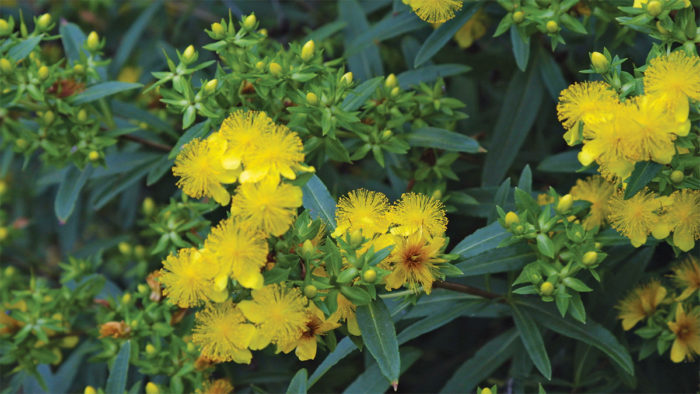 Gardeners love native plants, and for good reason. They are built to thrive in the conditions of a specific region, often without complaint, and are an essential component in the preservation of wildlife and the overall ecology of a region. The world of native plants, however, can be a complex one to navigate. Just because you live in an area where a native plant occurs naturally, doesn't mean it will thrive in your beds and borders. Here are trees and shrubs, for various different soil and light situations, recommended by a qualified native plant expert from the Midwest.
---
1. Kalm's St. John's Wort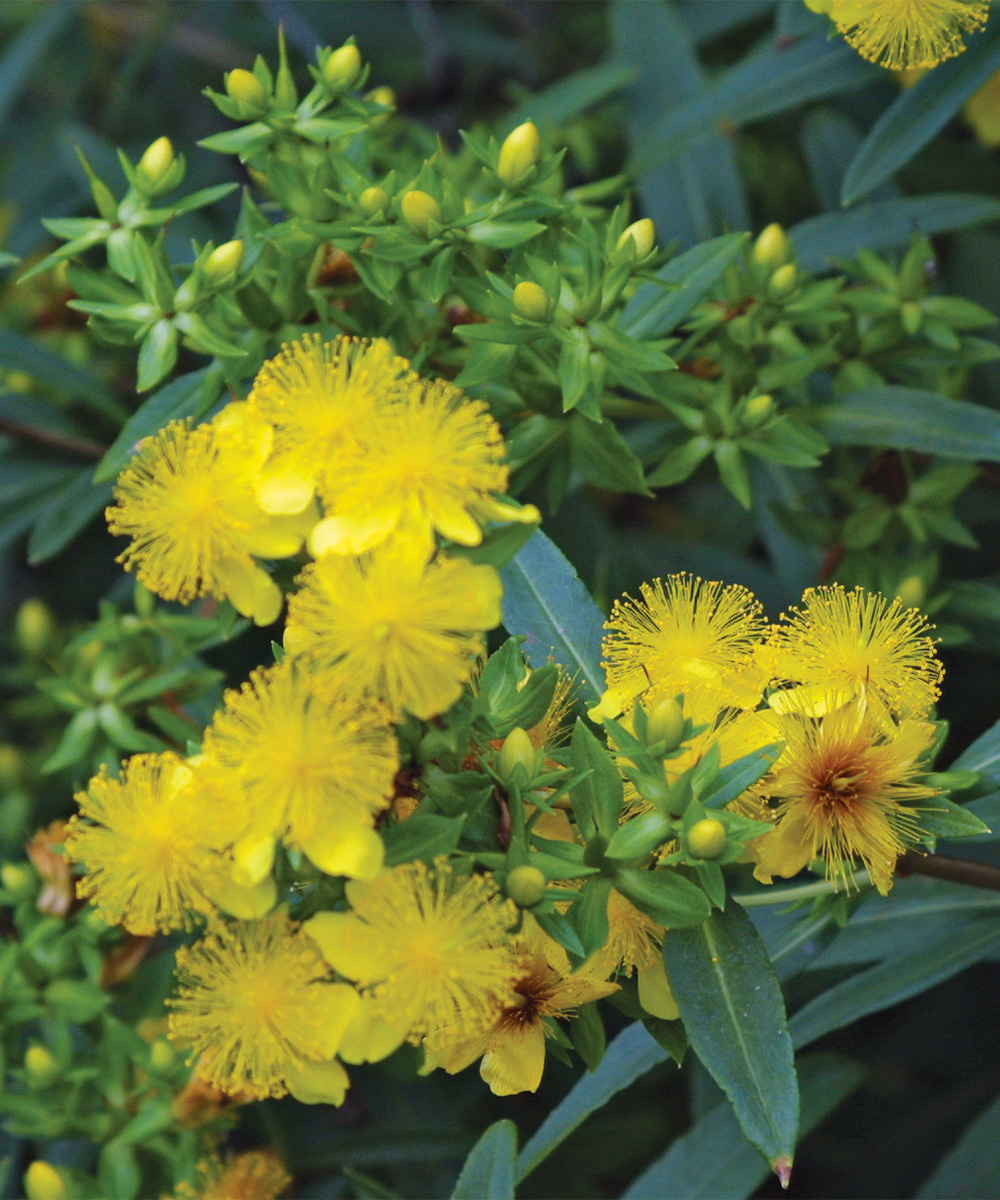 Name: Hypericum kalmianum
Zones: 4–8
Size: 2 to 3 feet tall and wide
Conditions: Full sun; moist to dry, well-drained soil
Native range: Northeastern United States and southeastern Canada
Cheerful yellow blossoms with a pompom of stamens burst forth from Kalm's St. John's wort in summer, much to the delight of bees and butterflies. The neat, mounded habit, small size, and linear blue-green leaves make this an attractive addition to gardens large or small. Enjoy it in perennial borders, foundation plantings, native landscapes, or en masse as a ground cover. Native to dunes and rocky lakeshores, it can tolerate poor, dry soil, as well as occasional flooding. It's also deer resistant. Lightly prune to remove old seed capsules; it may self-seed where happy. Several cultivars are available, offering compact size, fine foliage, and more floriferous bloom.
2. Purple-Flowering Raspberry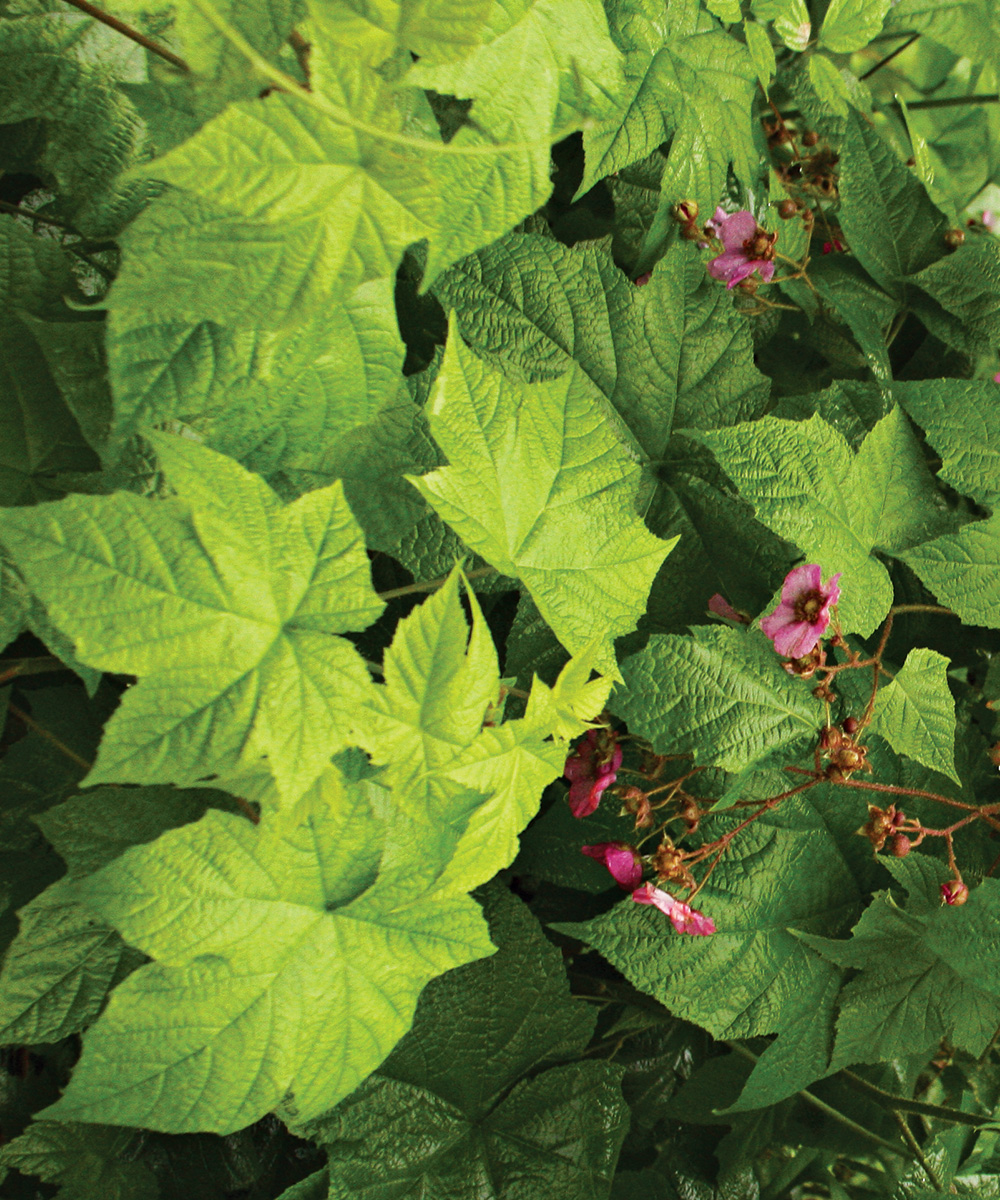 Name: Rubus odoratus
Zones: 3–8
Size: 3 to 5 feet tall and 5 to 10 feet wide
Conditions: Full sun to partial shade; moist to dry soil
Native range: Eastern North America
Besides large, soft, maplelike leaves that are stunning in the landscape, purple-flowering raspberry displays beautiful 2-inch blooms from early June through summer, even in shade. The red-orange fruits are edible, but not especially tasty. Plant two or more for best fruiting. Use this native of rocky, shaded slopes and moist woodland edges as a showy and durable specimen for woodland gardens. It spreads in sun and richer soils, creating a fragrant, thornless colony. It is a host plant for numerous butterflies and moths, and a food source for birds and mammals. It touts surprisingly good deer resistance.
3. 'Grey Owl' Red Cedar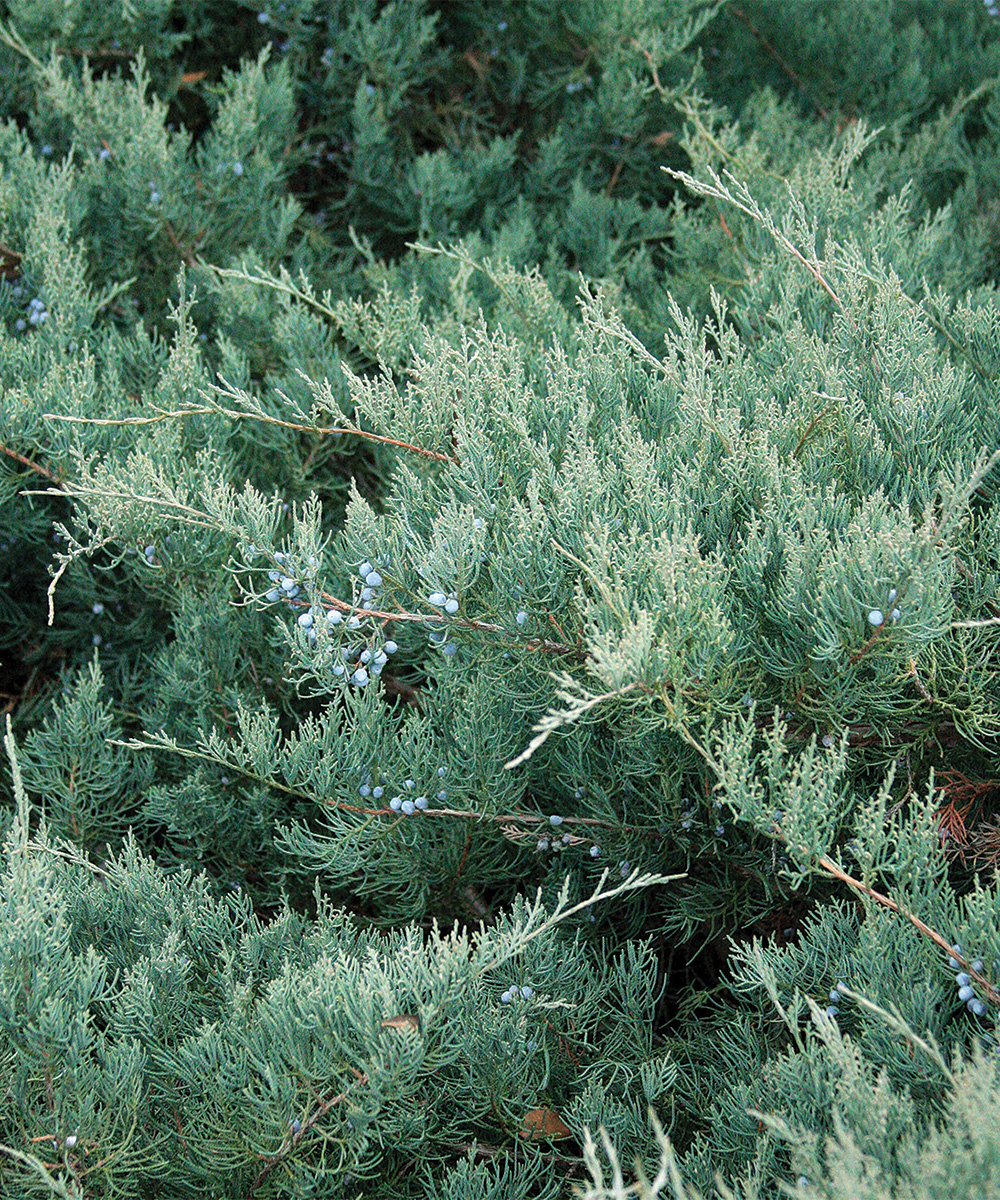 Name: Juniperus virginiana 'Grey Owl'
Zones: 2–9
Size: 2 to 3 feet tall and 4 to 6 feet wide
Conditions: Full sun; prefers well-drained soil but is highly adaptable to many soil types, including wetlands
Native range: Eastern North America
Beautiful, adaptable, and durable, 'Grey Owl' is a 3-foot-tall female cultivar of our native red cedar. Masses of tiny, frosty blue cones and graceful, aromatic branches of silvery gray needles make this a favorite midsize evergreen for the home landscape. Use it as a specimen, in a shrub border, or as a hedge, but remember that it can spread to over 6 feet wide, albeit elegantly. 'Grey Owl' provides habitat and food for birds, including cedar waxwings, and its foliage supports several specialist butterflies. It is also one of our best native evergreens for drought tolerance and deer resistance. Do not plant it near apple or crabapple trees, as it is an alternate host for apple-cedar rust.
4. American Hazelnut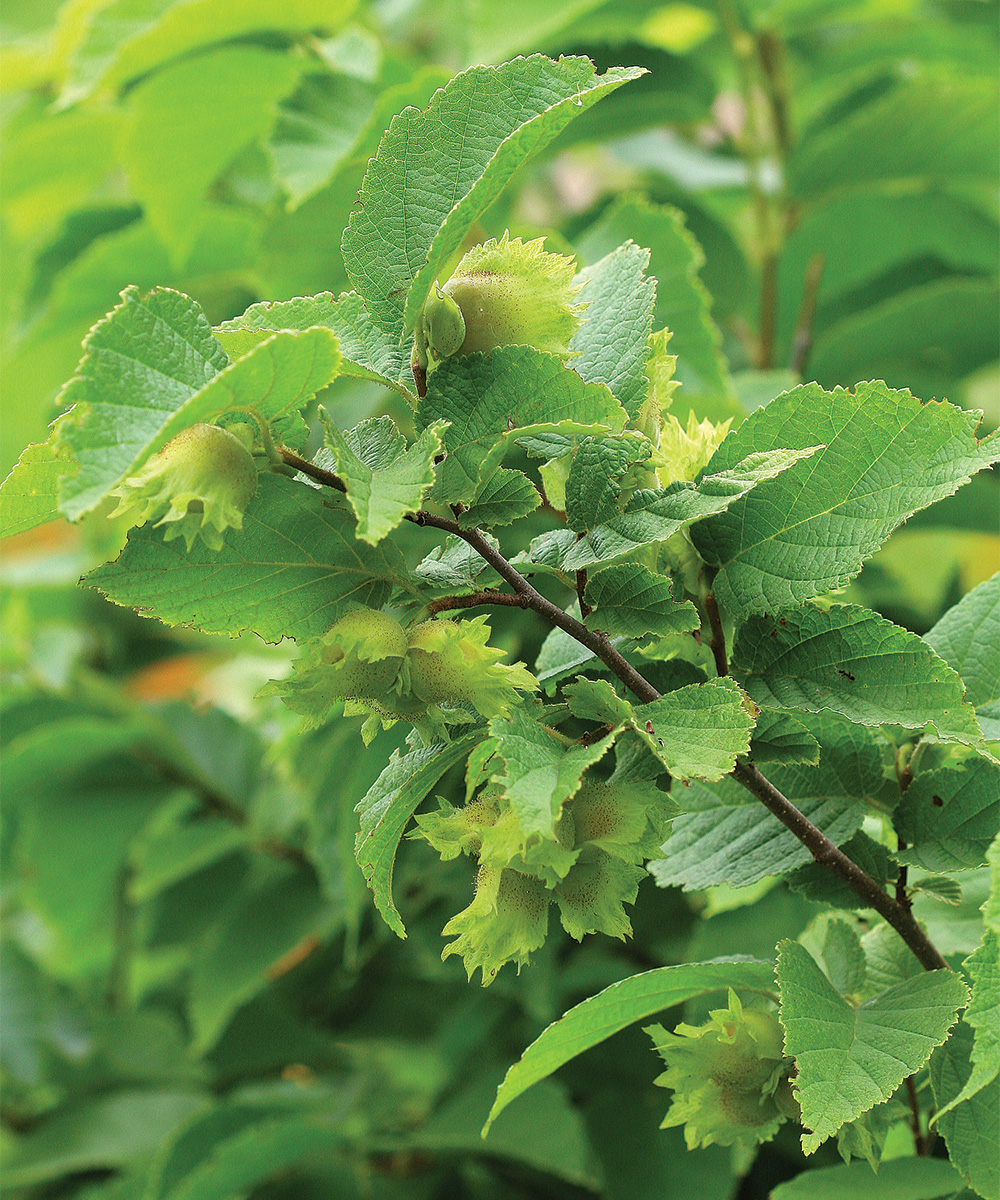 Name: Corylus americana
Zones: 4–9
Size: 7 to 15 feet tall and 5 to 13 feet wide
Conditions: Full sun to partial shade; adaptable to moist or dry, well-drained soil
Native range: Eastern North America
The yellowish catkins of American hazelnut are harbingers of spring. Perhaps a bit large and wild looking for traditional landscapes, this spreading shrub or small tree makes a very attractive edible hedge and is a fabulous choice for woodlands or natural gardens. Remove suckering side shoots for a more refi ned appearance. In late summer, ruffled bracts hold small, tasty nuts—but expect competition from squirrels. This is an important wildlife plant, supporting 125 species of caterpillars as well as many birds and mammals. Its fall foliage colors may include orange, red, and purple.
---
Sabrena Schweyer co-owns Salsbury-Schweyer in Akron, Ohio, a landscape design firm grounded in ecology, permaculture, and healing.