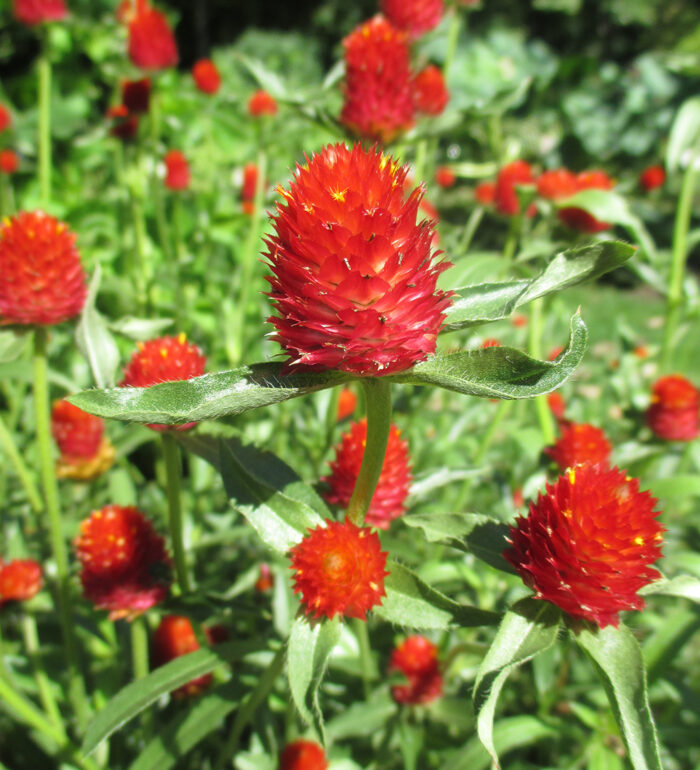 I enjoy the brightness and warmth of true red in sunny garden designs, although I prefer it in moderation. 'Strawberry Fields' globe amaranth (Gomphrena haageana 'Strawberry Fields', Zones 11–12) has been part of my landscape designs for over twenty years. While actually a tender perennial, this plant is generally grown as an annual. The stunning, bright red, globular flower structures sit high atop the foliage, weaving themselves throughout the beds, borders, and containers. While there are many species and varieties of globe amaranth (Gomphrena spp. and cvs., Zones 9–11) available in shades of white, orange, red, pink, and violet, this variety continues to be my favorite, as the vivid lipstick-red flower structures offer a startling vibrancy to the landscape.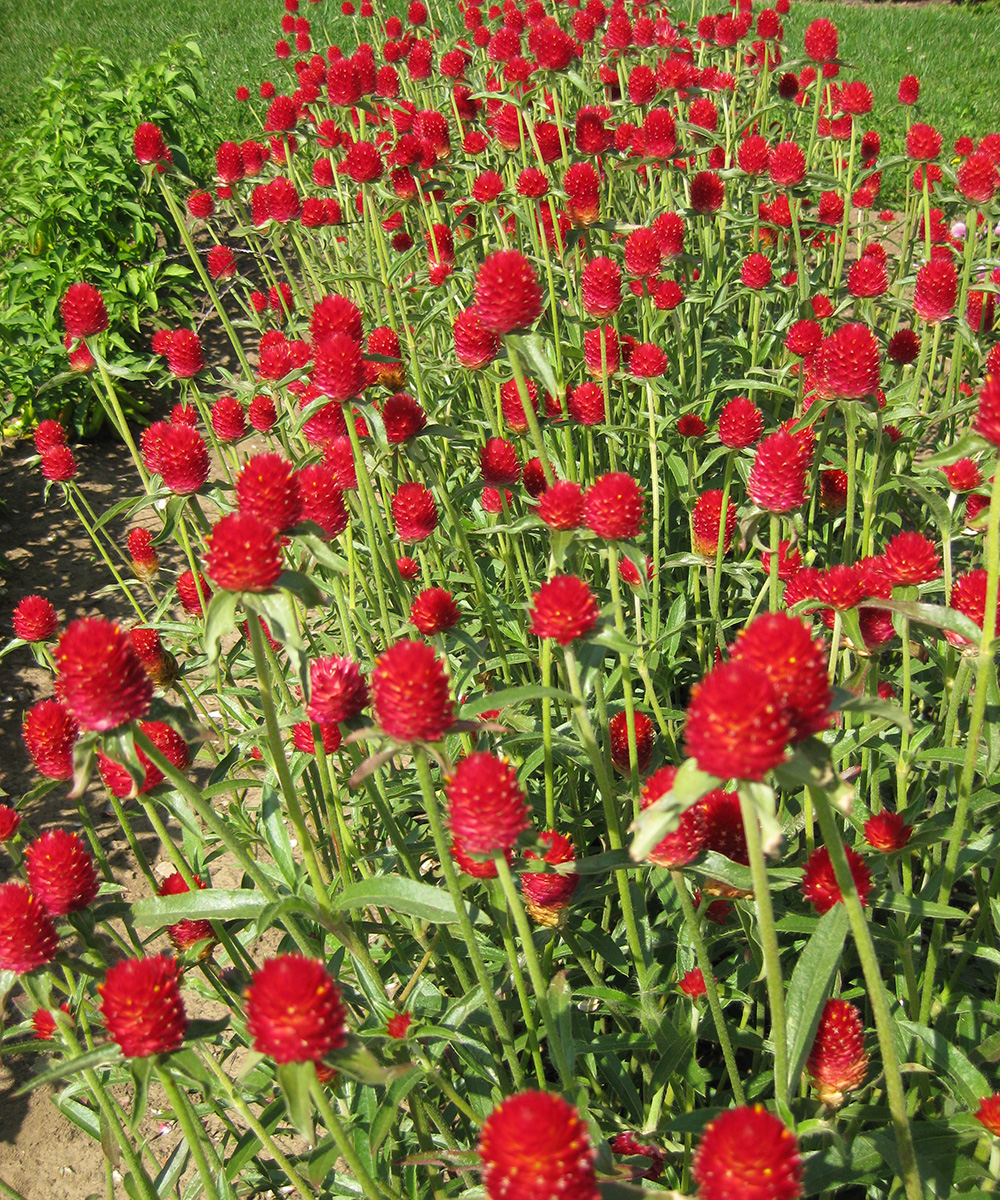 Globe amaranth at a glance
Native to Mexico, New Mexico, and Texas, this species of Amaranthaceae has proven performance in very hot and sunny climates and can adapt to dry soils. While drought tolerant, globe amaranth (Gomphrena haagenana, Zones 10–11) does prefer regular moisture, although it can also tolerate clay soil and shrug off extreme humidity. Globe amaranth is also quite deer-resistant, with very few insect or disease problems.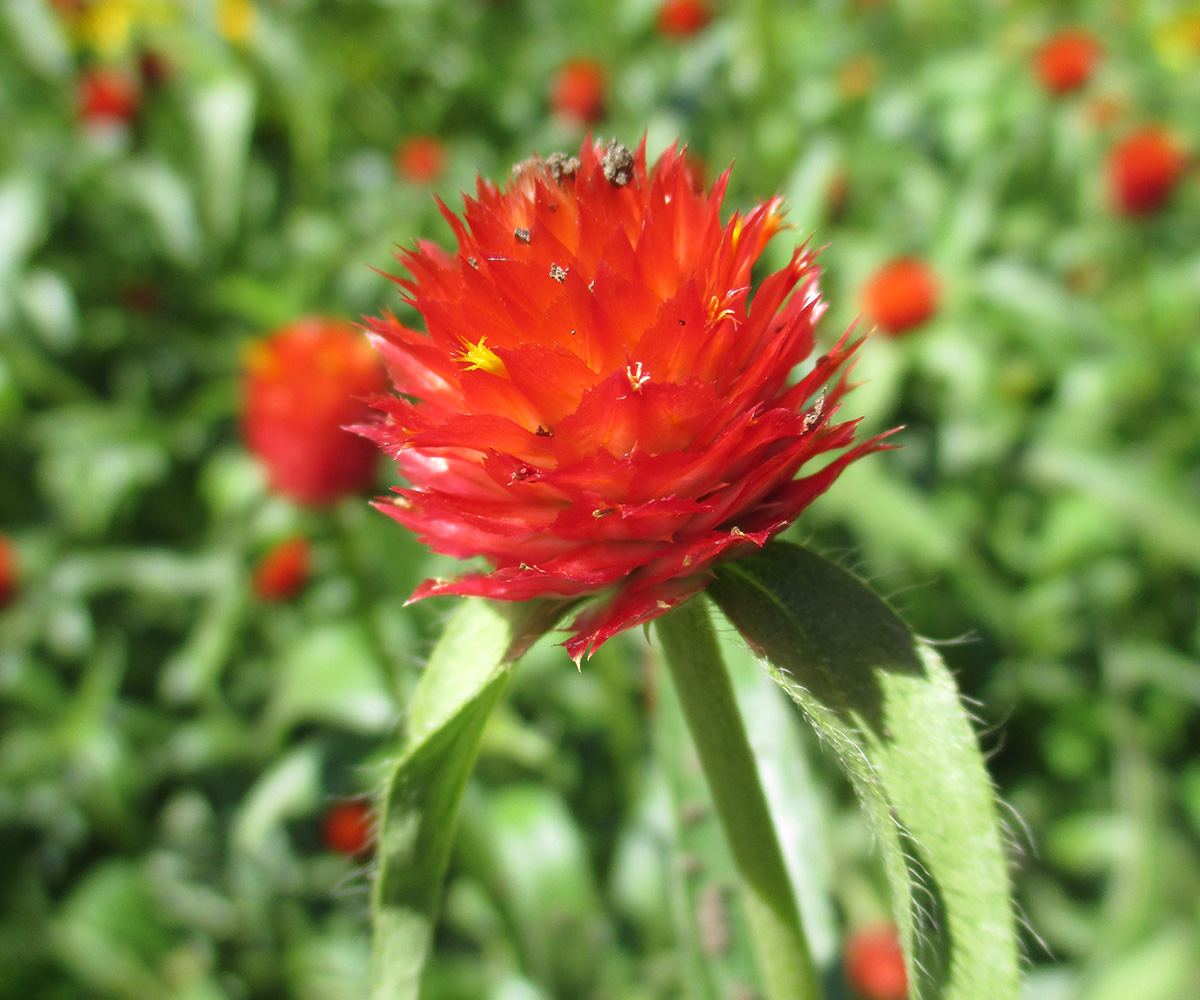 Unique flower structure
This annual blooms from June until frost on upright, branching stems that reach up to 24 inches in height. The flowers of 'Strawberry Fields' globe amaranth are quite interesting upon closer inspection, as they appear as globular, 1½-inch-wide flower heads with a papery texture like that of clover flowers. This flower architecture is quite striking in the garden, as the red color contribution seems to be hovering in place. The color is actually provided by the bracts, with the true flowers being tiny yellow trumpets that can only be seen from up close. The flowers attract both bees and butterflies.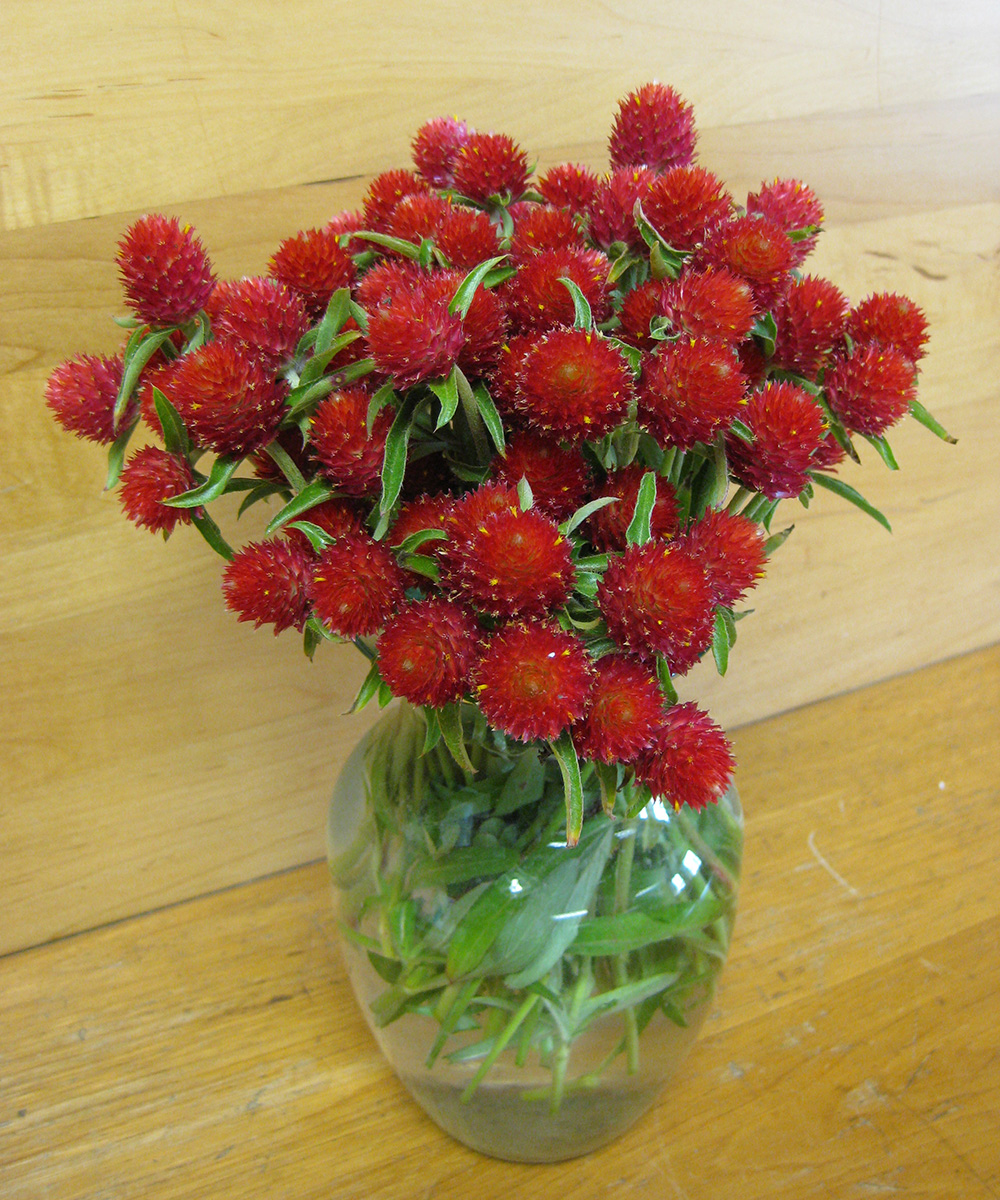 The ultimate cut and dried flower
This selection is also very popular in freshly cut arrangements and as a dried flower. As a cut flower, 'Strawberry Fields' is lasts for a very long time in a vase. With a long and established history as a popular dried flower, it retains the amazing intensity of red bracts with longevity. When drying this selection, strip the leaves and then hang secured bundles with the long stems intact upside down in a dark, dry, and well-ventilated location.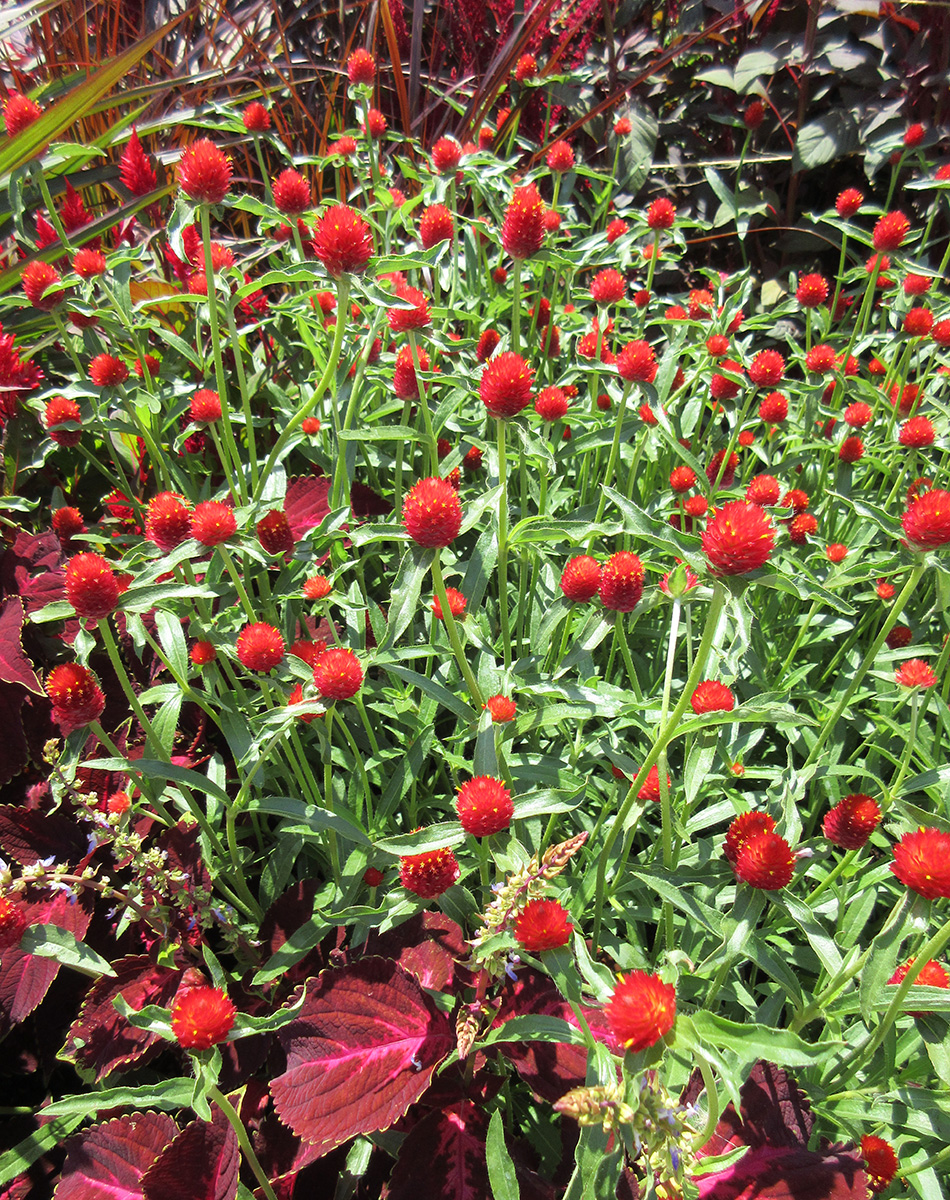 How to grow 'Strawberry Fields' globe amaranth
'Strawberry Fields' globe amaranth is sometimes sold as a spring bedding plant, and it benefits from being planted after the soil has warmed sufficiently in spring. Consider planting this selection in groups or small masses or scattered in containers or borders where a spot of red will offer intrigue and bold richness. Many seed companies offer this selection, although seed germination is notoriously poor with this plant. If you do choose to grow from seed, sow seeds thickly in trays six to eight weeks before the last frost. Cover lightly with about 1/8 inch of growing media. Keep the soil surface moist. Transplant seedlings to cell packs or larger containers about three weeks after germination. Young plants installed in the landscape can be pinched back to promote more branching. Periodic fertilization is beneficial over the course of the growing season.
Consider 'Strawberry Fields' globe amaranth for your garden. It has proven performance and contributes spectacular color in landscape designs or arrangements. For more outstanding annuals worth the time and effort, check out the following articles:
—Mark Dwyer, former director of horticulture at Rotary Botanical Gardens in Janesville, Wisconsin, operates Landscape Prescriptions by MD.