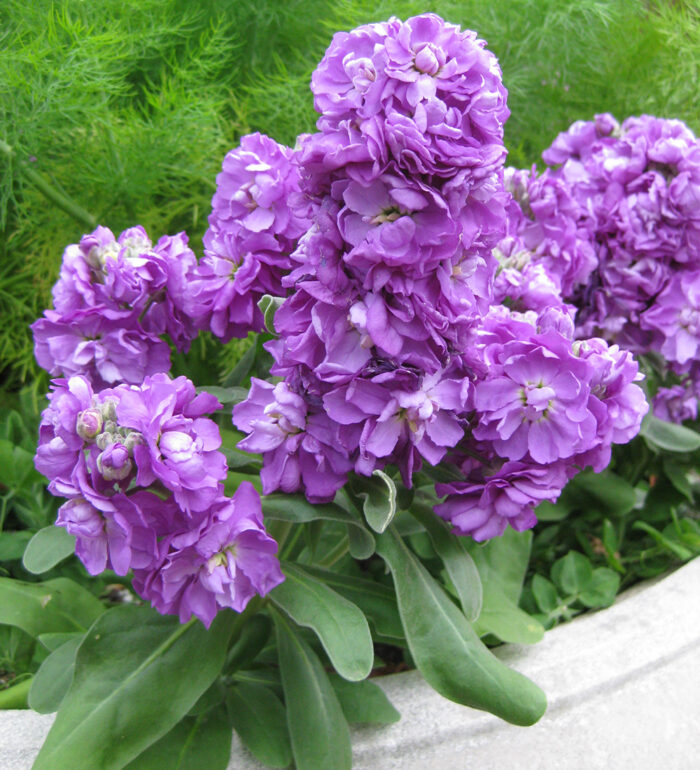 In the Midwest, the frequently unpredictable weather patterns in spring present myriad challenges related to garden preparations and planting times. Daytime temperatures fluctuate greatly over the early spring months, with the potential for continued frost overnight well into May for some locations. The uncertainty of these temperatures makes gardeners wary of planting too soon. Thankfully, however, your worries can be significantly alleviated by the incorporation of showy, cool-season annuals in your garden beds and containers.
Plants installed this time of year need to be tough, able to survive the widely variable temperatures, and fit to shrug off a light frost or two. We know our heat-loving annuals are not safe for planting until the evening temperatures and soil are consistently warm. By including cool-season annuals in your spring repertoire, the bloom window begins earlier and can add weeks or even months of color to your garden before the first petunia (Petunia cvs., Zone 11) is even in the ground.
For many, spring and fall violas or pansies (Viola spp. and cvs., Zones 3–9) come to mind as the go-to option for cool-season color. However, there are a number of great, underrated options that thrive during the cooler time of year and serve as wonderful beacons of color as we wait until other plants fill in and summer plantings are established. It is important to note that these selections despise intense summer heat and really do their best in the cooler portions of the growing season. The summer heat will frequently halt and compromise the blooms. While some of these options are hardy in warm climates, they are all considered annuals in the Midwest.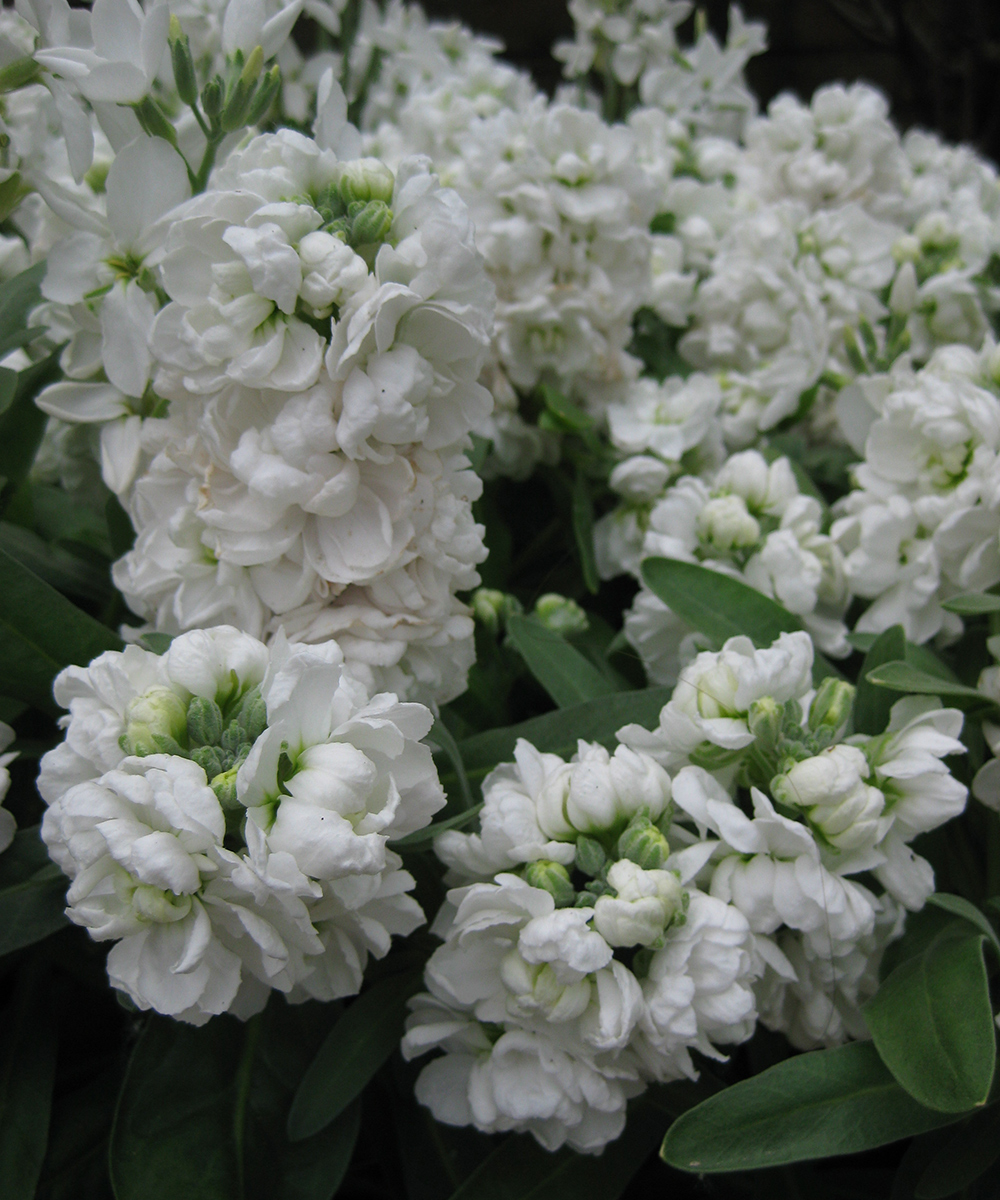 Stock
Matthiola incana and cvs.
Size: 12 to 36 inches tall and 12 to 16 inches wide
Conditions: Full to partial sun; moist, well-drained soil
Native to coastal Southern and Western Europe, stocks have a long history in cultivation and are best known for their clove-scented flowers. Considered either half-hardy annuals, biennials, or tender perennials, depending on where they are grown, stocks are best used in early spring, as a decline in blooming occurs by midsummer with the arrival of hot days and warm nights. Single and double selections in a variety of colors can be found. The best positioning of these fragrant delights is in close proximity to the residence, path, patio, or deck.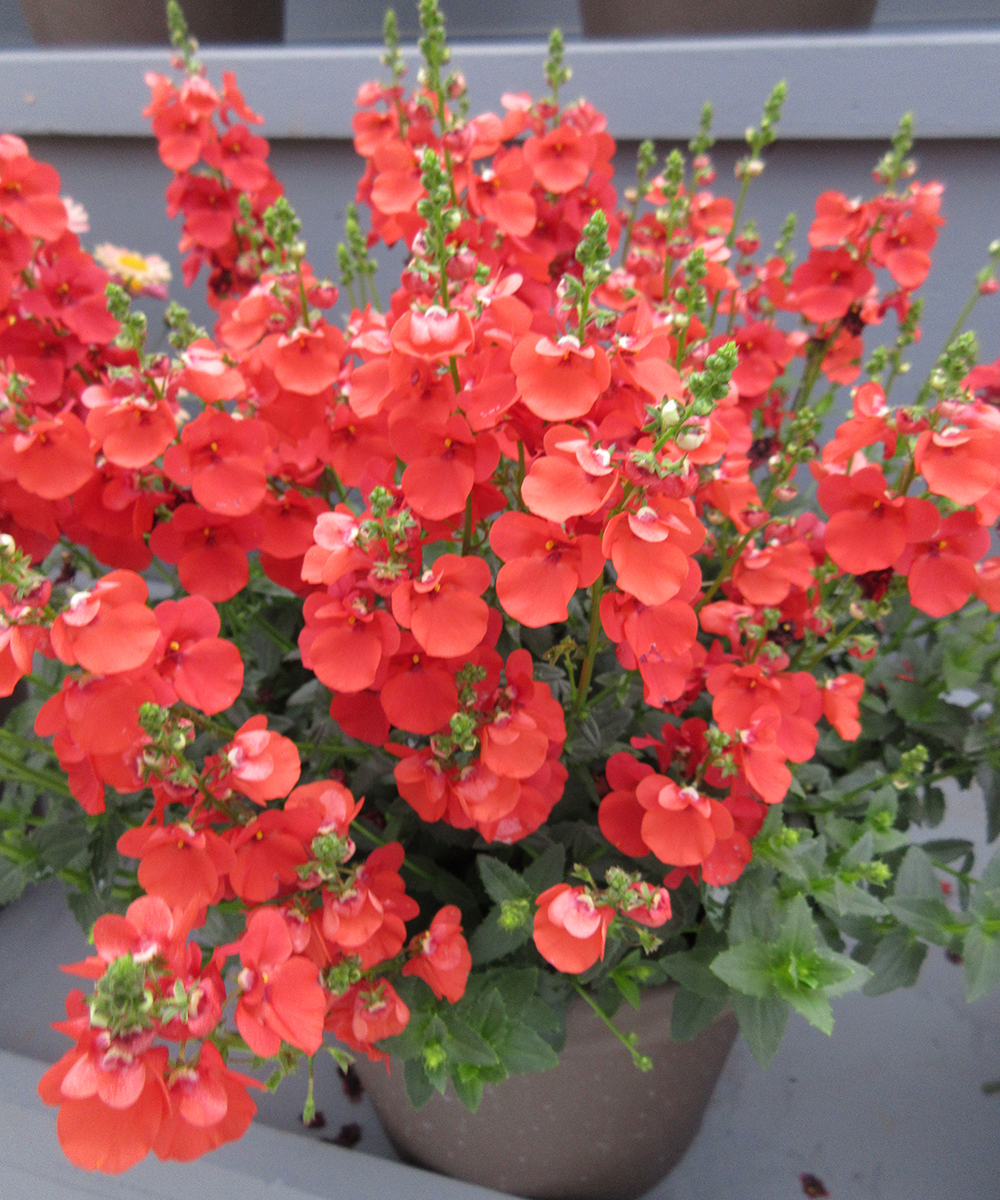 Trinity™ Sunset twinspur
Diascia barberae Trinity™ Sunset
Size: 6 to 8 inches tall and 12 to 16 inches wide
Conditions: Full to partial sun; moist, well-drained soil
The brick, red-orange coloration of this twinspur in bloom is quite eye-catching in early spring. With an upright and mounding form, this bushy variety holds the flowers for a long duration, making it also a popular cut flower. The exceptional weather tolerance of twinspur has long been observed, although the arrival of summer weather starts to compromise the flower show. Butterflies happily visit this plant, while deer have no interest. There are many other selections of twinspur worthy of consideration as well.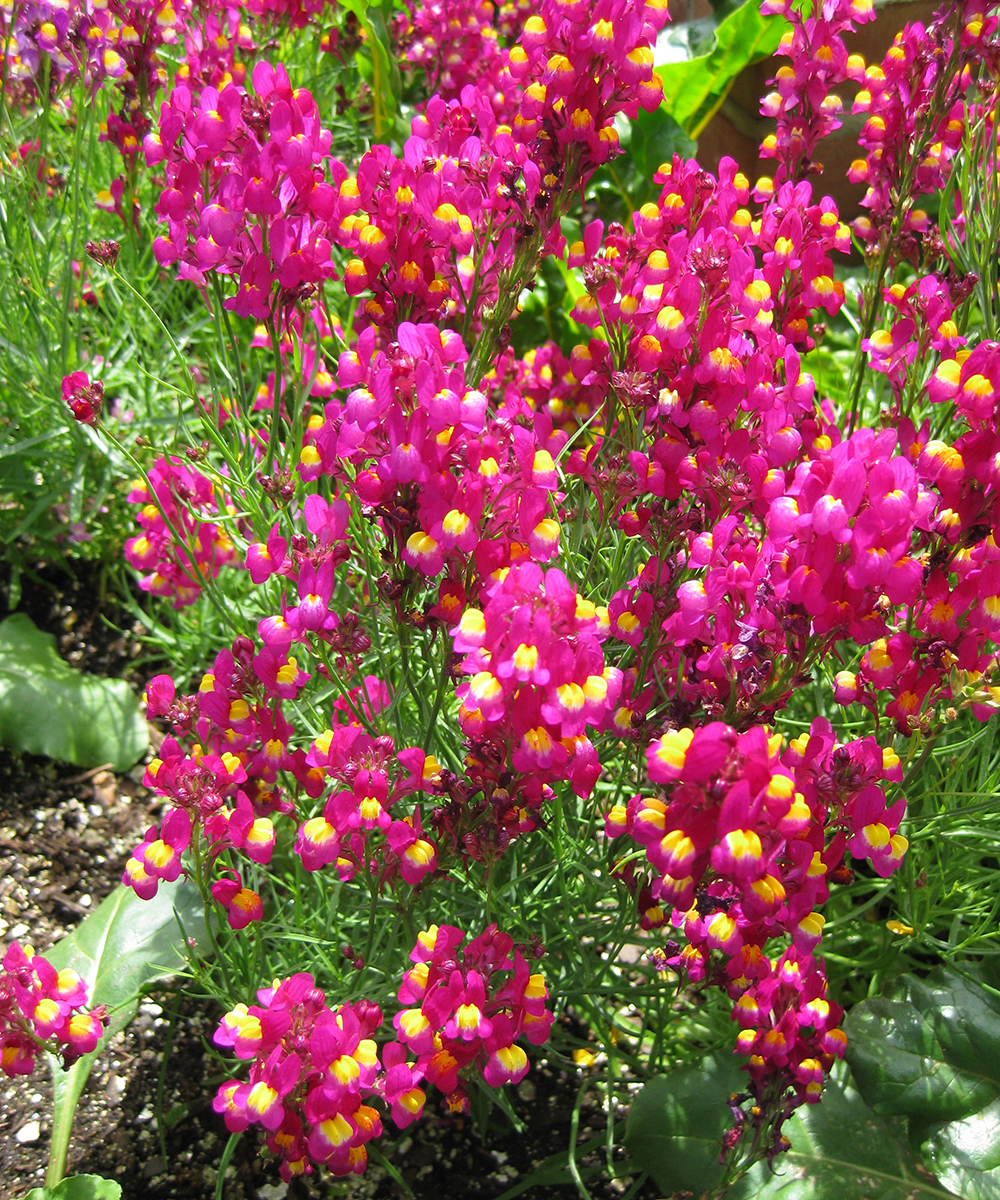 'Enchantment' toadflax
Linaria maroccana 'Enchantment'
Size: 10 to 16 inches tall and wide
Conditions: Full sun; average well-drained soil
I am always amazed by the intensity of color exhibited by the 'Enchantment' toadflax. The small, snapdragon-like flowers are a hot pink with a yellow blotch and are visible from a great distance due not only to the color but the sheer volume of flowers. These upright and well-branched flowers are also lightly fragrant. While frost tolerant and tough, this plant is not a fan of summer heat. Good soil and adequate moisture are essential for the success of toadflax. If you decide to sow it yourself, 'Enchantment' will bloom in nine weeks from seed.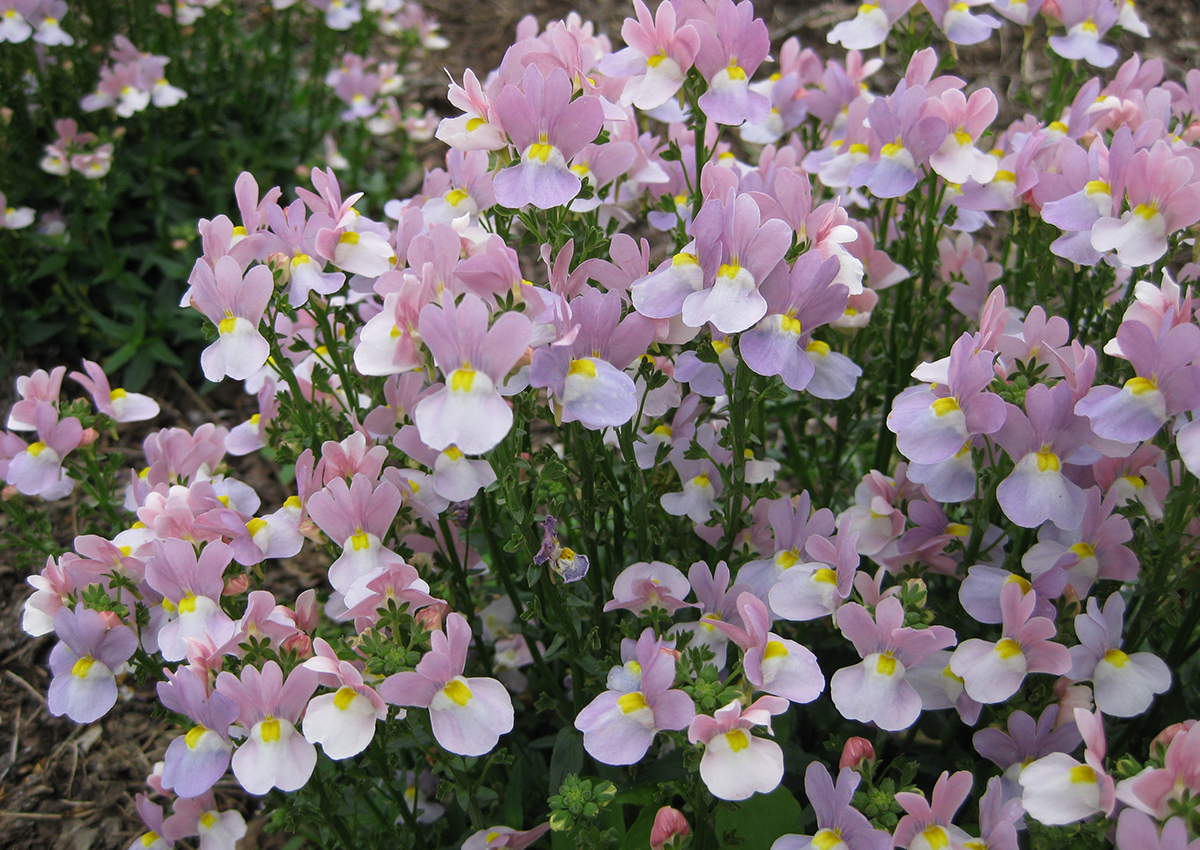 Nemesia
Nemesia spp. and cvs.
Size: 12 to 24 inches tall and wide
Conditions: Full to partial sun; moist, well-drained soil
The vibrant flowers of nemesia come in an amazing color range. I have long used these in lieu of pansies and have never regretted their contribution in the spring container, basket, or bedding scheme. The flowers are also lightly fragrant and attractive to butterflies and hummingbirds. Rich, well-drained soil is ideal for nemesia, and breeding continues for selections with more heat tolerance and the resulting longer interest into the summer months.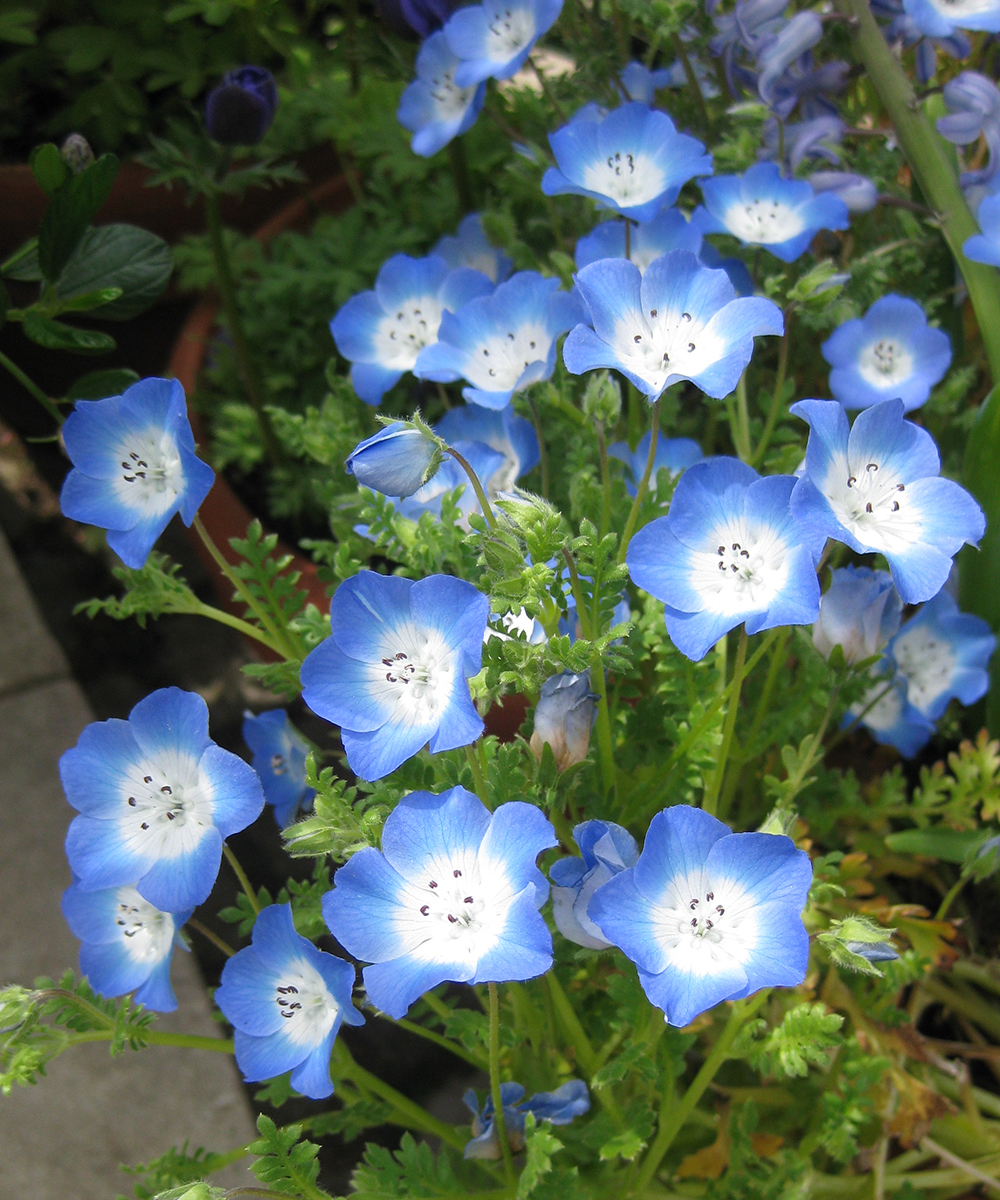 Baby blue eyes
Nemophila menziesii and cvs.
Size: 6 to 8 inches tall and 12 inches wide
Conditions: Full to partial sun; moist, well-drained soil
Native to portions of California, Baja California, and Oregon, baby blue eyes offers an intense blue flower with white center. The deeply cut, hairy leaves provide some interest, but that amazing blue in early spring has few rivals. Moist, fertile soils and some afternoon shade are ideal for this spring-blooming annual. This species is known to tolerate temperatures down to 5°F.
—Mark Dwyer is the garden manager for the Edgerton Hospital Healing Garden in Edgerton, Wisconsin, and he operates Landscape Prescriptions by MD.