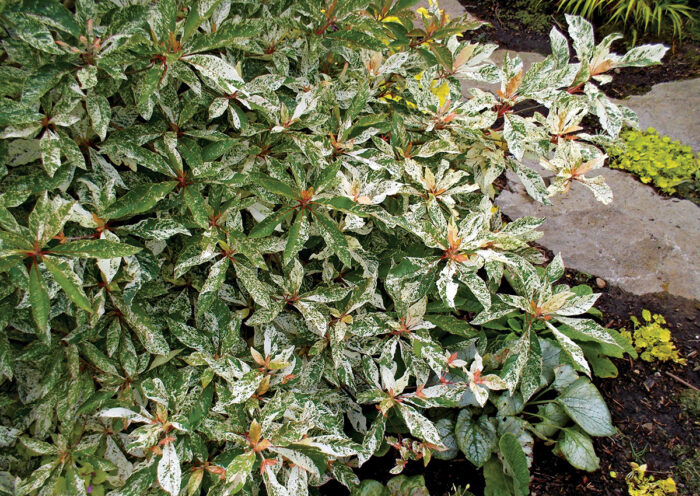 I vividly remember my first encounter with Japanese summersweet (Clethra barbinervis, Zones 5–8). The local arboretum had a few large mature specimens that I stumbled across when they were starting to bloom in midsummer. I was taken with them at first sight. When compared to the more familiar and widely planted eastern U.S. native C. alnifolia, Japanese summersweet towers above, becoming a large shrub or small tree, and it has much larger flowers. The Japanese summersweets in the arboretum were old, reaching about 12 to 15 feet in height, and they had 8-inch-long fragrant flower spikes that gracefully leaned to the side, creating a cascading effect. The floral show was secondary in my opinion, however; it was the bark that originally drew my attention.
How does summersweet grow?
The upright, curvaceous, sinewy stems develop a beautiful patchwork of chestnut brown, leathery tan, and soft gray, and they flake and peel as they age. These colorful stems make Japanese summersweet useful in the garden all year long. My first impression of these plants created a lasting love.
The pleasure I received from growing this species was surpassed only when I saw the delightfully variegated cultivar 'Takeda Nishiki'. This brilliantly colored selection was found by the Japanese botanist Takeda Hisayoshi on Japan's Shiko Island many years ago but is only now becoming available to gardeners around the world. In spring the new foliage emerges brightly variegated in salmon pink, creamy white, and with a spattering of green. As the foliage matures, the pink tones give way to splashed patterns of white and green, with red petioles attaching the leaf to the stem. The sweetly fragrant midsummer flowers emerge on pink stems that open to pure white.
Where to use summersweet in the garden
This striking variegated shrub grows more slowly than the species, making it a useful addition for smaller urban gardens. Young plants make excellent container specimens and can brighten any pot in a lightly shaded location. In my maritime Pacific Northwest climate, 'Takeda Nishiki' can be grown in full sun without damage to the foliage as long as it is not a hot spot and as long as the plant is watered regularly during dry weather. In hotter climates it needs some shade to keep the foliage in its prime through the growing season. Recently this cultivar was introduced under the registered name of First Snow®. Whichever name you find it under, it will be a joy in the garden and provide a long season of garden interest.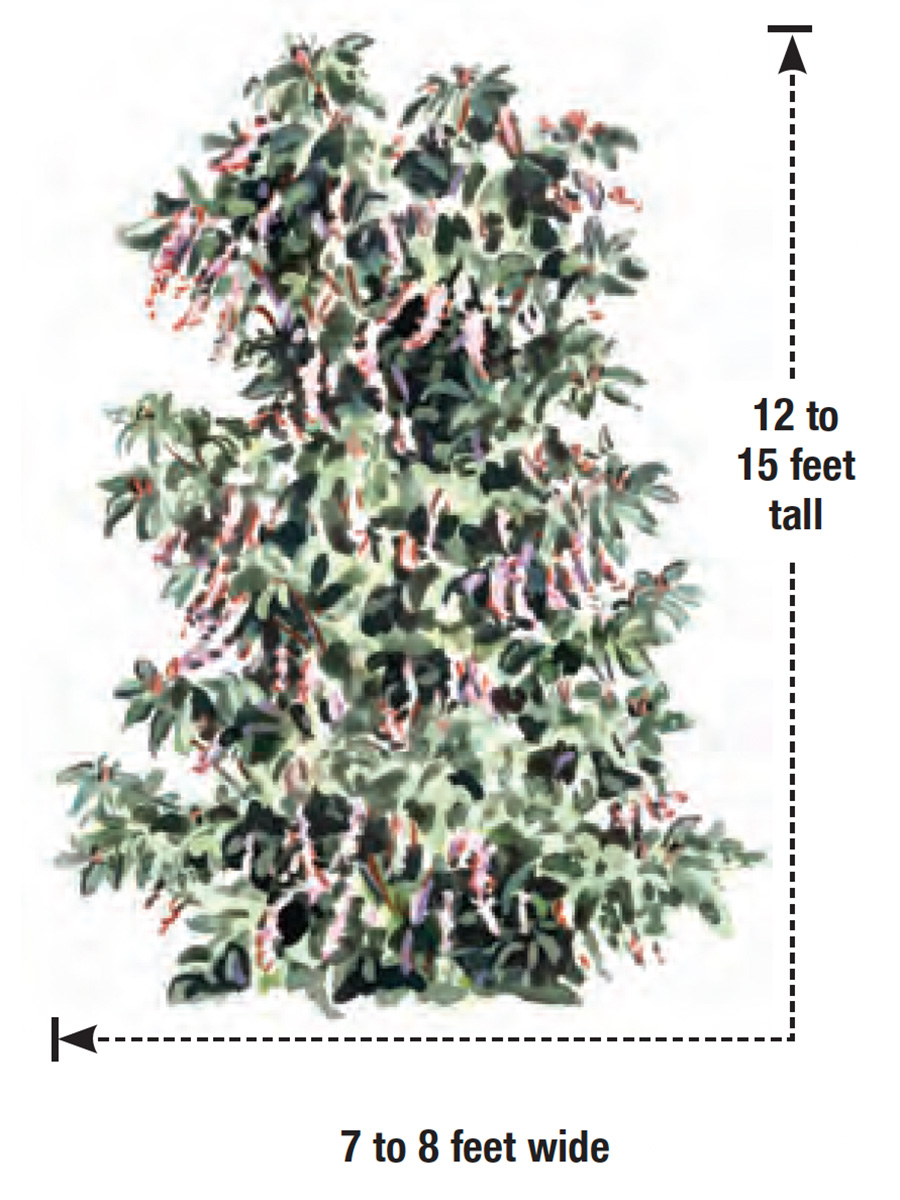 'Takeda Nishiki' Japanese summersweet
Clethra barbinervis 'Takeda Nishiki'
Zones: 6–9
Conditions: Full sun to partial shade; average to moist well-drained soil
Native range: Japan
---
More:
---
Richie Steffen is the executive director of the Elisabeth C. Miller Botanical Garden in Seattle.
Sources