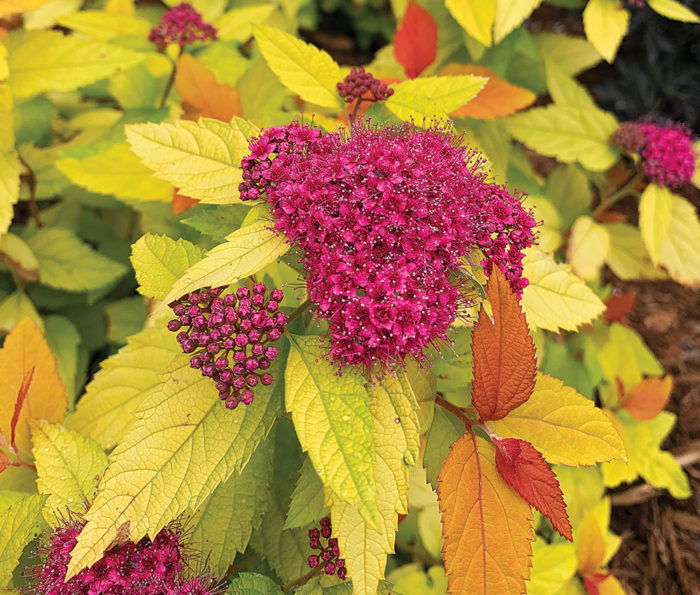 Spireas have generally lost favor over the last 20 years, due in part to their sometimes invasive nature in certain areas of the country. For this reason, they have often been thought of as the unwanted stepchildren of flowering shrubs. However, they are still grown widely in the United States because of their low maintenance, durability, and proven performance. Over 100 cultivars of Japanese spirea exist, and many are available in nurseries around North America. Several have beautiful yellow/gold foliage with reddish, pink, or orange new growth. In my mind, however, none can compare with the colorful and well-behaved Candy Corn®.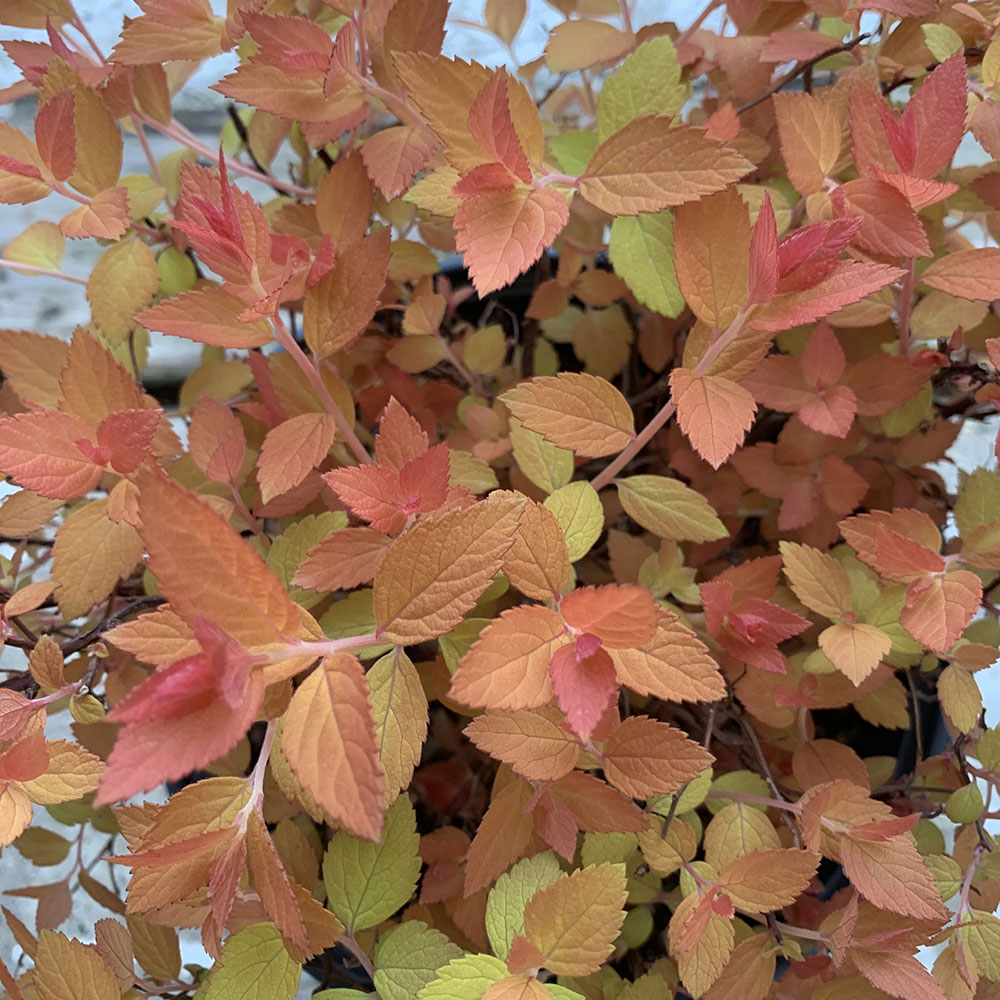 This cultivar was developed by North Carolina State University's Tom Ranney. He first selected it in 2012 in a field of seedlings, but plants didn't become available for retail until 2017. In that short time it has become a best seller—and for good reason. Most notably, it does not produce seed, eliminating the concerns of spreading in areas of the United States where Japanese spireas are an invasive problem. The color show starts in early spring as wiry stems become adorned in a flush of candy-apple-red leaves. As the red leaves age, they become a vibrant golden yellow. In late spring 1-to-2-inch clusters of double purple flowers are produced on new growth, which are enjoyed by bees.
In true low-maintenance fashion, Candy Corn® grows naturally into a compact mound. However, if it gets larger than desired or needs to be tidied up, it can be sheared soon after flowering. This will spark later-season new growth, which is a pleasing rusty red. While it does best in average garden soil, it will tolerate clay as long as the soil does not stay saturated. Spirea is typically ignored by deer and rabbits, is quite drought tolerant once established, and is not troubled by diseases. Attractive enough to be used as a focal point, Candy Corn® can make an even bolder statement when planted in drifts of three, five, or more. Now that's what I call a sweet shrub.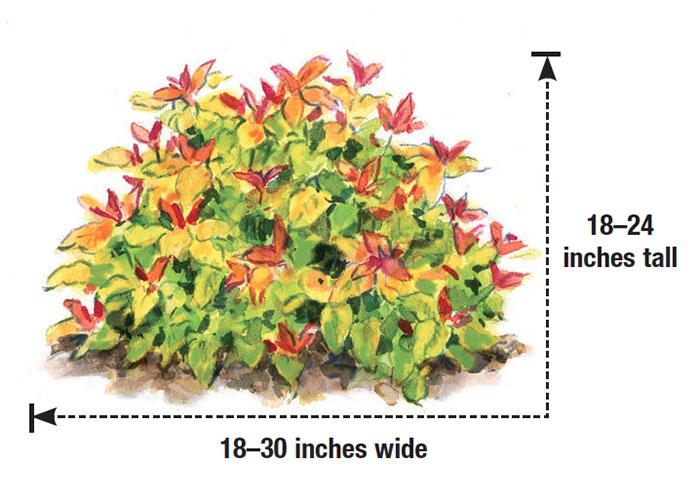 Candy Corn® Japanese spirea
Spiraea japonica* 'NCSX1'
Zones: 4–8
Conditions: Full sun to partial shade; well-drained soil
Native range: Japan
---
*Invasive alert: Japanese spirea (Spiraea japonica)
This plant is considered invasive in GA, IN, KY, PA, TN.
Please visit invasiveplantatlas.org for more information.
---
Jason Reeves is the curator of the University of Tennessee Gardens, located in Jackson.
Illustration: Elara Tanguy
Sources