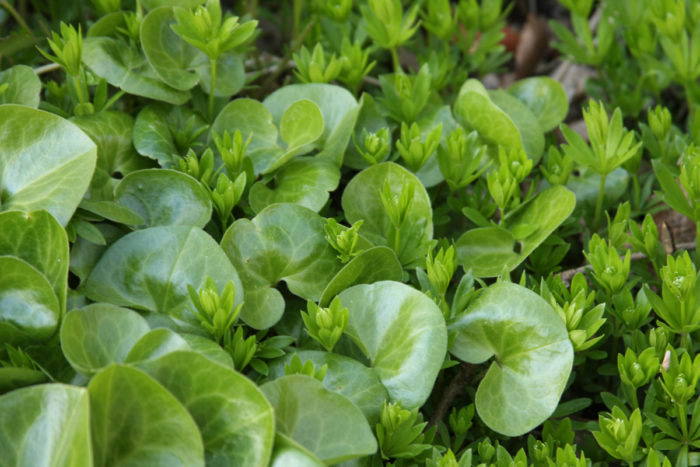 It is often the case that we gardeners find ourselves with a shady corner in our yard where nothing grows. What we long for is one plant that will take to that spot and cover it so we don't have to think about it again. If that plant happens to be attractive and keep out weeds as well, so much the better. For many years the quintessential American shade ground cover was ivy (Hedera helix and cvs.). It was one of the only trouble-free plants available in nurseries to get the job done. Now, however, we have available a wider selection of plants that can cover large areas of ground without the benefit of a lot of sun. You probably won't even consider ivy if you first check out these ten outstanding plants for your shady spot.
Sweet woodruff

adds fragrance to the shade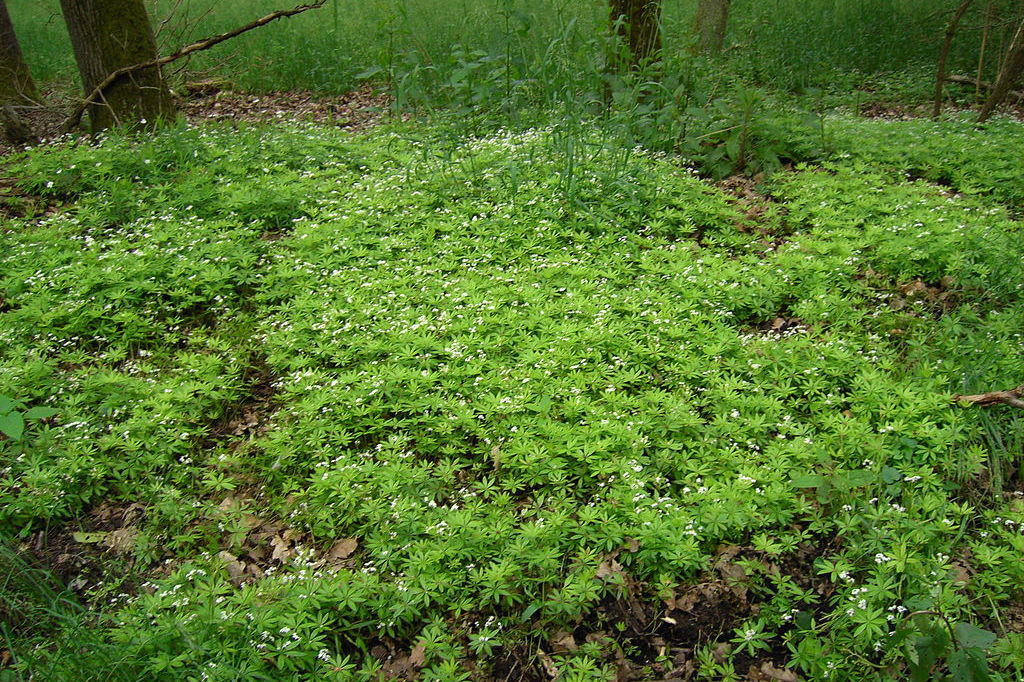 While it may look delicate, sweet woodruff (Galium odoratum, USDA Hardiness Zones 5–8) is actually a vigorous spreader. This Eurasian species makes a dense, 15-inch-high ground cover with numerous clusters of fragrant, white, star-shaped flowers, which appear in early summer. The deciduous, emerald green leaves are also star shaped and stay neat well into autumn.
The heat in the South is harmful for sweet wood-ruff, but it can take it if shade and constant moisture are provided. In the North it does much better, and it can cover areas under full shade trees. But keep an eye on it: With plenty of moisture and fertile, acidic soil, it can run rampant in cultivated beds. For good flowering, keep the soil consistently moist with a pH of 5.5 to 7.
Wild ginger

can handle drought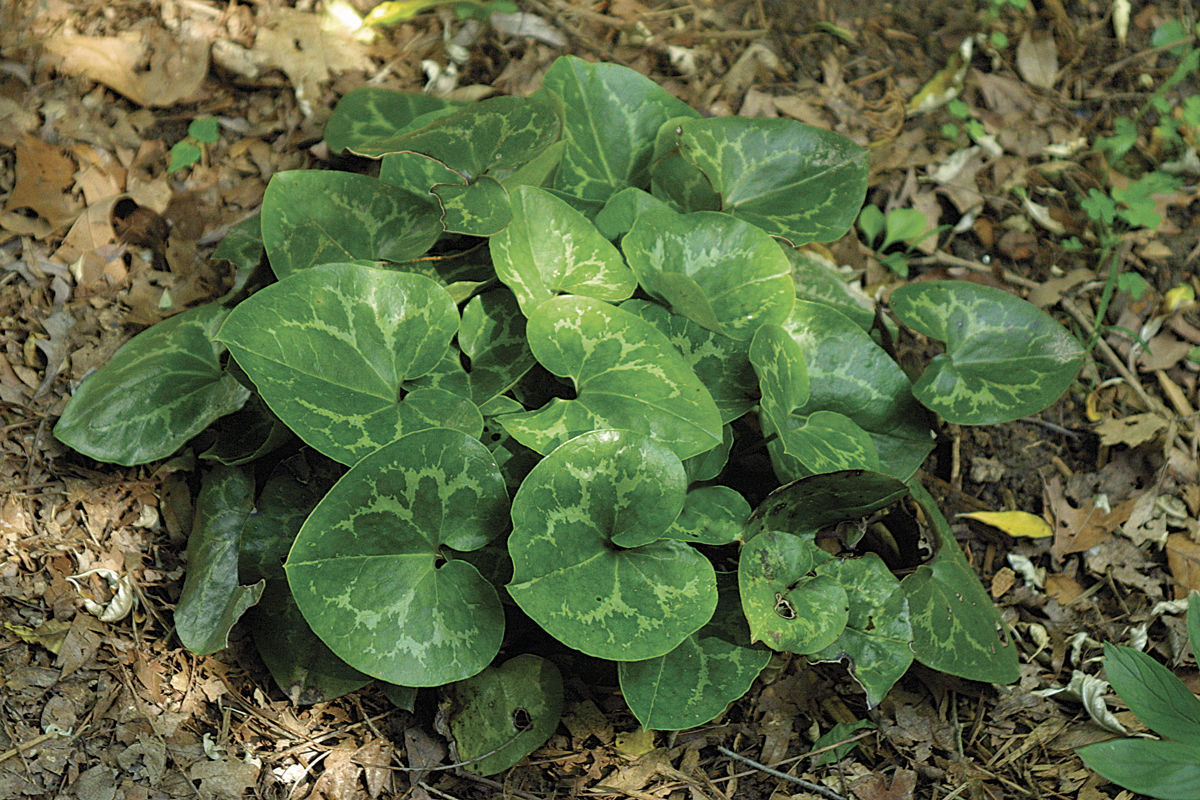 Shuttleworth's wild ginger (Asarum shuttleworthii, Zones 6–9) is a champion, no-care ground cover. The beautifully variegated, evergreen leaves stand shoulder to shoulder, creating a close-knit cover. It is low-growing and spreads slowly by creeping rhizomes, forming 4-inch-high mats of leaves, which hide the insignificant "little brown jug" flowers in spring. The 2-inch-diameter leaves have a rich, grayish green color with striking, silvery gray markings.
Native to Virginia, the Carolinas, northern Georgia, and Alabama, Shuttleworth's wild ginger requires acidic, well-drained soil. It has deep roots that help it survive drought, but the plant cannot handle consistently dry conditions. Although it can be expensive, it is generally maintenance-free and is easily propagated by division.
Bunchberry

doesn't rely only on foliage for looks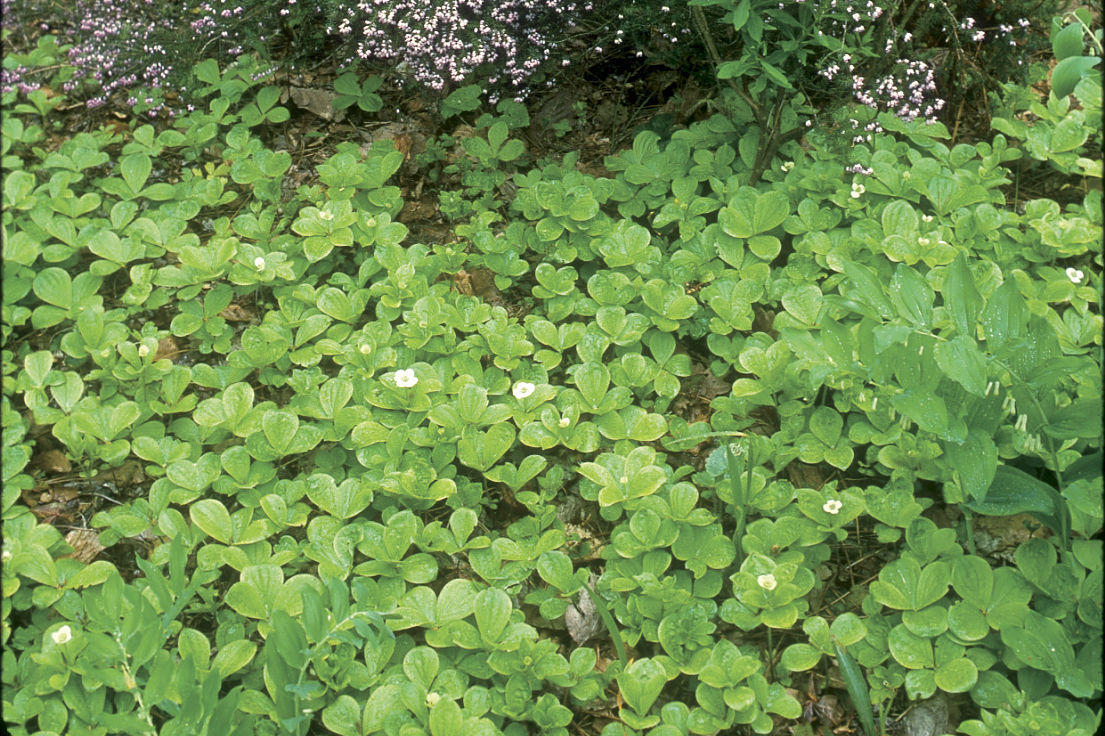 Bunchberry (Cornus canadensis, Zones 2–7), a low-growing member of the dogwood family, makes an outstanding emerald ground cover. In acidic soil of good tilth, bunchberry becomes a magnificent, vigorously spreading, 6- to 8-inch-high ground cover of striking whorled leaves. Large, white flowers (actually bracts) appear in early summer, followed by clusters of bright red berries.
Bunchberry thrives in cool summer climates. It does not like the hot South, and I quickly found out it would not grow in my Atlanta garden. And since bunchberry enjoys friable, acidic woodland soil, it will not grow in clay soils or in soils that are even slightly alkaline.
Dwarf Solomon's seal
is worth showing off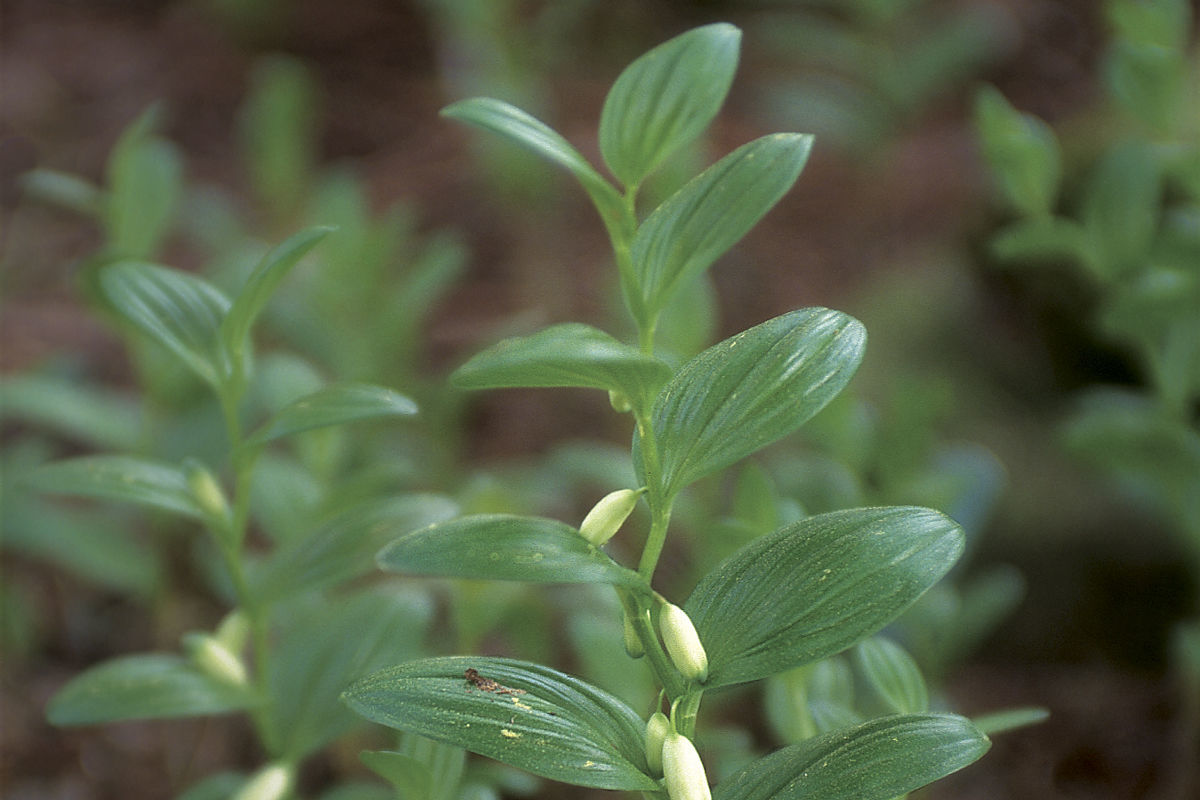 Dwarf Solomon's seal (Polygonatum humile, Zones 5–8) creates a plush cover wonderful for prominent shady spots. It produces a forest of deciduous, 6- to 8-inch-tall stems clothed in soft green leaves. In spring, small, bell-shaped flowers emerge in clusters in the leaf axils followed by small, bluish black, ball-shaped fruit.
It grows loosely at first and the earth can be seen under it. But when it matures (and is planted in fertile, acidic woodland soil), its rhizomes will spread fast and wide, providing quick coverage. It does well in considerable shade and tolerates tree-root competition. It will become ragged and go dormant early unless supplied with plenty of water during hot, dry summers.
Lilyturf 

can grow anywhere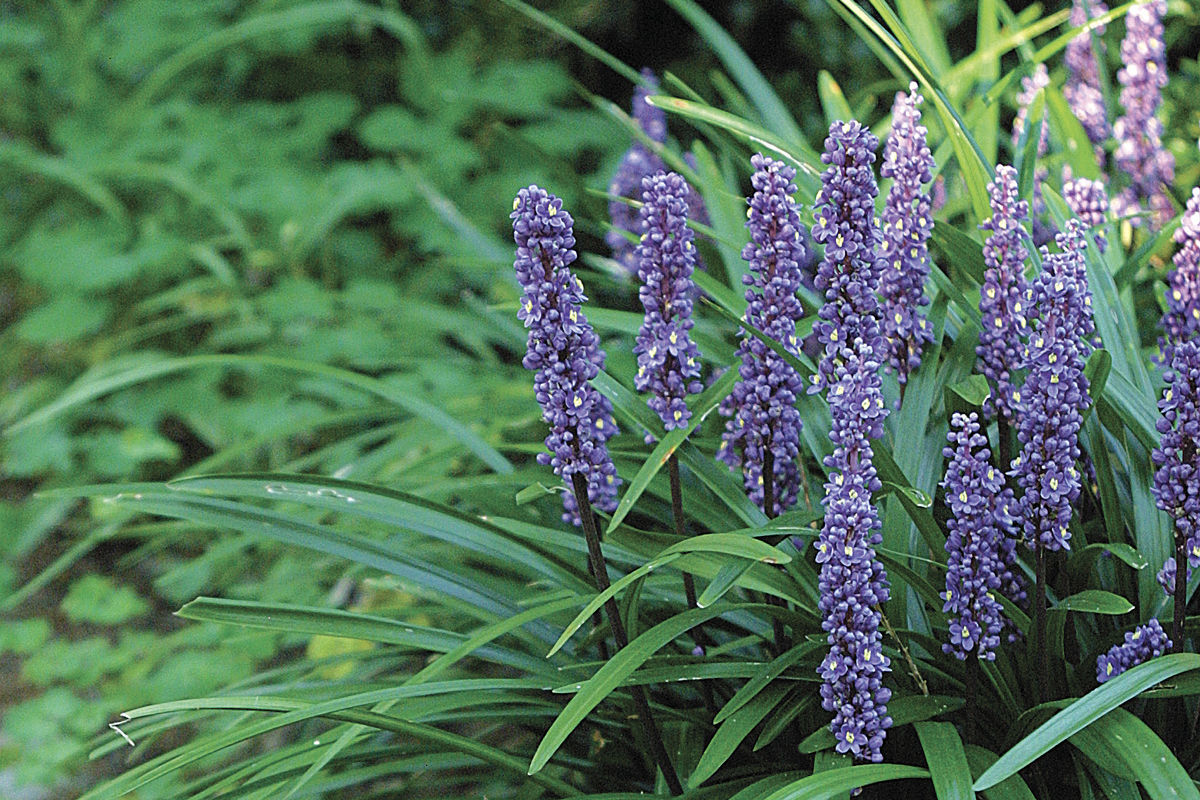 A superb, dense, evergreen ground cover, lilyturf (Liriope muscari, Zones 6–10) offers attractive, grasslike, dark green leaves that form an expanding 8- to 10-inch-high clump. The midsummer flowers are small, bluish violet, and tightly clustered on a stalk that rises above the foliage. Cultivars with variegated leaves, white flowers, or curly, twisted leaves are worth seeking out.
Lilyturf is barely hardy in Zone 6a. Farther south, it spreads vigorously. It cares little how hot or dry it gets, what soil it grows in, or how much or little sun or shade it gets. Only stagnant water in the ground will harm it. Initially, it can be a slow grower, but an application of slow-release fertilizers will provide a faster start.
Mother of thousands

doesn't need attention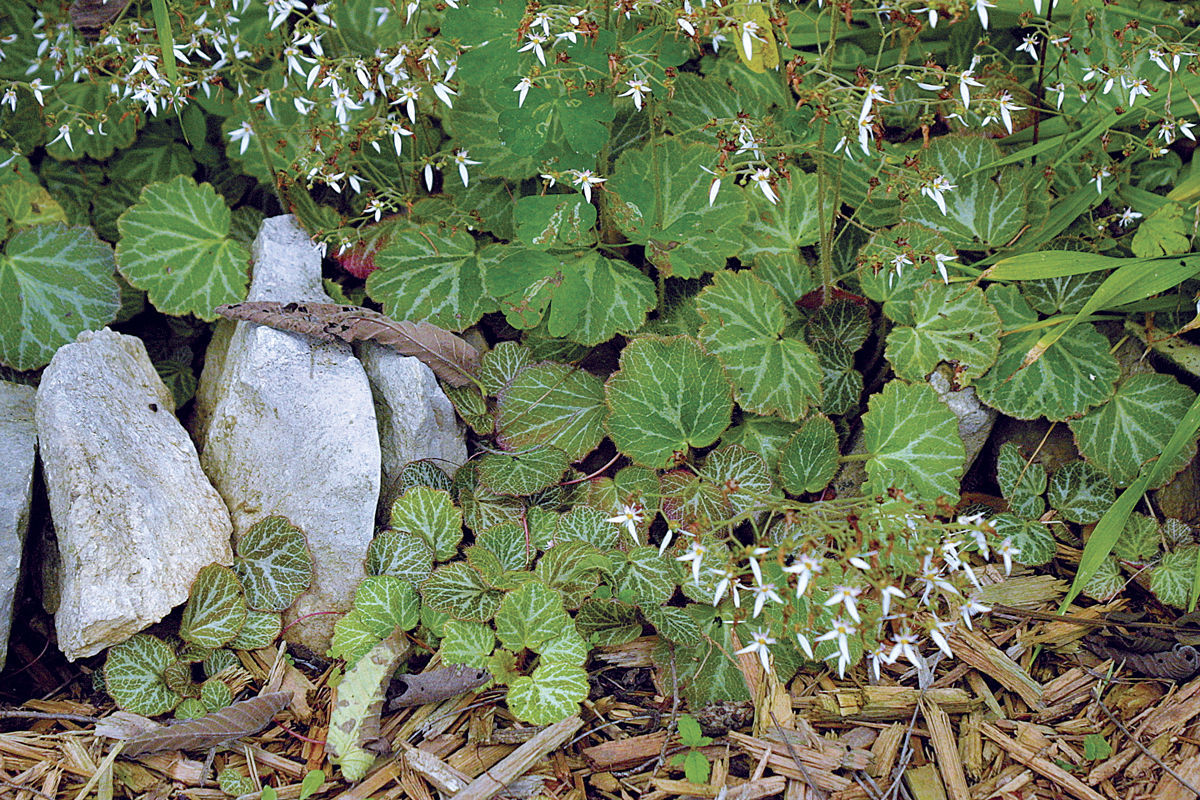 The same quality that earned mother of thousands (Saxifraga stolonifera, Zones 6–9) its name makes it a superb ground cover: its prodigious ability to produce offspring. Carpets of round, silver-veined leaves send out thin, red stolons to steadily capture new ground. The result is a tight, ground-level cover that brightens the shade with 2-foot-high plumes of small, white flowers in late spring.
This plant requires little care. It is suited to acidic woodland soils but will grow just as well in heavy, acidic clay soil. In the South, it endures long, hot summers and is a wonderful pass-along plant.
Goldenstar blooms bright and spreads steadily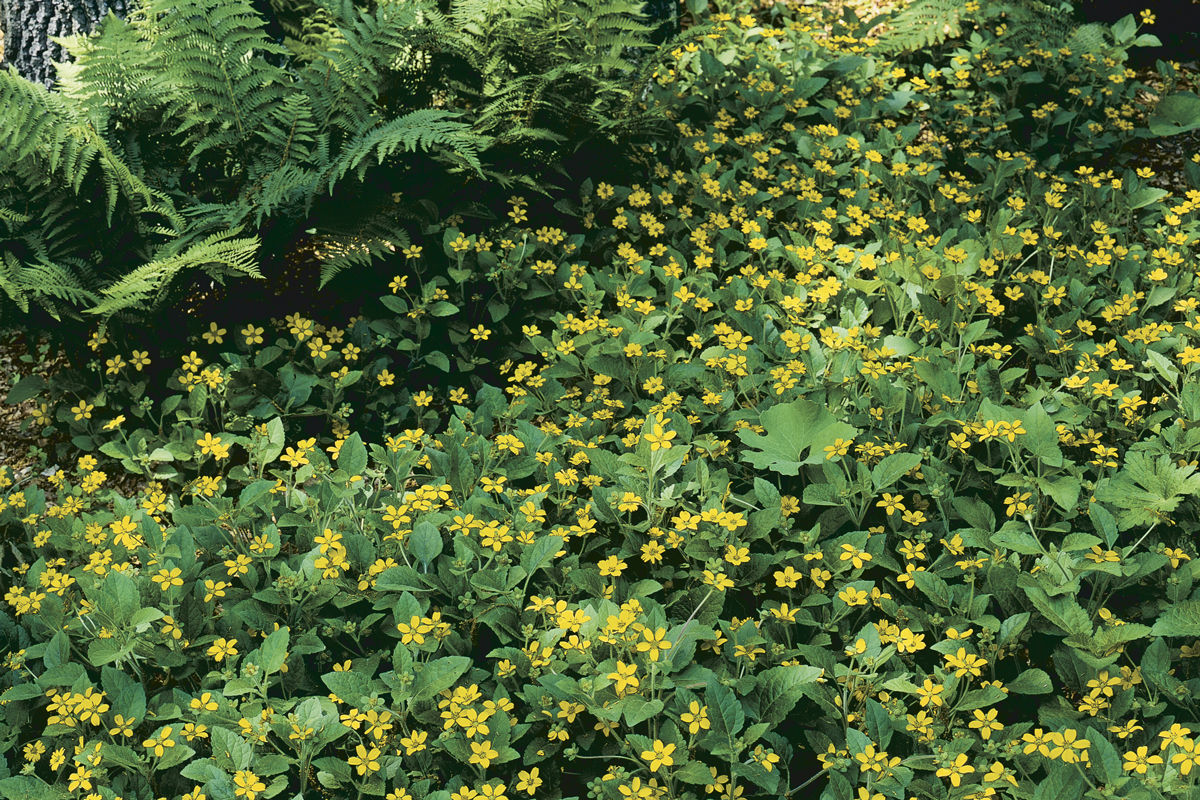 Goldenstar (Chrysogonum virginianum, Zones 5–8) is an elegant, long-lived, native ground cover with dazzling yellow blossoms scattered over a rich, green carpet of leaves. It spreads into a tight, low-growing ground cover that is 4 to 6 inches high. Spring brings many bright, yellow, daisy-like flowers, which reappear in late summer.
Native to our eastern deciduous forests, golden star likes a bit of morning sun for better blooms but will adapt to medium to full shade. It is hardy in the North and grows well in the South, tolerating hot and dry summers. A moist, slightly acidic to neutral soil is best. A slow but deliberate spreader, it is well worth the wait and is suitable for gardens where delicate perennials and wildflowers will be its neighbors.
Wild cranesbill

stands tall and spreads fast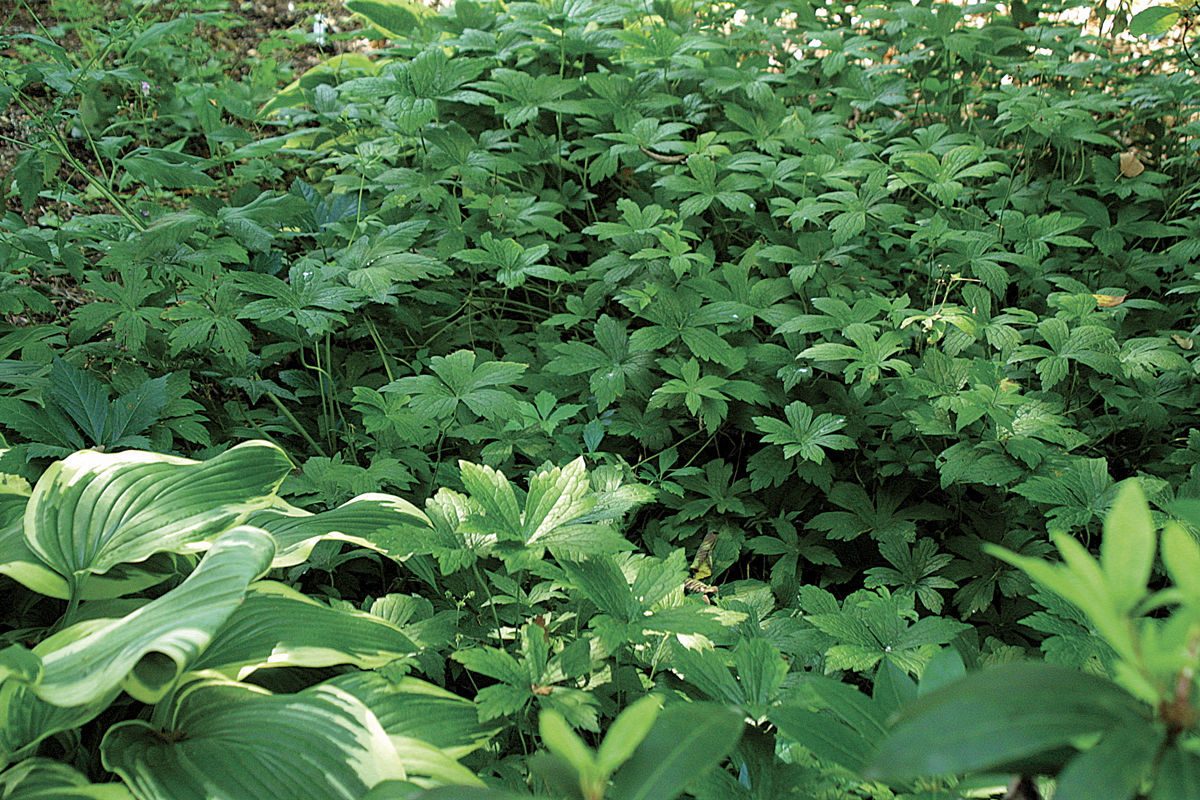 Wild cranesbill (Geranium maculatum, Zones 4–8) has flocks of leaves on tall stems. It makes a bushy cover crowned with long-lasting, attractive purplish flowers. It spreads both by seeding itself widely and by rhizomes. The result is an 18- to 24-inch-tall ground cover of grayish green, deeply lobed, deciduous leaves. In early spring, the up-facing flowers appear in loose clusters above the leaves.
Easily grown in acid, always-moist woodland shade in the South and some sun and light shade in the North, it is an insect-resistant, fast-spreading, attractive ground cover.
Vancouveria

offers an understated, graceful look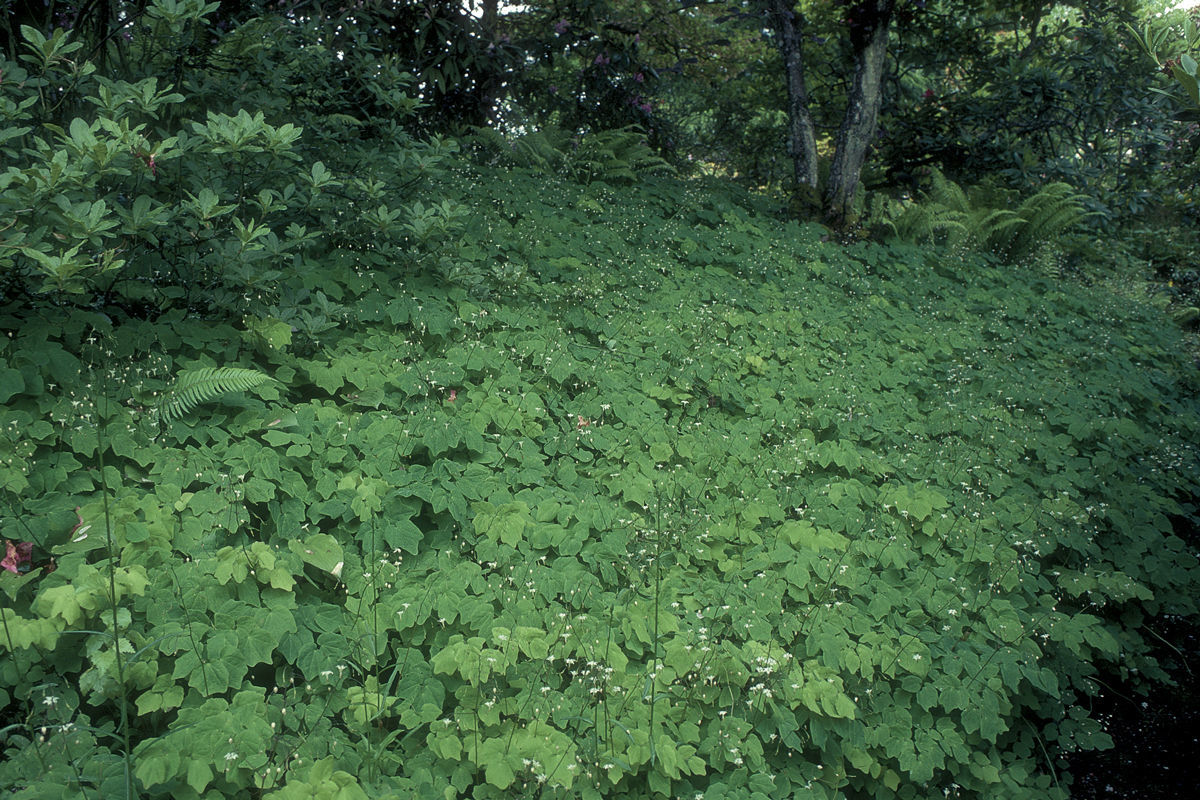 Vancouveria (Vancouveria spp., Zones 5–9) is a well-behaved, classy cover for moist shade. This West Coast native is becoming a popular evergreen ground cover in the East. There, it is not as exuberant as in its western habitat, but it is a tough plant that keeps coming back. The masses of pale green leaflets make an elegant cover, up to 16 inches high. Tiny, white flowers top the foliage in early summer.
In the hot South, profuse watering and planting in medium to deep shade is required. With moist shade and deep, acidic woodland soil of good tilth, it will form a tight ground cover. Farther north, it can take increasing sunlight.
Yellow archangel

has colorful leaves and flowers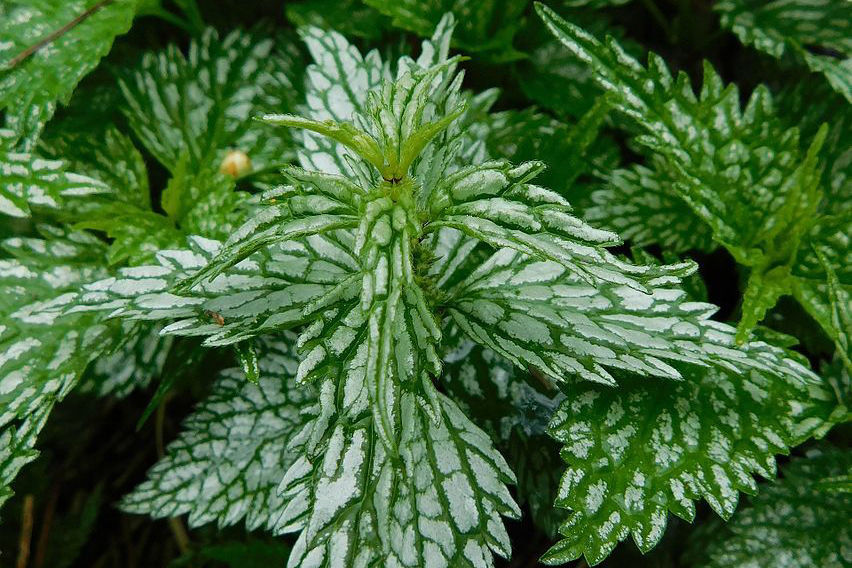 Yellow archangel (Lamium galeobdolon 'Hermann's Pride', Zones 4–8) is one of the fastest-growing ground covers. It forms a dense, 8- to 12-inch-high mat of silver-speckled leaves. The plant covers itself in yellow flowers in early spring.
In the hot South, it needs medium to full shade and tends to become leggy if it gets too dry. If that happens, cut it back once or twice a season to 4 to 8 inches tall. Farther north, it tolerates considerable sun and grows much stronger. It may be too rambunctious for areas with delicate perennials and wildflowers. Wherever you are, it will require a soil pH close to neutral.
—W. George Schmid is the author of An Encyclopedia of Shade Perennials. He gardens in Atlanta.