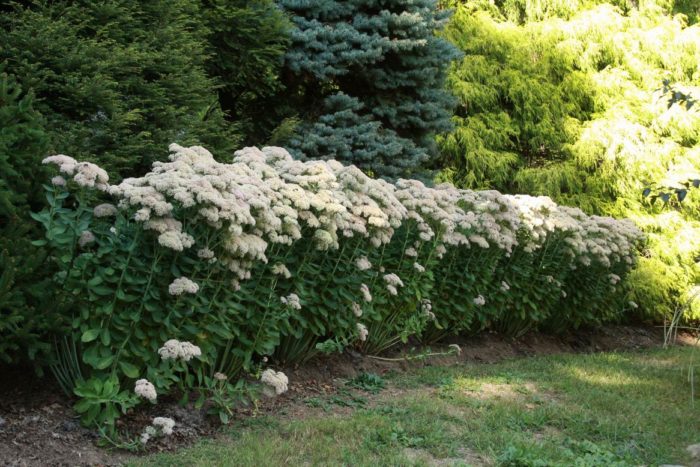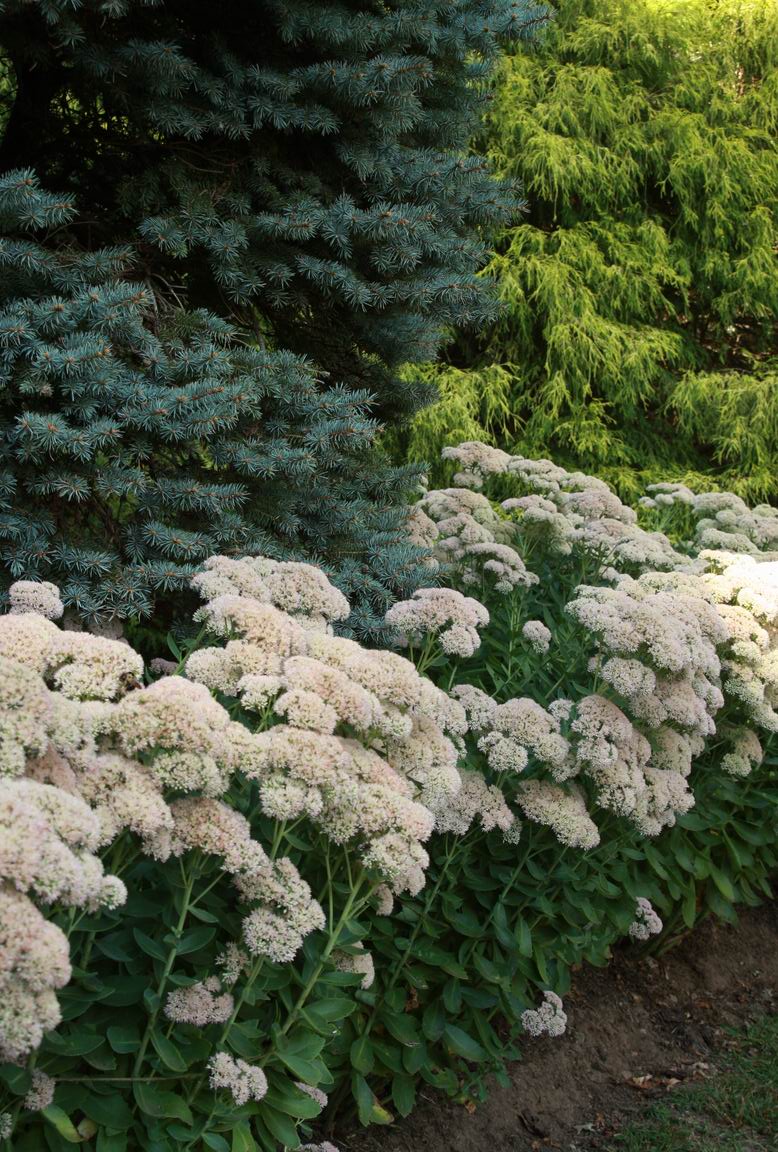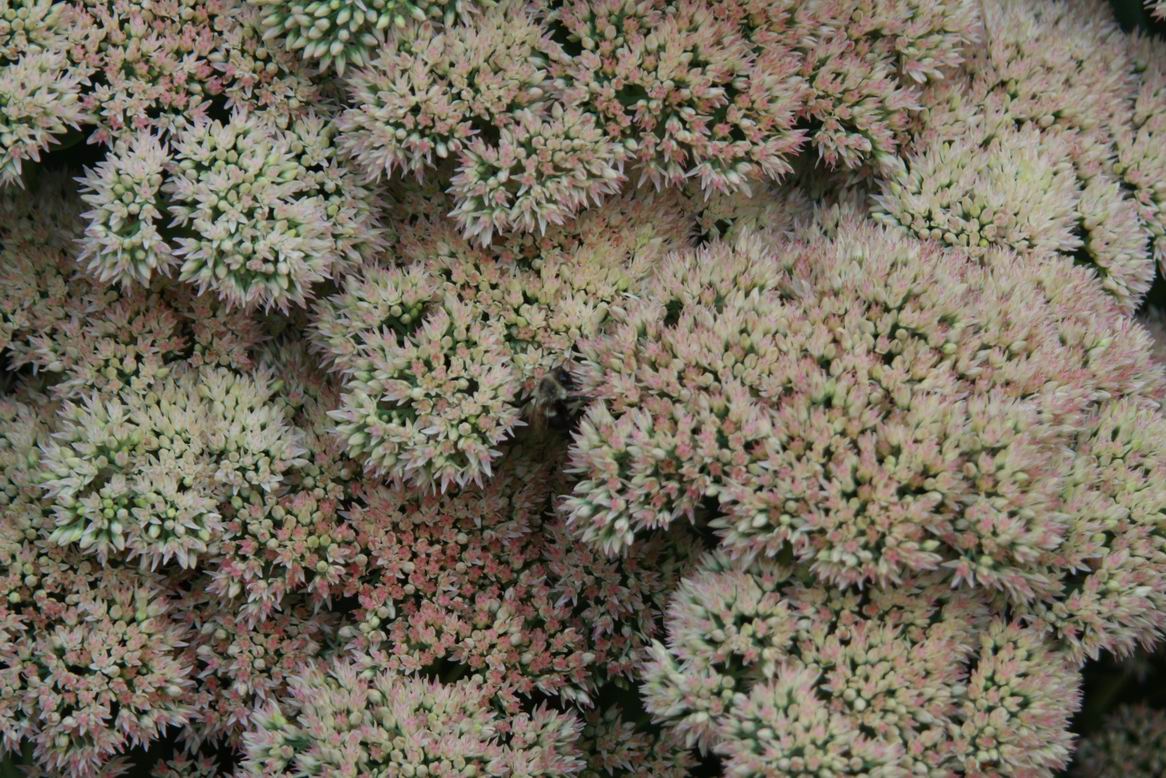 Three years ago, Sydney Eddison decided to try something new in her Newtown, Connecticut garden: a sedum hedge. She planted a long row of 'Autumn Joy' sedum (Sedum 'Autumn Joy', Zones 3-9) against a backdrop of evergreens in a far corner of her garden and stood back to see what happened. Now it's a stunning feature in her garden. Because she wanted it to be as tall as possible, she didn't trim the plants back in spring, as she normally does for her sedums. Consequently, this hedge does require staking, but the effect is worth the effort!
To see more of Sydney's garden through the years (she's been a Fine Gardening contributor for over 20 years!), click here, here, here, and here.
Welcome to the Fine Gardening GARDEN PHOTO OF THE DAY blog! Every weekday we post a new photo of a great garden, a spectacular plant, a stunning plant combination, or any number of other subjects. Think of it as your morning jolt of green.
Sign up to get new posts delivered to your inbox each morning so you'll always remember to take a look, or subscribe to our RSS feed. We look forward to sharing our garden travels with you.
If you think you have a photo that we should share on the Garden Photo of the day, email us. Send hi-res images to [email protected] with GPOD in the subject line. We'll only respond if we plan to use your photo.