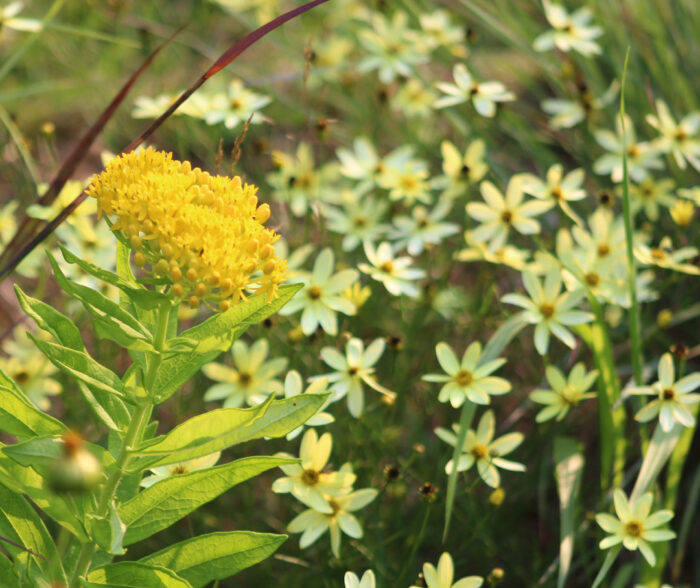 My name is James, and I garden in Suffolk County, Long Island, New York. My focus tends to be on using coastal natives in creative (hopefully) ways. Bayberry (Myrica pensylvanica, Zones 3–7), beach plum (Prunus maritima, Zones 3–8), goldenrod (Solidago spp.), cedar (Juniperus virginiana, Zones 2–9), little bluestem (Schizachyrium scoparium, Zones 3–9), and blueberry (both high and low, Vaccinium corymbosum and Vaccinium angustifolium, Zones 3–8) make up the backbone of my garden. That said, I'm not opposed to using some exotics here and there.
I've enjoyed using some natives that don't always find homes in our landscapes, such as Nantucket serviceberry (Amelanchier nantucketensis, Zones 3–6), swamp rose (Rosa palustris, Zones 4–9), groundsel bush (Baccharis halimifolia, Zones 5–10), and sweetfern (Comptonia peregrina, Zones 2–6). The birds love 'em! I've also enjoyed incorporating herbs into the landscape, as they're low maintenance and lend a beachy vibe.
Included in my photos are my custom shou sugi ban wave-themed garden gate and fish-themed garden bench (complete with beer holder). Somehow I managed to make both without accidentally burning down the garage!
In terms of failures, there have been plenty, but I try not to focus on them too much—another way in which gardening is a metaphor for life, I suppose.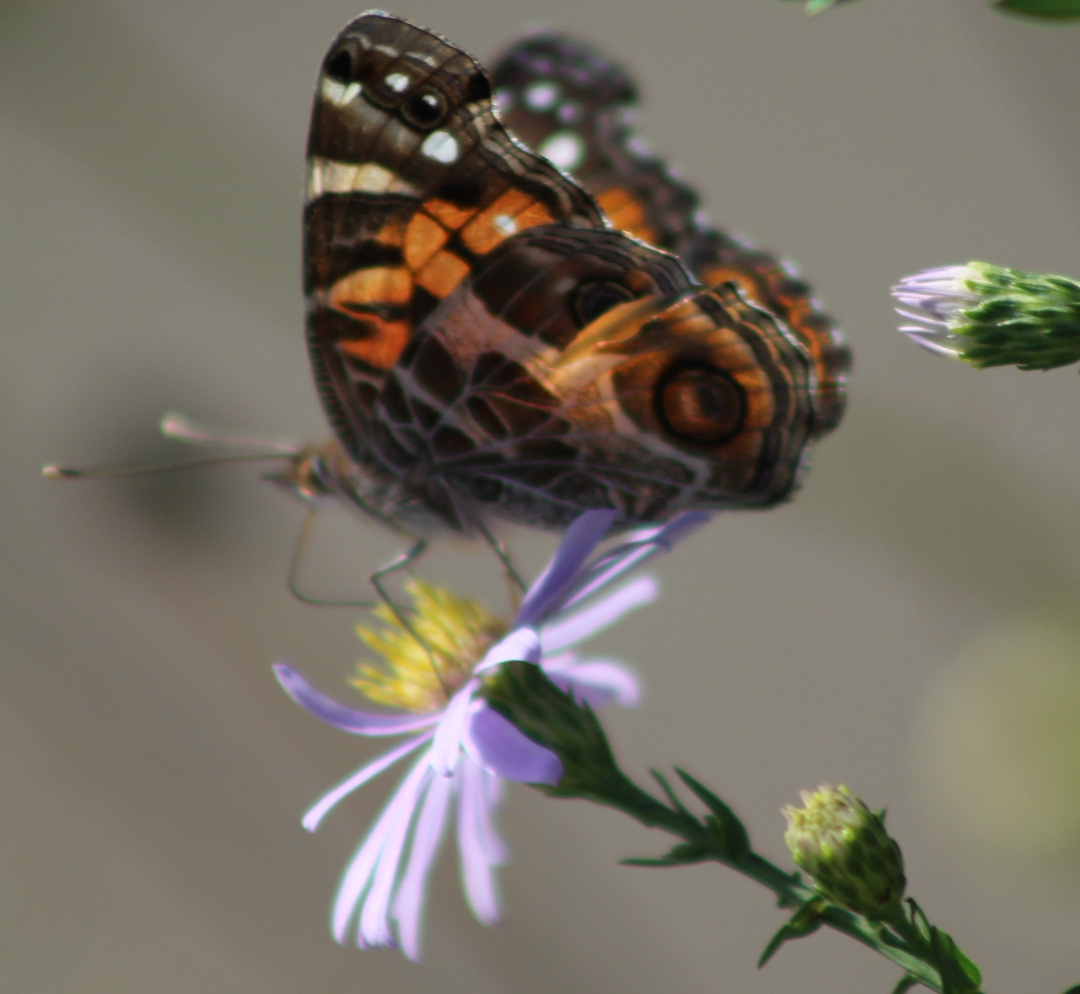 Beautiful visitors such as butterflies are one of the rewards for having a native-focused garden.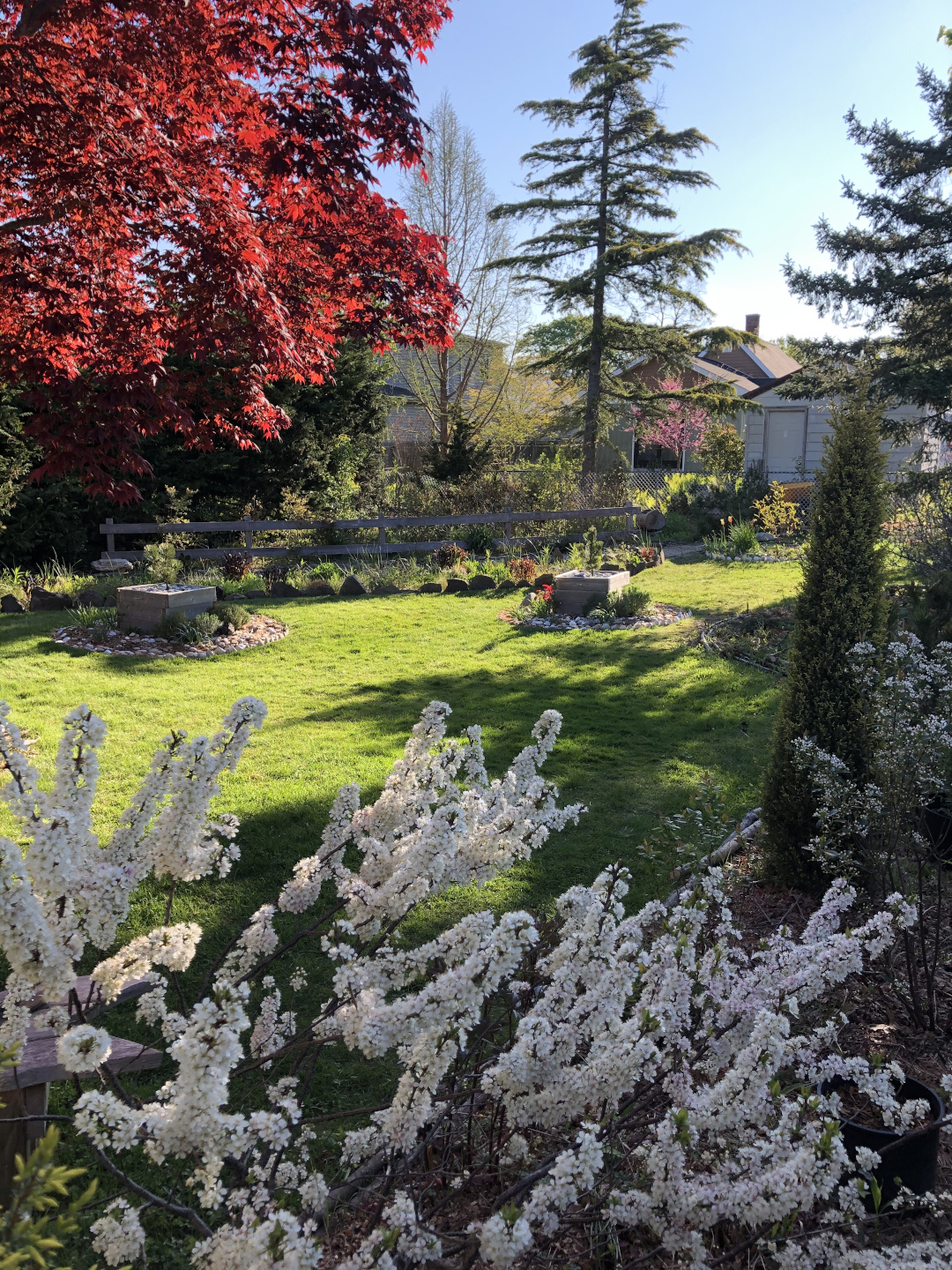 Beach plum has a beautiful spring display of white flowers followed by tasty fruits.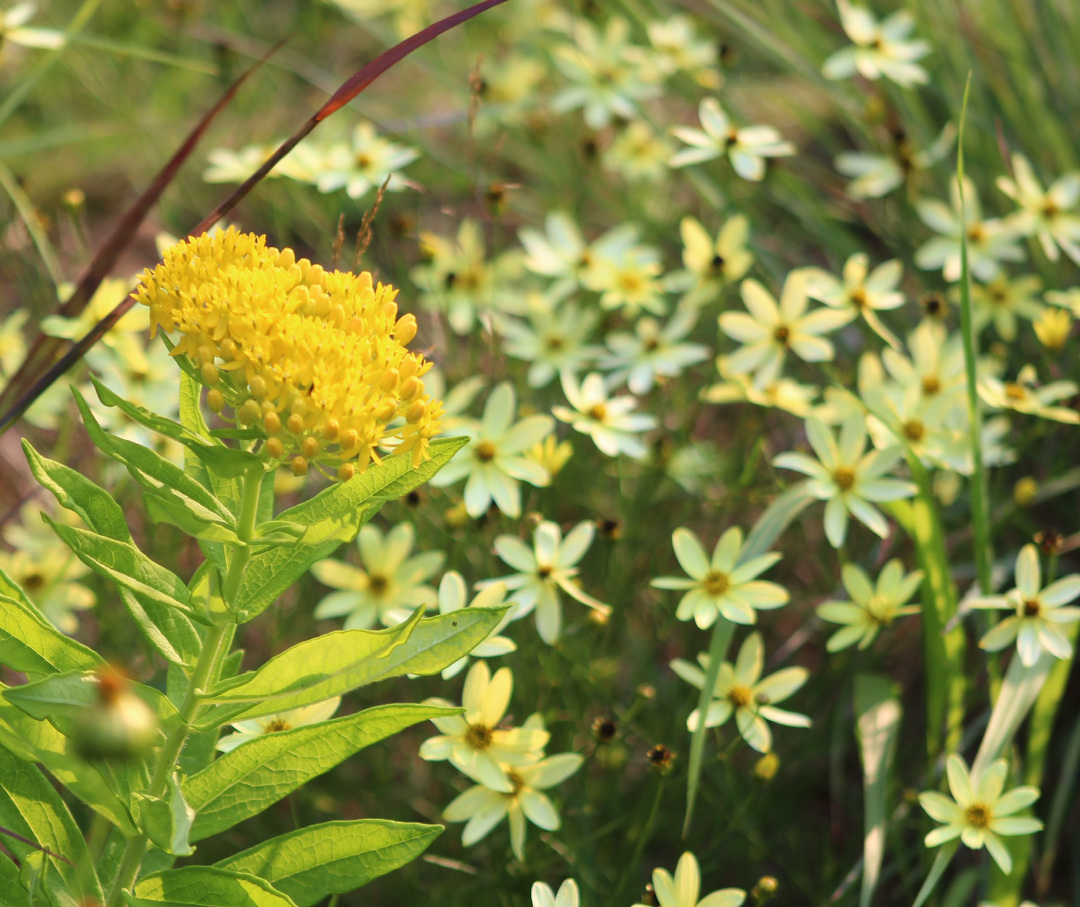 Butterfly weed (Asclepias tuberosa, Zones 4–9) blooms in front of a cloud of 'Moonbeam' coreopsis (Coreopsis verticillata 'Moonbeam', Zones 3–9).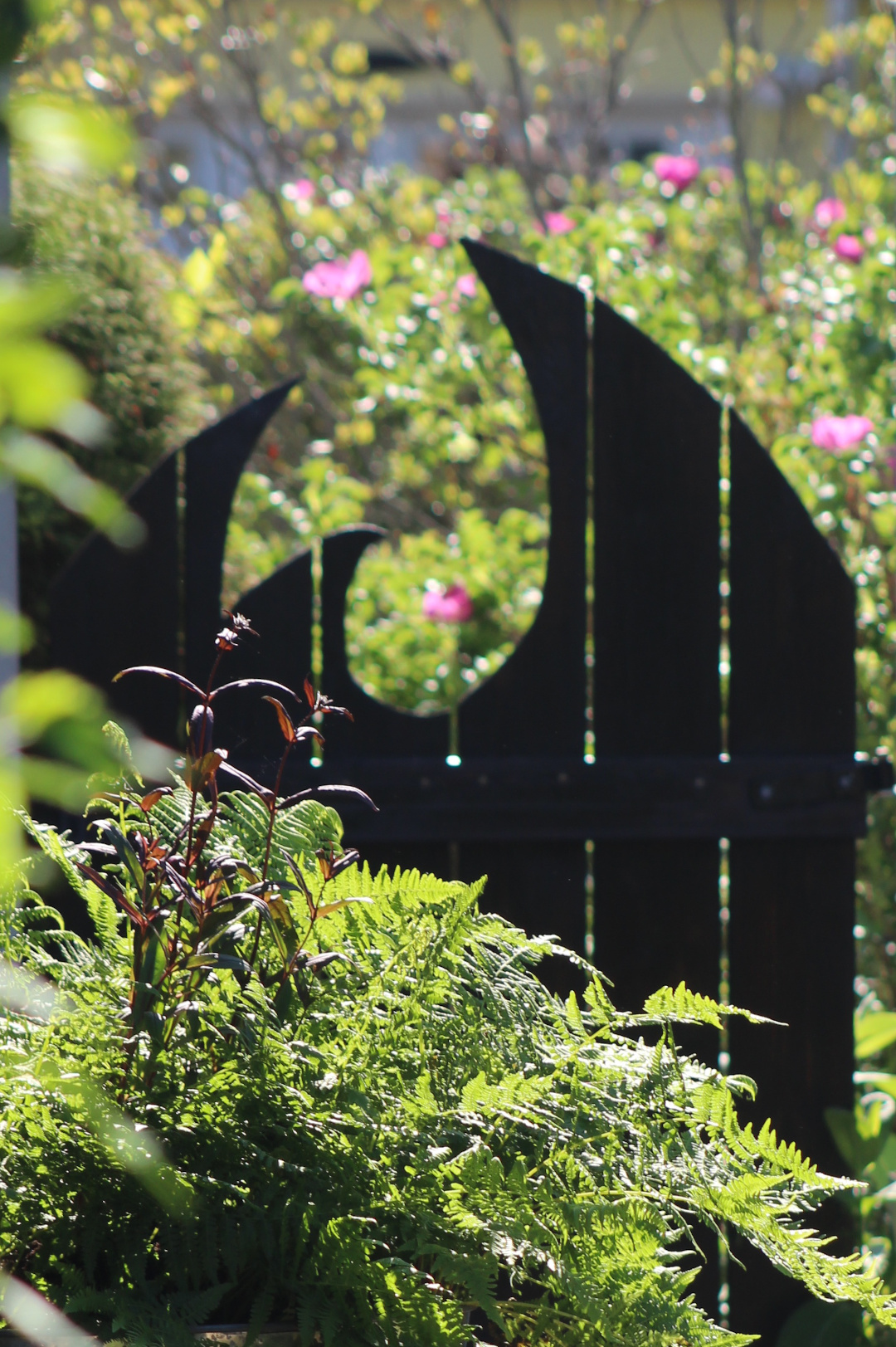 The wave-themed gate was created with the traditional Japanese technique of shou sugi ban, which involves charring the surface of the wood to preserve it.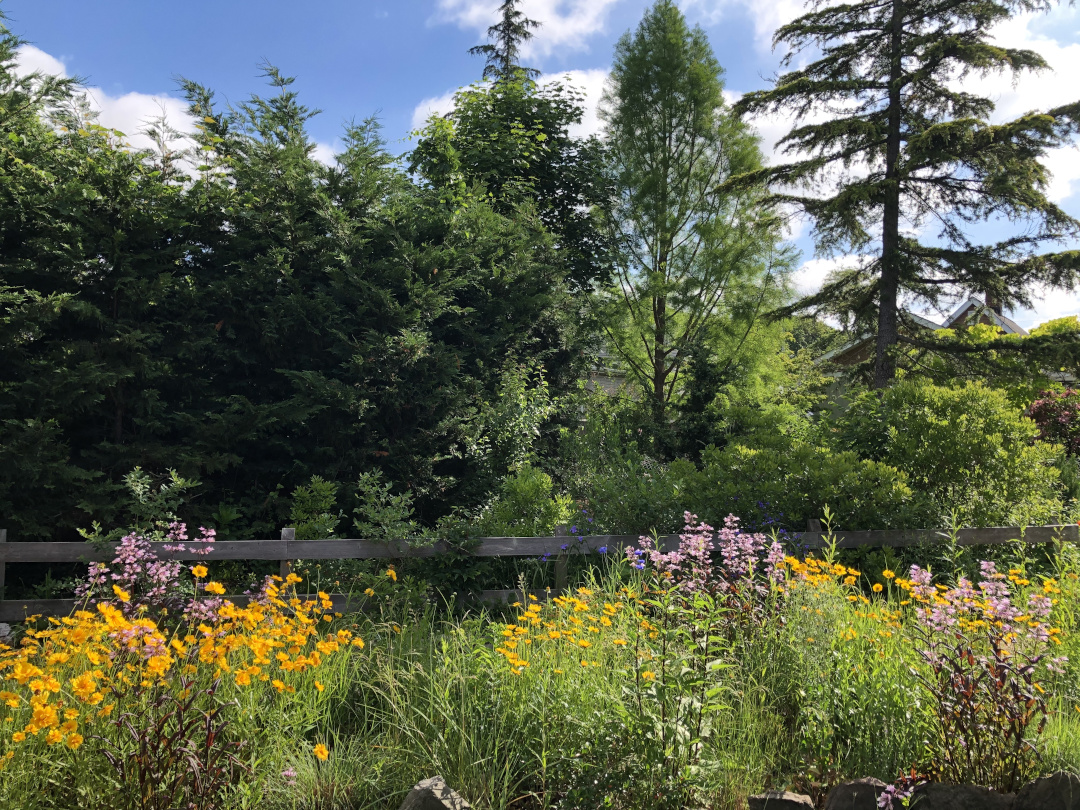 Wide view of the garden, feeling wild and full of flowers.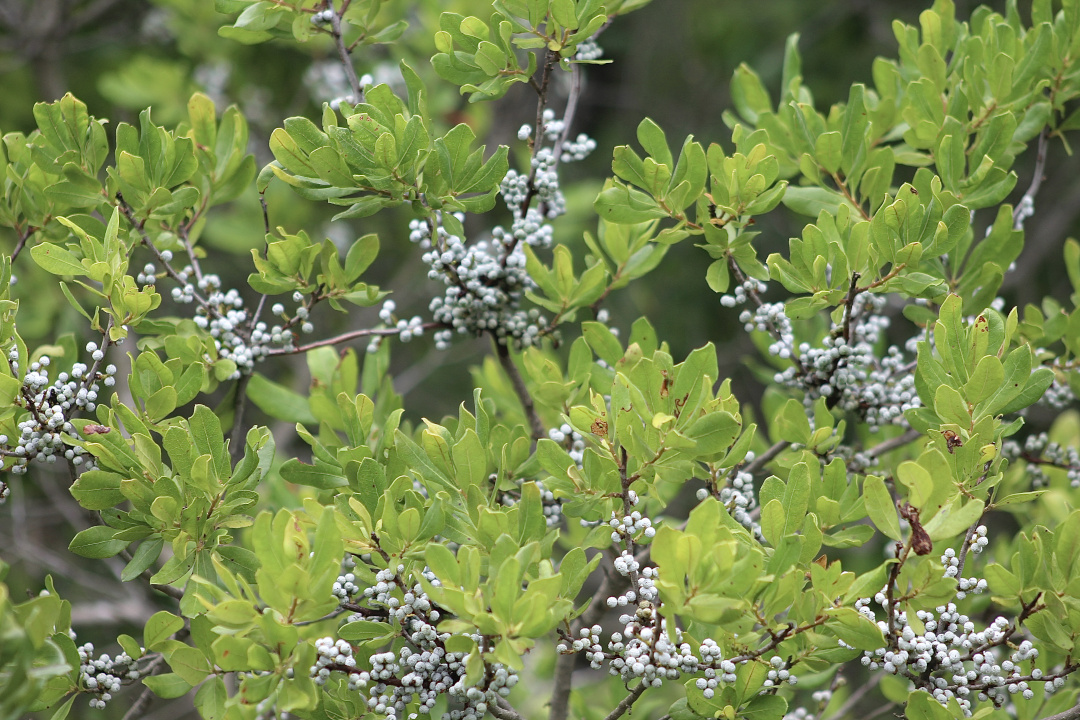 This bayberry is showing its namesake berries, whose silvery-blue color is created by a layer of fragrant wax.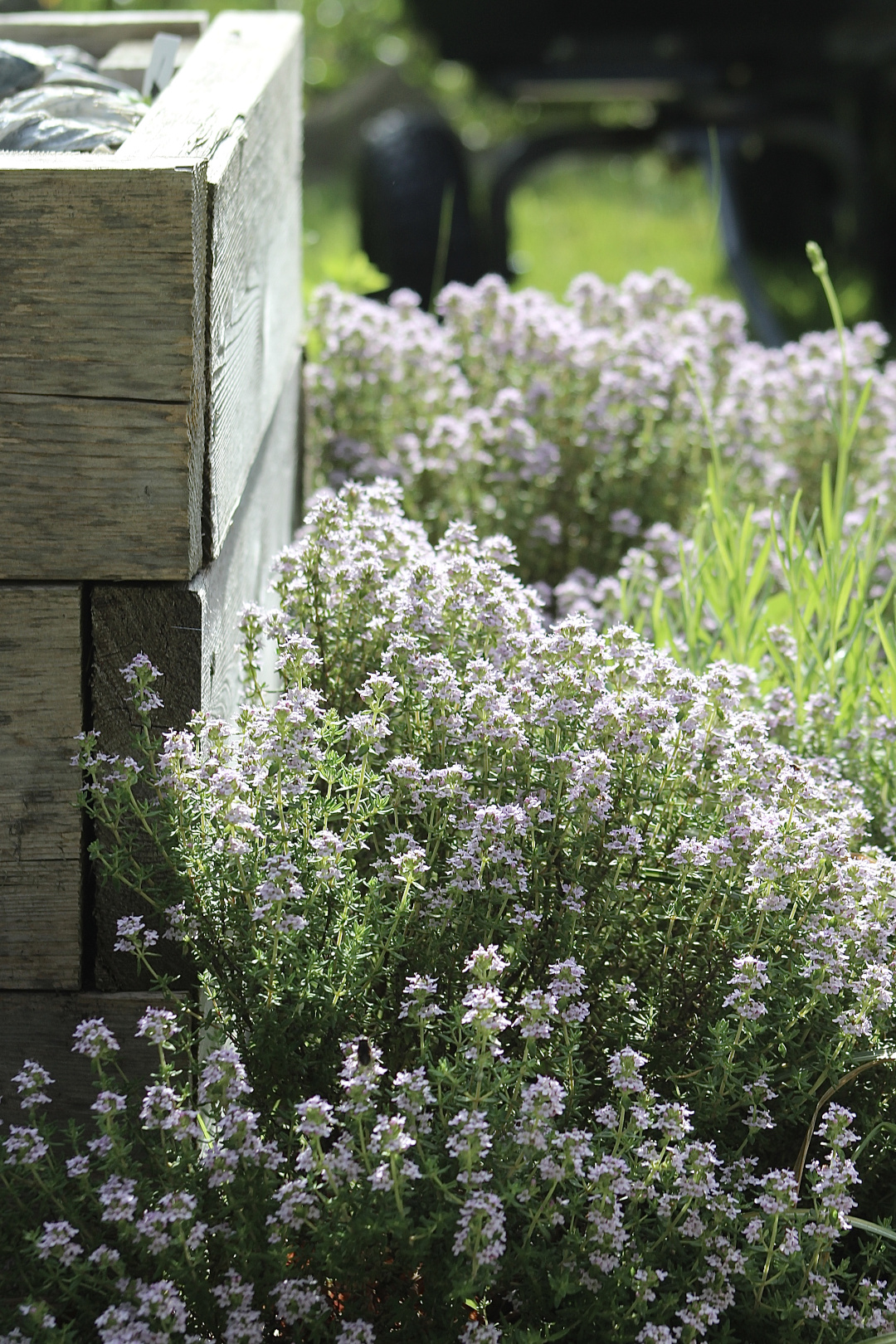 Blooming thyme (Thymus vulgaris, Zones 5–9) is one of the herbs in this landscape.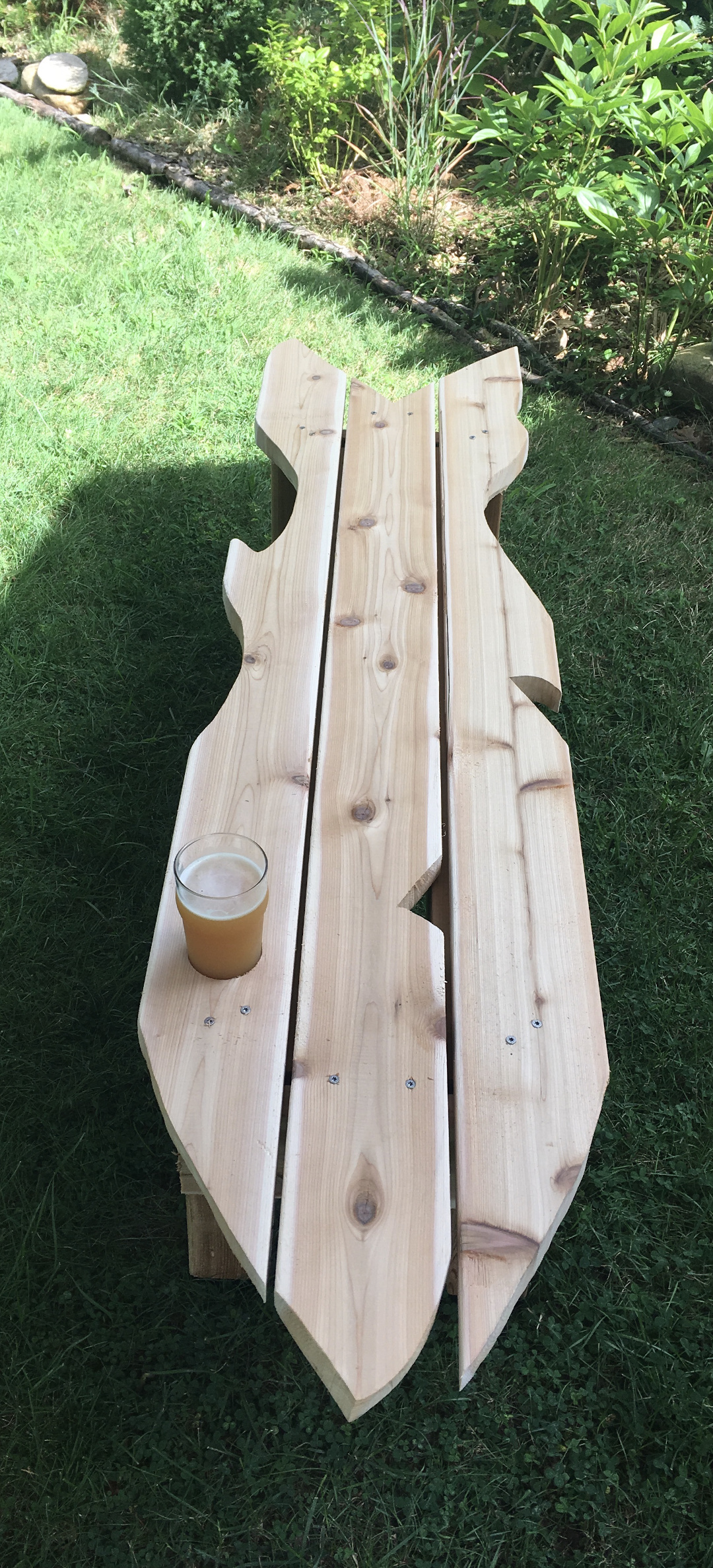 And the fish bench—complete with a beer holder!
Have a garden you'd like to share?
Have photos to share? We'd love to see your garden, a particular collection of plants you love, or a wonderful garden you had the chance to visit!
To submit, send 5-10 photos to [email protected] along with some information about the plants in the pictures and where you took the photos. We'd love to hear where you are located, how long you've been gardening, successes you are proud of, failures you learned from, hopes for the future, favorite plants, or funny stories from your garden.
If you want to send photos in separate emails to the GPOD email box that is just fine.
Have a mobile phone? Tag your photos on Facebook, Instagram or Twitter with #FineGardening!
You don't have to be a professional garden photographer – check out our garden photography tips!
Do you receive the GPOD by email yet? Sign up here.