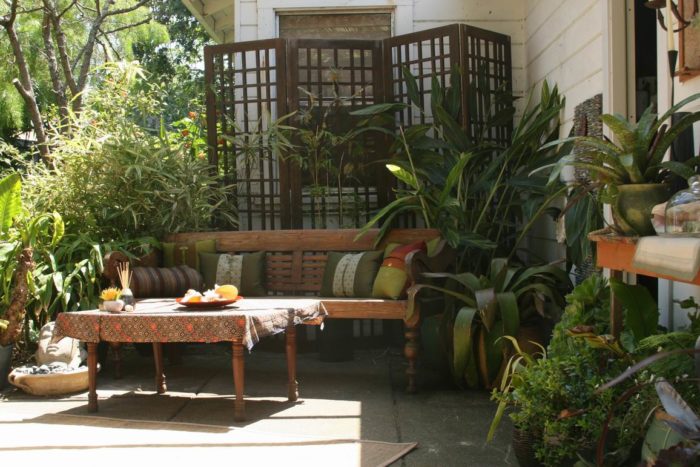 Today's photos take us to Michelle Derviss' back yard in her garden in Novato, California. I visited her a couple of years ago, and was captivated by this relaxing yet exciting space. I asked her to tell us about it, and she says, "In regards to my outdoor hang out, I tried to create a subtropical, moody space that would make myself and my friends feel carefree and comfortable. l love to travel to far off exotic tropical lands, but my pocketbook doesn't often allow it, so I've created my own little tropical retreat that I can share with others for afternoon bbq's and evening Pina Coladas. If you can't afford to fly off to Bali then create Bali right in your own backyard." Thanks, Michelle! Now I want a Pina Colada…  BTW, Michelle has an amazing blog–check it out!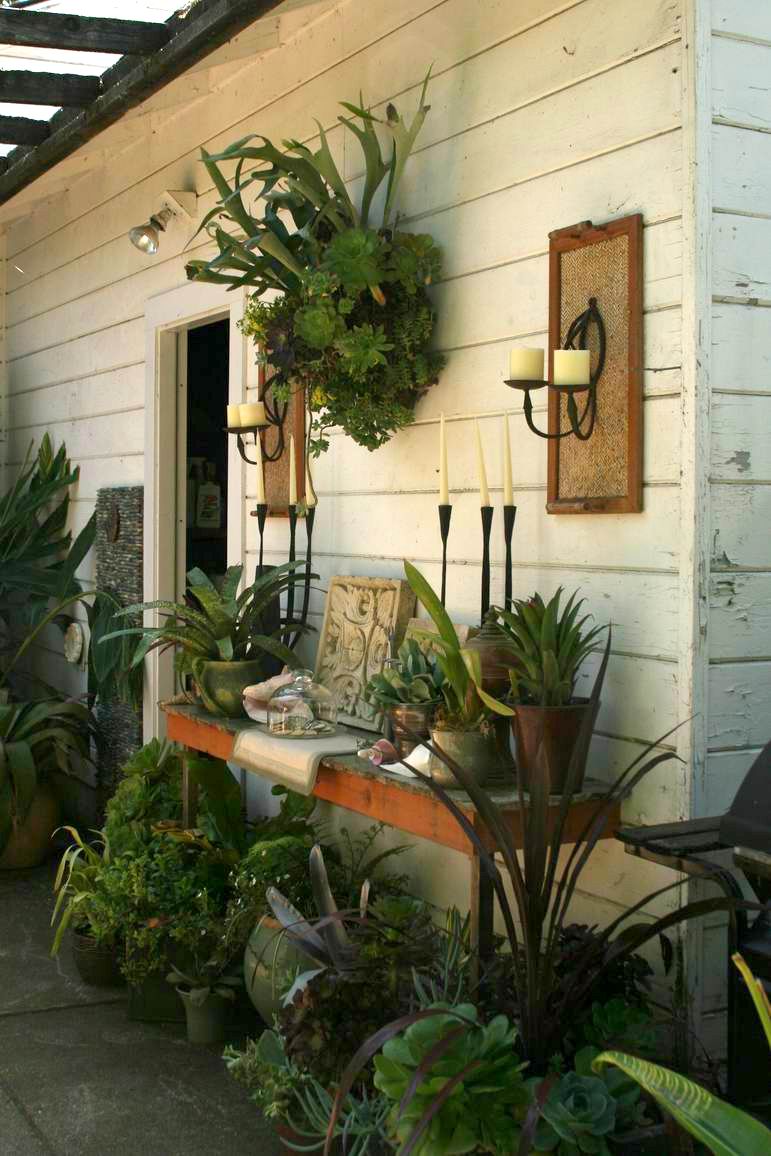 Welcome to the Fine Gardening GARDEN PHOTO OF THE DAY blog! Every weekday we post a new photo of a great garden, a spectacular plant, a stunning plant combination, or any number of other subjects. Think of it as your morning jolt of green.
Sign up to get new posts delivered to your inbox each morning so you'll always remember to take a look, or subscribe to our RSS feed. We look forward to sharing our garden travels with you.
READER PHOTOS: We love featuring your photos, too. If you think you have a photo that we should share on the Garden Photo of the day, email us. Send hi-res images if possible. We'll only respond if we plan to use your photo.