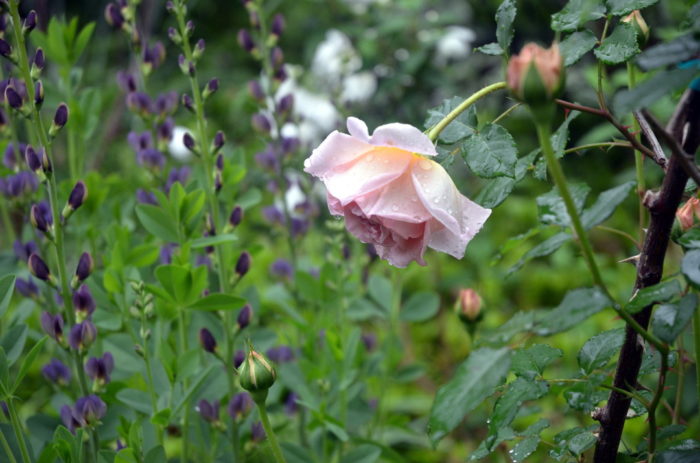 Today's photos are from Carla Zambelli Mudry.
Welcome to some scenes from my garden. My current garden is my wonderland. Except for tree work and the planting of a willow tree in the front, this is my labor of love. I am a crazy gardener, I am the first to admit. I plant, I weed, I mulch, I find ways to add more plants, and sometimes I just sit and look at what I created because it brings me and everyone who visits pleasure.
This particular garden is inspired by many gardeners and garden writers, starting with the late Suzy Bales, who gifted me a couple of her books after I had emailed her one time to say thank you for her wonderful book Suzy Bales' Down-to-Earth Gardener. Through her books I learned about the beauty of a four-season garden.
I have also been inspired by folks such as the BBC's Monty Don, Gene Bush, David L. Culp (author of The Layered Garden) and Jenny Rose Carey (author of Glorious Shade and senior director of the Pennsylvania Horticultural Society's Meadowbrook Farm).
I started this garden as a breast cancer survivor, and it also has pieces of every garden I have ever had since I was a child, with inspiration from other gardens and gardeners.
I love my plants and all the critters and songbirds who also share my garden with me. I also mix in vintage and antique garden furniture, statuary, sculpture, signage, and other elements. My garden is on all four sides of the house, and it melds into the woods. It was a feral overgrown weed patch when I moved in, and every year I do a bit more.
A view of the garden, lush and full of beautiful plants.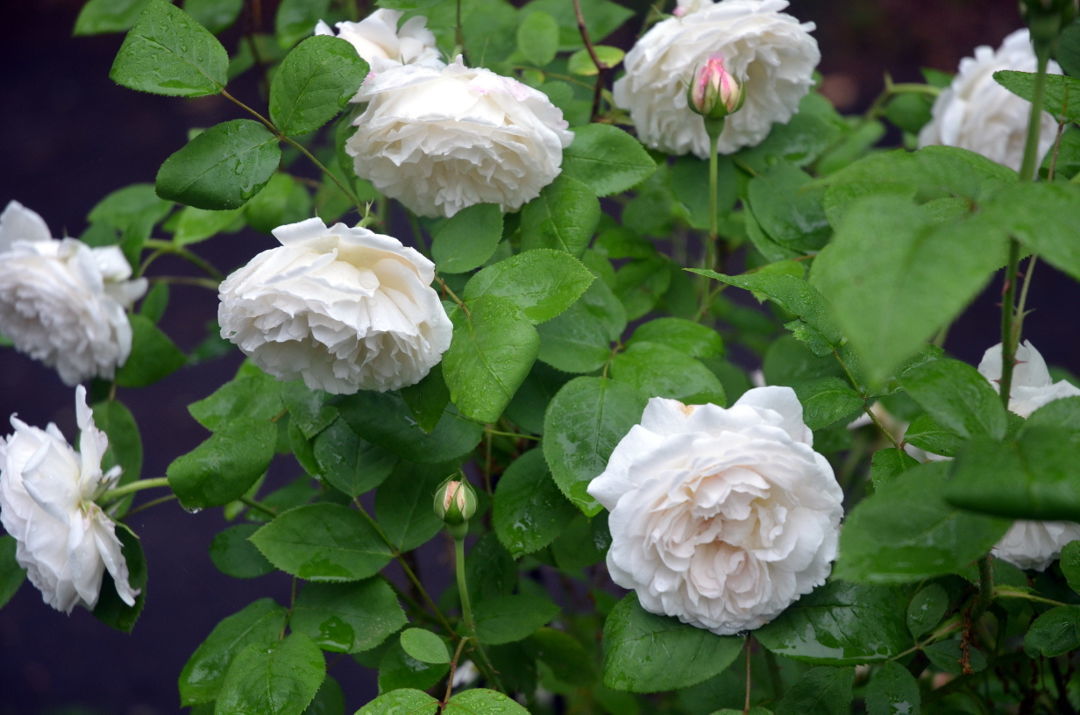 Rose 'Winchester Cathedral', a variety created by famous rose breeder David Austin. View more gorgeous roses by David Austin here.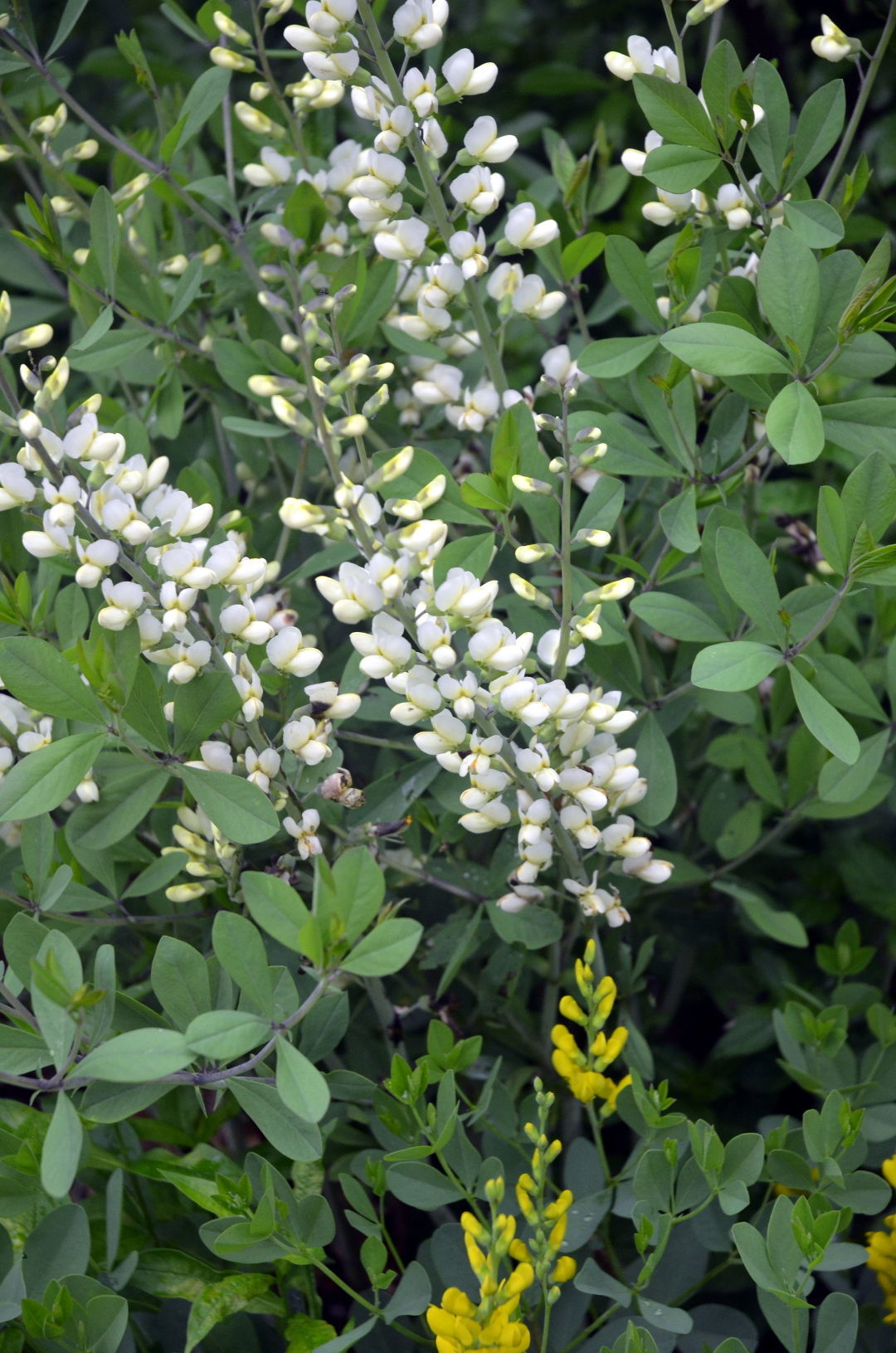 A beautiful white-flowered baptisia (Baptisia sp. Zones 4–9).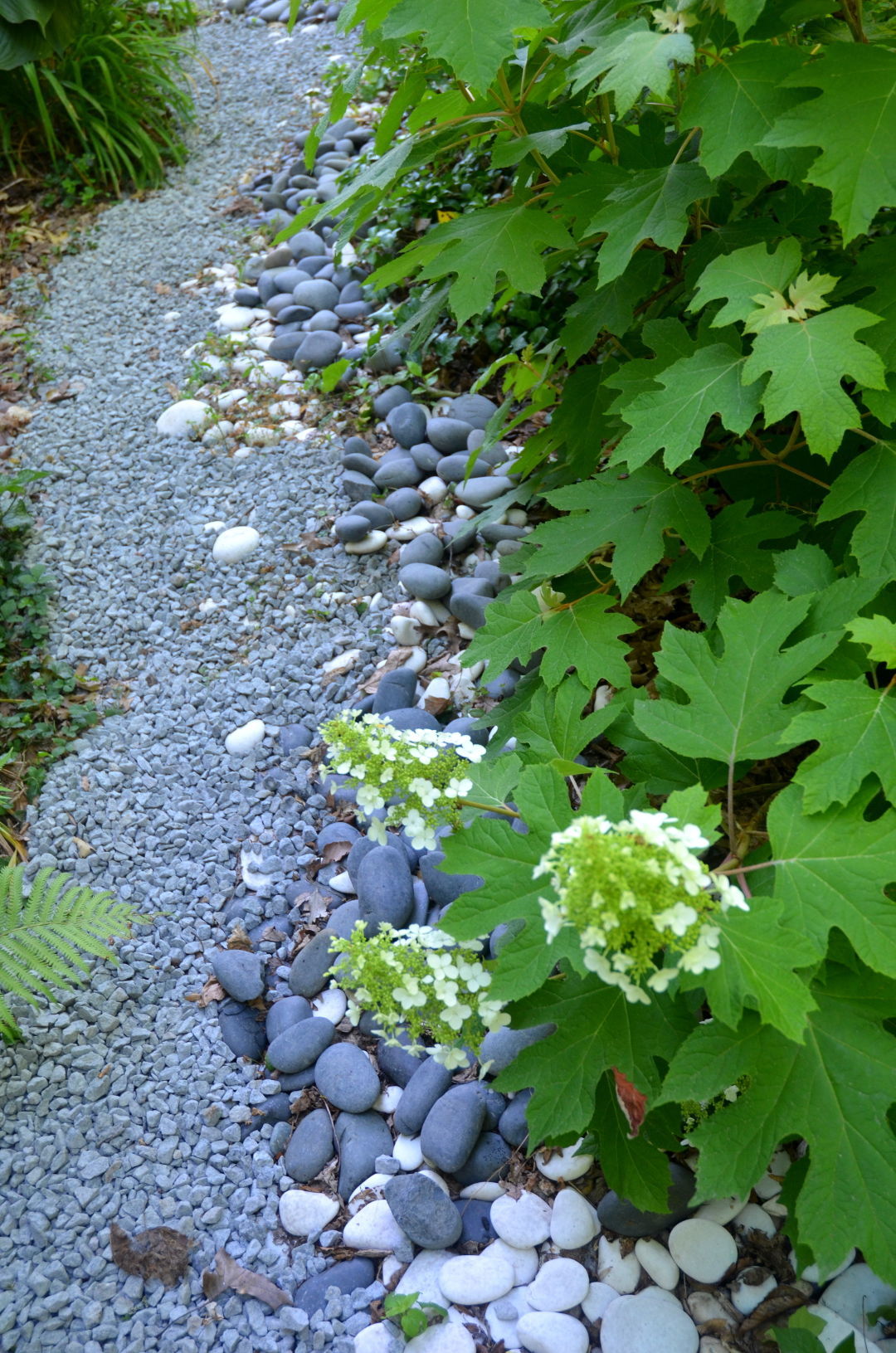 Details make a garden! Different sizes of gravel make edging next to an oakleaf hydrangea (Hydrangea quercifolia, Zones 5–9).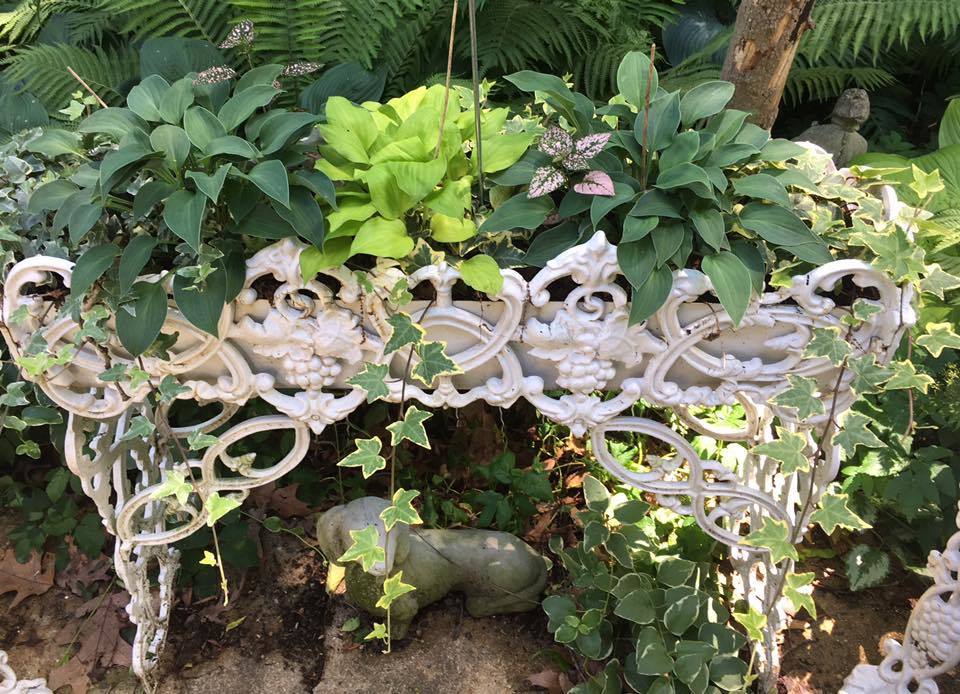 Small hostas growing in an ornate planter.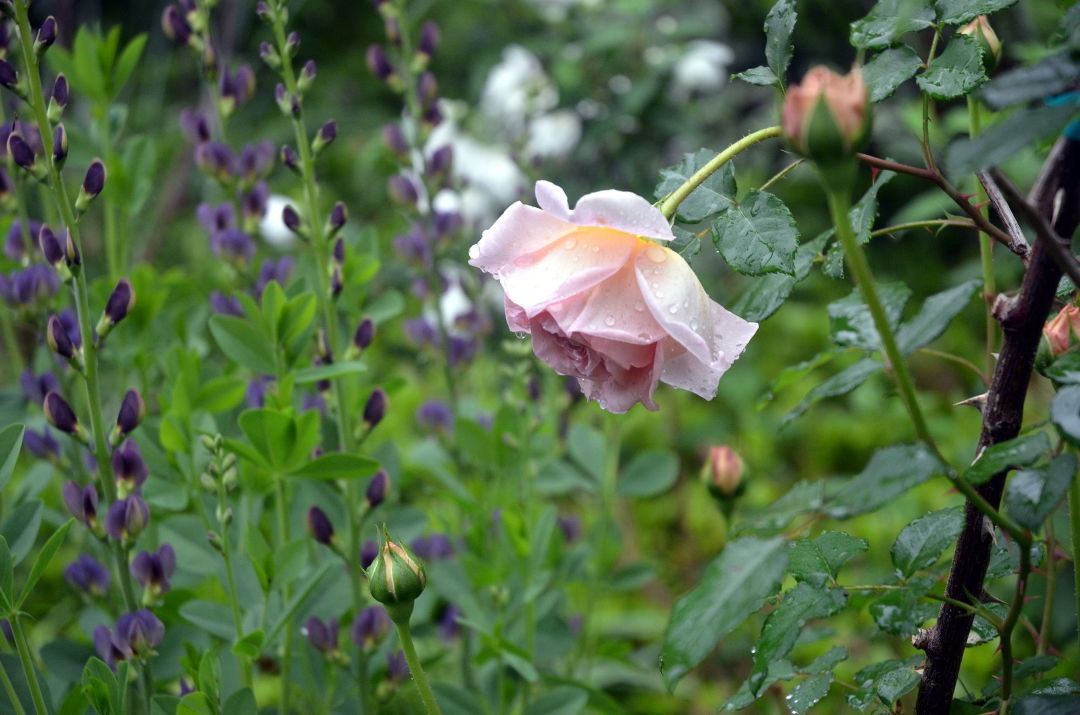 A single rose hanging perfectly in front of Baptisia 'Twilite Prarieblues' (Baptisia × variicolor 'Twilite Prairieblues', Zones 4–8).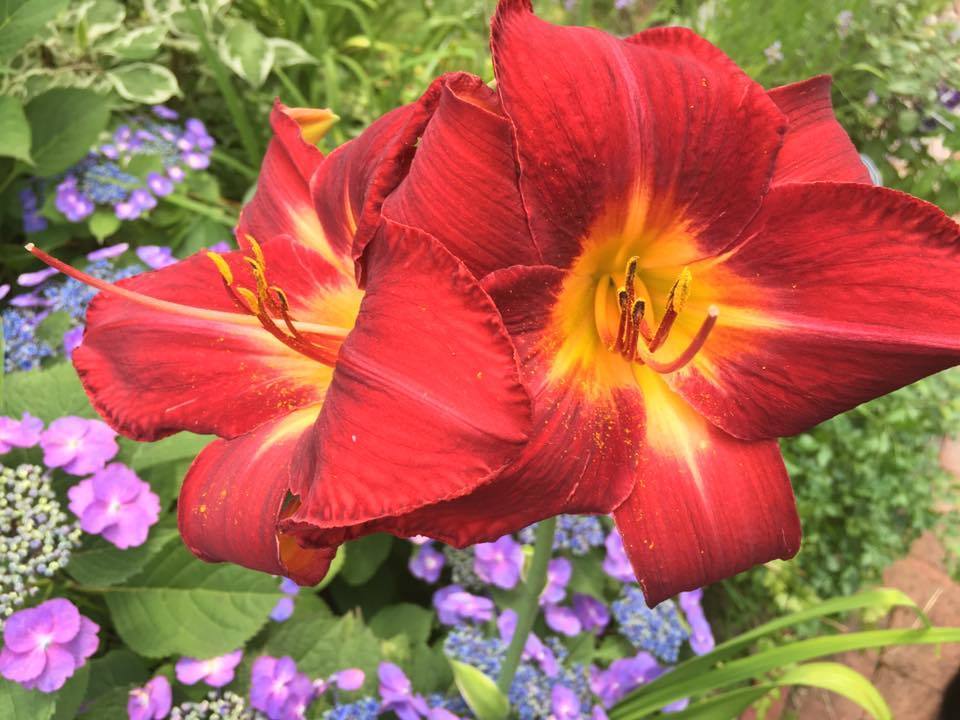 Brilliant daylilies (Hemerocallis sp., Zones 4–9) backed by purple bigleaf hydrangea (Hydrangea macrophylla, Zones 6–9).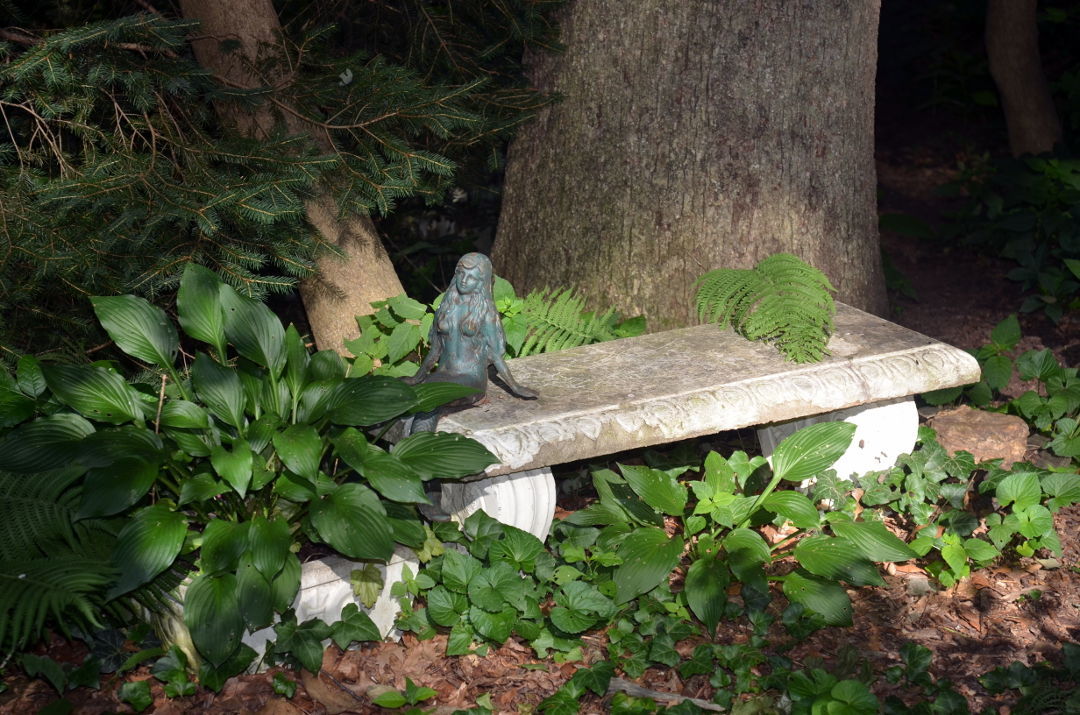 A mermaid sculpture invites you to sit down, join her, and enjoy the garden.
Have a garden you'd like to share?
Have photos to share? We'd love to see your garden, a particular collection of plants you love, or a wonderful garden you had the chance to visit!
To submit, send 5-10 photos to [email protected] along with some information about the plants in the pictures and where you took the photos. We'd love to hear where you are located, how long you've been gardening, successes you are proud of, failures you learned from, hopes for the future, favorite plants, or funny stories from your garden.
If you want to send photos in separate emails to the GPOD email box that is just fine.
Have a mobile phone? Tag your photos on Facebook, Instagram or Twitter with #FineGardening!
You don't have to be a professional garden photographer – check out our garden photography tips!
Do you receive the GPOD by email yet? Sign up here.