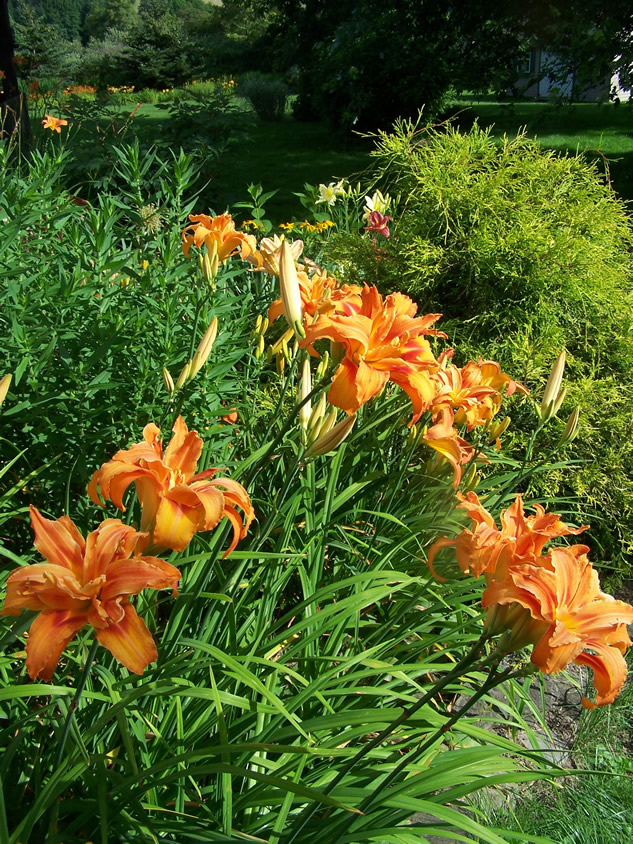 Jane Watkins in Apalachin, NY shares her beautiful perennial gardens with over 75 daylily plants!
"I live in central NY (zone 5b) on 5+ acres. I have multiple perennial gardens in the 2 acre cleared portion of our yard. Most of my gardens are in full sun, but I do have a small shade garden to the side of the house. Spring starts with Siberian iris in the 70' rear border & hellebores in the shady area. I have over 75 daylily plants, and they are the backbone of my summer garden: Kwanso double orange is a favorite. Late summer & early autumn is a riot of yellow/red/purples from the rubeckia/helenium/hibiscus/sedums/asters in the driveway border."
Please keep sending in photos (and stories)! Whether you've never shared before or you've been featured multiple times, we want to see your garden! Email a few photos and the story behind your garden to [email protected].
Do you receive the GPOD by email yet? Sign up here!