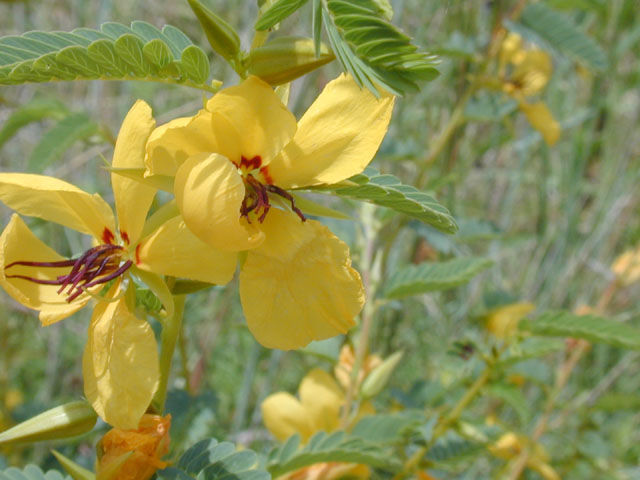 Even though we are in the middle of spring wildflower season, it's not too early to start planning for fall wildflowers in your garden. In fact, you need to plant many varieties now if you want to enjoy their autumnal show. Here are four outstanding choices that will brighten your autumn days after the spring wildflowers are long gone. One special note: two of these bloom through the summer as well.
Partridge pea (Chamaecrista fasciculata var. fasciculata, annual) seed can be sown from March through May in the Southern Plains. Despite its humble name, partridge pea is a delicate and showy native wildflower with fine, feathery foliage and bright yellow blooms. It's a true pea in the Fabaceae family, so it fixes nitrogen, gradually enriching the soil. It tends to bloom from June through October and, although it is an annual, it reseeds itself well if the seed pods are left to dry and pop open on the plants after ripening.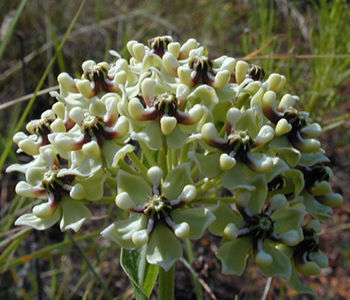 Another summer and fall bloomer is the beloved antelope-horn milkweed (Asclepias asperula, Zones 7–9). Probably best known as the larval host of the monarch butterfly, this milkweed produces a spectacular globe-shape flower head and a curved, hornlike seed pod (which is where it gets its name). It is commonly found along roadsides but makes a lovely addition to cultivated gardens. The seed, which should be cold-moist-stratified to improve germination, is best sown outdoors in the spring.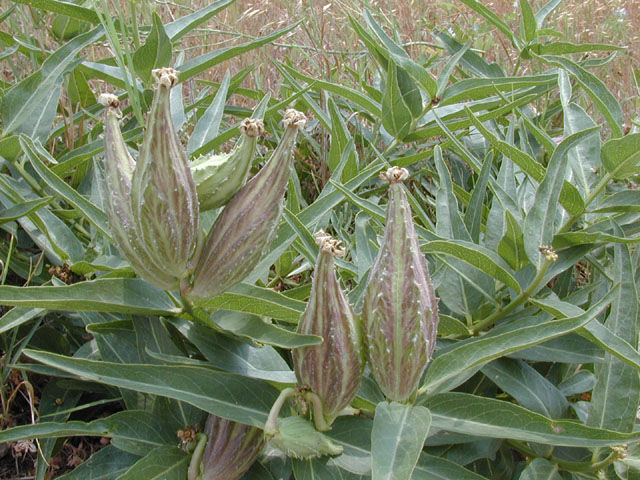 Texas gayfeather (Liatris punctata var. mucronata, Zones 5–10) forms a sprawling clump of stiff 1 to 3 foot, unbranched stems. Tufted flowers form on the ends of the stems, creating spikes of purple that bloom from August to December. Texas gayfeather is a perennial that comes back from long-lived, underground corms that are easy to relocate to new areas of the garden. The corms can rot if the soil is too wet, so this plant prefers dry, well-drained gardens. It also reseeds well and, if conditions are right, will be a hardy and dependable fall bloomer for years to come.
Maximilian sunflower (Helianthus maximiliani, Zones 4–9) is a native prairie perennial that is easy to grow and makes a gorgeous backdrop or screen with a mature height of 4 to 8 feet. The tall unbranched stems bear narrow leaves and numerous yellow sunflowers about 3 to 4 inches in diameter. While they can be propagated from seed, the easiest way to start them is by dividing a clump in early spring. Maximilian sunflower is tolerant of drought and a range of soil types. After blooming from August to November, the dried stalks continue to provide interest in the garden throughout winter until the following spring, when the old stalks are cut to the ground to make way for new growth.
Karen Beaty is a horticulturalist at the Lady Bird Johnson Wildflower Center in Austin, Texas.