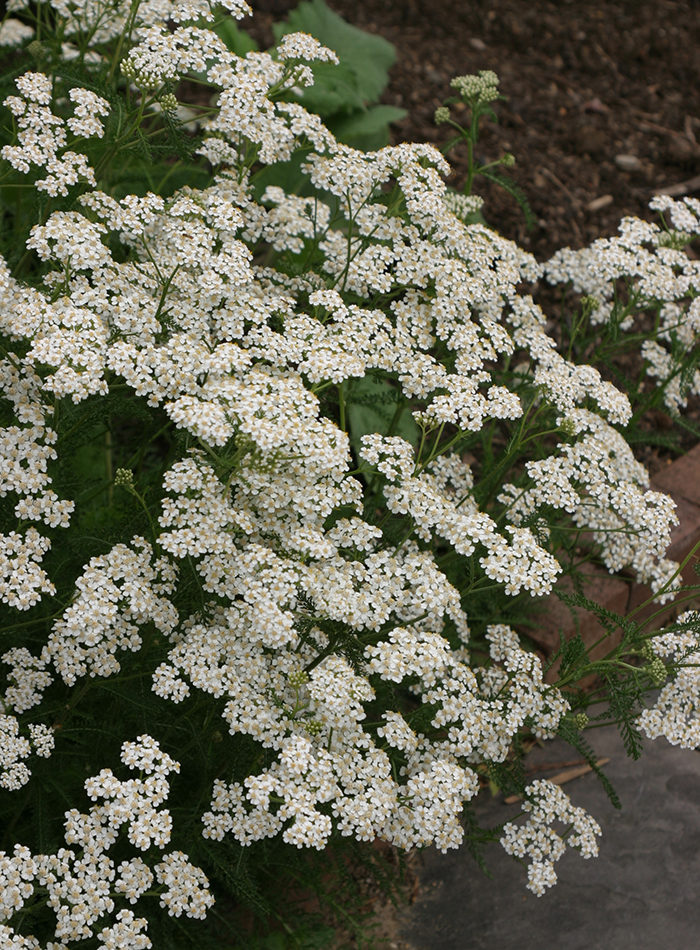 I have a special love in my heart for those plants that flower in the beastly heat of late summer in the Southern Plains. When you and your garden are both starting to wither in the summer heat, here are a few species you can count on to perk you up with late-summer blooms.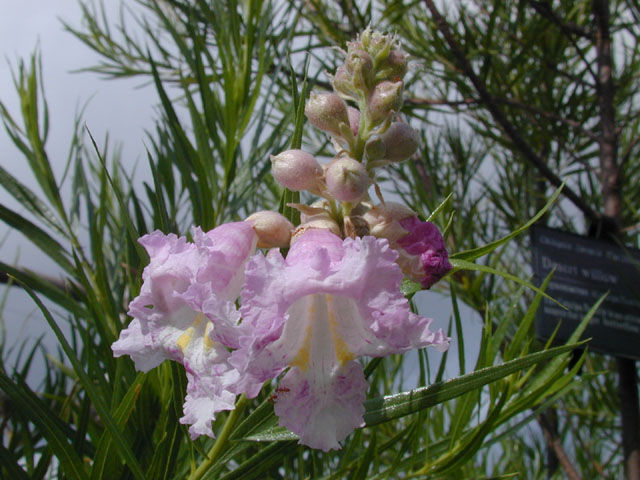 Desert willow (Chilopsis linearis, Zones 5–9)

The first plant that comes to mind when I think of beautiful late summer bloomers is desert willow. Desert willow is not a true willow but a member of Bignoniaceae, which includes trumpet creeper (Campsis radicans, Zones 4–9), yellow bells (Tecoma stans, Zones 10–11), and the catalpas (Catalpa spp. and cvs., Zones 4–8). Desert willow grows into a small tree with an open, airy crown and slender, willowlike leaves. It blooms all summer long, especially after rain, and its showy blossoms are white, pink, purple, or a combination thereof.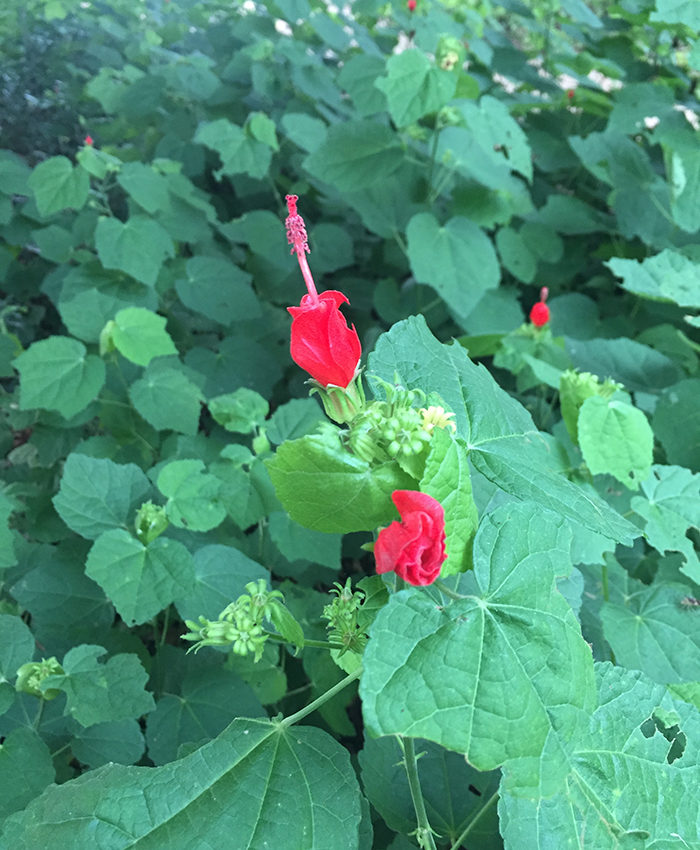 Turk's cap (Malvaviscus arboreus var. drummondii, Zones 7–11)
I can always count on Turk's cap to bloom all summer long and well into the fall. Turk's cap has long stems with dark green foliage that provide a lovely backdrop to its red blooms. Its bright red blossoms, which resemble Turkish turbans, look like small hibiscus flowers that have yet to open fully. The plant grows to about 3 to 6 feet in height and prefers partial to full shade.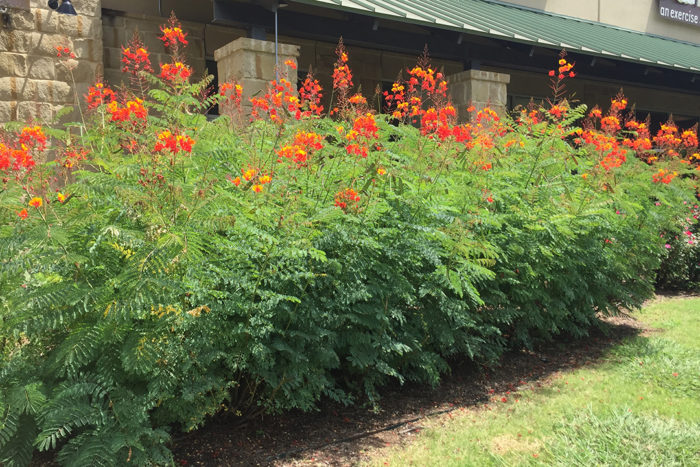 Pride of Barbados (Caesalpinia pulcherrima, Zones 9–11)

Also known as peacock flower, this summer bloomer thrives in full sun and needs very little supplemental water. Reaching a height of about 6 feet and a width nearly as large, pride of Barbados has very showy flowers with yellow and orange petals and 6-inch-long red stamens. It provides a beautiful backdrop against fences and walls. Although it is only perennial in Zones 9–11, it makes a wonderful annual in areas with colder winters.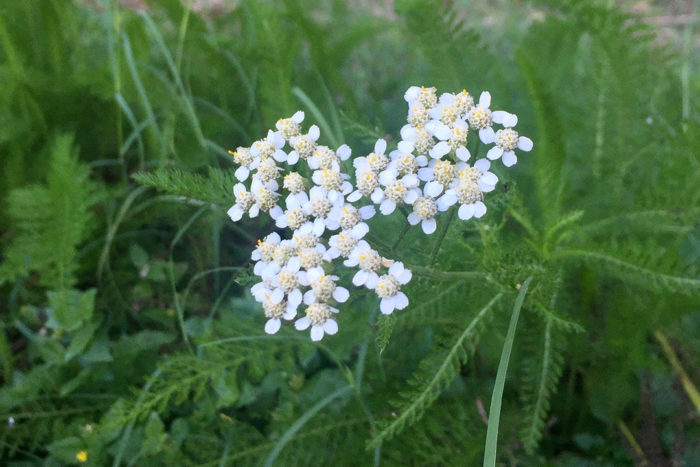 Common yarrow (Achillea millefolium, Zones 3–9)
The cheerful clusters of white blooms and delicate bright green foliage make yarrow a summertime beauty in the garden. It is easy to grow, prefers sun or partial shade, and always produces enough blooms that I cut some and bring them indoors. In the Southern Plains, it blooms from early to late summer and often into the early fall. It attracts pollinators such as bees and butterflies and serves as a larval host food for the beautiful American painted lady butterfly.
Karen Beaty is a horticulturalist at the Lady Bird Johnson Wildflower Center in Austin, Texas.