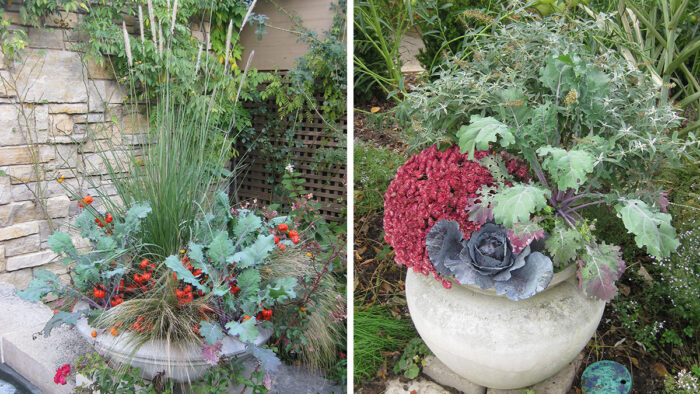 Right around the time that days shorten and the nights get cooler, it becomes clear that our containers may be getting a little tired after working so hard during the summer months. It's a great time to consider a seasonal refresh and explore their extended potential. In the Midwest, the growing season (not gardening season) tends to finish up after frost arrives. However, the ingredients in our containers can be augmented, replaced, and "gussied up" to extend interest in the autumn and even winter. Some gardeners are content with containers finishing up when the thermostat dips, but why not try to extend the show as long as possible and widen the window of interest your containers will provide?
| | |
| --- | --- |
| | |
In my area, our local garden centers and nurseries all start selling mums (Chrysanthemum and Dendranthema spp. and cvs., Zones 3–9), snapdragons (Antirrhinum majus cvs., Zones 9–11), pansies (Viola spp. and cvs., Zones 4–8), and other cold-tolerant flowers for our gardens and containers by late summer. While these plants are valid for a lengthier flower contribution, foliage plants provide unmatched added value in cool-season containers. Cabbages and kale (Brassica oleracea cvs., Zones 7–11) and other frost-tolerant greens will withstand some light frost (usually down to 20°F) and carry the display well beyond the dwindling flower contributions. Even colorful pumpkins, gourds, and other late-season produce can add a punch of extended color.
Perhaps your current containers already have elements that will continue to "go the distance," such as ornamental grasses. If so, you are ahead of the game and can simply remove the frost-sensitive plants in the fall to swap in cold-hardy options for additional color for the coming months. Here are some tips for transitioning and displaying your containers in autumn.
Tips for eye-catching fall pots
1. Rely on foliage as the ornamental attribute to last into the cooler autumn months.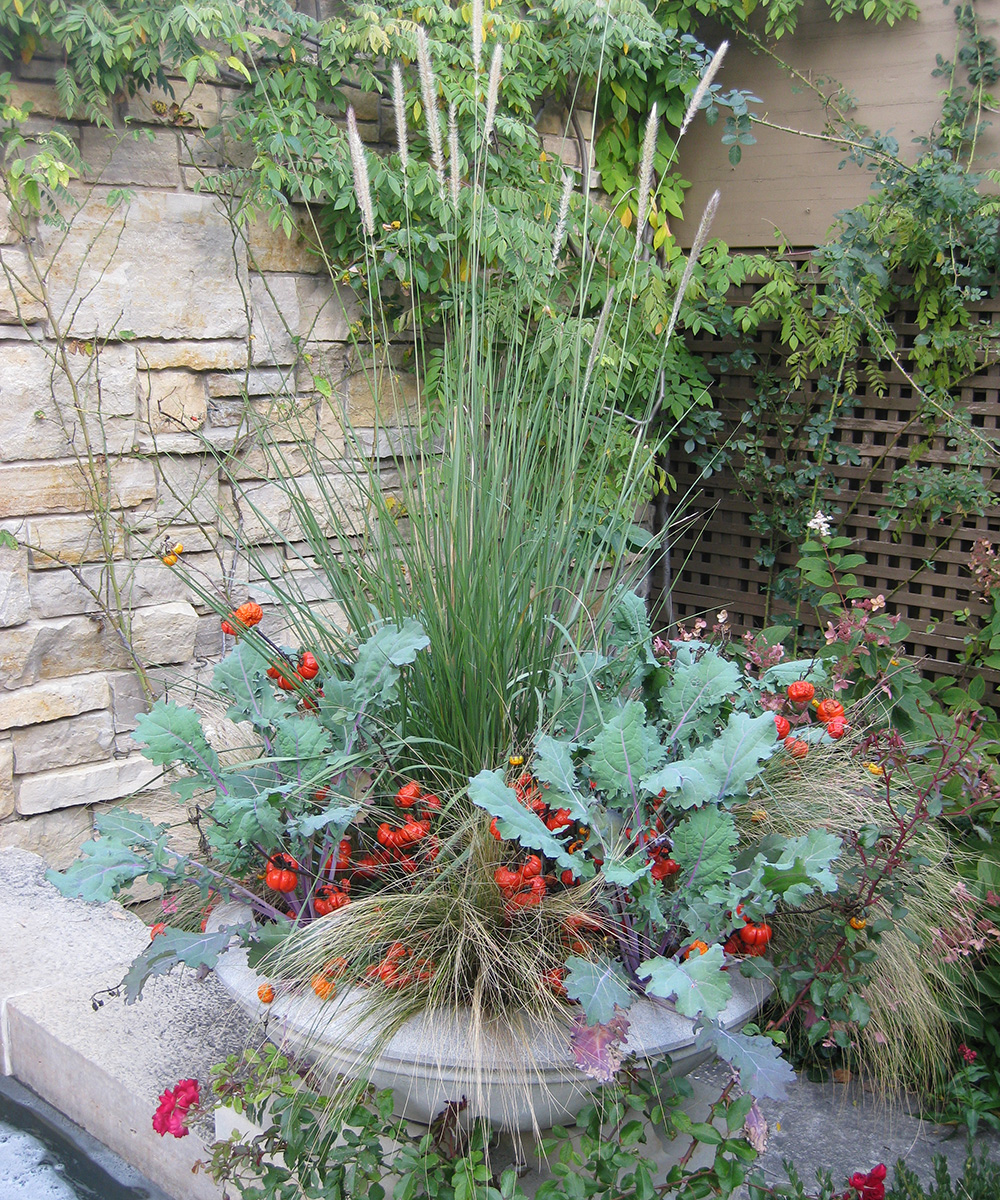 2. Plant containers with single elements, and then group pots together to form a "collective display."
3. Jam pack your pots. With cooler temperatures and very little active growth in autumn, you can jam appropriate plants close together and not worry about "elbow room" like you do in spring.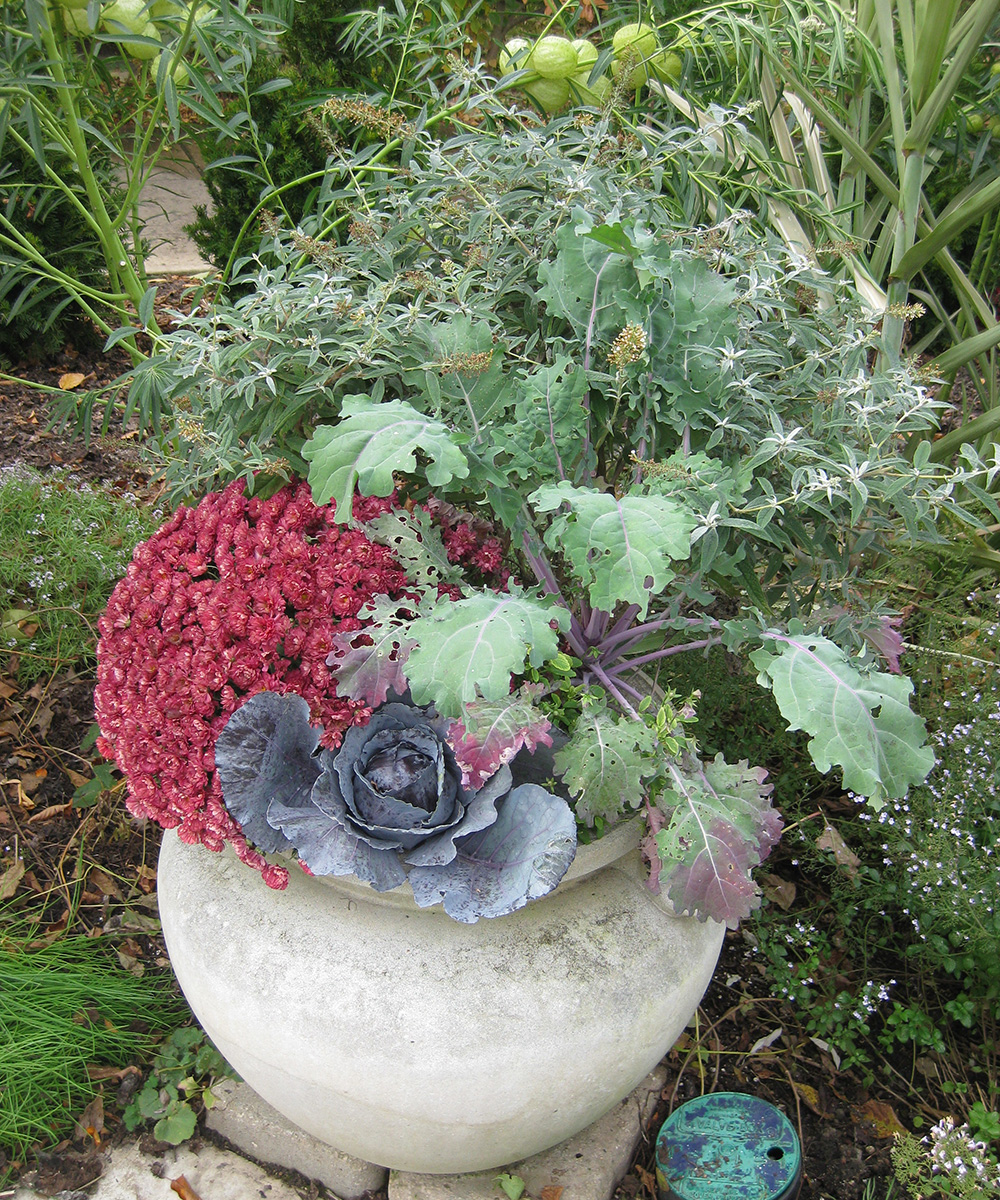 4. Don't forget about height, and include elements that will give your design vertical presence, such as grasses, small shrubs, colorful cut woodie stems, or even a large pumpkin.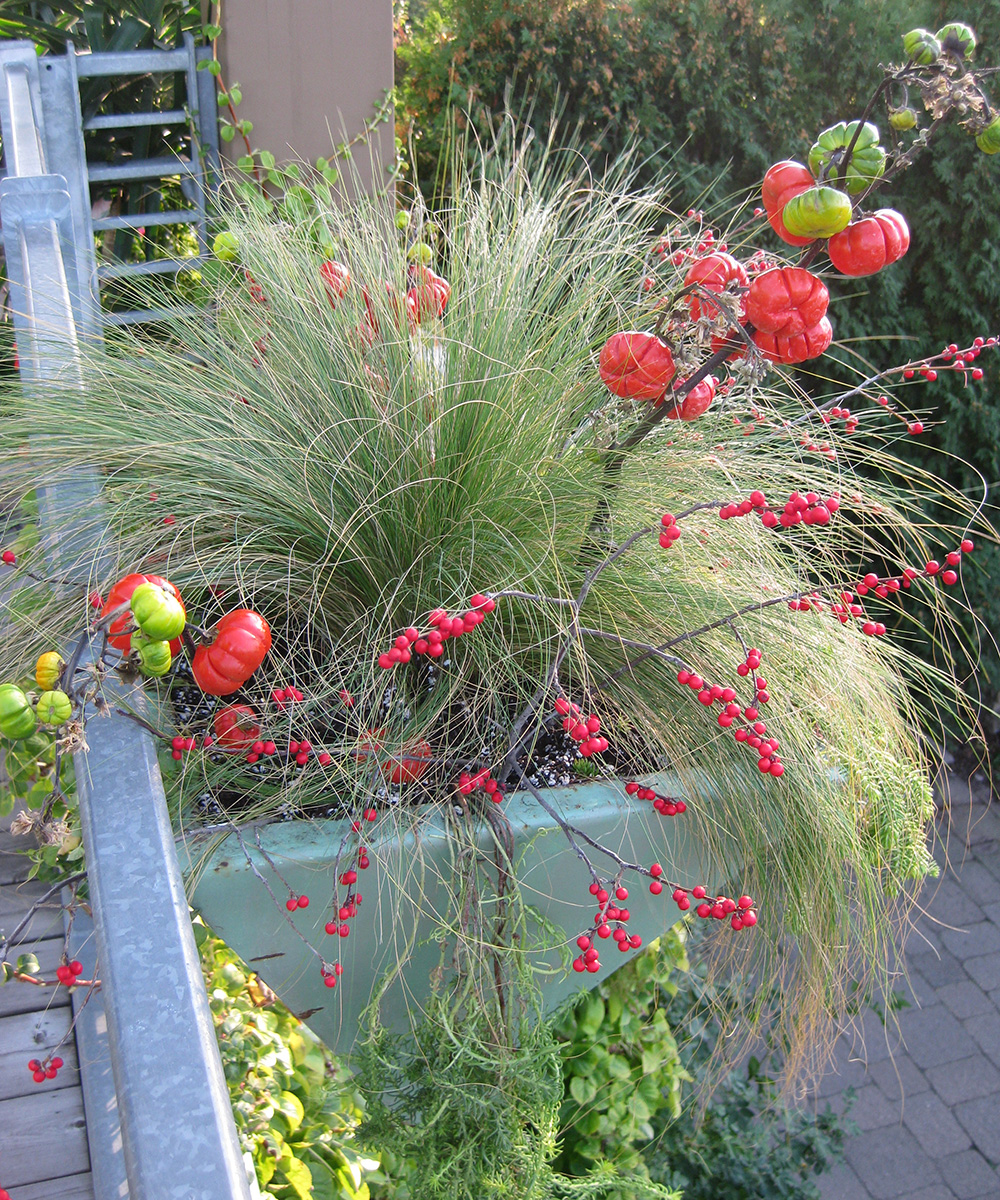 5. Display mini-pumpkins, gourds, or other colorful elements on their own, or give mums an additional visual boost by skirting the lower (less floriferous) portion of the stems with festive seasonal produce.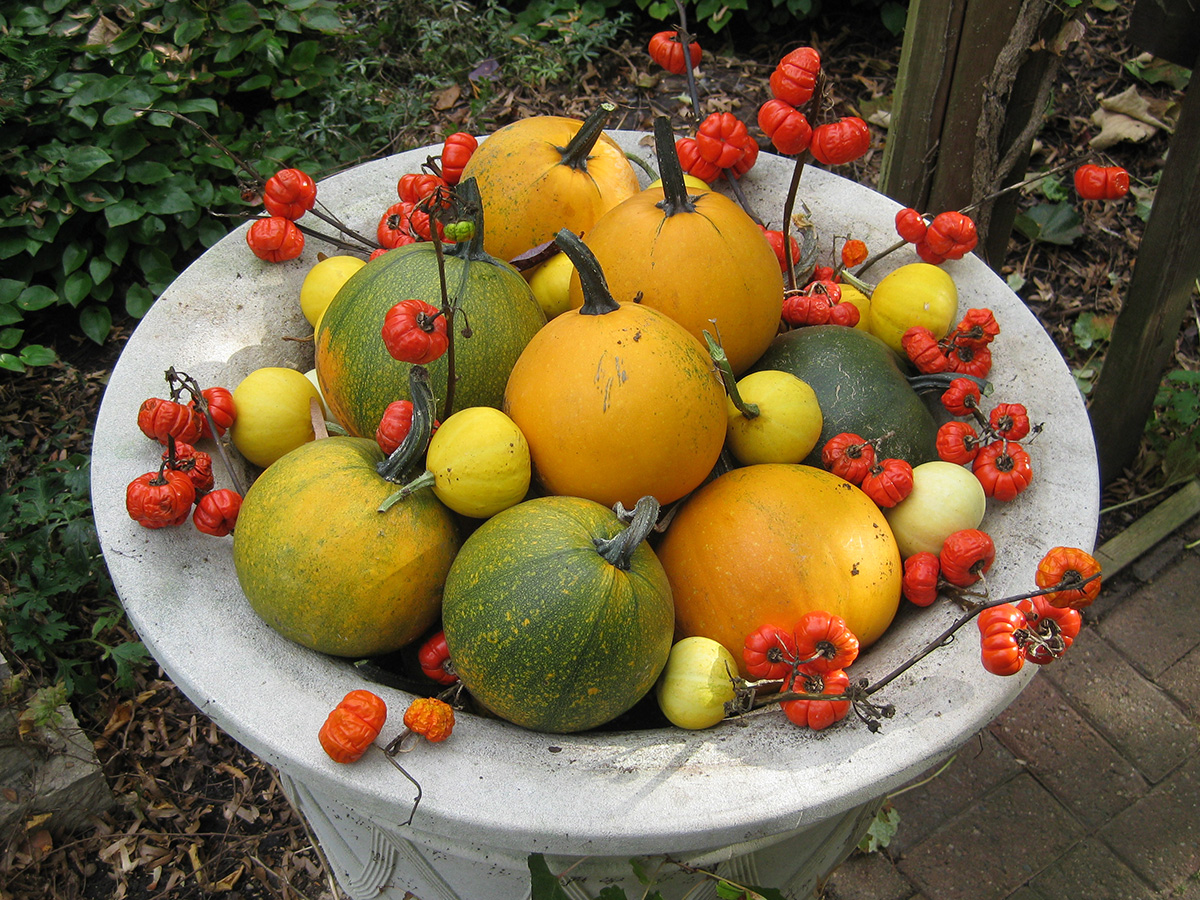 6. Try to convert containers by late summer/early fall to allow for some growth and preparation for extended color into the autumn season.
7. Plant hardy perennials or woody plants in autumn containers by late fall (or store in the garage or other cool spot that promotes dormancy) to prevent winter damage or death.
8. Consider temporary evening protection of blankets, row covers, or other coverings to mitigate frost damage and extend the show.
9. Extend the show even further by including cut stems, dried flowers, and other recycled garden elements.
10. Have fun and be creative. Some of the best displays come from outside-of-the-box ideas and experimentation!
—Mark Dwyer is the garden manager for the Edgerton Hospital Healing Garden in Edgerton, Wisconsin, and he operates Landscape Prescriptions by MD.
Photos: Mark Dwyer