I can't remember how many trowels I've owned/broken over the years. I have an unmatched ability to shorten the life of any gardening implement used for digging. In my defense, one of those many trowels met its fate by being run over by a car (it's a long story, don't ask). But several others broke from bad construction or a flawed design. And it seems that I am not alone in always buying the wrong tools. At Fine Gardening, we get many letters asking for advice on the best pruners or a handsaw that won't need sharpening after every use.
In order to enlighten our readers—and ourselves—we reached out to a gaggle of experts, from landscapers to designers to gardeners who have 50 years of experience, to find out what is in their toolsheds. The following is an array of implements that these gardening rock stars cannot live without—so maybe you shouldn't, either.

The only tool gardeners replace more often than gloves is the invaluable trowel. They bend, they break, the spade end separates from the wooden handle—it's the rare trowel that makes it past a few seasons. The Corona eGrip Trowel may just be the last tool of its kind that you have to buy. The cast aluminum spade is molded to the handle as one piece, so no bending or breaking will occur. The handle itself is covered in a cushioned rubber for better gripping and comfort, and its slight arch is designed to be better for your joints—truly a blessing during fall bulb planting.
"The ergonomic handle is so soft and it never bends, even when you seriously crank on it. It also has measurements engraved on it for planting bulbs."  —Stacie Crooks
Price: $8.52
Source: Corona Tools; coronatoolsusa.com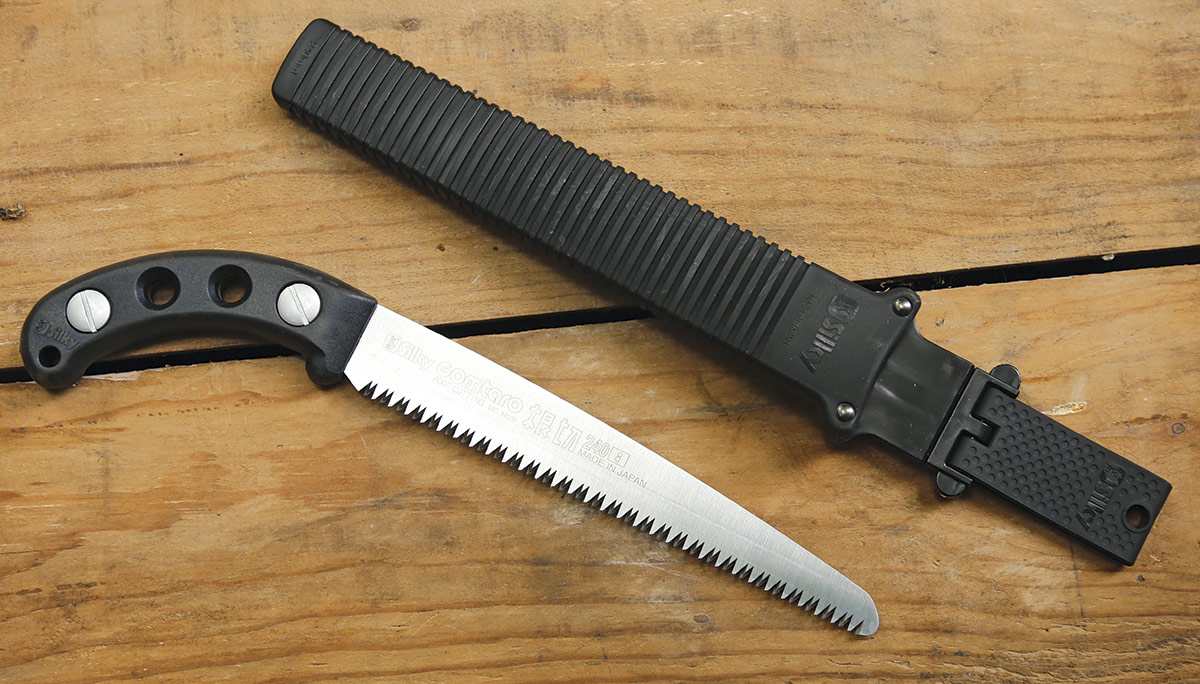 Employees at botanic gardens often have this amazing tool hanging from their belts (in a sheath, of course). The Silky Gomtaro 240 Root-Cutting handsaw has what the company describes as a "precision-ground, razor-sharp blade with 4 cutting angles that provide a fast, clean, and extremely smooth cutting action." We'd probably just say it's really freaking sharp. The cushioned rubber handle ensures that you won't accidently let this deadly tool slip out of your grip. The 91⁄2-inch blade is large enough to cut through fairly thick branches, too.
"The blade doesn't break like most stuff on the market, and it cuts roots as well as branches. When botanizing overseas, I don't leave home without it."
—Tony Avent
Price: $85.95
Source: Silky Saws; silkysaws.com
Even if you don't have a formal boxwood hedge, you need a trimmer. Fall clean-up goes twice as fast when you can use a power trimmer to cut back clumping perennials, as opposed to using pruners to painstakingly cut a handful at a time. The Black & Decker 40-Volt Cordless Hedge Trimmer is a great choice because you won't have to drag around a long extension cord or worry about filling/maintaining a gas engine. Be warned: The battery is sold separately with this model, but a charge lasts surprisingly long—6,000 square feet trimmed per charge.
"You wouldn't want to use this for pruning your 500-foot privacy hedge, but it's great for smaller jobs. It will make quick work of cutting back clumps of ornamental grasses or Siberian iris or of sculpting topiary, if that's your thing."
—Jason Reeves
Price: $61.78 (battery not included)
Source: Lowes; lowes.com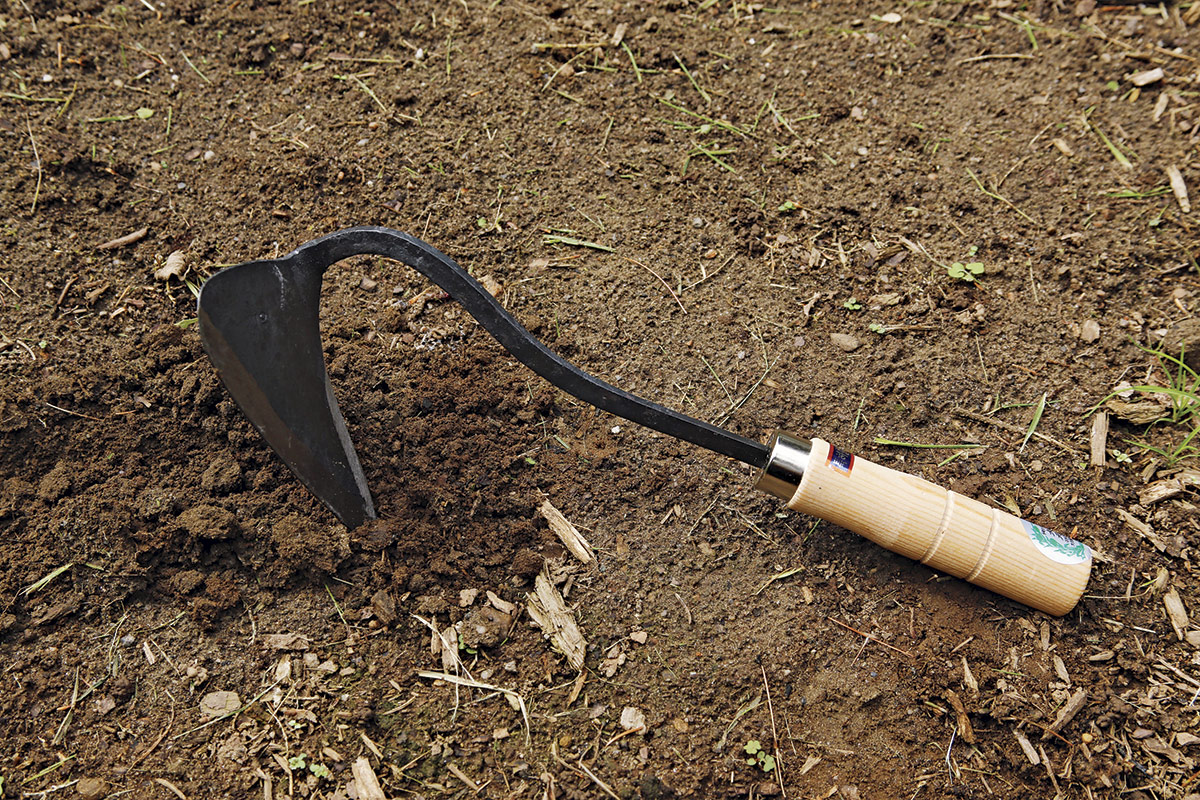 The Short-Handled Ho-Mi Digger was first developed in the Bronze Age in what is now Korea. It is hand forged from steel, making it super strong but extremely lightweight. The unique shape allows you to do a multitude of gardening tasks, from weeding to digging rows for planting seeds. Watch out when handling, though, because that blade is razor sharp.
"This is a tool that digs, plants, weeds, cuts, makes a row, backfills, and looks like a deadly ninja weapon."­ 
—Susan Calhoun
Price: $19.90
Source: Lee Valley Tools; leevalley.com

You don't need to be a farmer in Idaho to use or covet a potato fork. It's a useful tool when it comes to scratching compost into the first few inches of soil or raking through a bed to collect leaves and stones. Normally, potato forks have 3 or 4 tines that are set 1 to 2 inches apart. The Union Razor-Back Potato Refuse Hook has 4 wide-set tines made of durable steel, so they don't bend easily. The extra-long wooden handle (41⁄2 feet long) allows you to reach quite a distance into a bed without much trouble.
"Lighter than the typical garden rake, it's easier to work a potato fork quickly around objects and quickly flick stones and debris to the side. It's a pretty good back scratcher, too."
—Ed Gregan
Price: $41.99
Source: A.M. Leonard; amleo.com
---
Danielle Sherry is the senior editor who wishes she had put half of these tools on her wish-list to Santa.
From the article Top 20 Tools in February 2018 issue of Fine Gardening magazine.
Get our latest tips, how-to articles, and instructional videos sent to your inbox.