Kitchen Gardening
Prune Fruit Trees and Shrubs at the Right Time
You'll need to identify your fruit type before you can determine when to make those cuts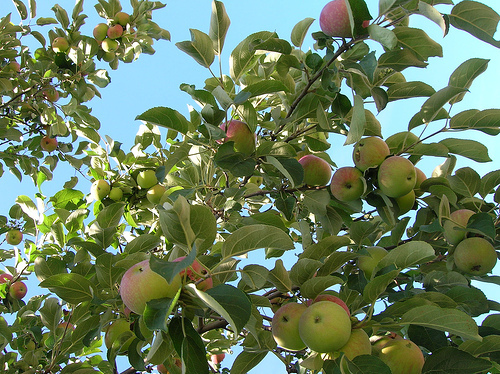 I still have a few leaves clinging to my apple tree branches, but the apricot tree is almost bare. The cold weather and dark days are a reminder that it's nearly time for the basic chore of pruning trees and shrubs on the suburban farm.
Generally speaking, the best time to prune trees and shrubs is while they're dormant
This would be during the season that the plant isn't actively growing (like it's asleep), and this generally means during the winter, but not always. There's nothing hard about basic pruning, and there's nothing scary about just cleaning up dead growth or cross-branches on a woody shrub. After all, you've been plenty capable of this type of pruning since kindergarten when you learned to control those stubby scissors.
Before you grab your pruners, identify your fruit
No, it's not always the act of pruning that can get tricky, but rather the timing and the type of pruning that needs to be done. Take raspberries, for instance. Do you have autumn-fruiting raspberries or summer-fruiting raspberries? Autumn-fruiting raspberries are a cinch to prune because they bear fruit on the canes that grew in this year. So while these raspberries are dormant, you simply cut all of the canes right to the ground.
If you have summer-fruiting raspberries, cut down only the canes that bore fruit during the current summer. The canes that grew in last year should be left if you'd like raspberries next summer. Raspberries may be pruned two to three times a year depending on the type. They're at least pruned once in the spring and once after harvesting. Notice that this isn't the same time that you'd prune apple trees.
So the lesson here is to know the plant that you'd like to prune and then do a little research to be certain that you're taking the clippers to it at the right time.
View Comments