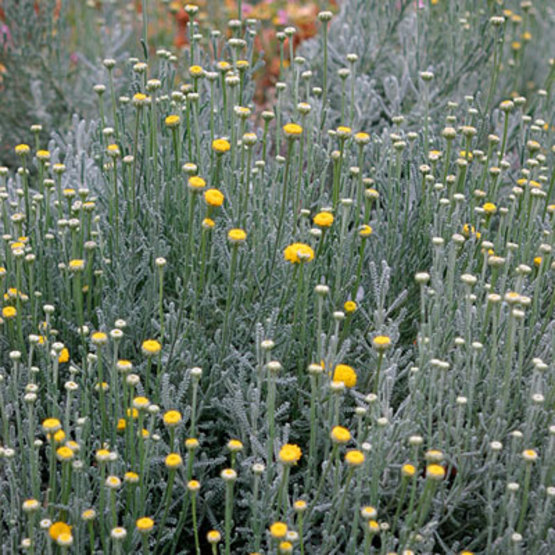 In the genus Santolina are evergreen shrubs in 18 species from the dry, rocky areas of the Mediterranean. Santolina is grown primarily for its attractive, aromatic foliage. Button-like flowers are tiny and are borne on long stems. Use in a border, a rock garden, as edging, or as a low hedge.
Noteworthy CharacteristicsEvergreen, aromatic foliage. Button-shaped flowers. Tolerates poor soils.
CarePoor to moderately fertile, well-drained soil in full sun. Prune in spring by cutting back flowered shoots to within an inch of previous year's growth.
PropagationSow seed in a cold frame, in containers, in spring or fall. Using bottom heat, root semi-ripe cuttings in late summer.
ProblemsInfrequent.