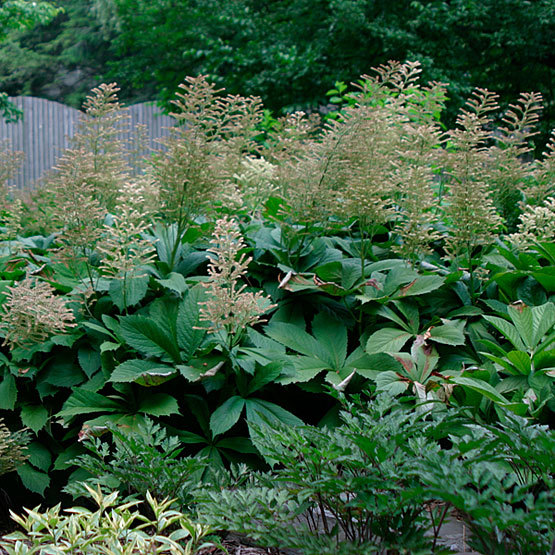 The stature of plants in the genus Rodgersia adds drama and definition to gardens in full sun and partial shade. The leaves are strongly textured and may be tinged bronze (some may exhibit autumn color also); they pair well with finely textured plants. The apetalous flowers are arranged in pyramidal panicles, and sit atop sturdy stems in shades of white or pink; these are followed by maroon or brown fruits. They are at home by water, in a woodland, or in other moist garden sites.
Noteworthy CharacteristicsThese stately, handsome plants exhibit distinctive, palmate or pinnate leaves and large, white or pink inflorescences to match. 
CareGrow in humus-rich, moist soil in partial shade to full sun.
PropagationDivide in early spring.  Sow seed in a cold frame in spring.
ProblemsSlugs