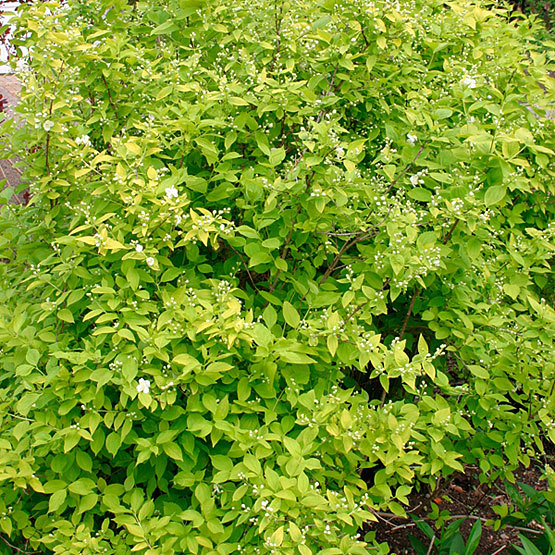 Plants in the genus Philadelphus are mainly deciduous shrubs from scrubby and rocky areas in Eastern Europe, the Himalayas, East Asia, and North and Central America. The 40 species and numerous cultivars are grown for their sweetly fragrant, usually white or creamy flowers that bloom in spring or summer. A single plant can perfume an entire garden. Flowers are generally cup- or bowl-shaped and may be single, semi-double, or double. Grow in a border, in a woodland garden, as screening, or as specimen plants.
Noteworthy CharacteristicsGenerally trouble-free. Profuse, fragrant flowers.
CareThese plants prefer full sun, but can take partial shade. They need well-drained soil of moderate fertility. Indoors, grow in full light or bright filtered light; water freely and fertilize monthly during the growing sesaon, but keep just moist in winter. Prune annually, after flowering, by cutting back flowered shoots to strong buds. On older plants, cut back one-third or one-fifth of old shoots to ground level.
PropagationTake hardwood cuttings in autumn or winter, or softwood cuttings in summer.
ProblemsRust, scale insects, gray mold, powdery mildew, and fungal spots are common.