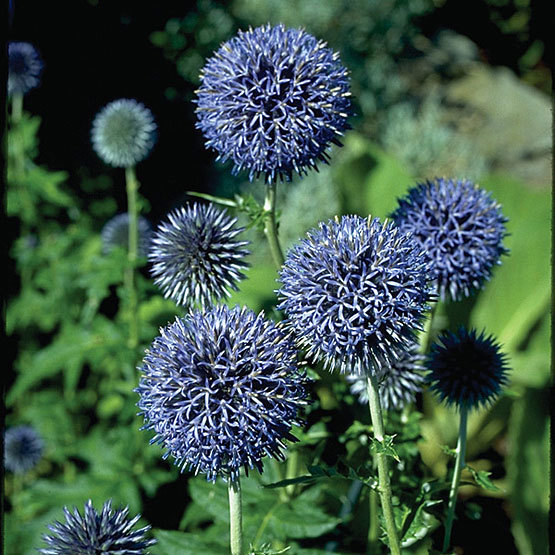 Globe thistles have spiny foliage that is often grayish-green and woolly. The plants do well in a wide range of garden sites, from a wild garden to a cottage garden. The flowers are suitable for fresh cutting or drying. 
Noteworthy CharacteristicsThe genus is grown for its unique spherical flowerheads in shades of blue, white, or green. The terminal flowers add charm of form and texture in a mixed border.
CarePrefers poor, well-drained soil in full sun, but will tolerate a range of soils and partial shade. Deadhead to prevent self-sowing.
PropagationSow seed in mid-spring; divide in fall or spring.
ProblemsAphids.