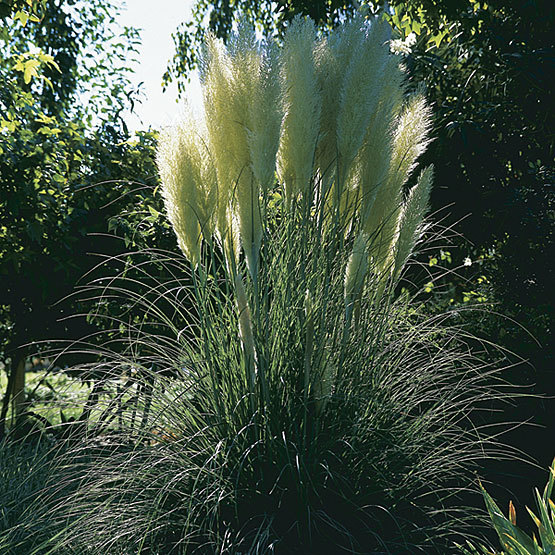 In the genus Cortaderia are a couple of dozen species of grasses from New Zealand, New Guinea, and South America. They are often found near water. Their rough-edged foliage forms dense clumps of narrow blades. Flowers rise from the clumps in silver, gold, or pale pink plumes. Grow these grasses as specimens, at waterside, as screening, or in a border, giving them plenty of space.
Noteworthy CharacteristicsDense tufts of sharp-edged foliage and plumes of flowers. Good cut or dried flowers.
CareGive plants plenty of room and full sun. Prefer fertile, well-drained soil. Cut back and groom plants before new growth begins each year, being careful of the sharp leaf edges.
PropagationIn spring, divide clumps or start seed indoors at 55° to 64°F.
ProblemsGenerally easy to grow, but leaf spots are common problems.