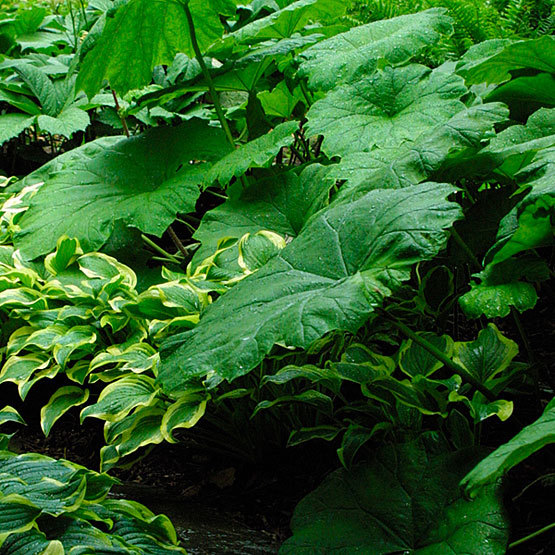 One species makes up this genus, but it is magnificent. Astilboides tabularis  creates exceptional drama and contrasts well with finely-textured foliage. The magnificent leaves have ruffled edges and prominent veins, and form a central, concave depression at the point of stem attachment. The leaves mature to 3 feet wide, and splay outward, forming what looks like an enormous foliage bouquet. Small panicles of creamy white flowers appear on 5-foot-tall stems. It is often known as Rodgersia tabularis .
Noteworthy CharacteristicsThis unique species bears large, rounded leaves that resemble lily pads and seem to defy gravity.
CareGrow in cool, moist soil in partial shade.
PropagationDivide in spring as foliage emerges. Sow seed in autumn.
ProblemsSlugs on flower buds.