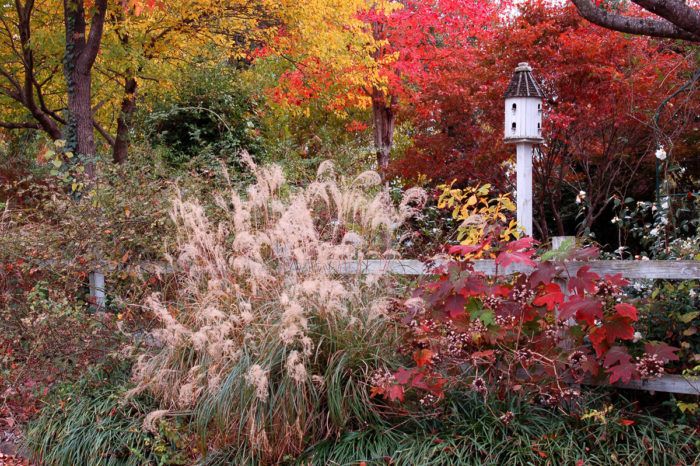 Fall is often a favorite time of year for gardeners. Winter is dreary. Spring is frenetic, filled with garden chores. Summer is hot, and we're constantly worried about if we are getting enough—or too much—rain. But fall is perfect. The weather cools off, the garden is in its final, bittersweet peak of beauty, and many of us finally have the time to slow down and enjoy it.
We decided to go through some past Garden Photo of the Day (GPOD) submissions and pick out a few favorites that highlight the beauty of the autumn season. Of course, tree leaves turning flaming colors will always be the stars of fall, but these posts also highlight fall-blooming flowers and the beauty of ornamental grasses and perennials at the end of the season.
One of the great things about these posts is that they are full of ideas worth stealing. If your garden needs a little pizzazz at the end of the year, it may be worth trying to recreate some of the captivating plant combinations from these posts in your own yard.