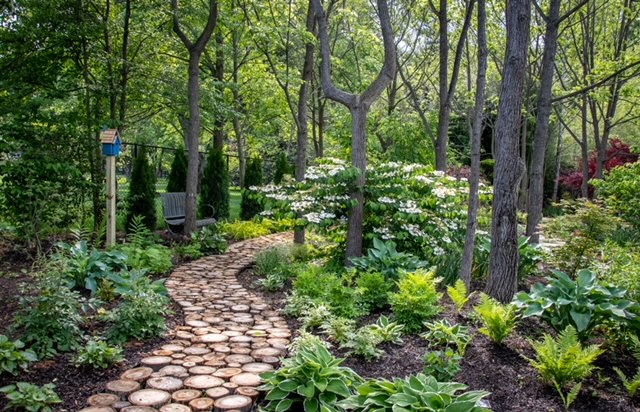 We visited Yvonne's new Virginia garden (Yvonne's New Garden in Virginia) on the GPOD before, and today she's sharing more.
I'm sending two sets of pictures—one for the woodland walk and the second for the Japanese-inspired garden. I'm especially proud of these sections, as I designed and planted them myself (with the exception of the trees and largest shrubs). The "woodland" when we moved in five years ago consisted of several black walnut trees, two native black cherries, two native persimmons, tons of invasive bamboo, poison ivy, bramble, weeds, and wild onions. We cleared out most of the nontree scrub and planted seven new trees.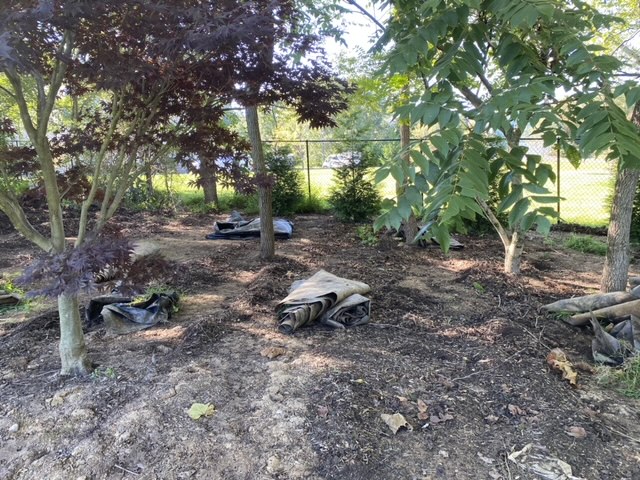 In this "before" picture, you can see the landscape tarp we put down for 18 months afterward to try and suppress the wild onions. We then planted more understory trees, and over the next three years planted several shrubs and perennials. I've put in quite a few ground covers to outgrow the weeds and remaining wild onions.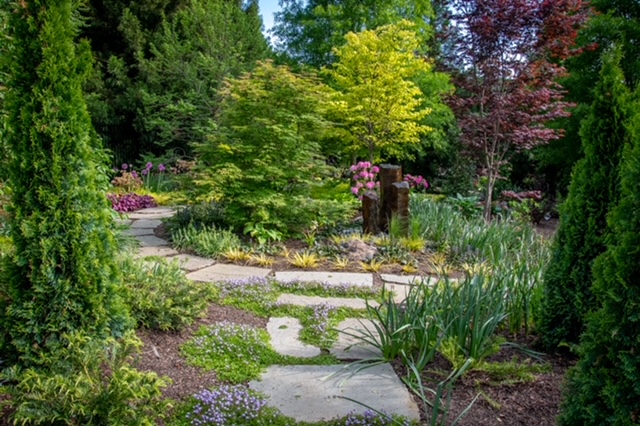 Stone and wood slice walkways provide an easy path through the woodland. Evergreen conifers and shrubs provide structure and boundary hedging.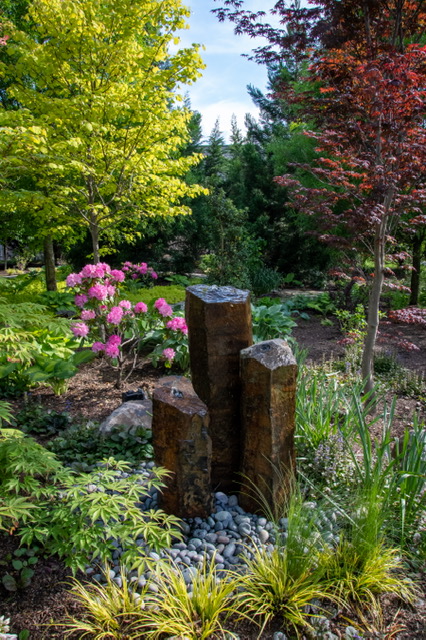 I focus on interesting color and variegation in foliage.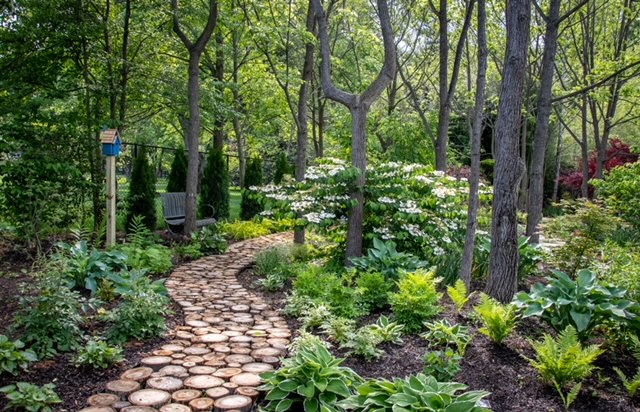 Sliced logs make a beautiful pathway though the woods.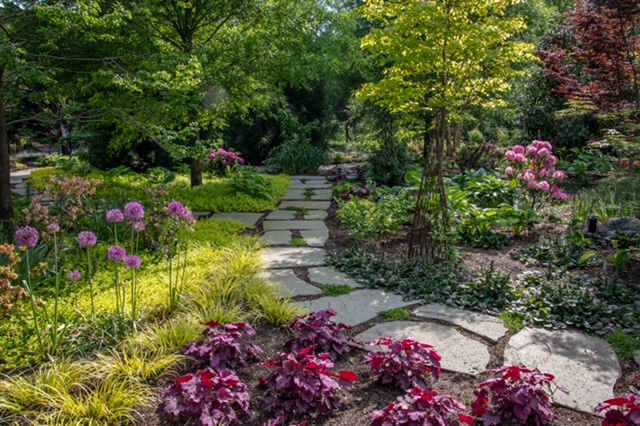 Until the shade trees mature, it continues to be sunny in some parts of the woodland, allowing plants more typically associated with full-sun locations to thrive.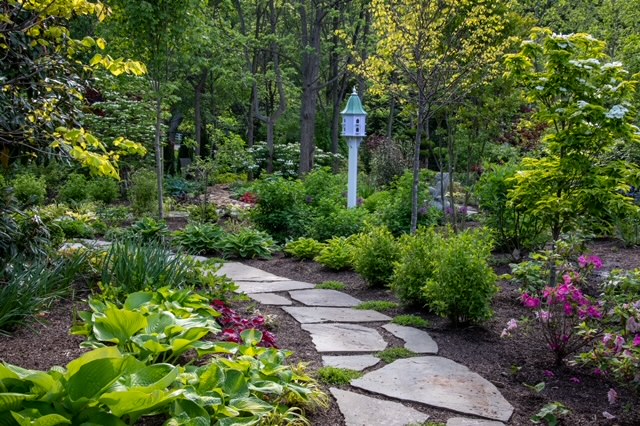 The woodland garden is beginning to fill in and look beautiful.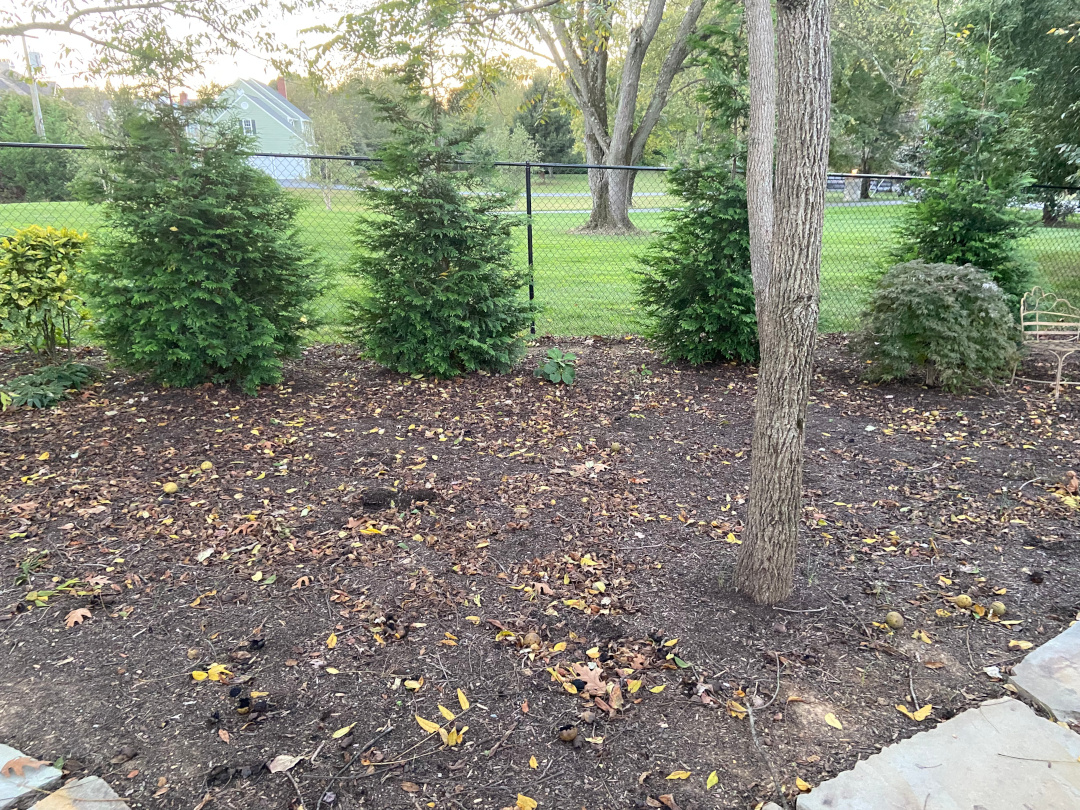 A "before" picture of the Japanese-inspired garden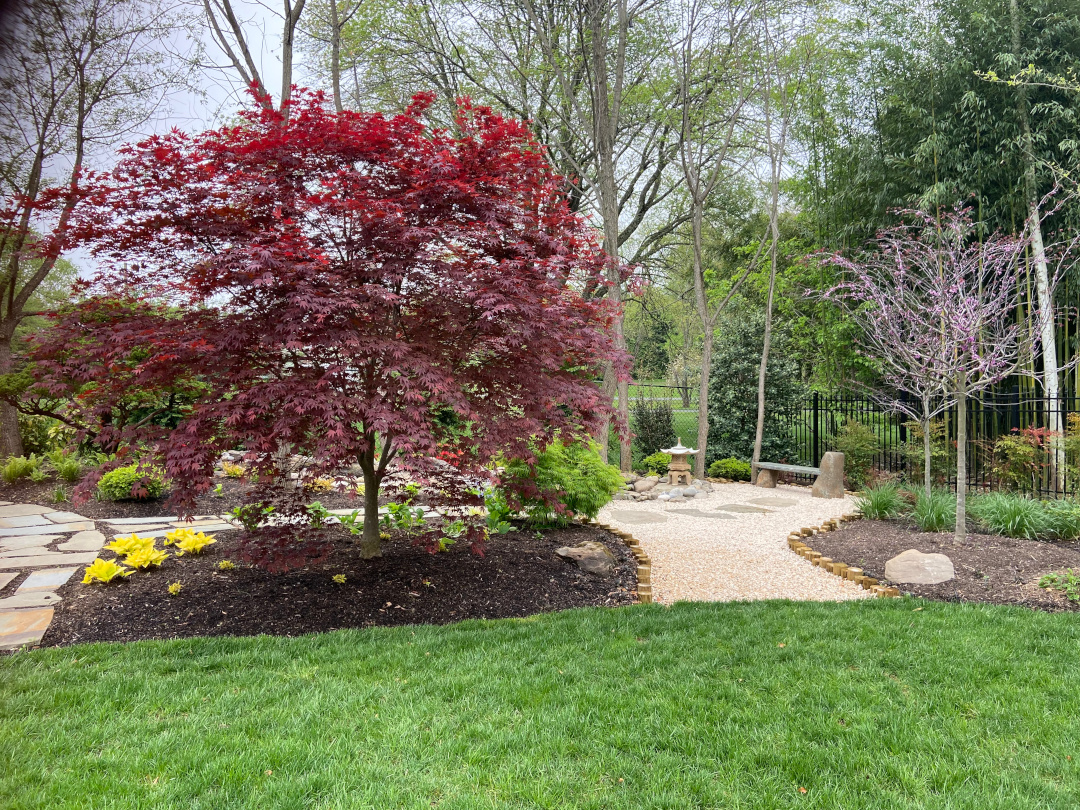 Many of the plants in the Japanese-inspired garden are from Asia, as is, of course, this Japanese maple (Acer palmatum, Zones 5–9).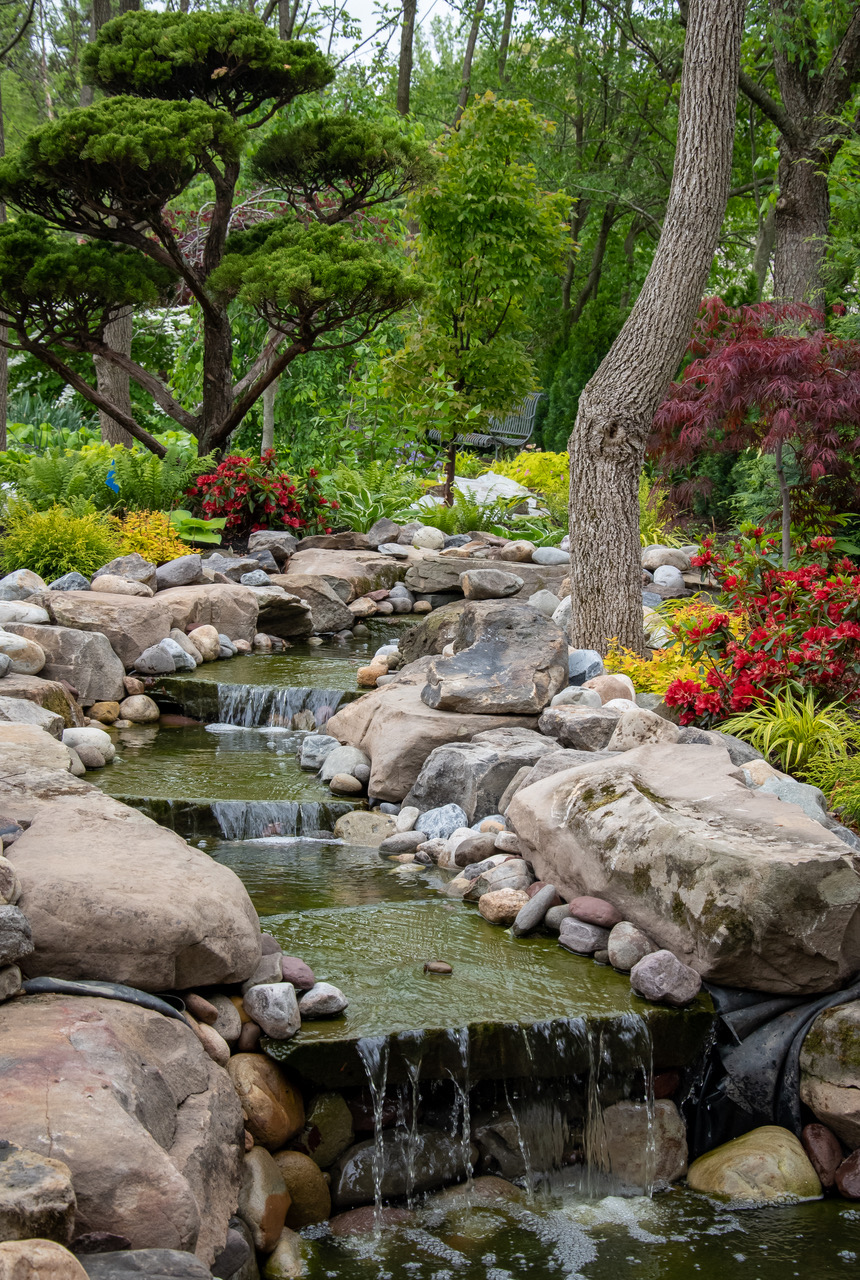 A small waterfall winds through the black walnut trees.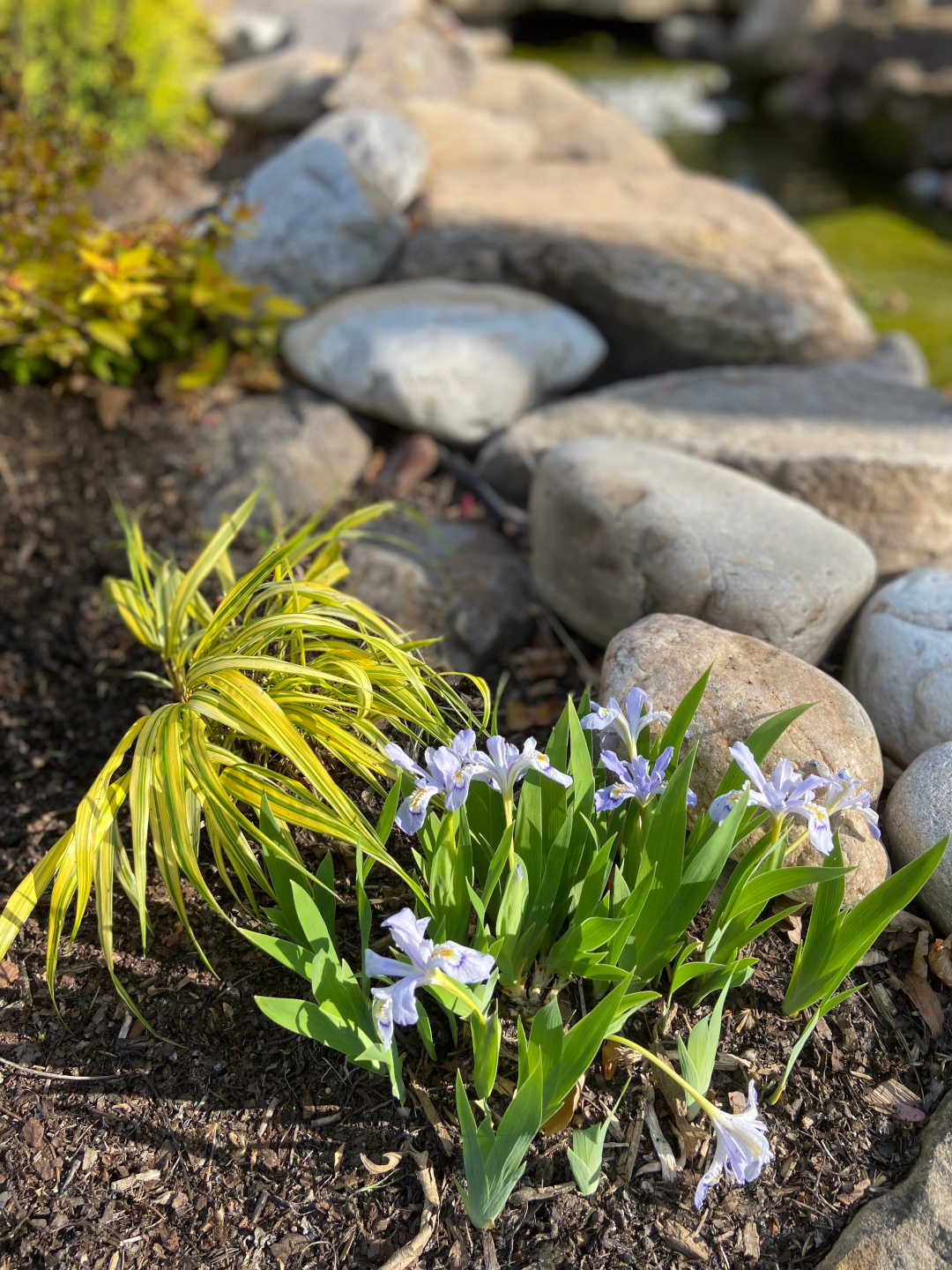 Iris cristata (Zones 3–9), a native species, grows with variegated Japanese forest grass (Hakonechloa macra, Zones 5–9).
If you want to see more from Yvonne's beautiful garden, check out her instagram: @rosemama20
Have a garden you'd like to share?
Have photos to share? We'd love to see your garden, a particular collection of plants you love, or a wonderful garden you had the chance to visit!
To submit, send 5-10 photos to [email protected] along with some information about the plants in the pictures and where you took the photos. We'd love to hear where you are located, how long you've been gardening, successes you are proud of, failures you learned from, hopes for the future, favorite plants, or funny stories from your garden.
Have a mobile phone? Tag your photos on Facebook, Instagram or Twitter with #FineGardening!
Do you receive the GPOD by email yet? Sign up here.