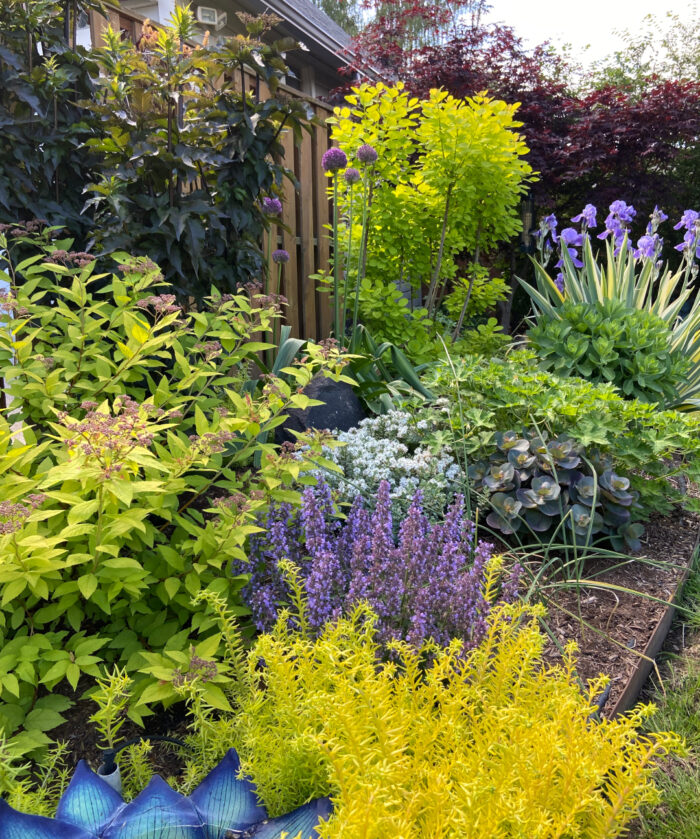 I'm Lizzi, and I live in Walla Walla, Washington. We moved here 2½ years ago from Portland, Oregon, where I had been gardening for 20 years. While my planting zone didn't change too much, from 8b to 7a, it's enough colder and drier here that many of my favorites wouldn't make it. I made lots of mistakes in my first garden, and while it was lush, it was chaotic. This time around I was going to plan better, focusing on a limited palette of drought-tolerant plants, foliage over flowers, but still enough flowers to attract pollinators. The backyard was pretty much a blank slate, with the exception of mature cedars in the back corner and a couple crabapples and a maple along the back fence. Our first summer we removed quite a bit of the yard to expand the garden beds and planted two trees—a quince and a weeping white pine—but that was about it. I wanted to learn what thrived here by paying attention to other people's gardens on my morning runs. Last spring I implemented the plan I had imagined over the winter, and over the course of the summer I saw what worked and what didn't. (Only one thing didn't survive the heat dome!). This year I did some rearranging, added a few more plants, and am enjoying the early season show. I can't wait to see it in the height of summer.
Early summer beauty in the backyard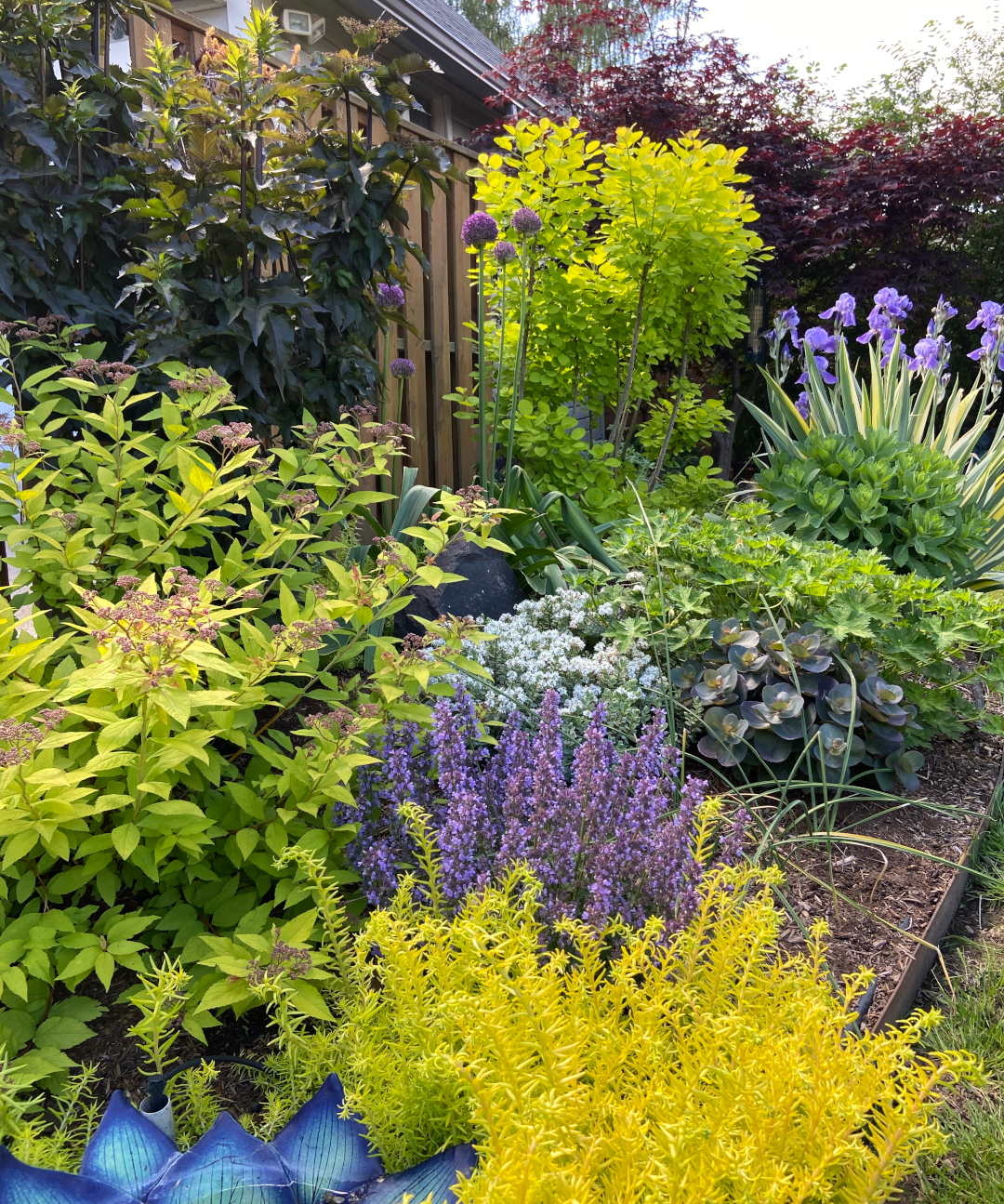 Bright foliage brings a huge amount of color to this space in the backyard.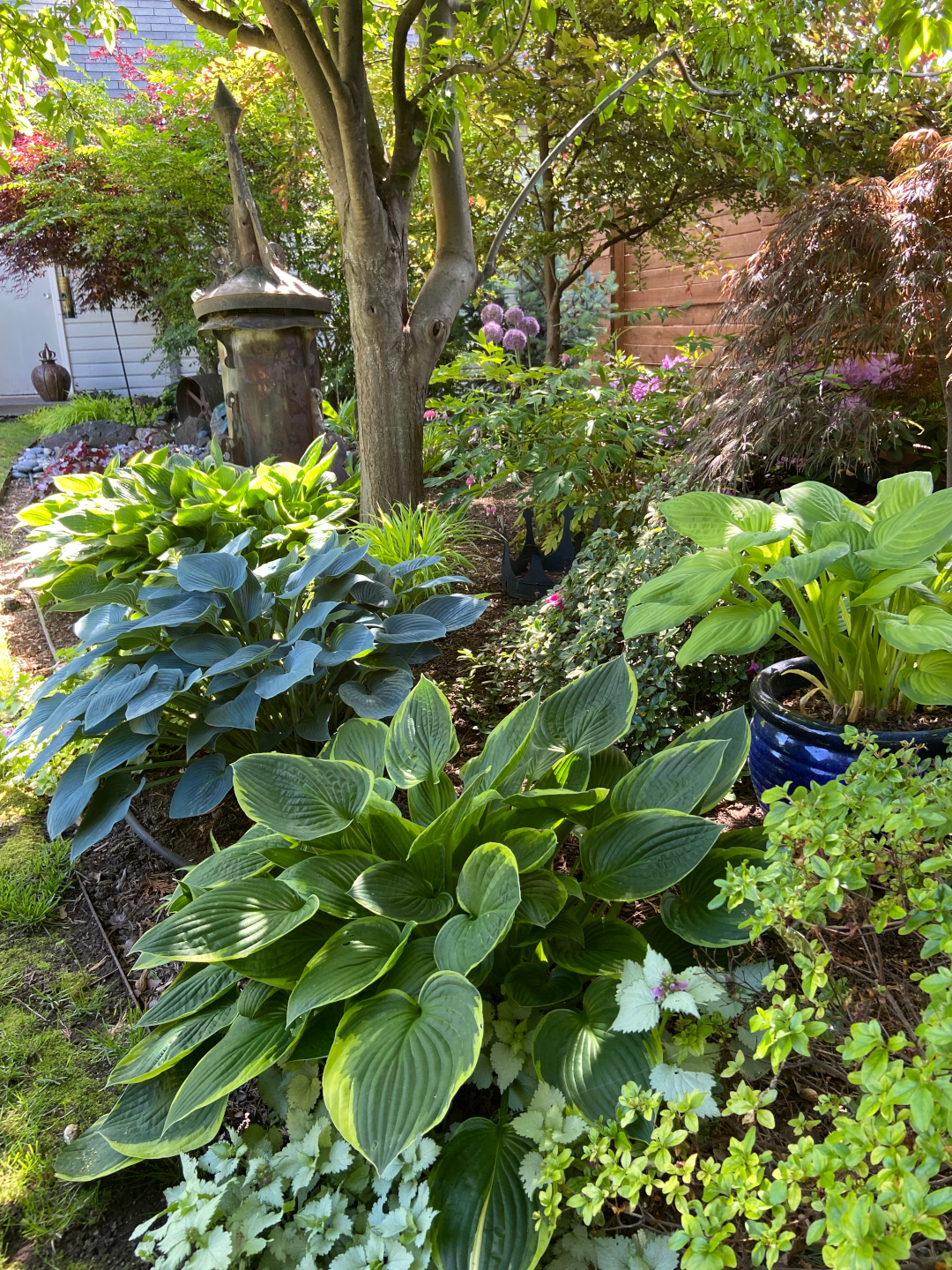 The shade garden, with beautiful hostas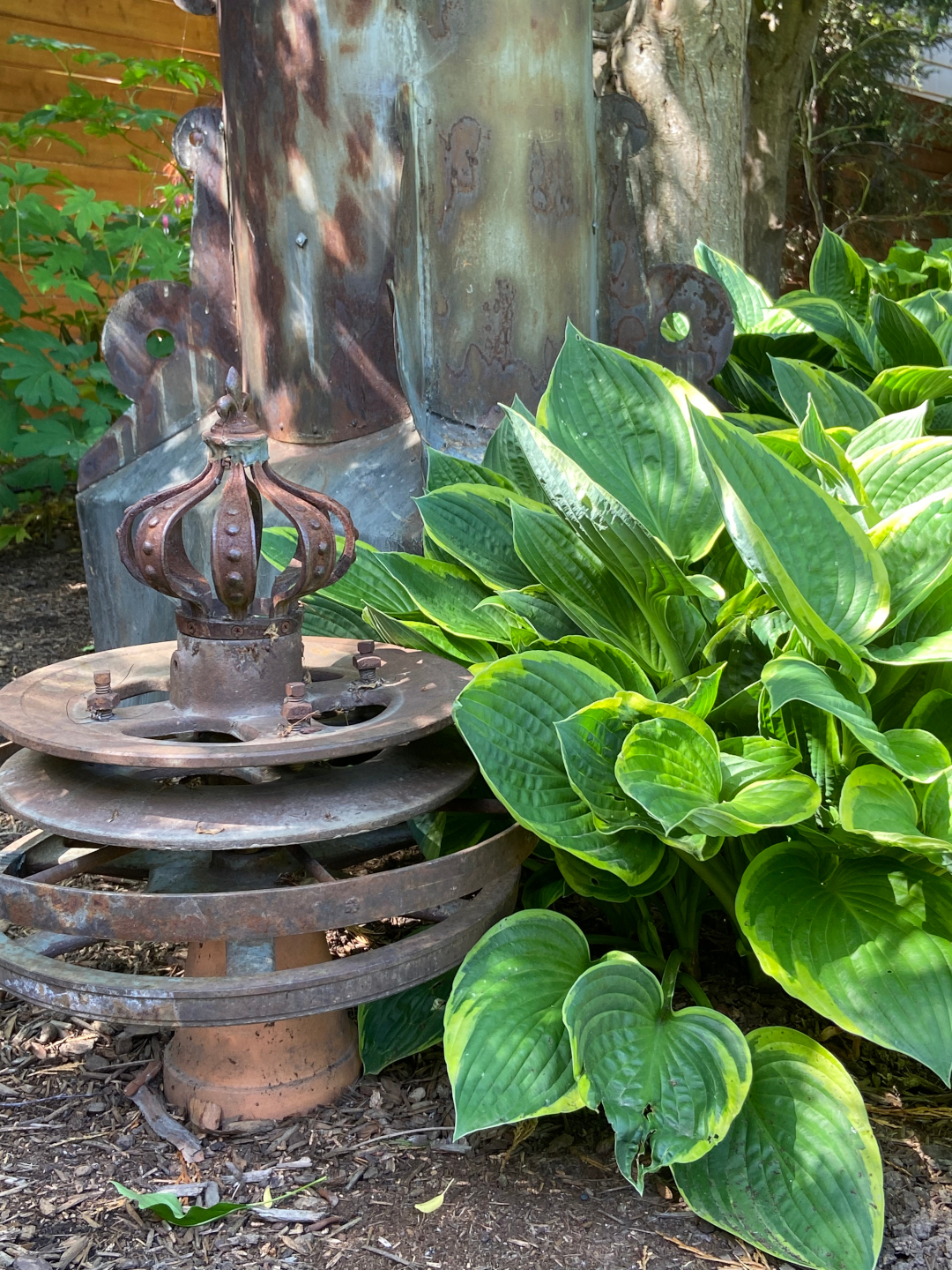 Sculptural metal accents look perfect with the hosta next to them.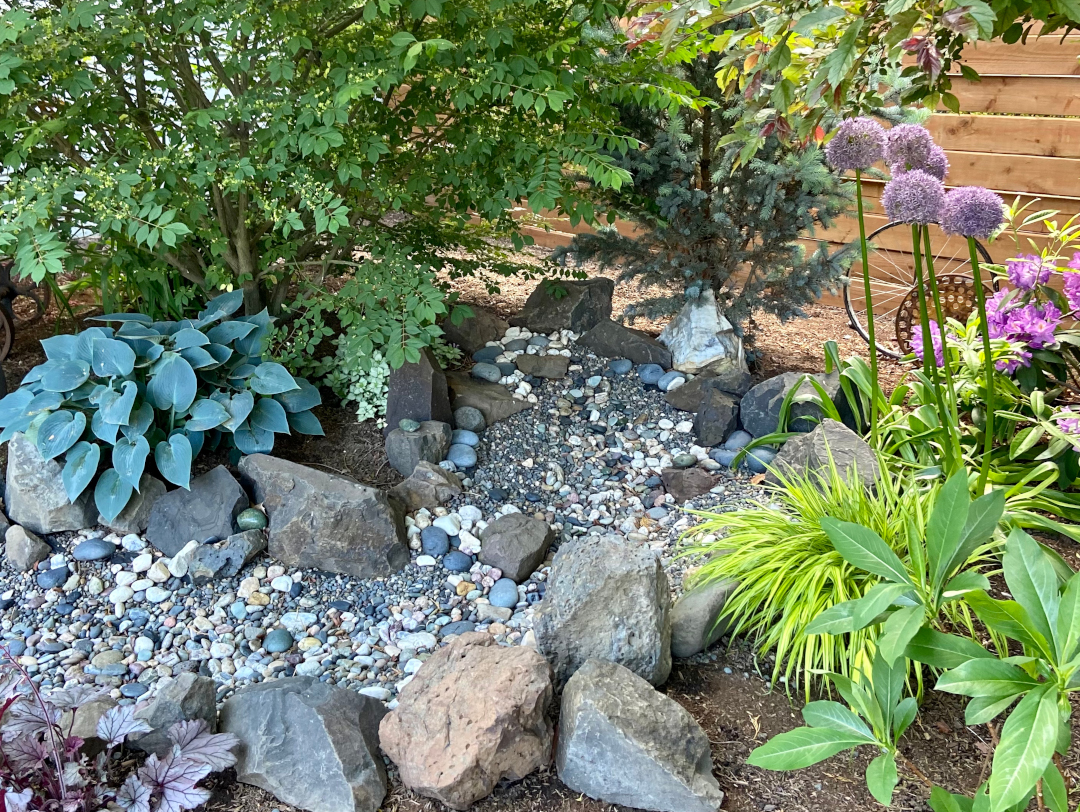 Beautiful rockwork complements the plants in the shade garden.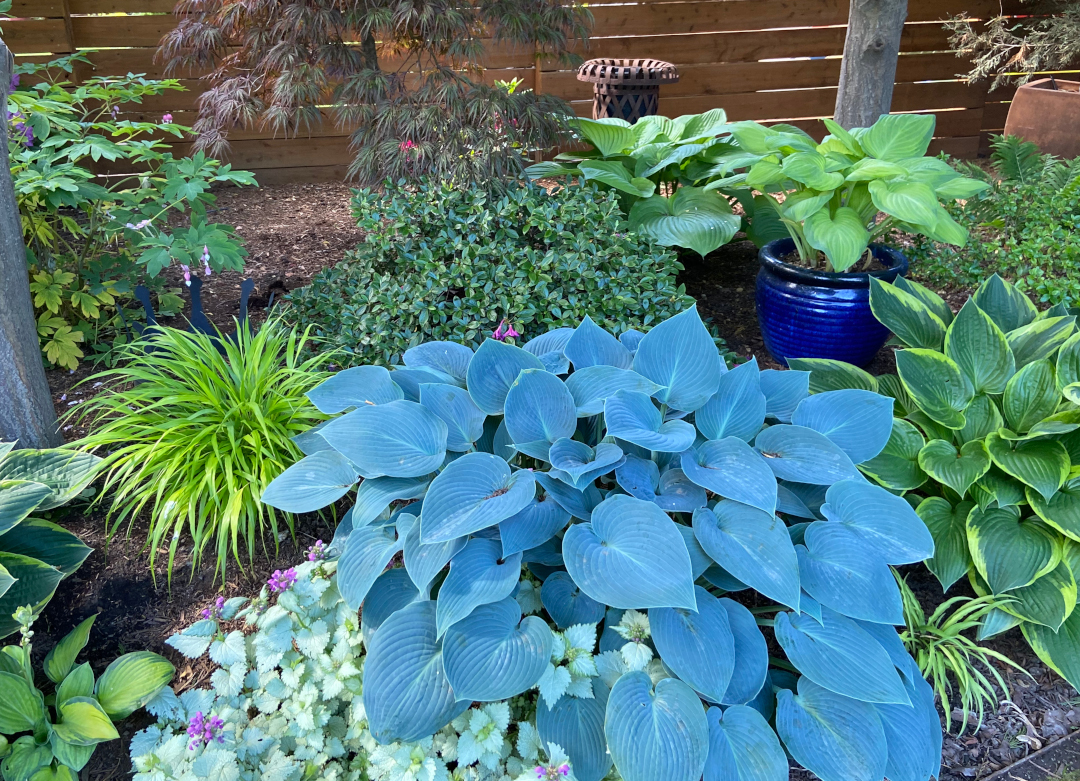 An intensely blue hosta takes center stage. Behind it, a blue glazed pot adds color to the design and gives height to the hosta growing in it.
Have a garden you'd like to share?
Have photos to share? We'd love to see your garden, a particular collection of plants you love, or a wonderful garden you had the chance to visit!
To submit, send 5-10 photos to [email protected] along with some information about the plants in the pictures and where you took the photos. We'd love to hear where you are located, how long you've been gardening, successes you are proud of, failures you learned from, hopes for the future, favorite plants, or funny stories from your garden.
Have a mobile phone? Tag your photos on Facebook, Instagram or Twitter with #FineGardening!
Do you receive the GPOD by email yet? Sign up here.