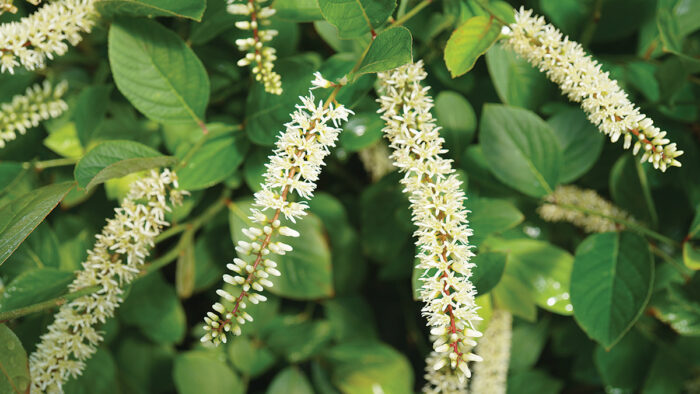 In Paul Westervelt's article on perennial upgrades, he explains the benefit of stepping out of your comfort zone and trying new versions of tried-and-true plants:
"After whiffing a few times, consumers and pros alike may be tempted simply to stick to time-tested varieties. But some of those varieties aren't what they once were. In other cases, they've been upgraded in meaningful ways that improve the gardening experience—better habit, longer bloom time, enhanced disease resistance. Before you swear off new plants forever, consider these classic upgrades."
To help you find plants that won't make you say, "Ugh, I should have just stuck with the original," we asked regional experts to pick four improved versions of fan-favorite plants. All of these plants have at least one of the characteristics that Paul lists above—better habit, longer bloom time, enhanced disease resistance—and sometimes all three. Find improved plants for the Northeast below, and for even more improved classics, check out Paul's article 8 Better Perennial Plants to Grow Over the Classic Varieties.
---
1. 'Kopper Kettle' Itoh Peony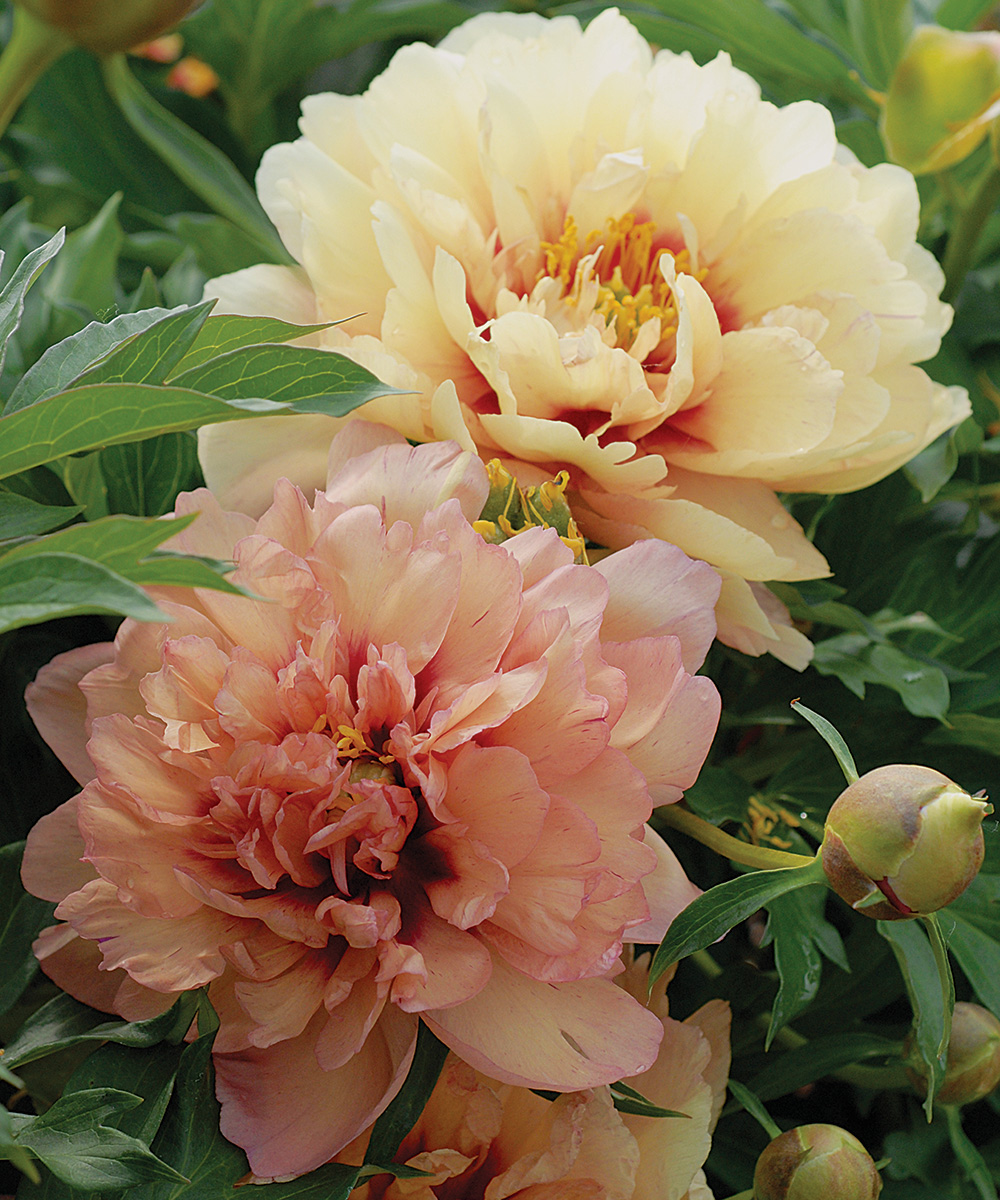 Name: Paeonia 'Kopper Kettle'
Zones: 4–9
Size: 3 feet tall and wide
Conditions: Full sun to partial shade; rich, well-drained soil
Native range: Intersectional hybrid
It seems like too much to wish for a peony that doesn't need a hoop to prevent its oversize blooms from face-planting. However, that's exactly what intersectional— otherwise known as Itoh—peonies deliver, along with even bigger flowers and disease-resistant foliage that turns red in fall. From the tree peony (P. lutea) side of the cross come sturdy stems, which support moon-size blooms in an unusual-for-peonies palette of colors. 'Kopper Kettle' has petal-packed buds opening into a watercolor wash of coppery pink with red that fades to a buttery peach. At the center are golden pollen-heavy anthers. In fall, follow the easy care of an herbaceous peony (P. lactiflora) by cutting dead stems down to a few inches.
2. Phenomenal® lavender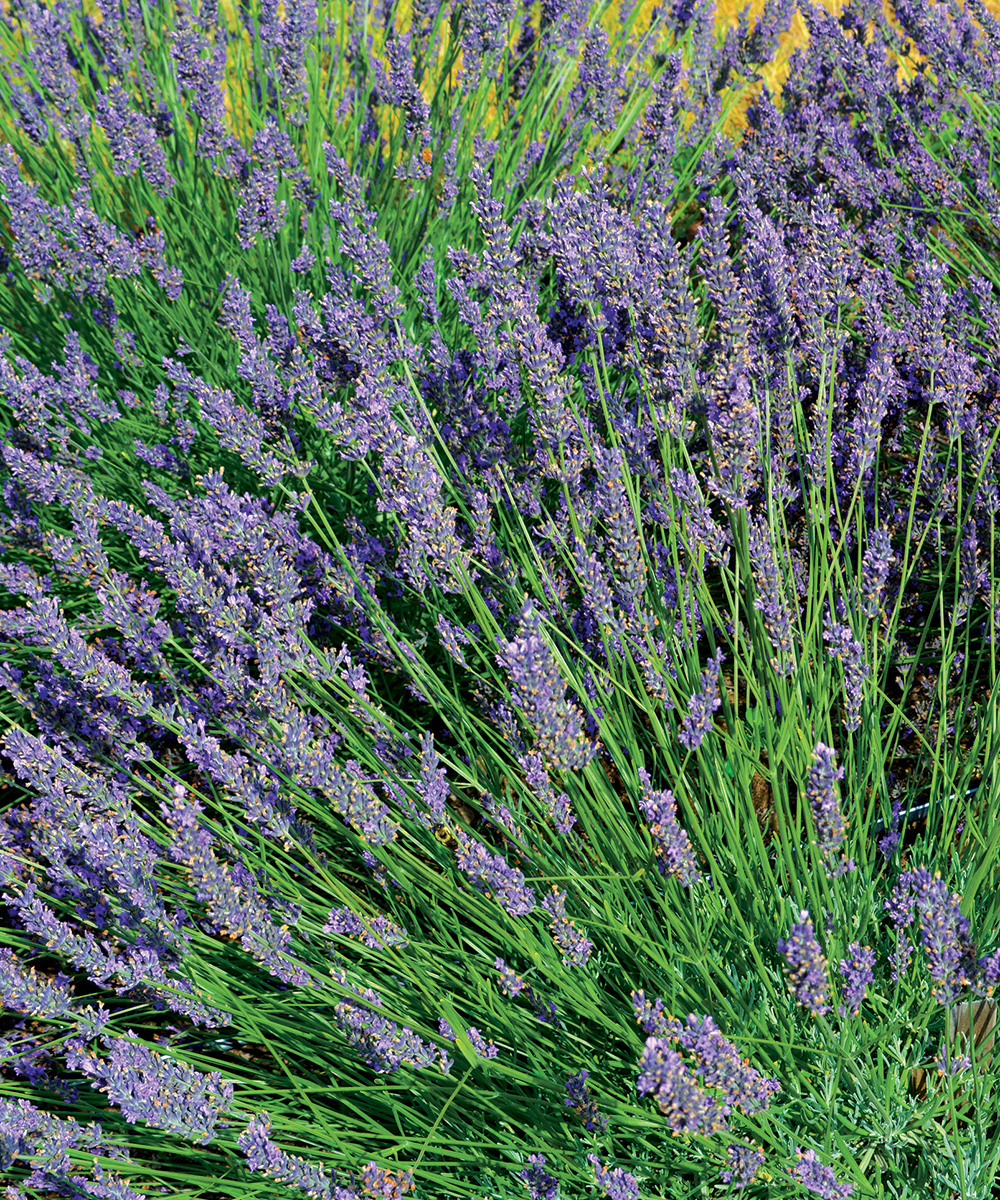 Name: Lavandula × intermedia 'Niko'
Zones: 4–9
Size: 2 to 2½ feet tall and 3 to 4 feet wide
Conditions: Full sun; average, dry to medium, well-drained soil
Native range: Hybrid
Lavender doesn't ask for much. Most species produce gratifying quantities of perfumed and bee-studded wands when grown in any old patch of sharply drained soil under full sun. I have that. What my garden lacks, however, is the preferred temperate climate of many lavenders. By crossing L. angustifolia with L. latifolia—marrying hardiness to long-stemmed, large flower spikes—breeders brought the fields of Provence to us cold-winter gardeners. Phenomenal® has a well-branched framework, growing quickly into a rotund mound that shows superior resistance to winter dieback as well as to fungal infections brought on by our hot, humid summers.
3. Scentlandia® Virginia sweetspire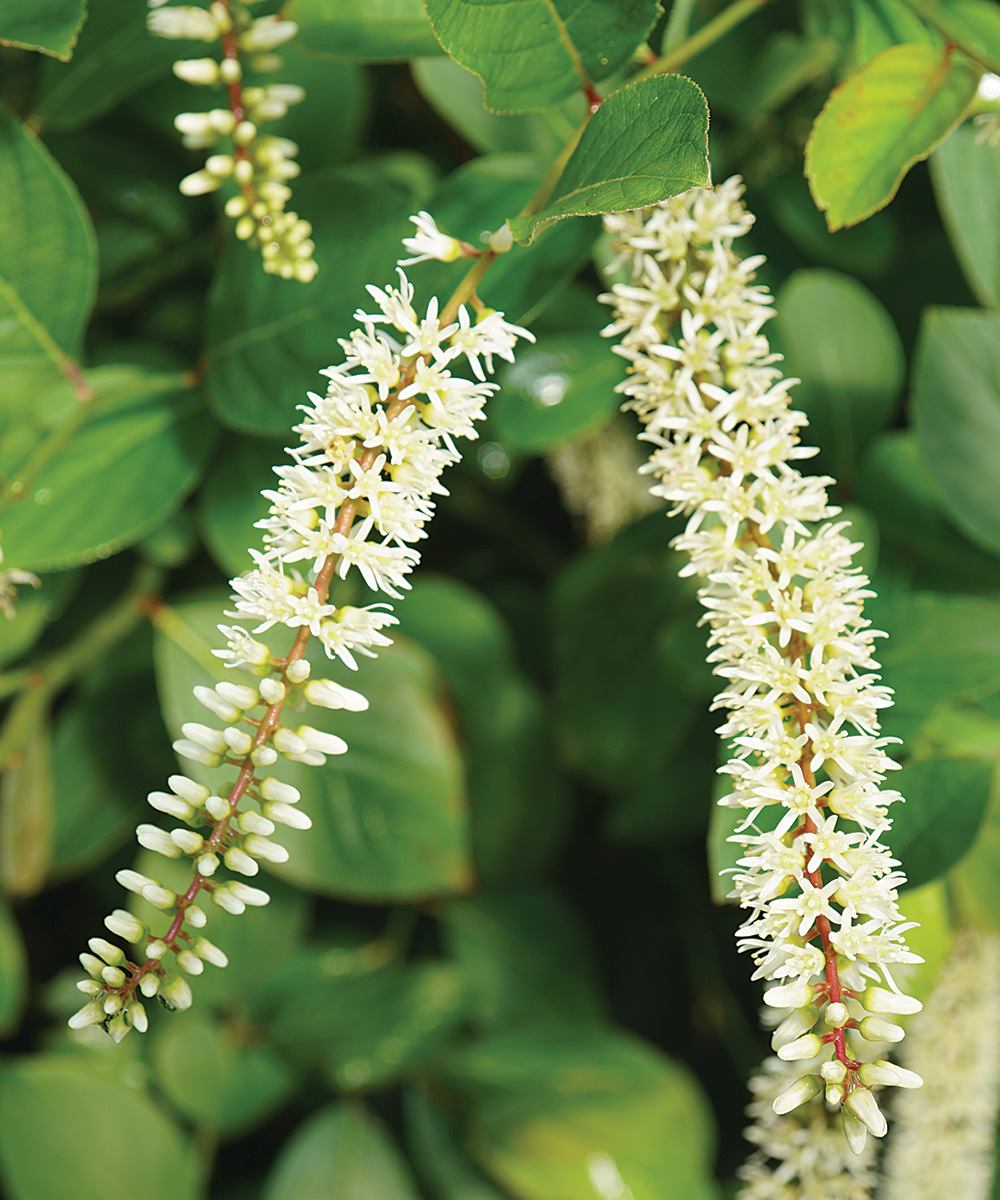 Name: Itea virginica 'SMNIVDFC'
Zones: 5–9
Size: 2 to 3 feet tall and wide
Conditions: Full sun to partial shade; average to rich, moist, well-drained soil
Native range: Eastern United States
Virginia sweetspire earned its place on my shortlist of must-have native shrubs by virtue of its eye-catching, translucent orange-red fall foliage rather than for its flowers. But that is only because in the overwhelming exuberance and busyness of early summer, I sometimes forget to admire it. Scentlandia® was bred to give me the poke in the nose I need. Not only are its gracefully drooping racemes of creamy-white pollinator magnets extra fragrant, but they're larger. And being less prone to bud dieback in colder zones, the flowers are more abundant. Virginia sweetspire spreads via root suckers, but Scentlandia® has a more compact plant size, which is good news for those of us with tiny gardens.
4. 'Mountain Mania' mountain hydrangea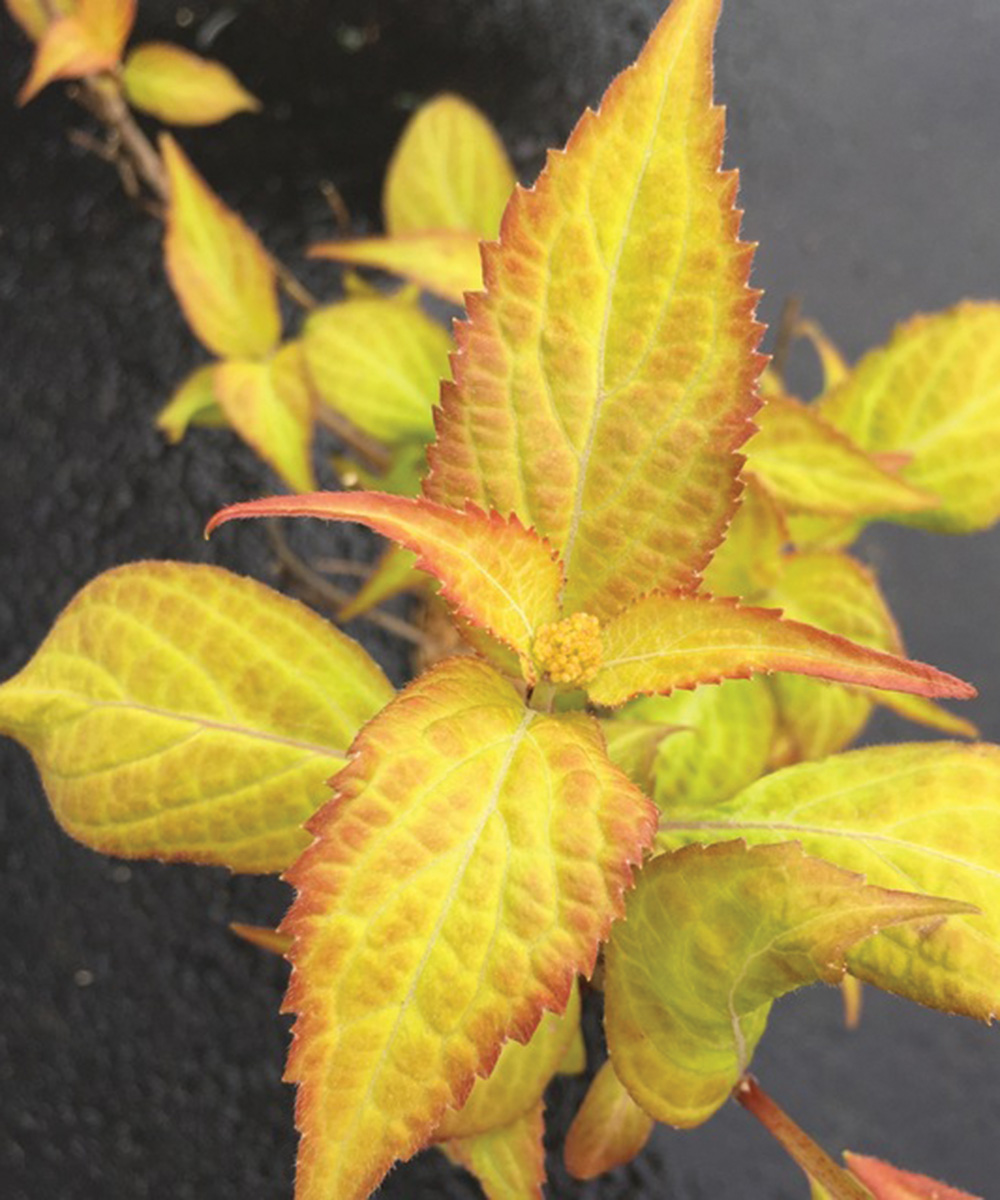 Name: Hydrangea serrata 'Mountain Mania'
Zones: 5–9
Size: 3 to 4 feet tall and wide
Conditions: Partial shade; rich, moist, well-drained soil
Native range: Japan
Hydrangeas are so popular we might think we've seen them all. We haven't. Ed Bowen, propagator extraordinaire, has introduced a hydrangea unlike any other and better than many. 'Mountain Mania' has serrated foliage that emerges in spring a brilliant golden orange. Then in early summer, white lacecap florets seduce bees of every stripe to delicate cushions of baby blue (in acidic soil), pollen-heavy, fertile flowers. The foliage of 'Mountain Mania' greens up (keeping maroon edges) over the course of the summer. But because it's smaller, with less surface area to support than that of most other hydrangea species, it is much less prone to wilting during dry spells.
---
Kristin Green is the author of Plantiful: Start Small, Grow Big With 150 Plants That Spread, Self-Sow, and Overwinter. She gardens in Bristol, Rhode Island.