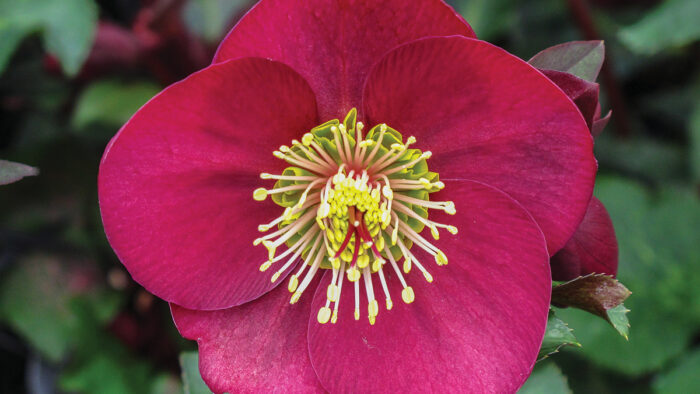 In Paul Westervelt's article on perennial upgrades, he explains the benefit of stepping out of your comfort zone and trying new versions of tried-and-true plants:
"After whiffing a few times, consumers and pros alike may be tempted simply to stick to time-tested varieties. But some of those varieties aren't what they once were. In other cases, they've been upgraded in meaningful ways that improve the gardening experience—better habit, longer bloom time, enhanced disease resistance. Before you swear off new plants forever, consider these classic upgrades."
To help you find plants that won't make you say, "Ugh, I should have just stuck with the original," we asked regional experts to pick four improved versions of fan-favorite plants. All of these plants have at least one of the characteristics that Paul lists above—better habit, longer bloom time, enhanced disease resistance—and sometimes all three. Find improved plants for the Northwest below, and for even more improved classics, check out Paul's article 8 Better Perennial Plants to Grow Over the Classic Varieties.
---
1. 'Burgundy Jewel' vine maple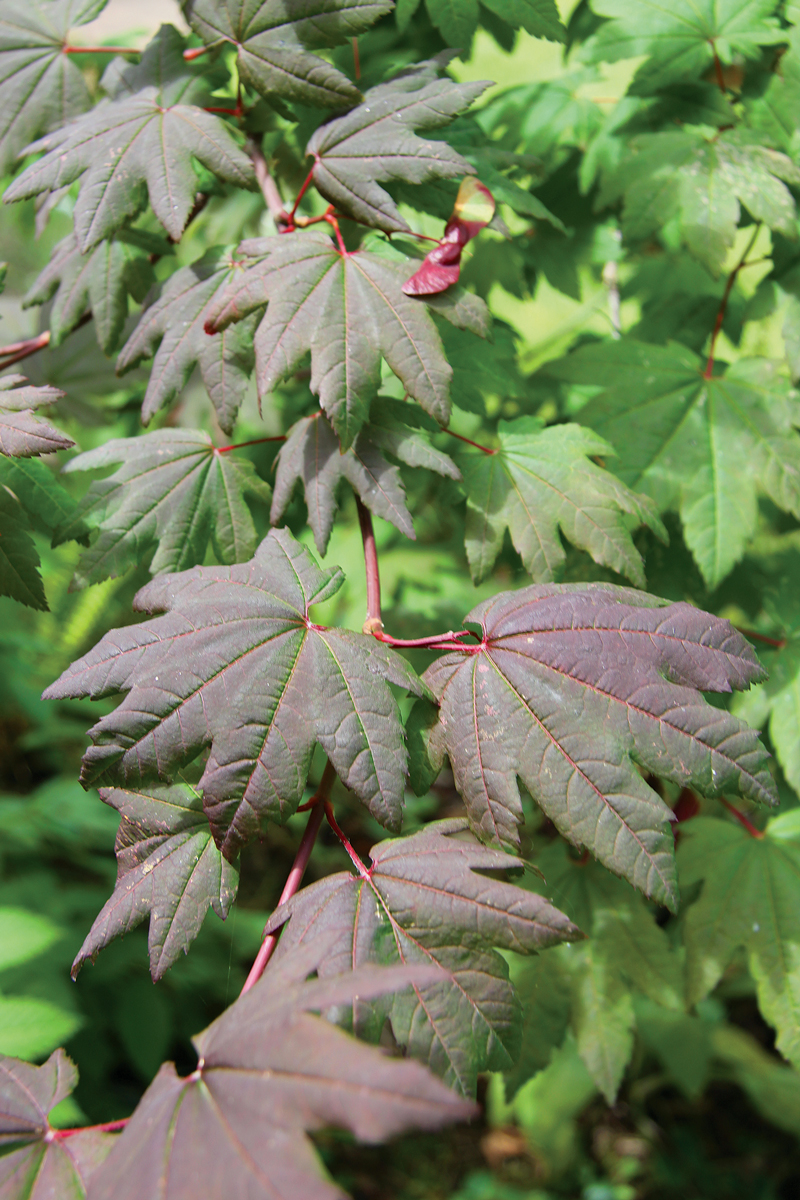 Name: Acer circinatum 'Burgundy Jewel'
Zones: 5–9
Size: 6 to 12 feet tall and 4 to 8 feet wide
Conditions: Full sun to partial shade; tolerates a variety of soil conditions from humus-rich to clay
Native range: Western North America from British Columbia to Northern California
With its small size and upright vase shape, 'Burgundy Jewel' works perfectly as a focal point for a small garden or, when used in multiples, as a dense backdrop planting. The foliage color makes it a fun alternative to the straight species. Spring leaves emerge dark red to purple with yellow veins before fading to coppery red and green in summer. In fall, the leaves appear to glow from within, taking on tints of red, yellow, and orange. The trunk and branches stay a deep reddish purple, making 'Burgundy Jewel' a true multiseason stunner. It is a strong grower that doesn't need much water in summer once established.
2. Frostkiss® Anna's Red hellebore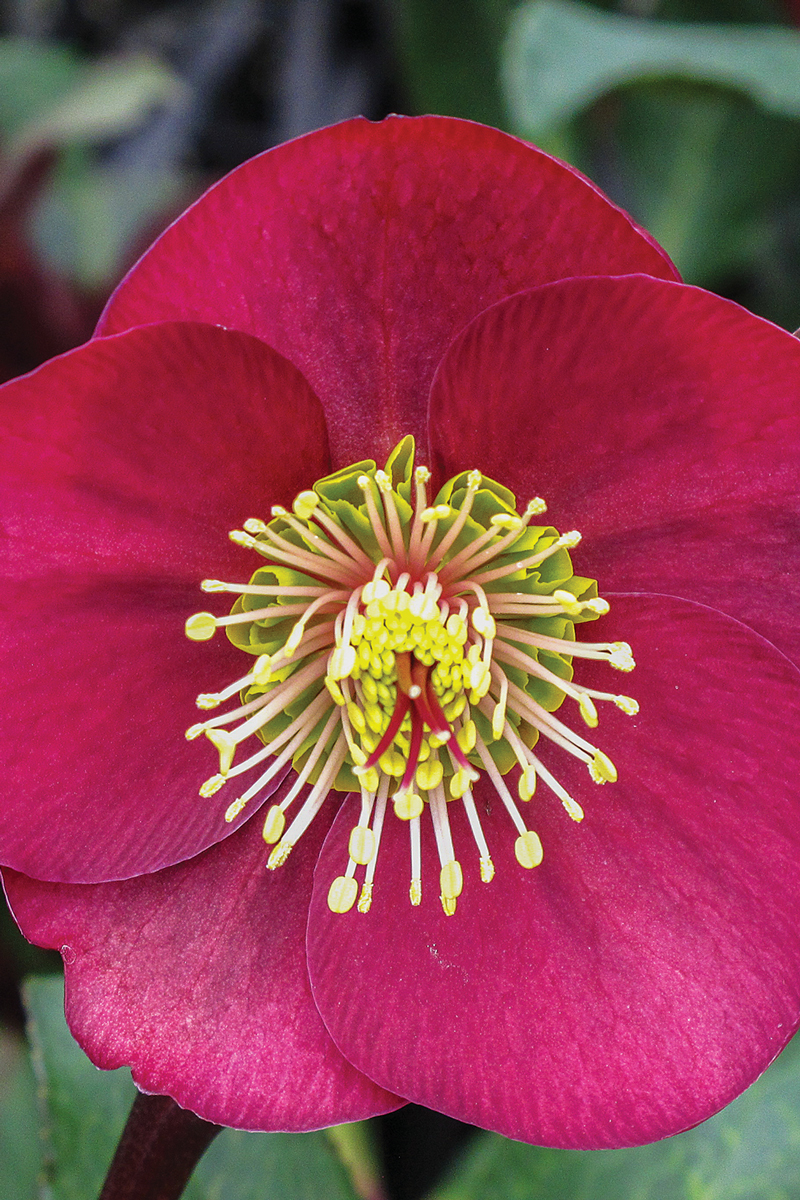 Name: Helleborus 'ABCRD02'
Zones: 4–9
Size: 18 to 24 inches tall and wide
Conditions: Partial to full shade; evenly moist, well-drained soil
Native range: Europe and Asia
During our darkest, wettest months here in the Pacific Northwest, the winter blooms of hellebores are always a welcome sight. The FrostKiss® series has the added benefits of longer bloom time, which extends into midspring, and a compact size that is perfect for the front of a shady border. Anna's Red is a particularly stunning FrostKiss® cultivar with burgundy red flowers held upright on sturdy stems. Once the blooms fade, prune them off to highlight the striking silver-veined evergreen foliage, which is eye-catching on its own. As a bonus, it is deer resistant.
3. Lumen Gold™ fountain grass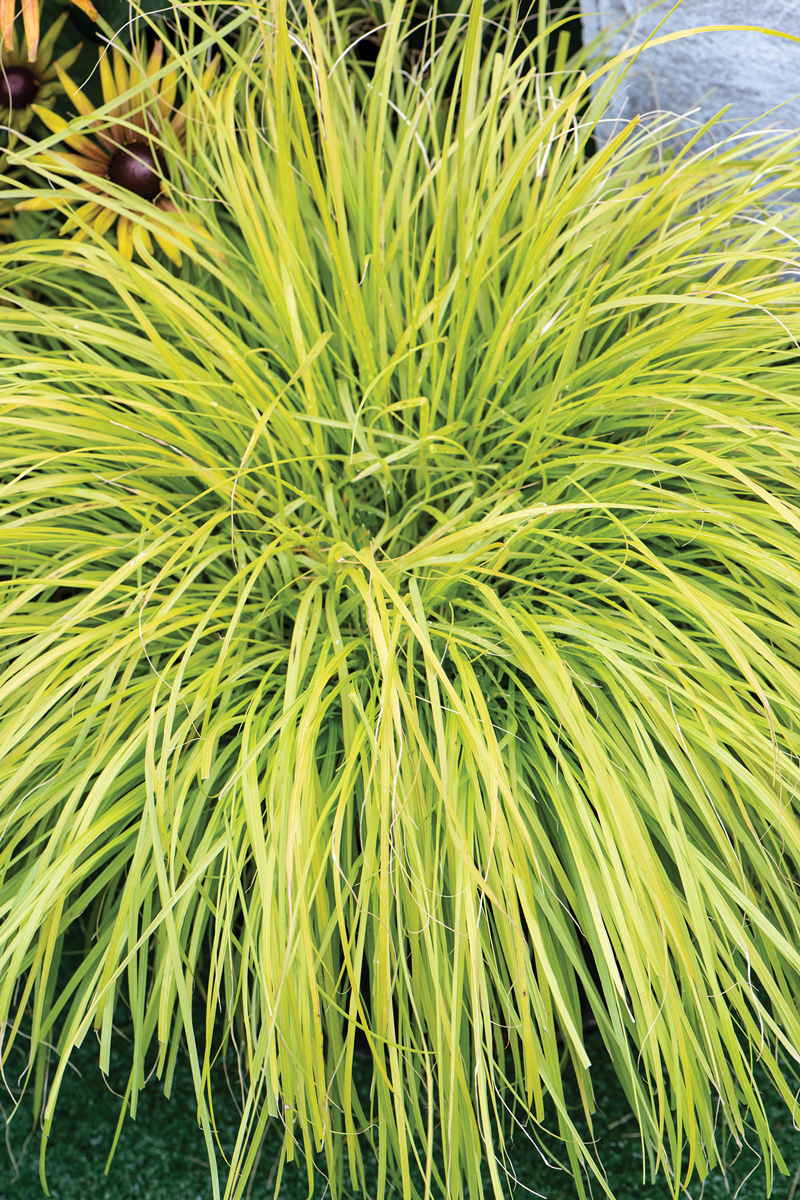 Name: Pennisetum alopecuroides 'JS Jommenik'
Zones: 5–8
Size: 1 to 2 feet tall and 2 to 3 feet wide
Conditions: Full sun to partial shade; average to dry soil
Native range: Eastern Asia to western Australia
What makes Lumen Gold™ fountain grass unique is its color; the foliage emerges bright yellow in spring before maturing to a lime green. In summer, fluffy plumes stand 6 to 9 inches above fine strappy foliage. Through fall, the foliage color evolves to shades of gold and orange. As winter sets in and the foliage eventually turns straw colored, you can cut the plant back to a compact tuft approximately 3 to 5 inches above the ground. Alternatively, you can leave the foliage and plumes standing for winter interest, trimming them back just before the new shoots sprout in early spring.
4. Perfume Princess™ daphne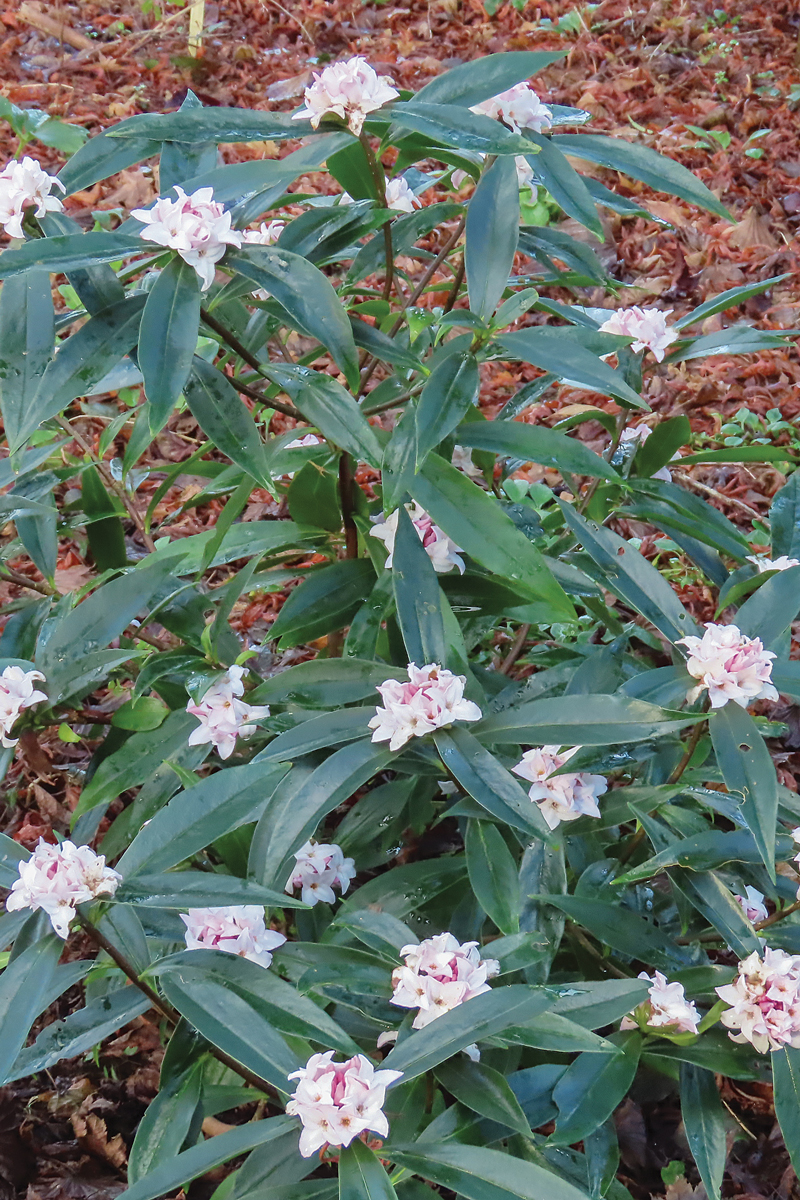 Name: Daphne 'DapJur01'
Zones: 7–9
Size: 4 feet tall and 3 feet wide
Conditions: Full sun to partial shade; slightly acidic, well-drained soil
Native range: Hybrid
One of the first things I learned as a designer was how important it is to make the entrance of a home inviting. A great way to do this is to plant a daphne close to the front door, with its delicate fragrance acting as the perfect welcome for visitors. Perfume Princess™, a hybrid of D. odora and D. bholua, is the earliest and longest-blooming daphne on the market. You can expect large clusters of star-shaped blush pink blooms from midwinter to late spring. From summer through early winter, enjoy its dark green evergreen foliage. Increased heat and sun tolerance expand its usability.
---
Courtney Olander is a horticulturist and landscape designer based in Seattle.