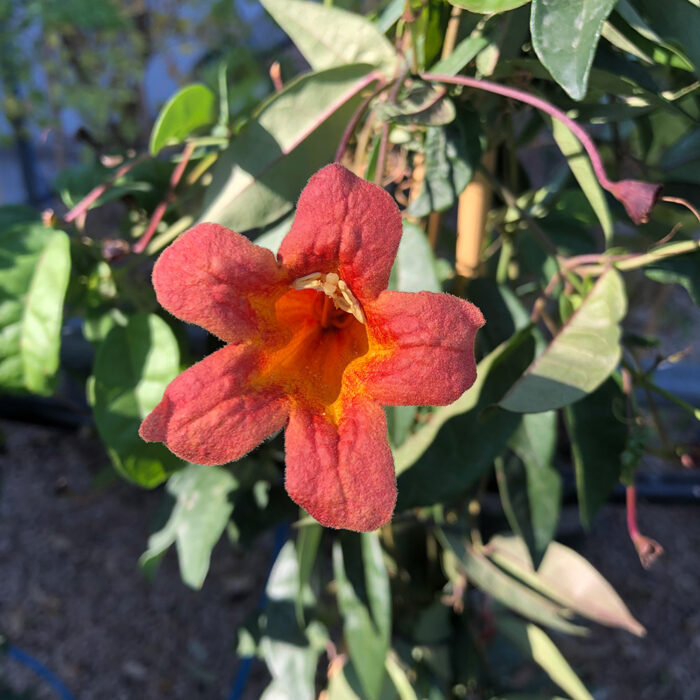 Flowering vines make such a beautiful addition to any fence, landscape, or container. The options are varied in the Southwest, but even in winter you can enjoy some vibrant blooms and sweet smells from your gardens. Consider adding some evergreen vines to areas in your landscape that might thin out in the cooler months. Using a vine as a backdrop or to create a privacy barrier is a wonderful way to layer your gardens. Here we'll share a few of our favorite winter-blooming vines in the Southwest.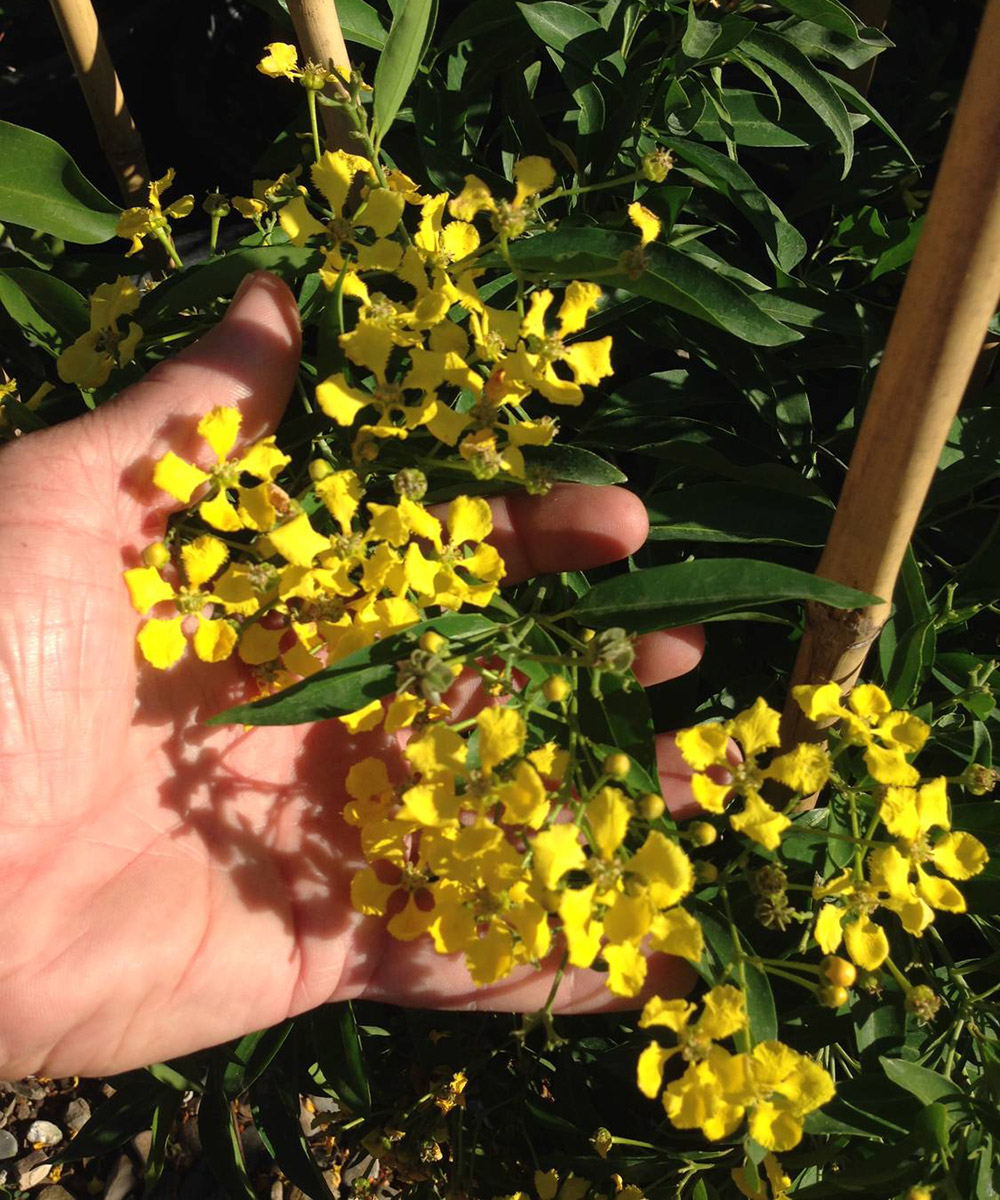 Yellow orchid vine
Callaeum macropterum syn. Mascagnia macroptera, Zones 8b–10
Yellow orchid vine is an evergreen, tropical vine. It has smooth green leaves that add great color to a fence or trellis. The bright yellow, orchid-like flowers bloom for long periods of time. It takes full sun and low water and is a fast grower. At maturity it can be 20 feet tall and wide. While not as common as other flowering vines here in the Southwest, this beauty will add some delicate drama to any container, lattice fence, or wall.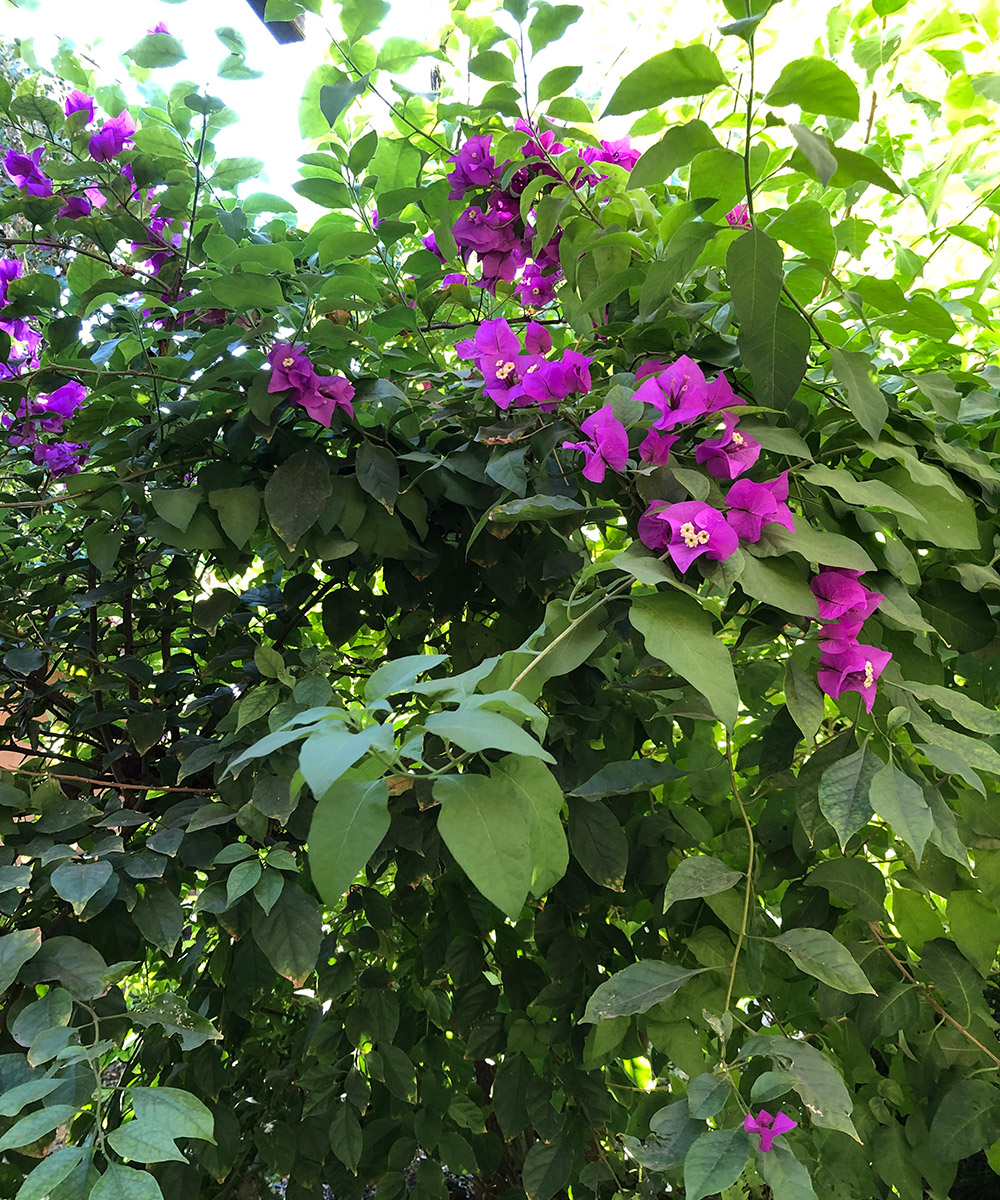 Purple Queen® bougainvillea
Bougainvillea 'Moneth', Zones 10–11
Bougainvillea is always a beautiful choice of vine in the Southwest. Purple Queen® bougainvillea is a jaw-dropper. The vibrant purple blooms contrast sharply with the beautiful green foliage, making this vine an absolute must for any boring wall or fence. This vine will bloom year-round in frost-free areas and can reach as high as 15 feet. Purple Queen® needs full sun to flourish and is relatively carefree. Although bougainvilleas come in an array of colors, this variety is particularly stunning.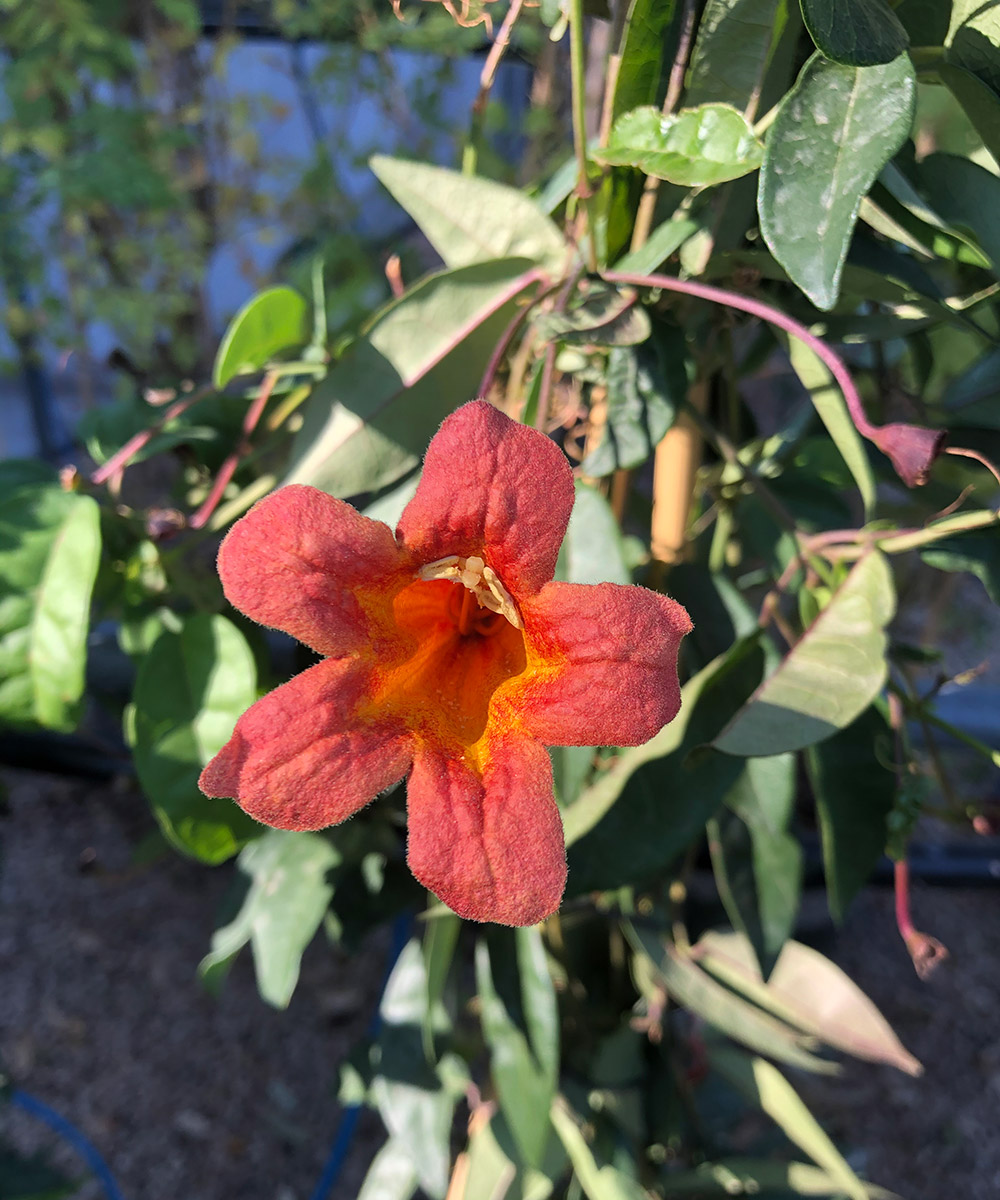 'Tangerine Beauty' crossvine
Bignonia capreolata 'Tangerine Beauty', Zones 6–9
'Tangerine Beauty' crossvine is another show-stopper of a self-clinging vine. This bountiful bloomer will completely blanket any structure or fence once matured. It will stand both full sun, partial shade, and full shade and will also tolerate undesirable soil. This vine is a fast grower and will reach a length of 30 feet at maturity. The blooms are a stunning orange ombre. Most of the flowers bloom between spring and summer, but the early winter months still provide some fantastic color. While the blooms don't last year-round, the beautiful foliage will. As the weather cools down, the green leaves will start to show some purple hues.
Vines are such a fantastic way to add more depth and height in your gardens and containers. They give a visual backdrop to drab areas and also provide privacy to shield those nosey neighbors. We love incorporating vines in many ways. They're truly such versatile plants. On top of all that, some vines have the most intoxicating smells that, if placed correctly, can fill your home or patio with their sweet fragrances.
—Sheila Schultz and Laurel Startzel are a mother-daughter duo who founded Denver Dirty Girls Container Gardening while living in Denver and have continued their business since moving to Tucson, Arizona.