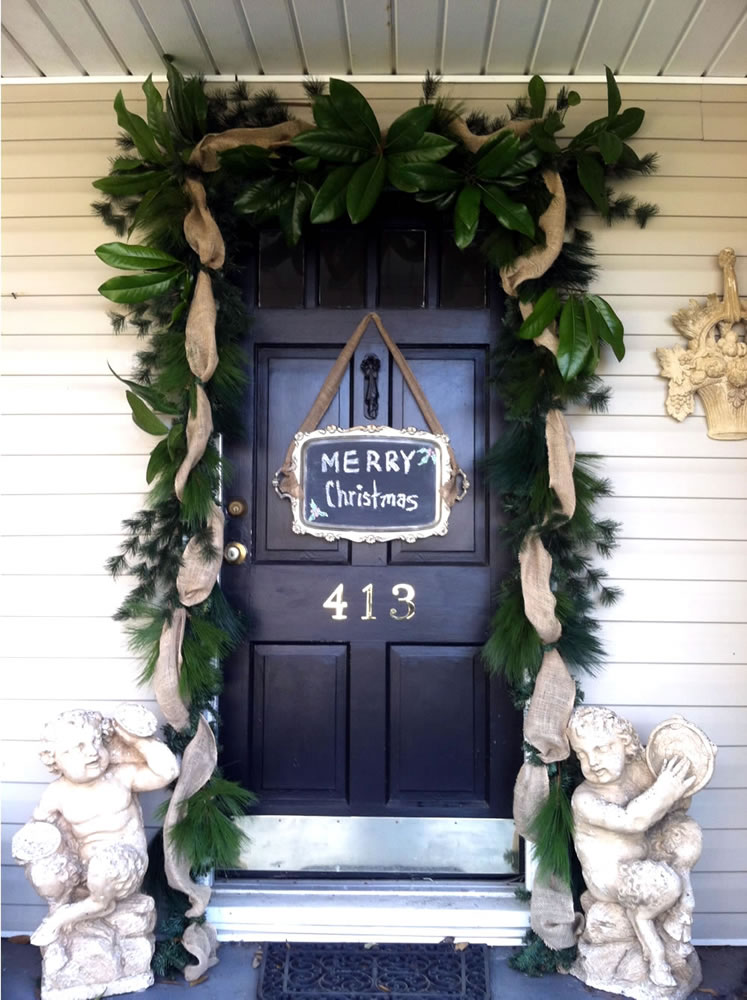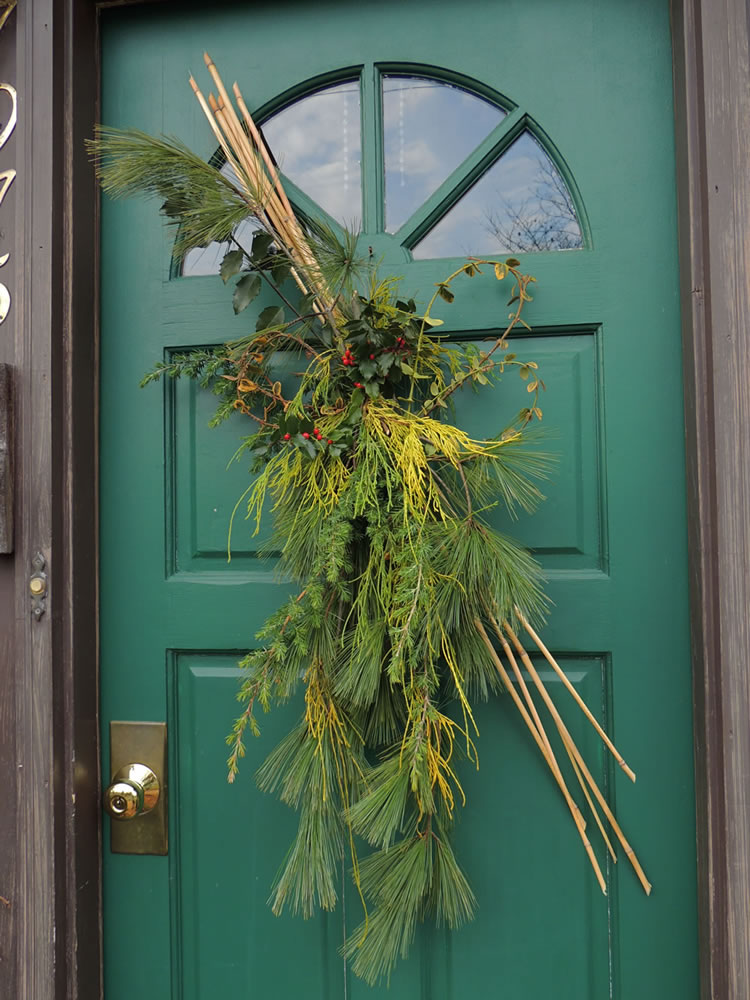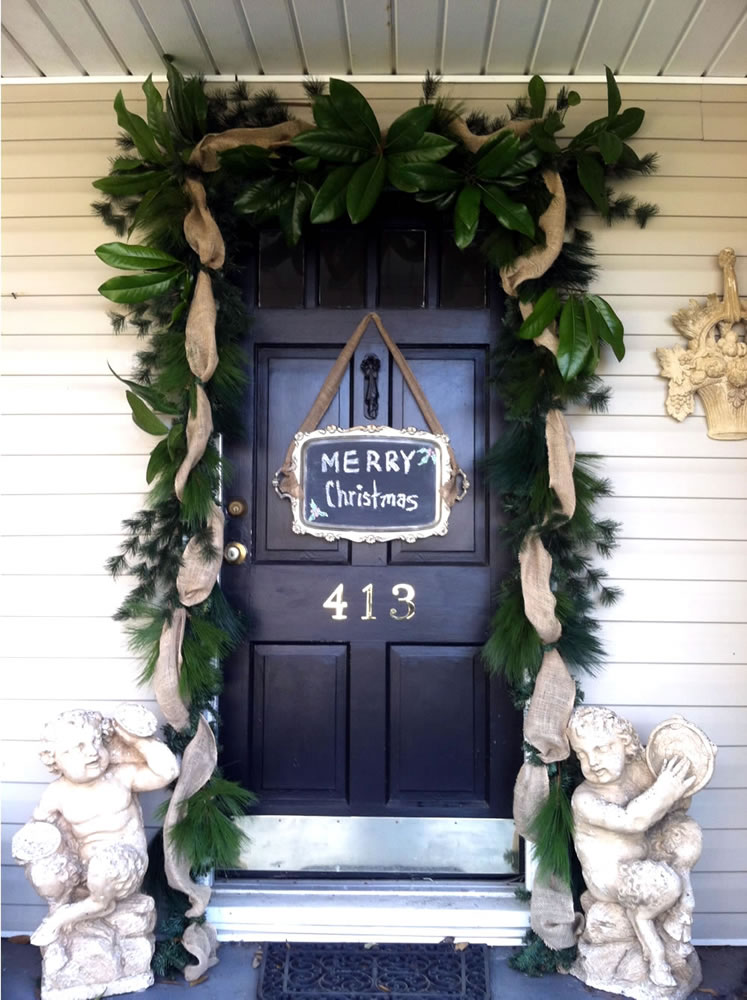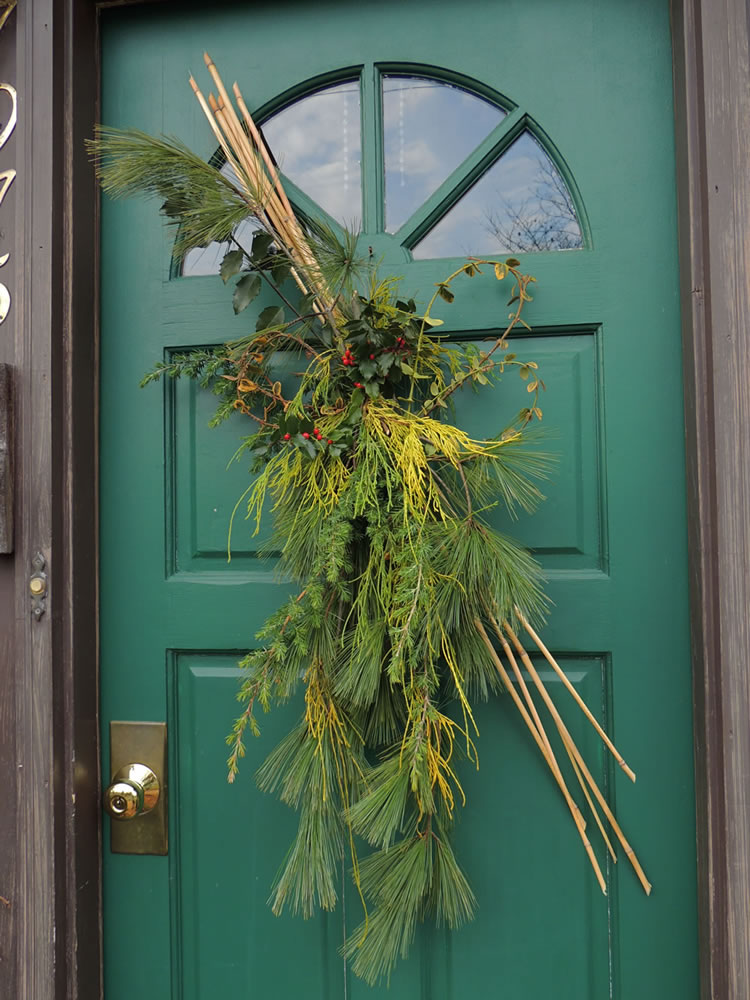 We asked, and you responded in earnest! Our call for fantastic holiday arrangements brought out the creative best in our readers. But then again, we were not surprised – we know what you are capable of. Our editors evaluated all entries based on originality of the composition and overall looks.
So, without further adieu, we'd like to congratulate Michael Young on his winning design.
Our editors loved the earthy burlap wrapped large leaves and evergreens. Michael has won a $100 gift certificate to use online at NatureByDesign.com, courtesy of our sponsor: Nature by Design.
We'd also like to give a shout out to runner up Bonnie Pancoast for her lovely door display made entirely from plants and greens foraged from her yard.
While it may seem we were favoring door displays, it was a tight race with many other types of decor. Our editors loved seeing everyone's creative best and now we have many more ideas for next holiday season!
Thank you to everyone who participated!