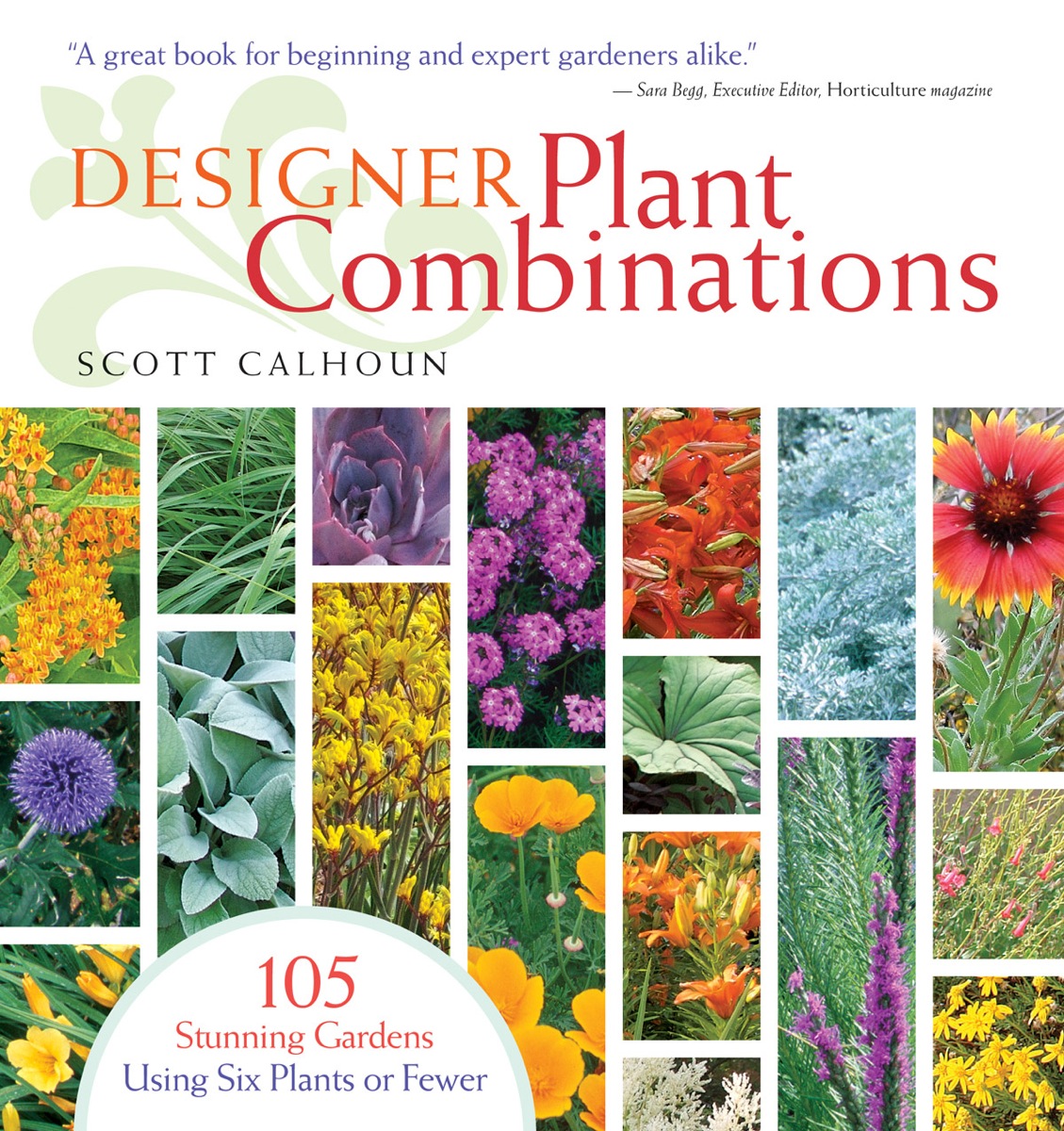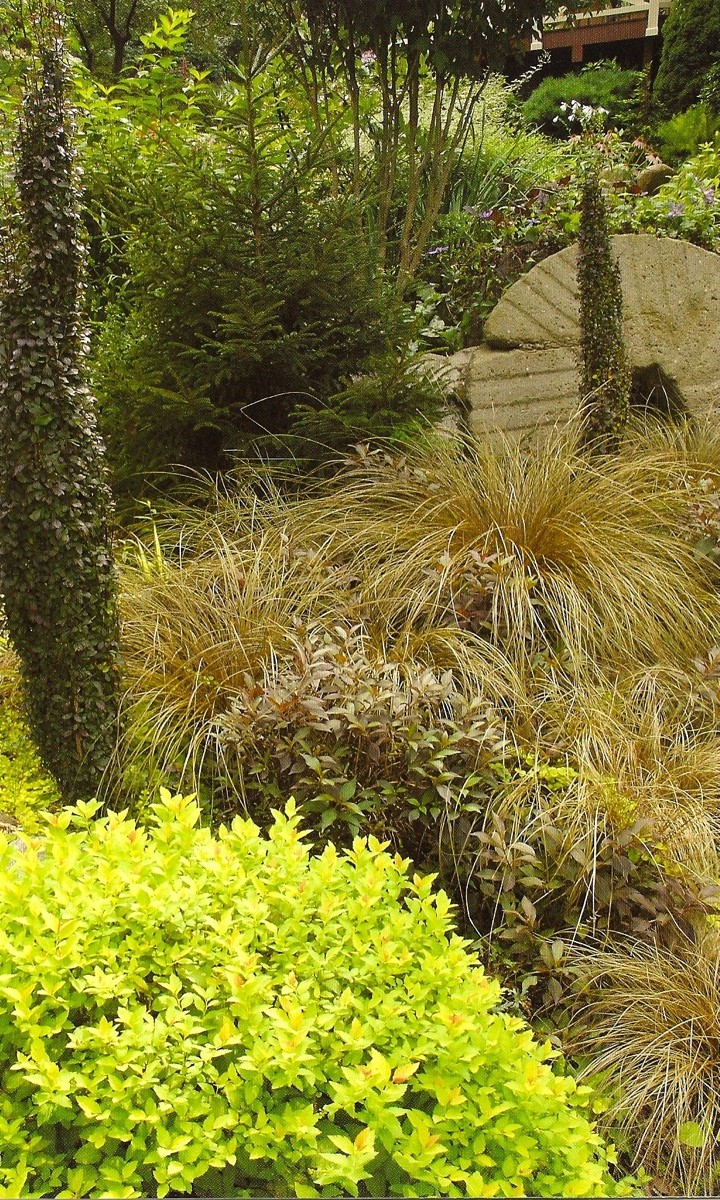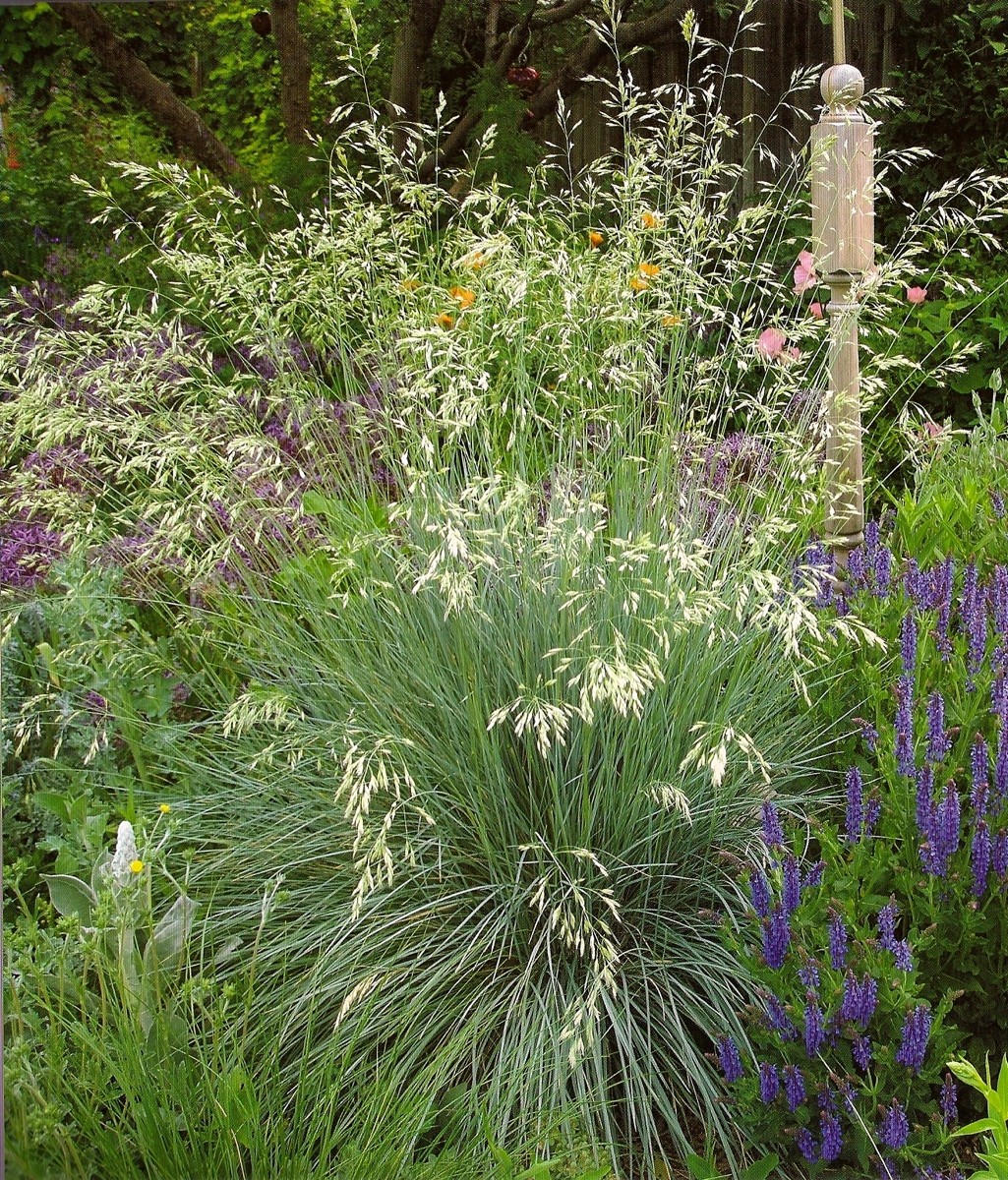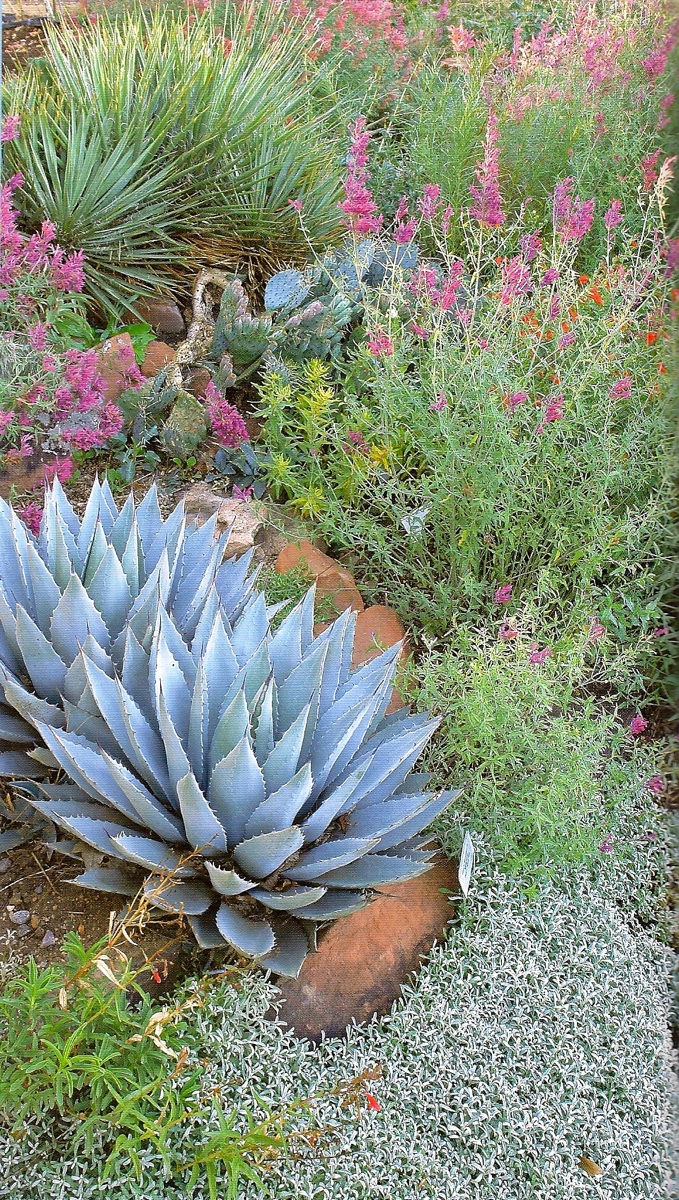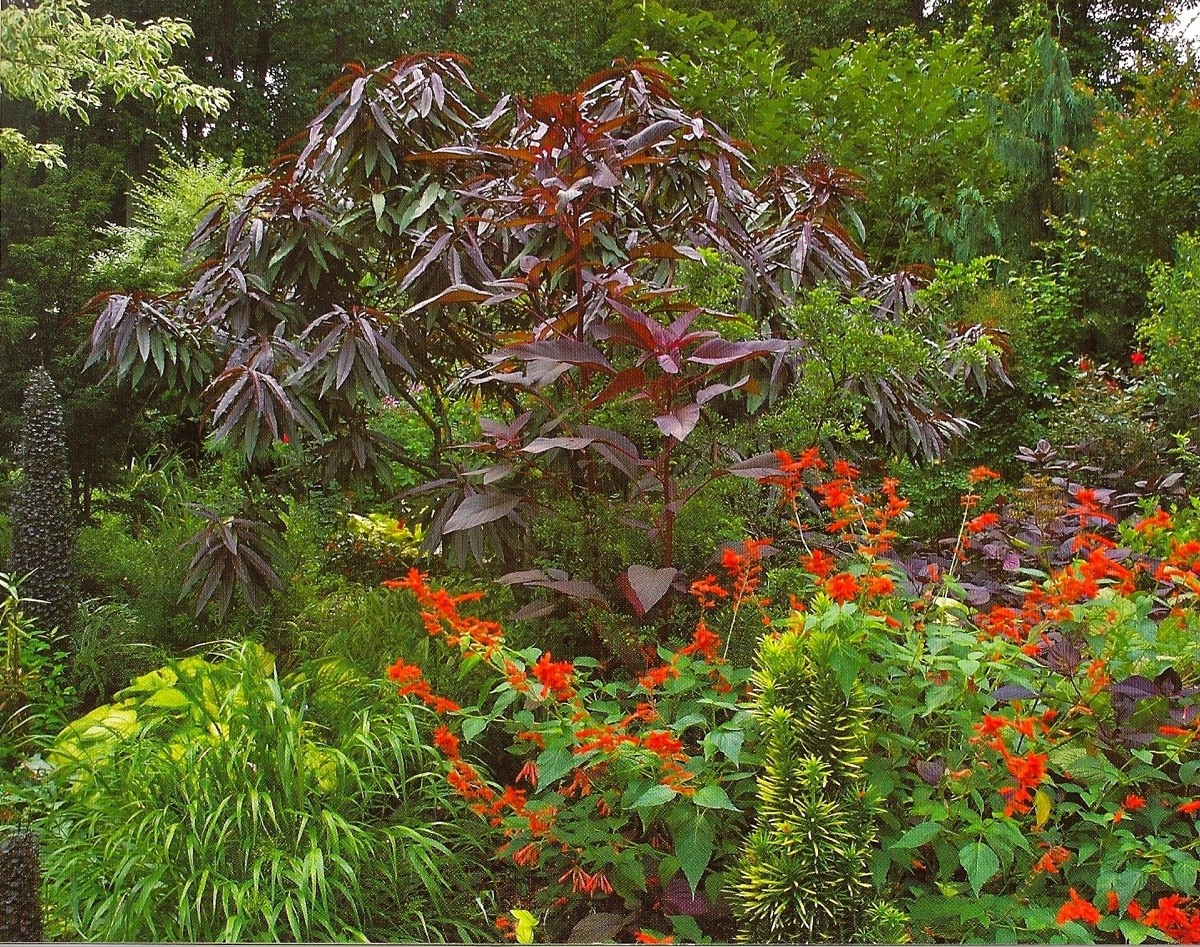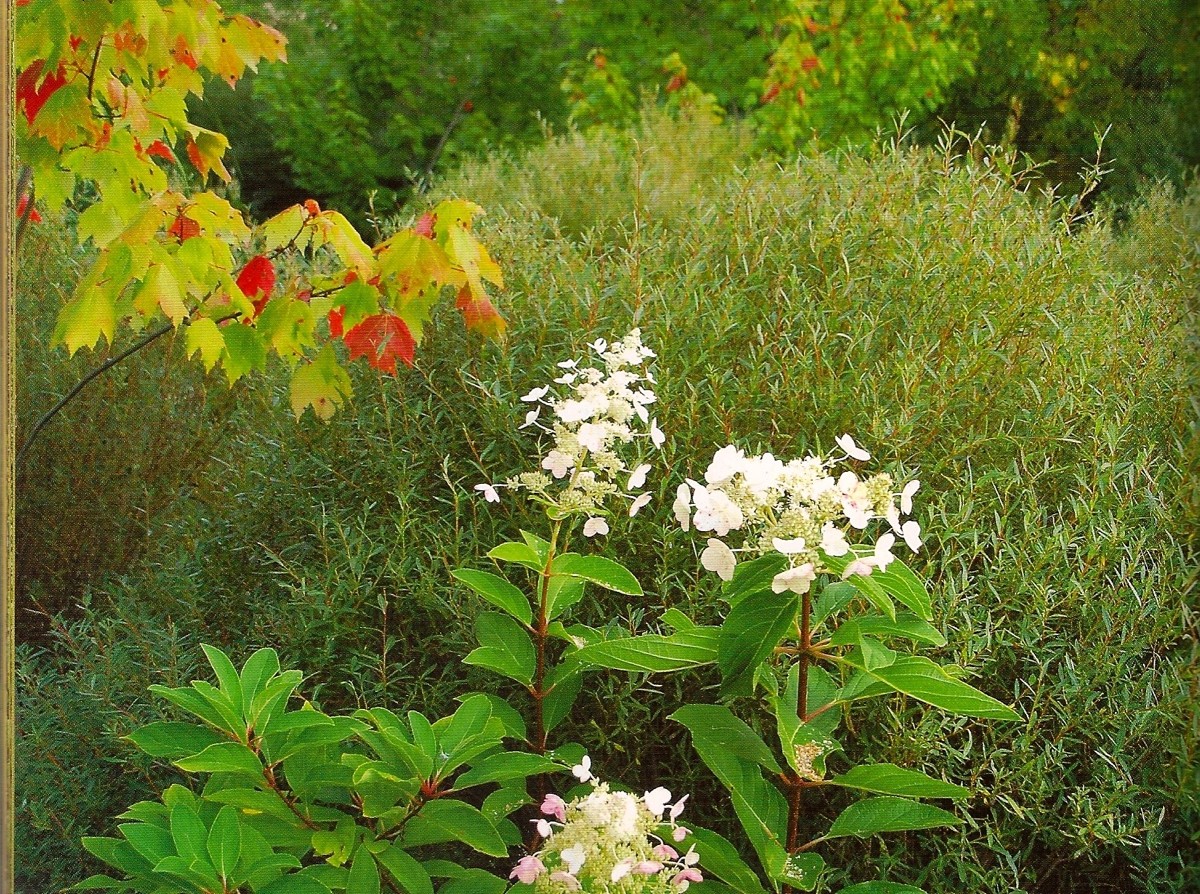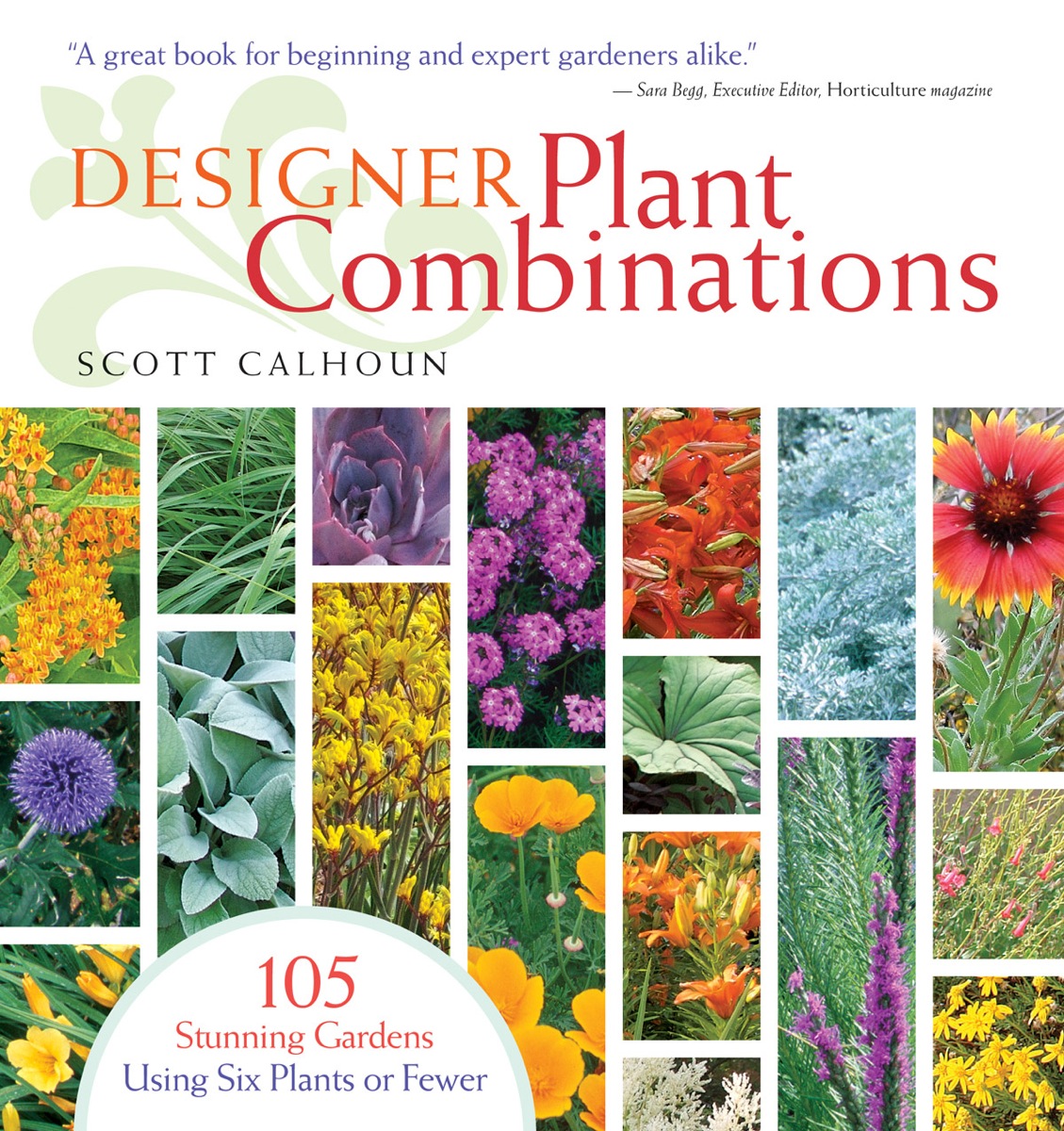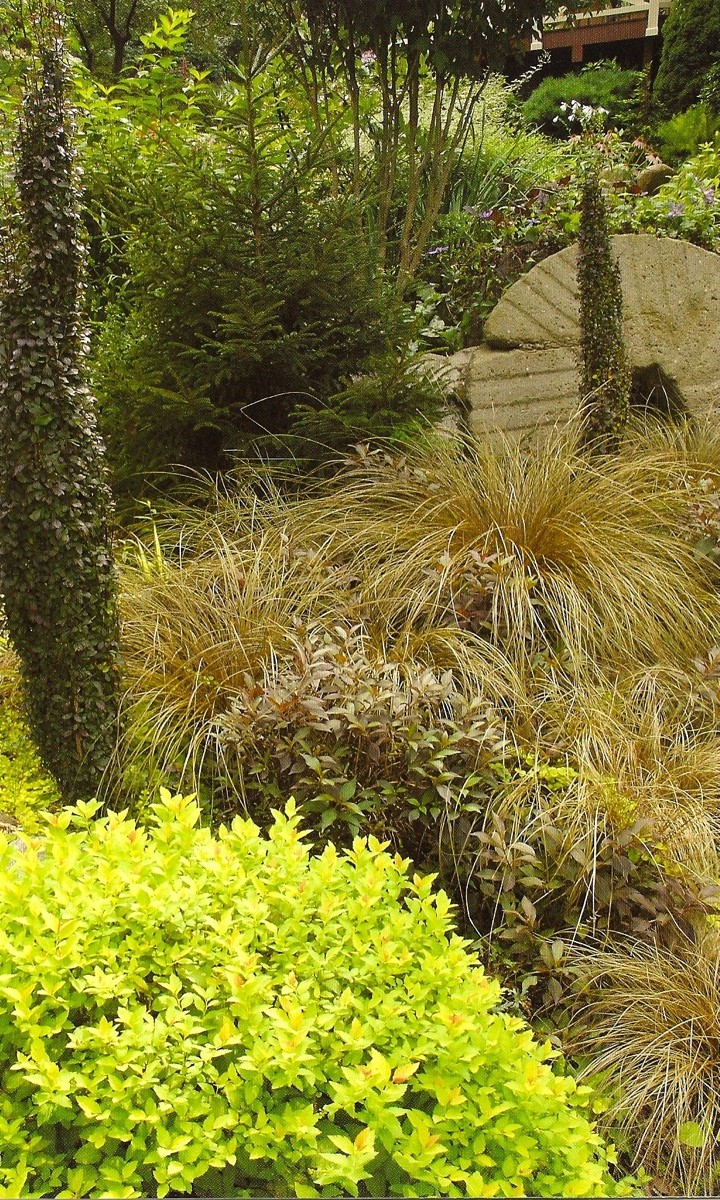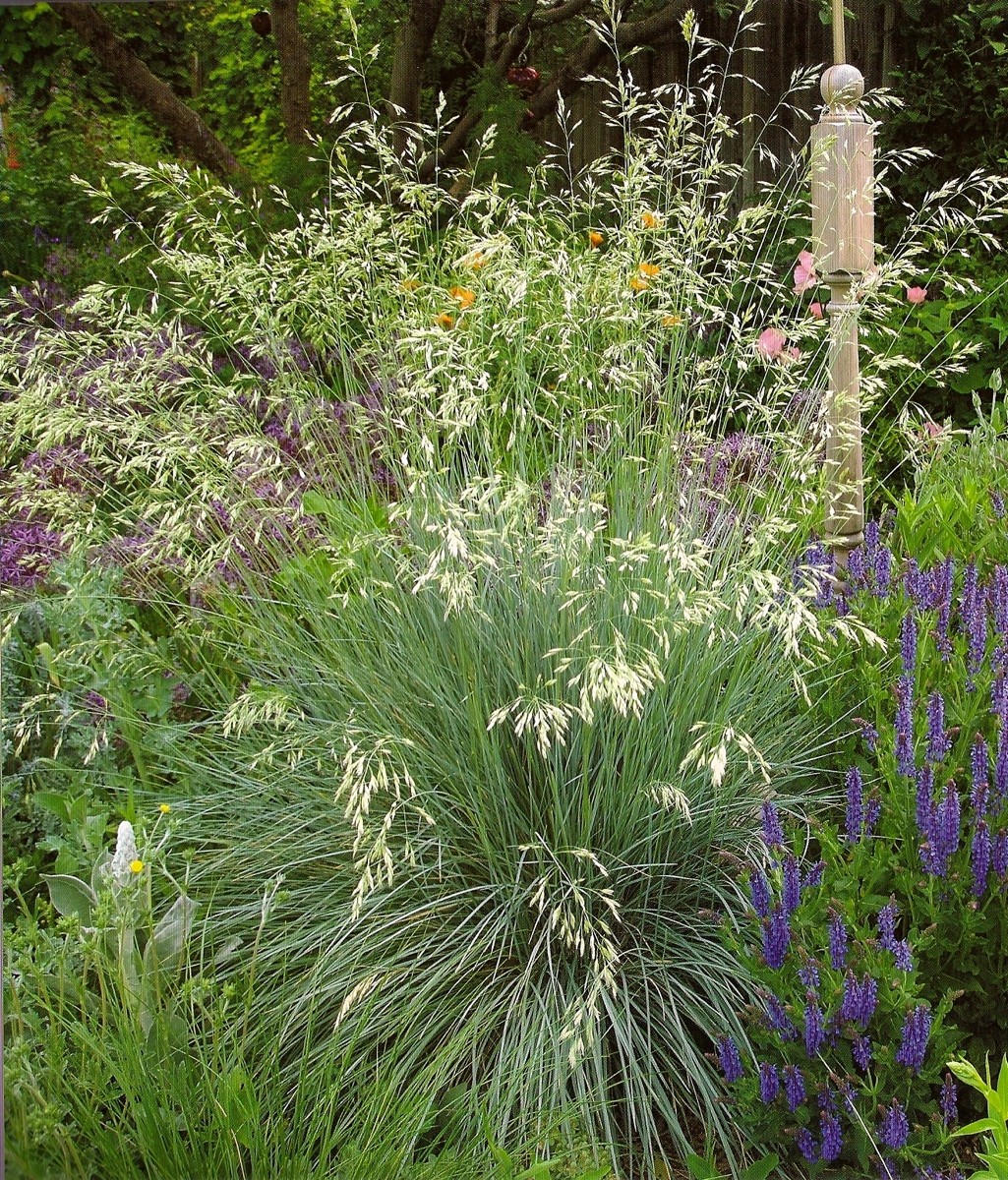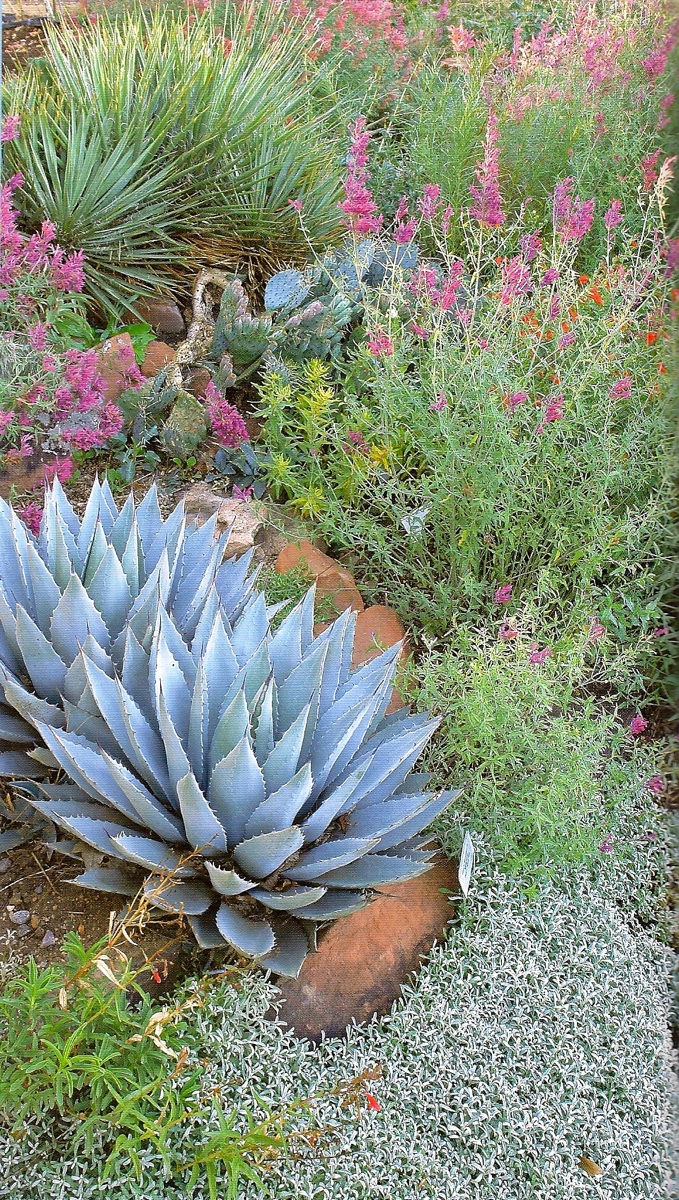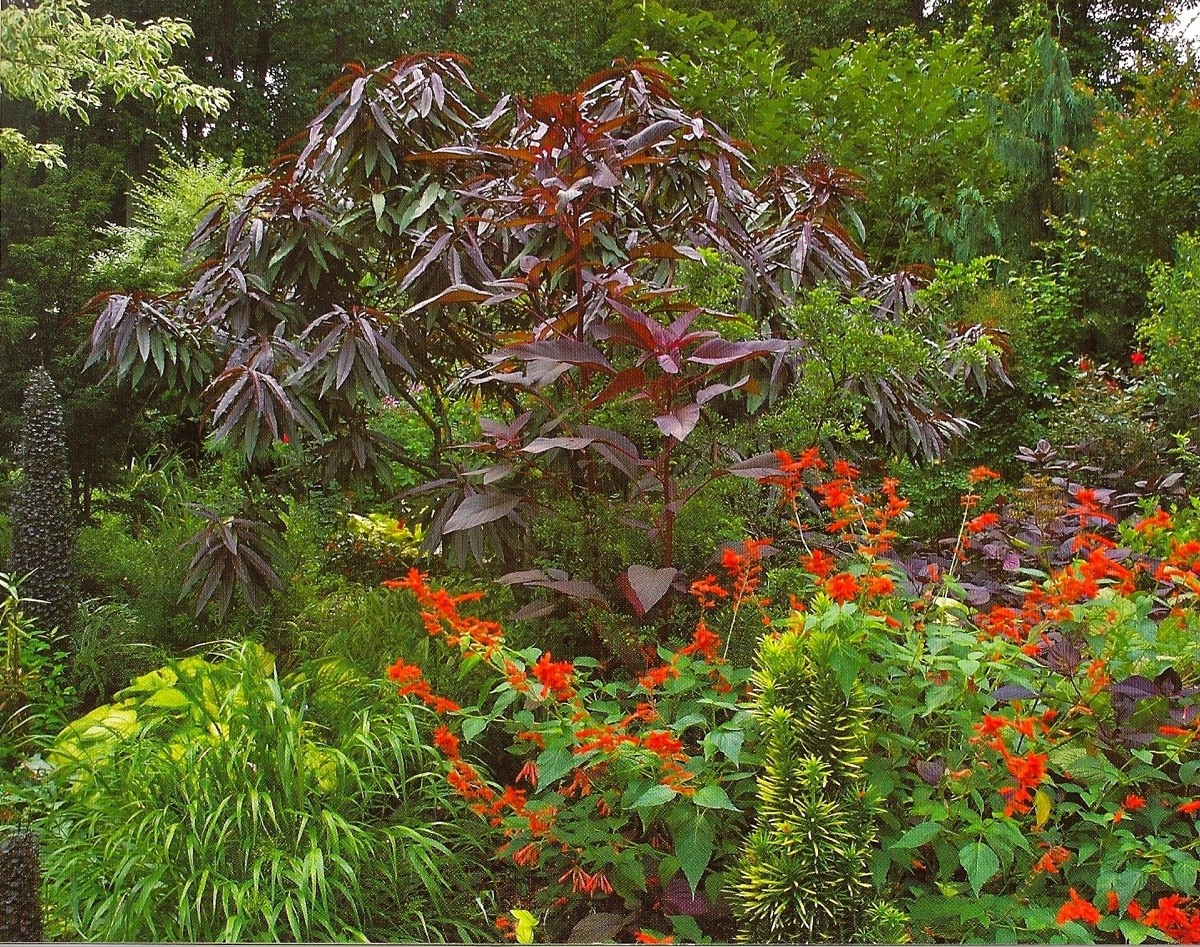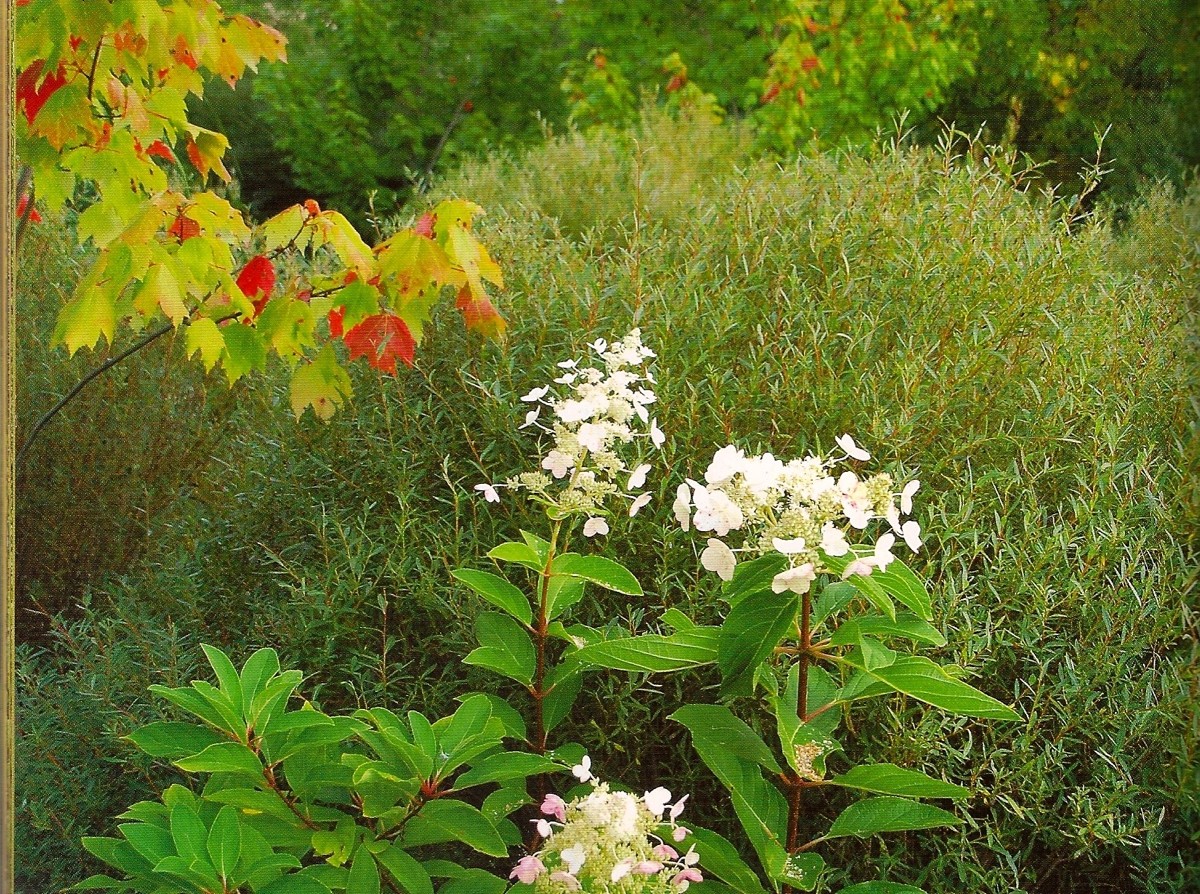 Whether you are new to gardening or a seasoned professional, Scott Calhoun's Designer Plant Combinations will provide the inspiration to start your creative juices flowing.
This idea-packed book is based on the idea that when it comes to plants, less is more. As the cover states, "105 Stunning Gardens using Six Plants or Fewer." Six or fewer is the key. If you tend to get carried away with your plant selections, this book offers the antidote to the dreaded malady, "one-of-each-itis."
From page 138.
Scott's inspiration for this book was triggered by an "adverse reaction" to home make-over television shows. Though he doesn't subscribe to cable TV at home, Scott would occasionally catch an episode in his hotel room while traveling to a speaking engagements.
"It disturbed me that plants were thrown in as an afterthought, just something to walk past on the way to the front door," Scott explained. "This book raises the bar. I felt it was my job to show that well-conceived plant combinations can bring natural beauty to the garden. The plants don't have to be rare or unusual—what is important is that they are combined artistically, to add a designer's touch."
Love At First Sight
This book resonates with me on many levels—visually elegant, clearly and buoyantly written, and chock full of down-to-earth plant information. We'll start with the eye candy.
Let the book fall open to any page and savor the title of each mini-treatise. The example titled Grinding Out a Coffee-Colored Combo hit my frontal lobe like a triple espresso. It features an adventurous monochromatic mash-up of designer Inta Krombolz's copper, wine and brown foliage plants splashed with a burst of bright chartreuse (pg 94).
From page 206.
There's something here for all tastes—soft, elegant studies in gray, white and blue (pg 66), spiky fireworks achieved by coupling agave and yucca (pg 138) and the smoldering sensuality of "Bonfire", a burgundy-leaf dwarf peach pressing against the tropical heat of Salvia 'Louie's Orange Delight (pg 206).
A Way With Words
The pictures alone are enough to make any self-respecting gardener run to the nursery, credit card in hand. But it is Scott's handpicked, meticulously matched words that make this book such an enjoyable read. It might sound odd but this is the first garden design book I've read that could work in a books-on-tape format, sans photographs—the writing is that descriptive.
The example titled Inspired Calligraphy, Duncan Brine's garden (pg 202) features 'Nana' dwarf purple willow, 'Autumn Spire' maple and "Tardiva' hydrangea. Scott poetically describes the effect of the maple's foliage: "Creeping into the vignette, the 'Autumn Spire' provides a dash of red, like a confident brushstroke in black and red Japanese calligraphy."
Practical Pointers
From page 202.
Each planting combination includes a concise description of each plant's growing preferences, mature size, hardiness zone and other useful facts. A good start, to be sure, but readers would be wise to expand their research before making their final plant selections.
Another unexpected treat is the Designer Tips on many pages, offering snippets of advice about such esoterica as how to remove spines from prickly pear cactus and how to design your garden for moonlight.
It's Okay to Plagiarize
The examples in this book come from some of the finest private and public gardens in the country. That's great, but what if you fall in love with one of the combos that grows like gang-busters in one climate but has no chance in your area?
For me, the solution is simple. Use the original design as a jumping-off point, extract the essence of the composition—saturated purple flowers paired with soft, fuzzy gray foliage, for instance—and substitute plants that will thrive in your garden. I would have a tough time justifying a mass of foxglove in my client's dry southern California garden, but there are native penstemon species that provide the same rich blue flowers and vertical architecture.
Since imitation is the highest form of flattery, don't feel guilty about borrowing ideas from great designers, then adapting and personalizing them for your own garden. For me, that's the real value of this inspiring, beautifully produced book from Scott Calhoun and Storey Publishing.
Can you say "Freebie"?
Note: To enter this drawing, you must CHANGE YOUR PROFILE IMAGE from one of the stock gardening images to an image of your own. For example, it could be a picture of you or something in your garden. If you already have an original profile image (also called an AVATAR), you can enter the drawing now by leaving a comment on this post.
Click here to go to the page where you can manage your profile. Use the "Browse" button on the right side of the screen to choose an image from your computer. Then click "Upload image." The image can be up to 4 MB or 1,200 px.
After you change your avatar, leave a comment on this post to enter the drawing. Good luck!
Would you like a free copy of Designer Plant Combinations for your own? Thought so. Here's what you do. Leave a comment below (you'll need to register if you're not already part of the Fine Gardening family). Tell me how you create plant combinations in your own garden. Does it come naturally? Do you find inspiration in great magazines, like right here at Fine Gardening? What is the most difficult part of garden design for you? Include any tips or tricks you can pass on to help other readers.
We're giving away three copies chosen at random from everyone who comments. And if you don't win, maybe a letter to Santa will do the trick.
All photographs in this article by Scott Calhoun.
Visit Scott Calhoun's website.

For more on "One-of-each-it is" read my earlier blog post.