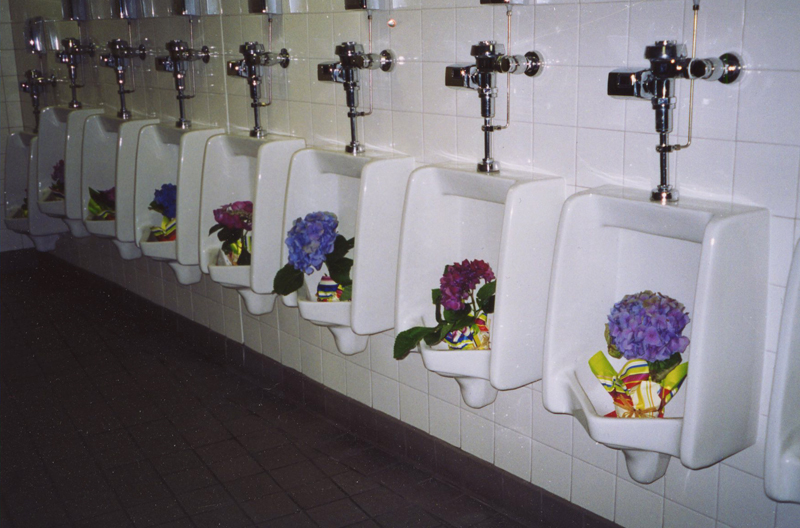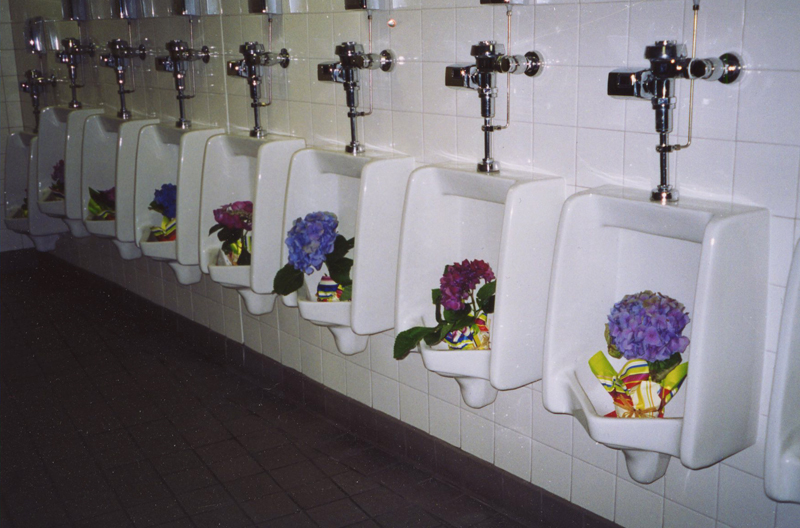 One uneventful Wednesday I received an anonymous interoffice envelope filled with various photos involving the Fine Gardening brand. Most were non-descript and uninteresting, but this one caught my eye.
Its photographic genius was just too good to keep to myself, so I hung it up on the wall outside of my cubicle.
This photo has received more attention and second glances than my Gilligan costume on Halloween.
Frequently people stop, stare at the picture, and then ask me, "What the heck is going on here?" Other times I see out of the corner of my eye that someone has stopped, spent a good time looking at the picture, and then chose to walk on, not saying a word. What they're thinking as they leave my area, I'll never know.
I think the picture is eye catching and noteworthy, although I'm not too sure what it makes people think about me, the proud displayer.
I have my theories about what's going on in this photo but I'm keeping them to myself.
Now it's your turn. Tell us, what do you think is the story behind this photo? Be honest, be creative, or be outlandish. We can't wait to hear your take on this work of art.