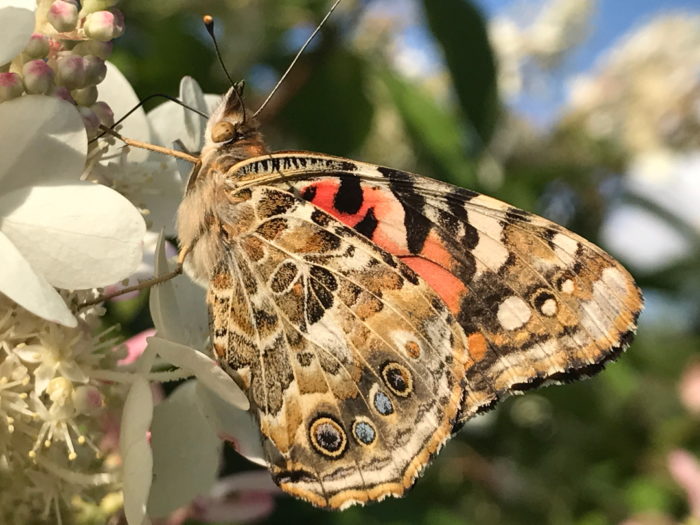 While patiently waiting for the warm days of summer . . . here are a few pictures I took around my home in Victoriaville, Quebec, last summer.
Enjoy! Christine Saint-Pierre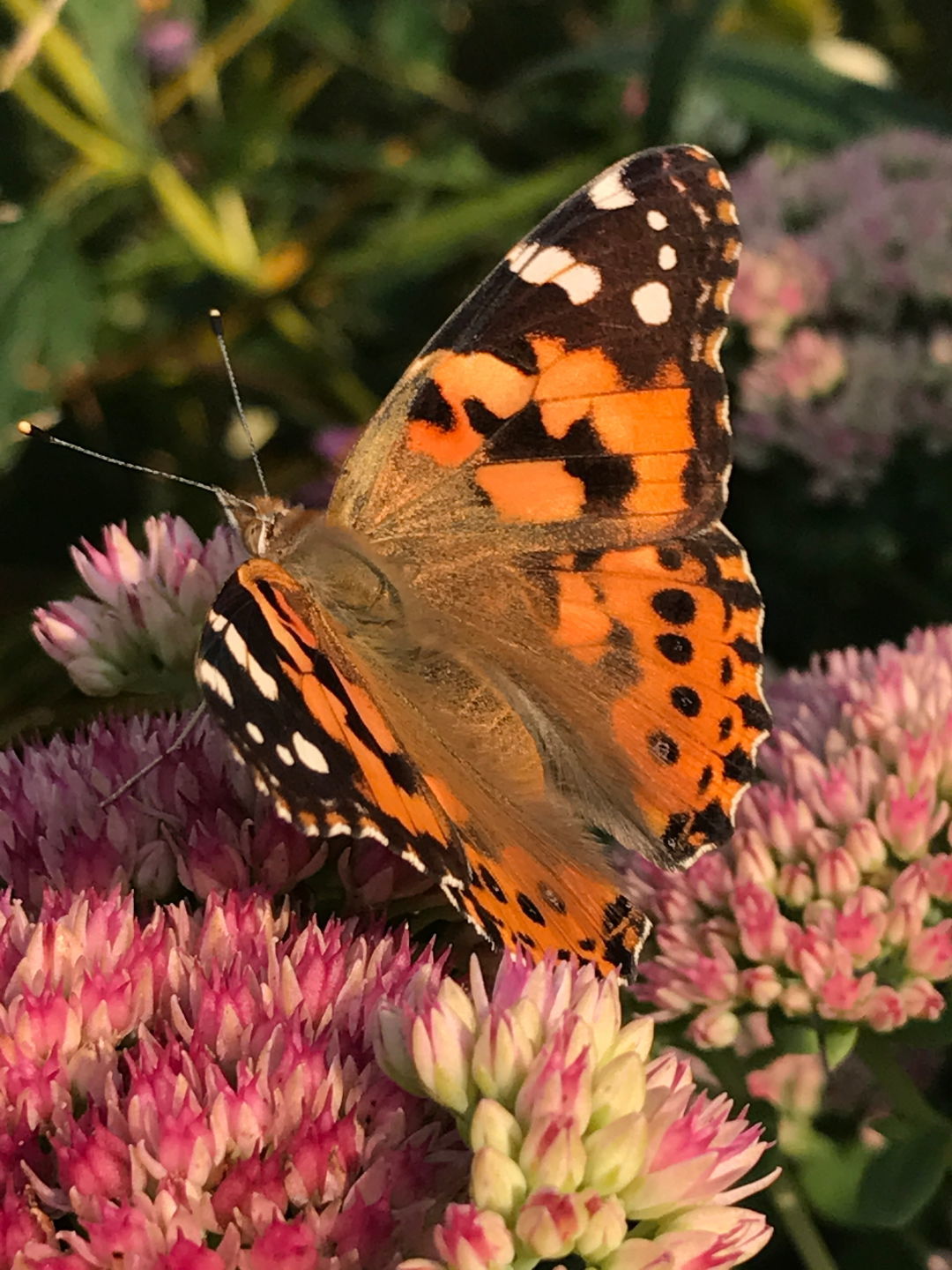 A painted lady butterfly fueling up on nectar. Painted ladies are native to every continent except Australia and Antarctica. The caterpillars feed on a wide range of plants, particularly favoring thistles and hollyhocks. Though found all over North America, they only overwinter in Mexico, then re-migrate north each year, just like their more famous cousins, the monarchs. Despite their small size, they can travel up to 100 miles a day while migrating!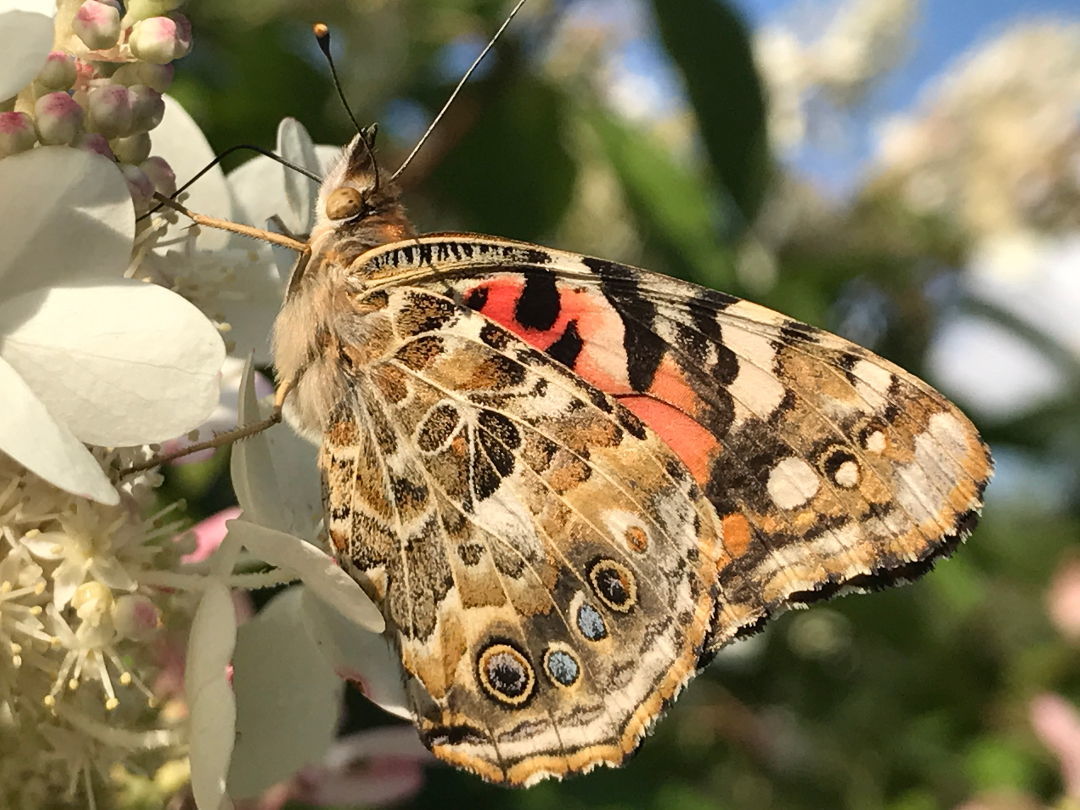 Another painted lady butterfly, this time with its wings closed, showing off the intricate pattern on the underside of the wings.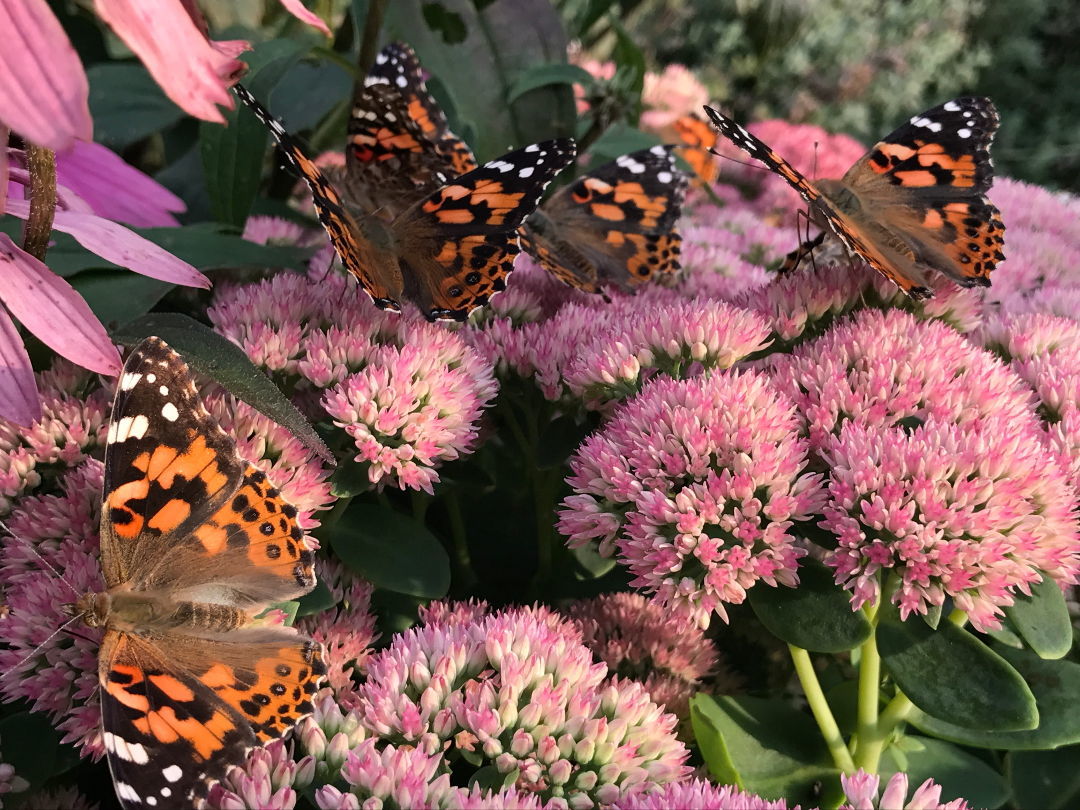 A group of painted ladies has a snack on a sedum. Painted ladies are known to migrate to new locations in groups in an unpredictable way, so sometimes you'll get lucky and a whole cloud of these beauties will show up in your garden! Make sure you have plenty of nectar for them to feed on, and they might just stick around.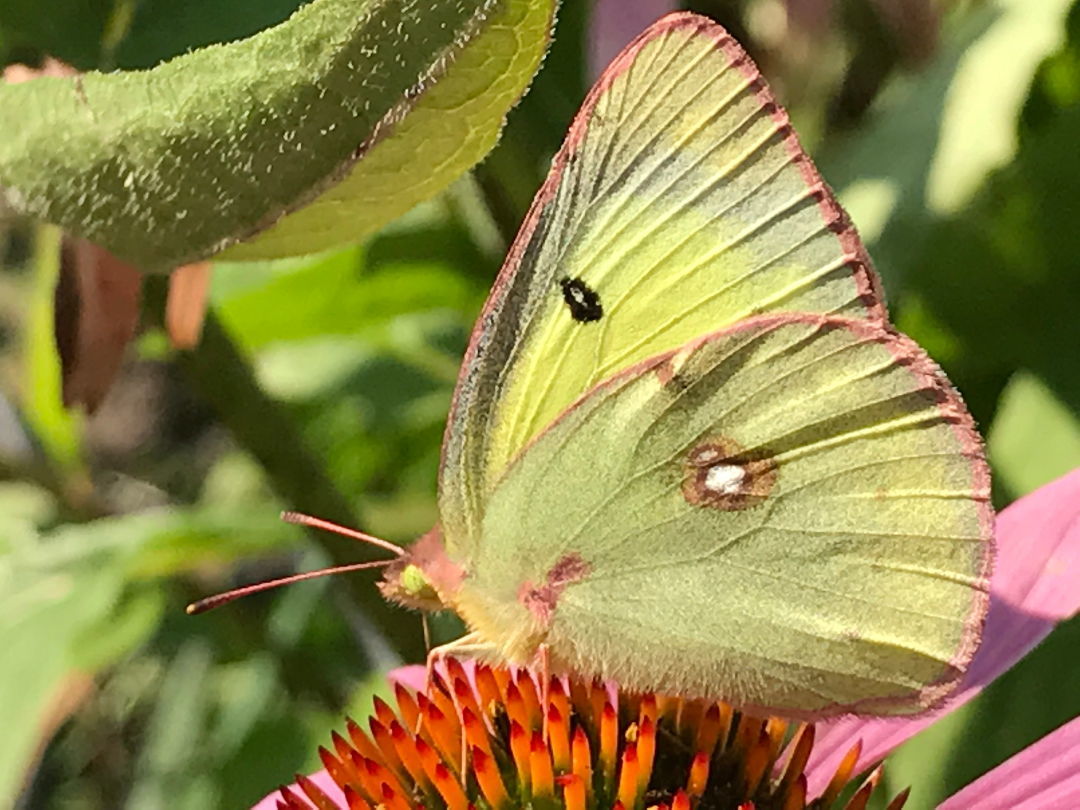 This little beauty is a pink-edged sulphur. The caterpillars feed on the leaves of blueberries, so if you grow blueberries, you can enjoy this beautiful butterfly as well as the delicious fruit!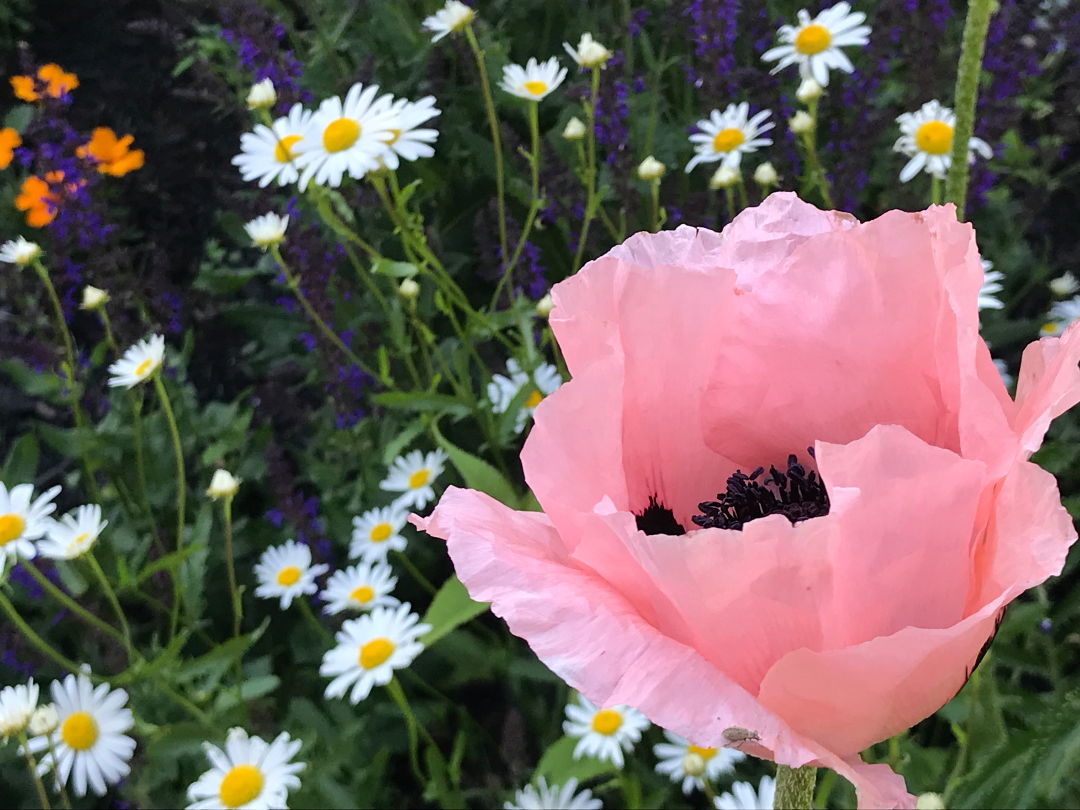 A lovely pink oriental poppy (Papaver orientale, Zones 3–7)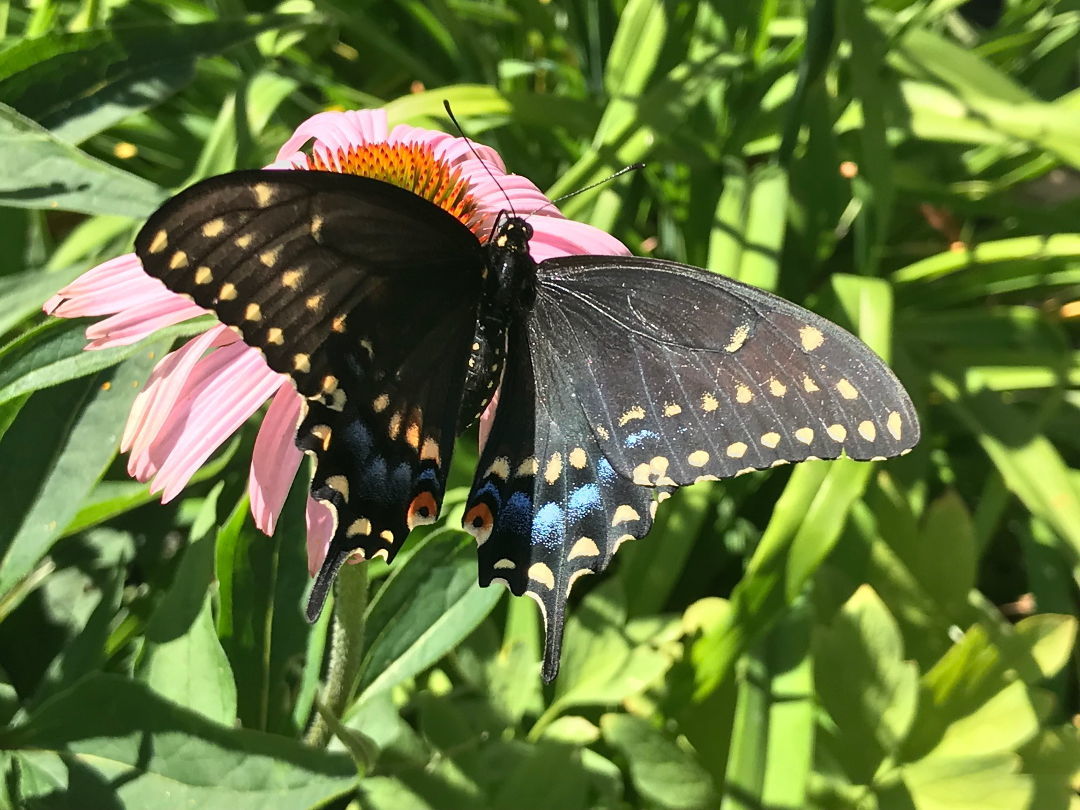 A black swallowtail butterfly. Swallowtails are some of the most beautiful butterflies in North America, and the secret to having more of them in the garden is to provide lots of food for their caterpillars as well as flowers for the adults. The caterpillars feed on members of the carrot family, and they love the leaves of plants such as carrots, Queen Anne's lace, parsley, dill, and fennel.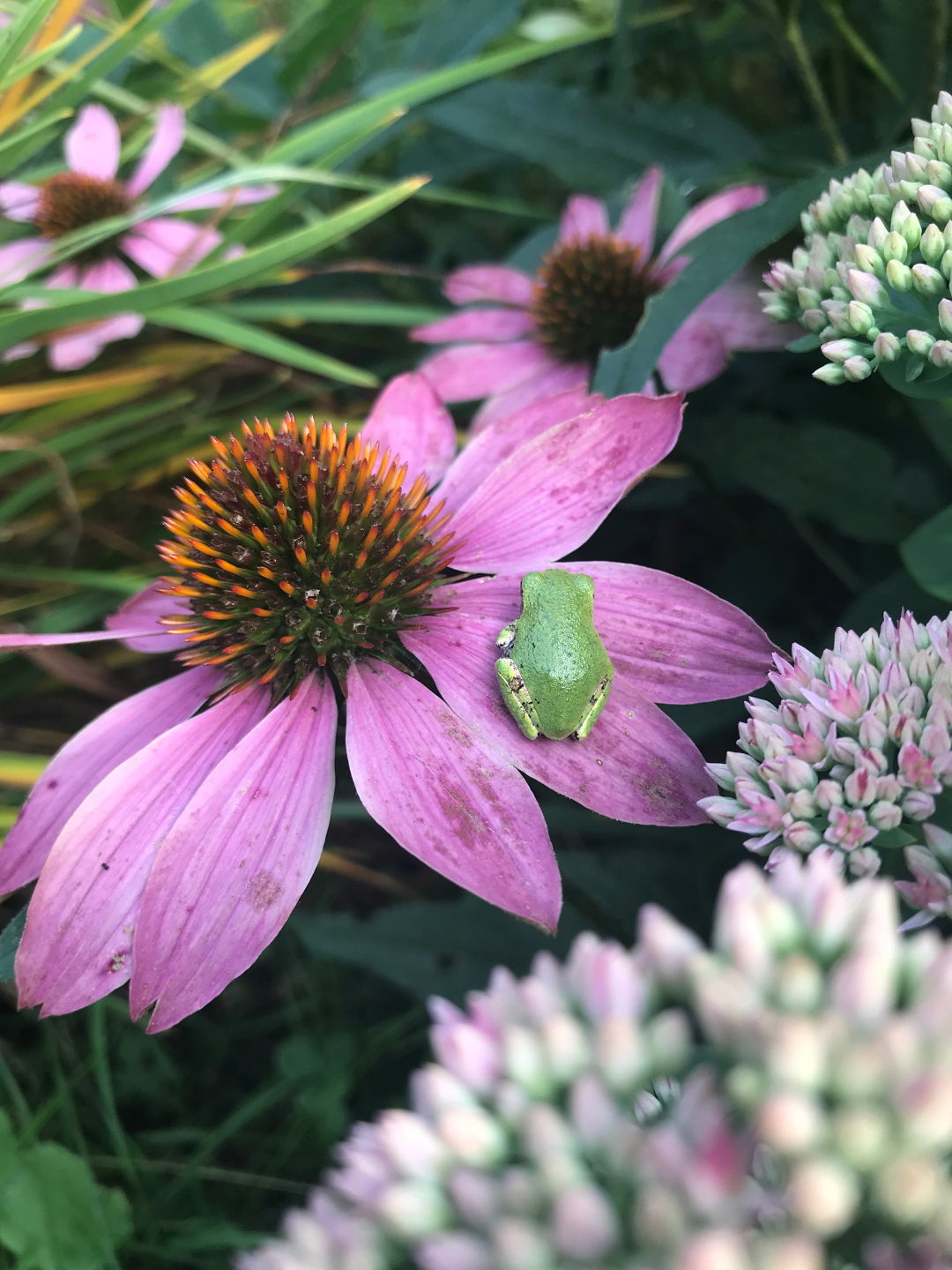 Not every visitor to the flowers is an insect! This little frog is hanging out, maybe hoping to have a snack of one of the visiting pollinators.
Have a garden you'd like to share?
Have photos to share? We'd love to see your garden, a particular collection of plants you love, or a wonderful garden you had the chance to visit!
To submit, send 5-10 photos to [email protected] along with some information about the plants in the pictures and where you took the photos. We'd love to hear where you are located, how long you've been gardening, successes you are proud of, failures you learned from, hopes for the future, favorite plants, or funny stories from your garden.
If you want to send photos in separate emails to the GPOD email box that is just fine.
Have a mobile phone? Tag your photos on Facebook, Instagram or Twitter with #FineGardening!
You don't have to be a professional garden photographer – check out our garden photography tips!
Do you receive the GPOD by email yet? Sign up here.