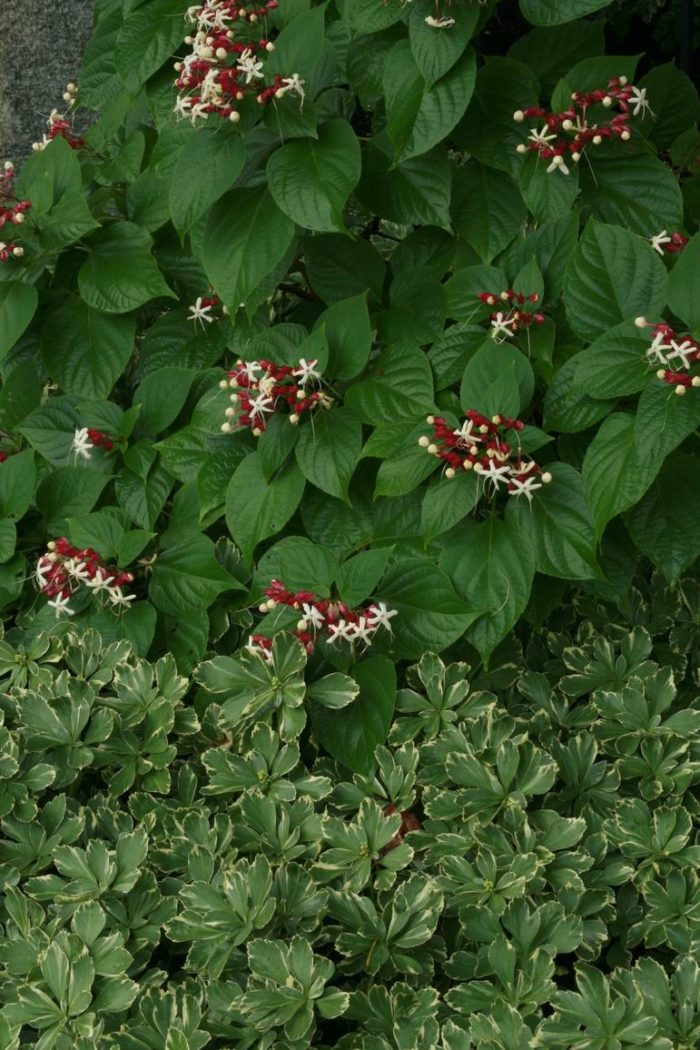 Why, oh why don't more gardeners plant variegated pachysandra (Pachysandra terminalis 'Variegata', USDA Hardiness Zones 4-8)? It's so much more interesting than the plain Jane unvariegated sort. Is it because you can never find it in nurseries, and no one wants to mail-order groundcovers? Are we just stuck in an all-green rut? Who knows. Do the shade gardening world a favor and start asking for this awesome alternative. Here it's combined with a clerodendron (Clerodendron trichotomum, Zones 7-9) at Tower Hill Botanic Garden in Boyleston, Massachusetts. Tomorrow I'll feature the native alternative…
Welcome to the Fine Gardening GARDEN PHOTO OF THE DAY blog! Every weekday we post a new photo of a great garden, a spectacular plant, a stunning plant combination, or any number of other subjects. Think of it as your morning jolt of green.
Sign up to get new posts delivered to your inbox each morning so you'll always remember to take a look, or subscribe to our RSS feed. We look forward to sharing our garden travels with you.
If you think you have a photo that we should share on the Garden Photo of the day, email us. Send hi-res images to [email protected] with GPOD in the subject line. We'll only respond if we plan to use your photo.