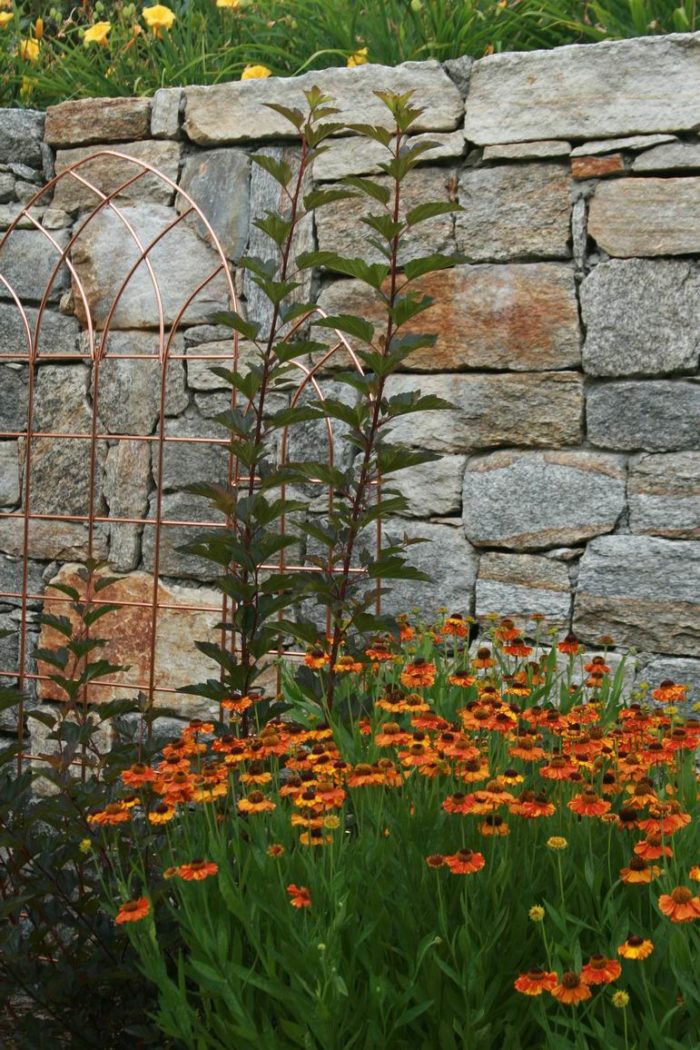 Copper is the name of the game in this little vignette designed by Beth Giebel in New Milford, Connecticut. In it, she combines a ninebark (Physocarpus opulifolius cv., Zones 3-7), a sneezeweed (Helenium cv., Zones 4-8), and a copper trellis to harmonious effect against a stunning stone wall that has rusty patches that fit right in with the color scheme. By the way, who says you need to grow something on a trellis? Sometimes it makes an even more effective focal point or backdrop without the benefit of a vine.
Welcome to the Fine Gardening GARDEN PHOTO OF THE DAY blog! Every weekday we post a new photo of a great garden, a spectacular plant, a stunning plant combination, or any number of other subjects. Think of it as your morning jolt of green.
Sign up to get new posts delivered to your inbox each morning so you'll always remember to take a look, or subscribe to our RSS feed. We look forward to sharing our garden travels with you.
If you think you have a photo that we should share on the Garden Photo of the day, email us. Send hi-res images to [email protected] with GPOD in the subject line. We'll only respond if we plan to use your photo.