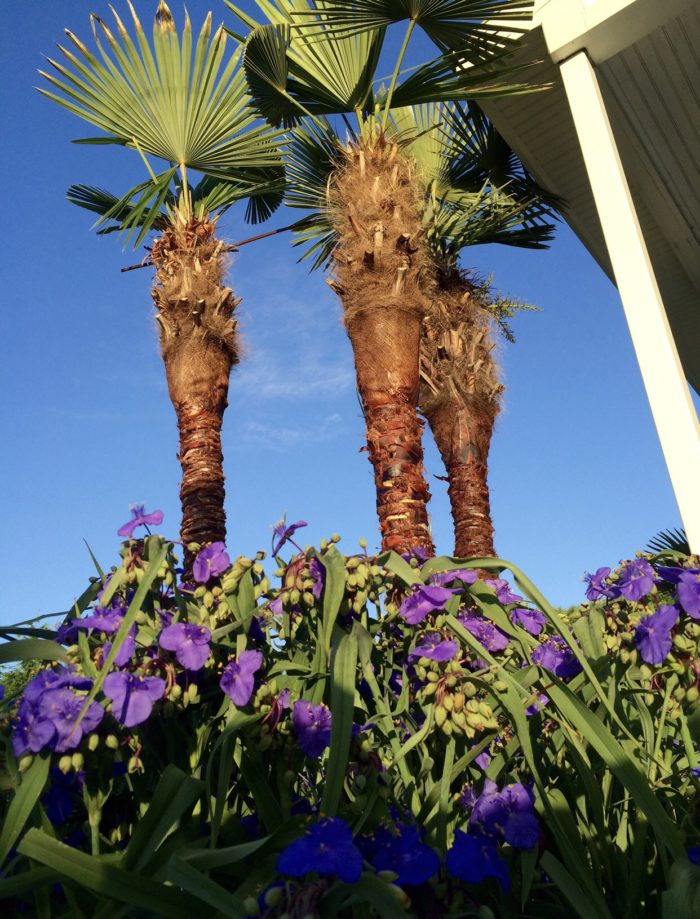 Today we're visiting Bill Hewitt's unusual garden in southeastern Virginia, which he has turned into a tropical escape very different from the norm in his area. And it is one kind of escape to the tropics you can take in the current world of travel restrictions!
My love of the tropics and tropical plants made me push the boundaries of the "standard Virginia landscape." I've been growing tropicals and palms in Virginia for close to 30 years. The diverse climate of southeastern Virginia can bring highs over a hundred and lows below zero. However, many of my palms and tropical plants have survived even the coldest of lows.
It's a passion and a hobby that I've had since I became a homeowner. Why would anyone not want their home to be a place of escape? Don't wait for a vacation—take one in your own yard!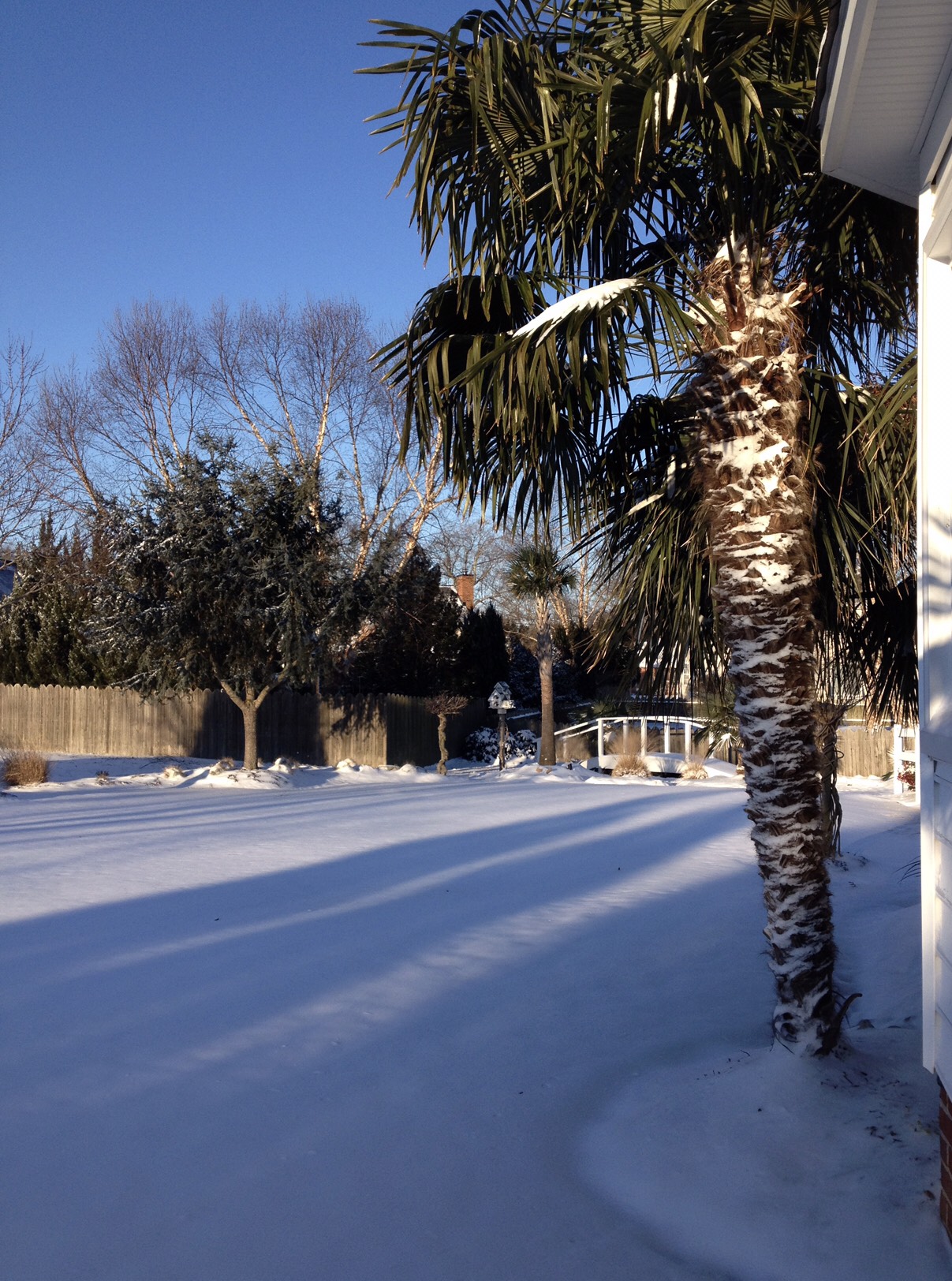 We associate palm trees with very warm, frost-free climates, but there are a few varieties that can be grown in climates as cold as Zone 7. The Chinese windmill palm (Trachycarpus fortunei, Zones 7–10) is one of the hardiest, and growing it in colder climates gives you the unusual visual of snow on palms trees!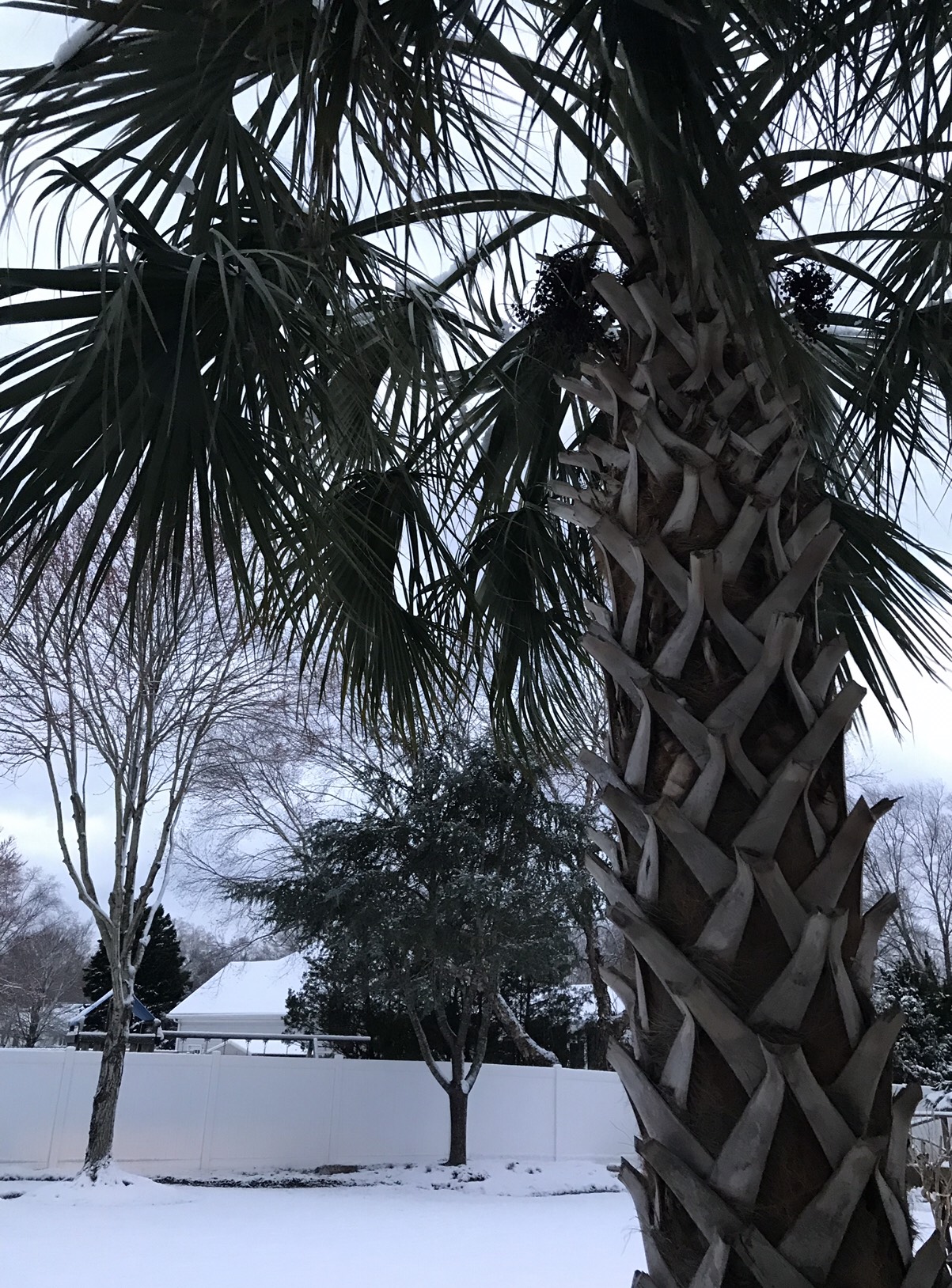 Another hardy palm unconcerned by a snowy winter day.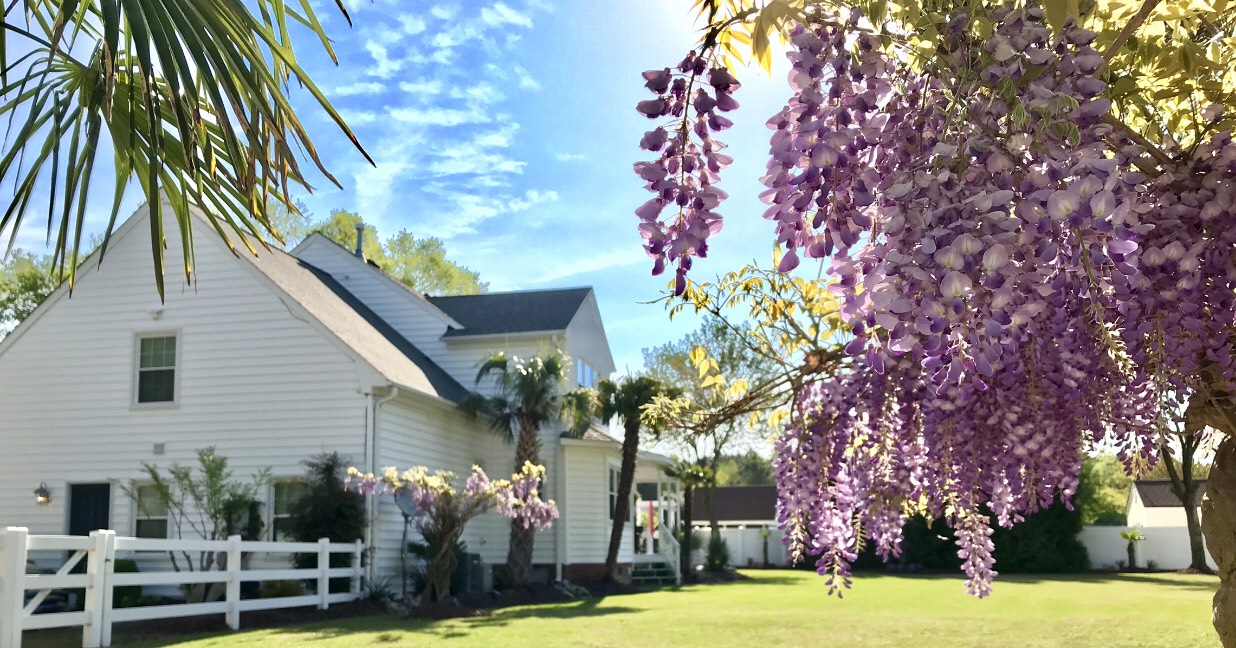 As spring arrives, the palms are joined by a more typical inhabitant of Virginia gardens, a wisteria (Wisteria sinensis, Zones 5–8).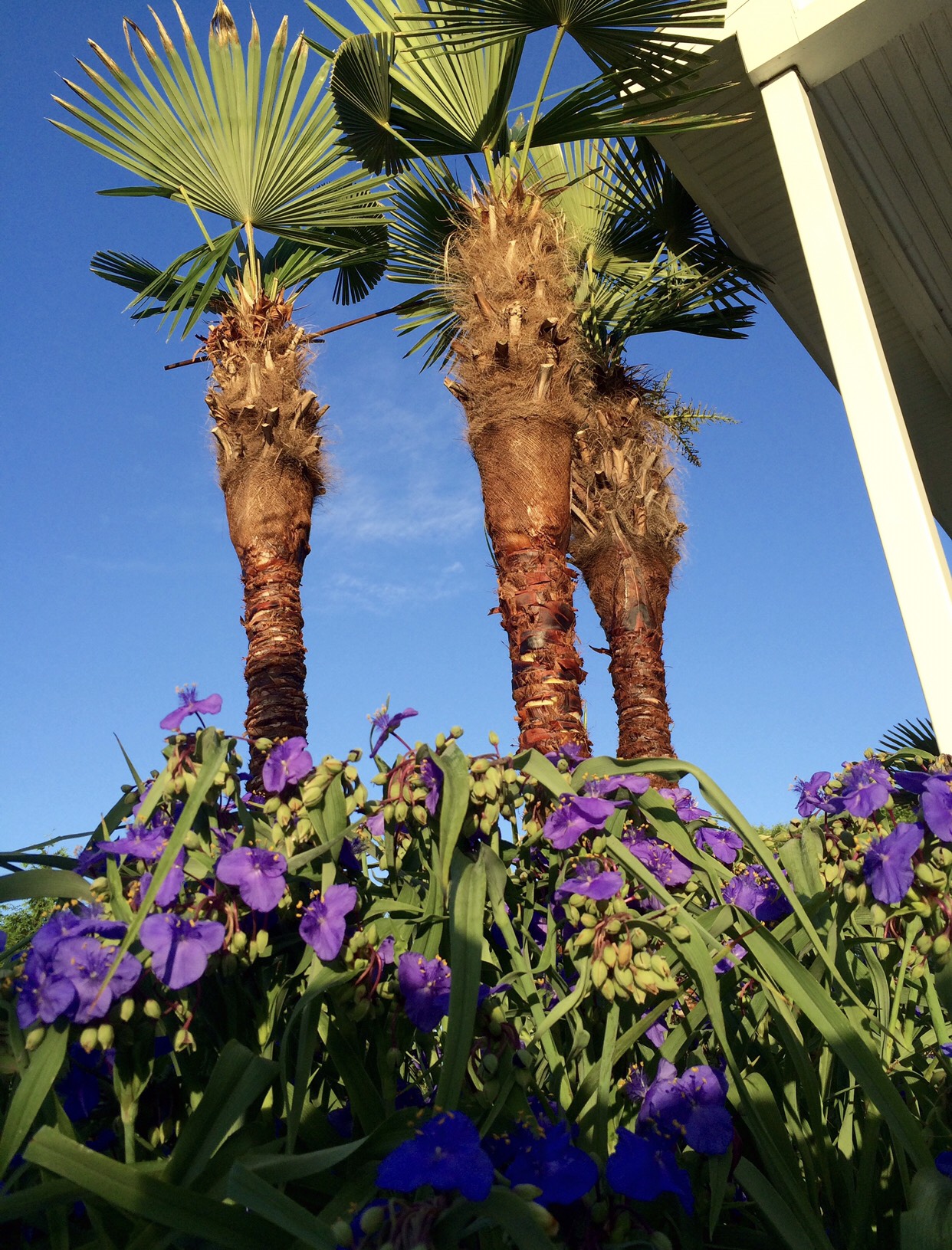 Palms presiding over a patch of blooming spiderwort (Tradescantia, Zones 4–9 ), a perennial with grasslike leaves and purple flowers in the summer. Each individual bloom only lasts a day, but they are produced in abundance to make a terrific display.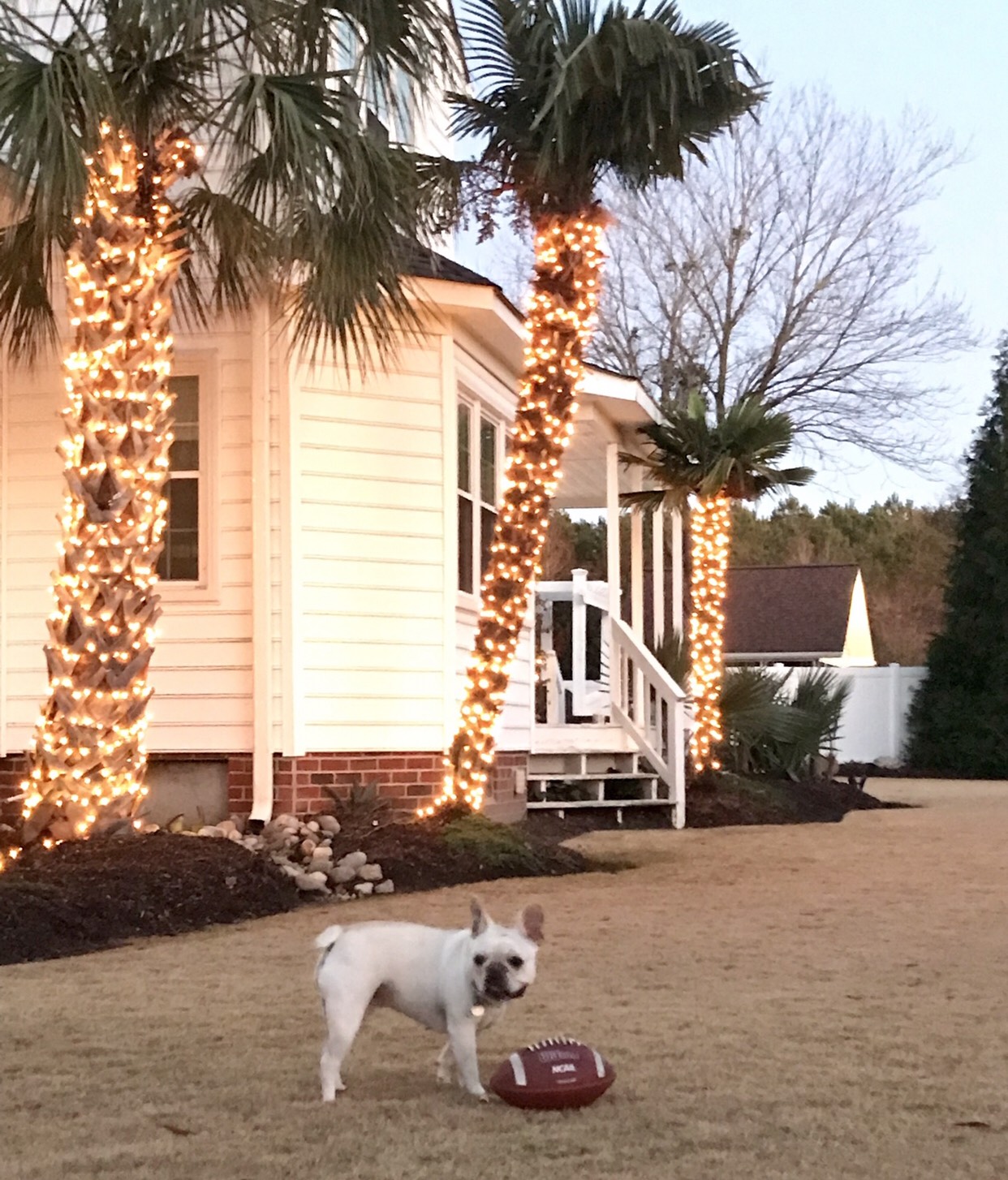 Palm trunks dressed up with lights for the holidays, while a four-legged member of the household is ready for a game of football.
Wisteria blooming in tree form. Wisterias normally grow as vigorous vines, but when staked up and carefully pruned, they can be grown to look like small trees. This can be a great way to ensure that this sometimes overly vigorous plant doesn't get out of hand and take over the whole garden.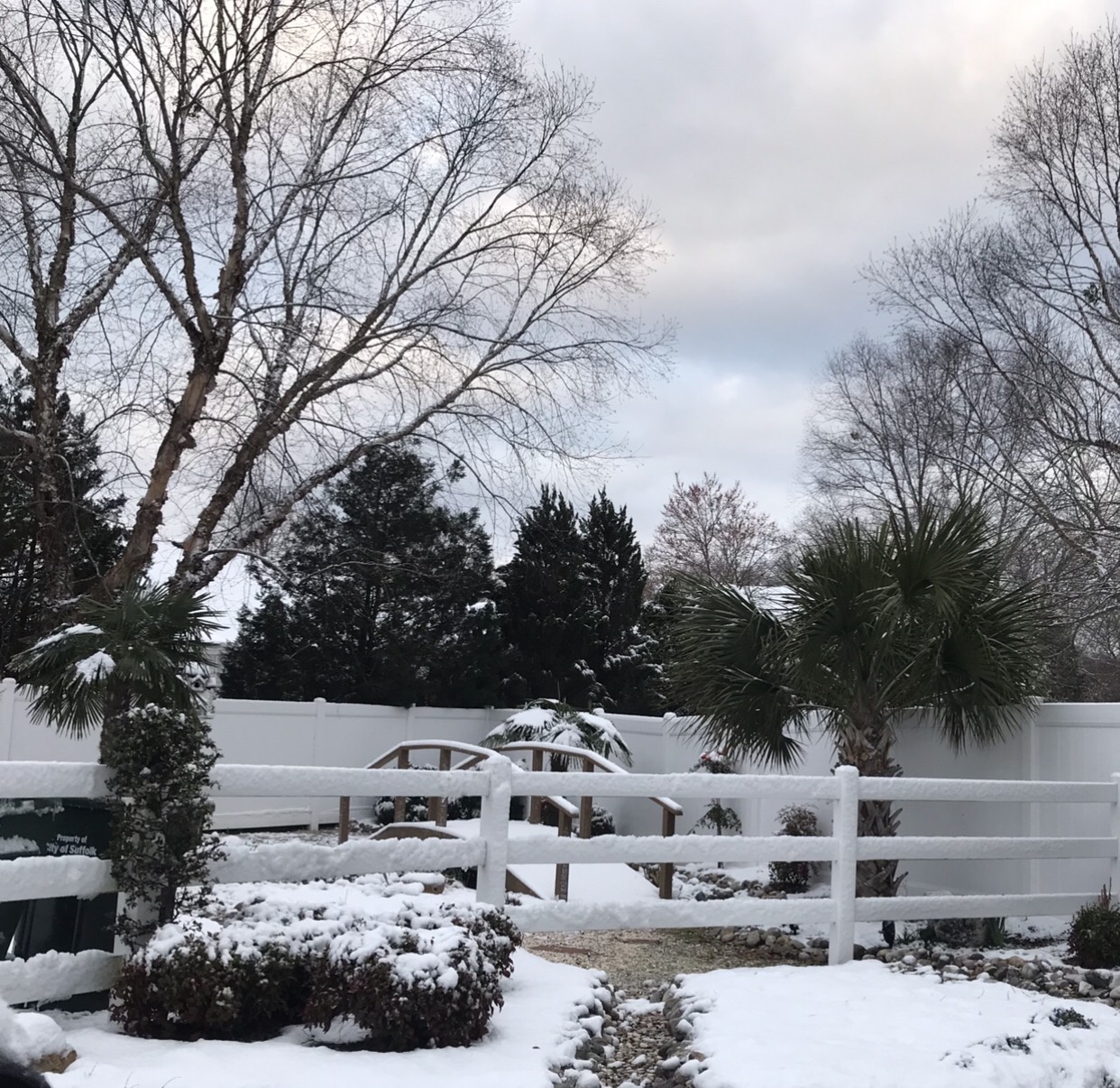 Bill's Virginia tropics hunkering down and waiting out the cold.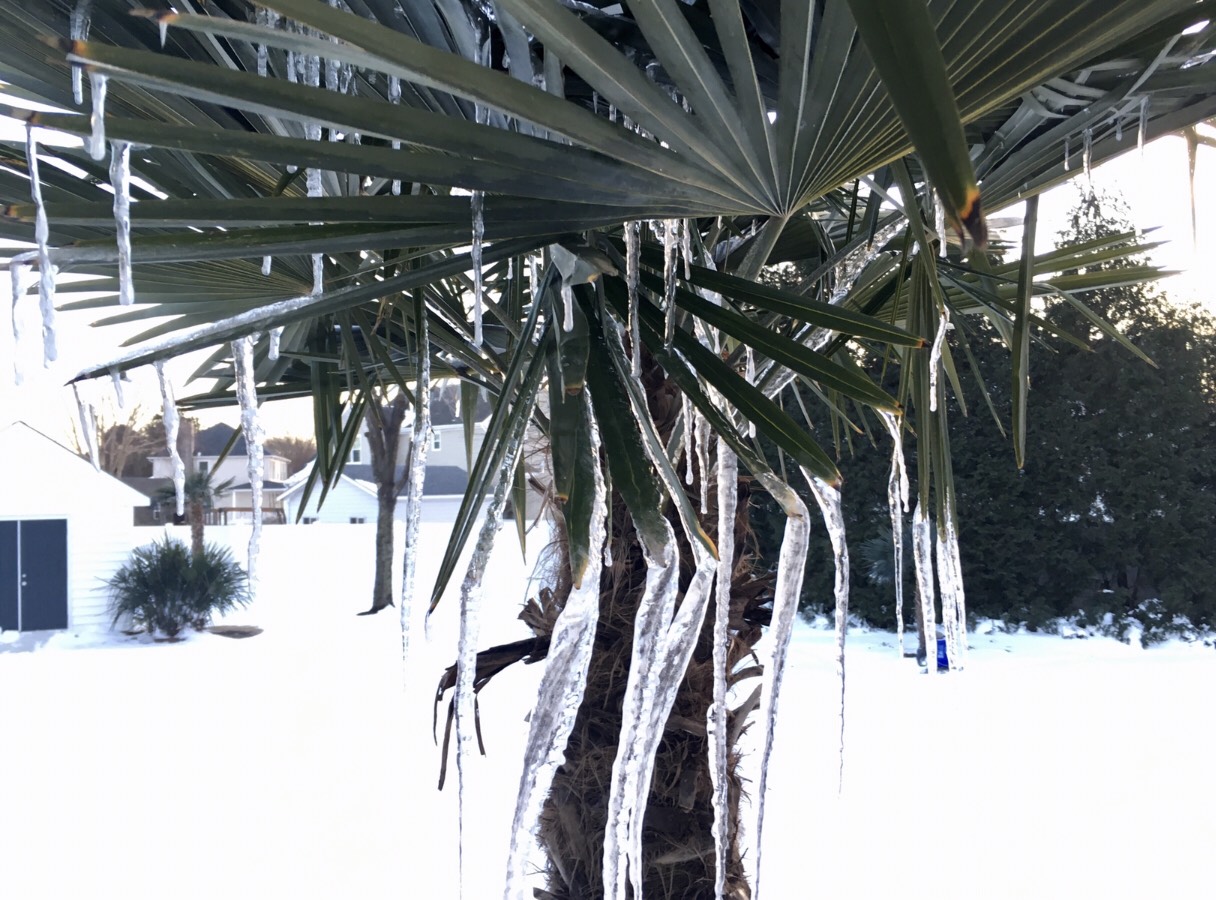 If you have to see ice in the garden, why not see it so dramatically and unusually on a palm? This is a great visual reminder that with the right plant choices, you can create nearly any style of garden in nearly any climate.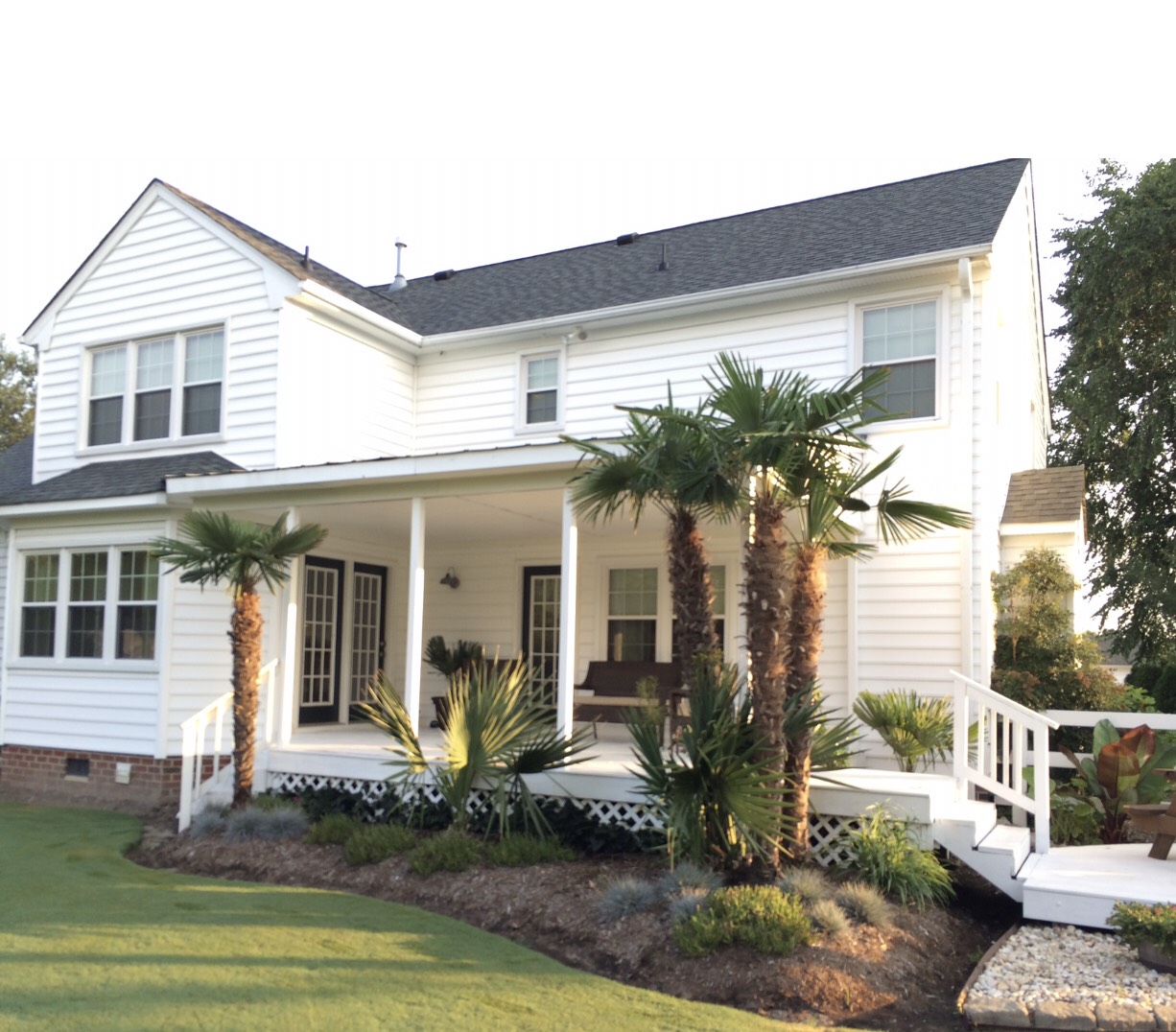 Bill sent in so many great pictures that I'm sharing them over two days, so come back tomorrow for more of this unusual garden.
Have a garden you'd like to share?
Have photos to share? We'd love to see your garden, a particular collection of plants you love, or a wonderful garden you had the chance to visit!
To submit, send 5-10 photos to [email protected] along with some information about the plants in the pictures and where you took the photos. We'd love to hear where you are located, how long you've been gardening, successes you are proud of, failures you learned from, hopes for the future, favorite plants, or funny stories from your garden.
If you want to send photos in separate emails to the GPOD email box that is just fine.
Have a mobile phone? Tag your photos on Facebook, Instagram or Twitter with #FineGardening!
You don't have to be a professional garden photographer – check out our garden photography tips!
Do you receive the GPOD by email yet? Sign up here.