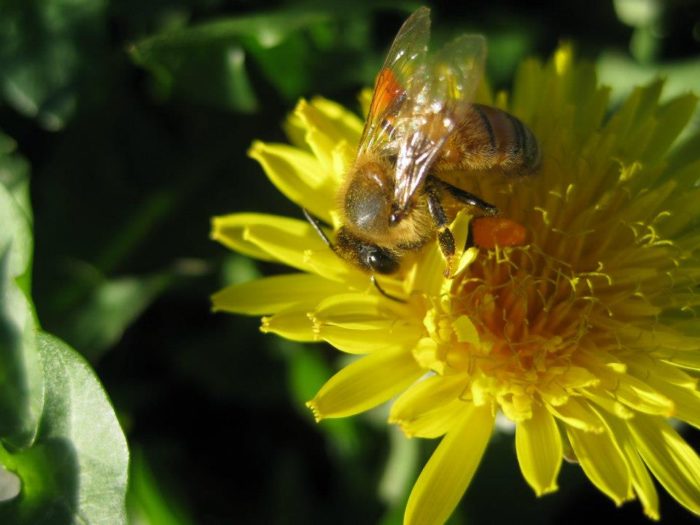 Sherry Elder of Fancy Farm, Kentucky, sent in these photos of two of her favorite things together: yellow flowers and bees.
More and more gardeners are realizing how important it is to make our gardens not only beautiful but safe places for critically important pollinators such as bees to exist. Luckily, often the goal of making a beautiful garden and supporting pollinators overlap. We love abundant flowers all season long, and that is also the main thing bees need to thrive! Avoiding the use of pesticides and adding some native plants to your garden will make a pollinator paradise.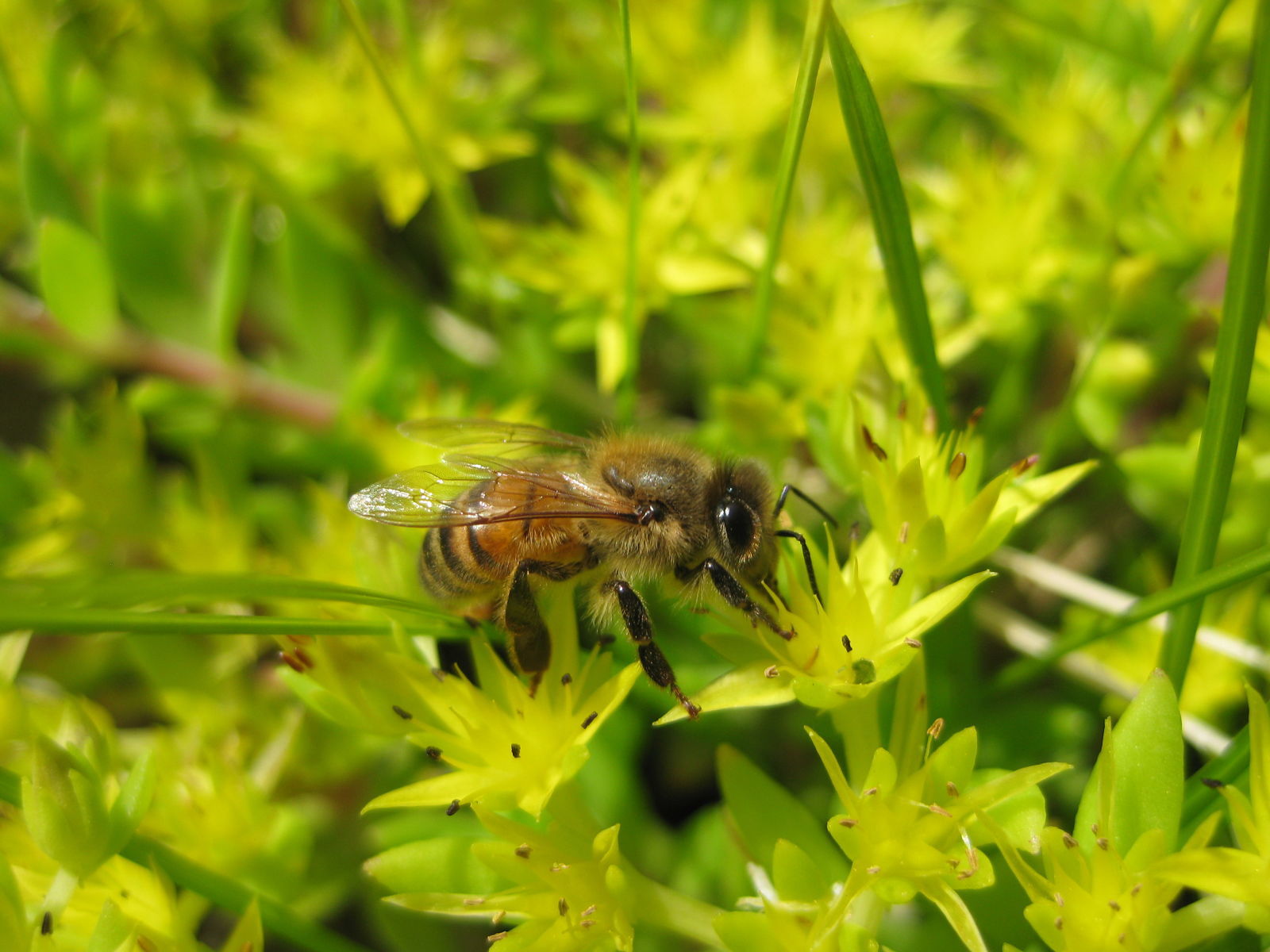 A honeybee sipping nectar. Bees and other pollinators get most of their energy from the sugary nectar produced by many flowers. Listen to an episode about plants for pollinators on our podcast, Let's Argue About Plants.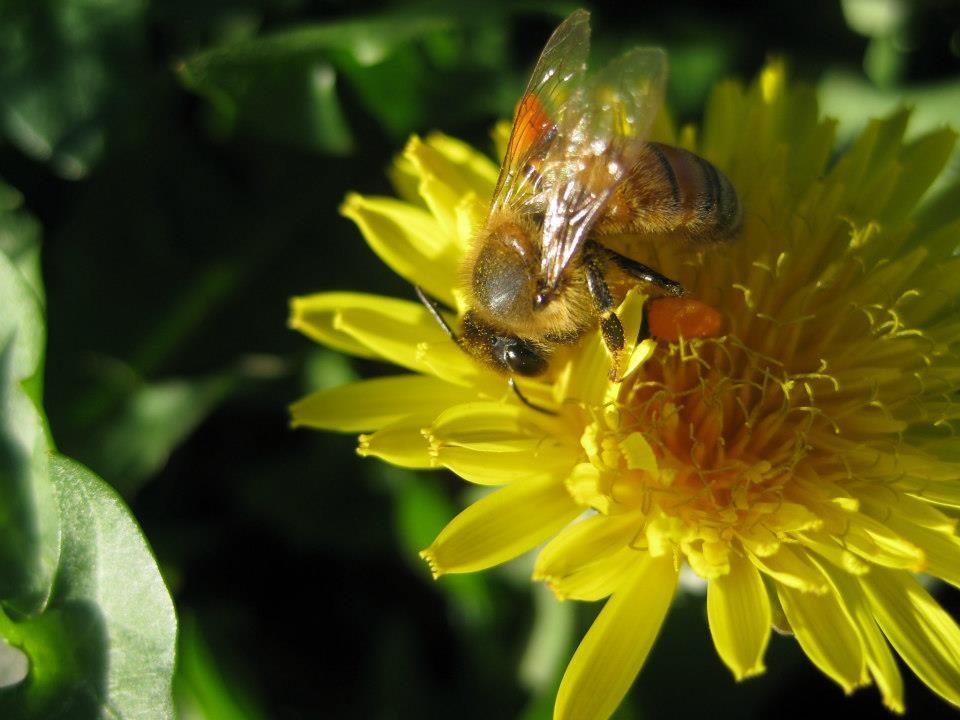 Another honeybee on a dandelion flower. The large orange lumps on either side of the bee are pollen sacks. In addition to nectar, bees eat a lot of protein-rich pollen. Honeybees, though critically important for so much of our agriculture, are not native to North America. They, like the dandelion the bee is feeding on, came with human colonists from Europe.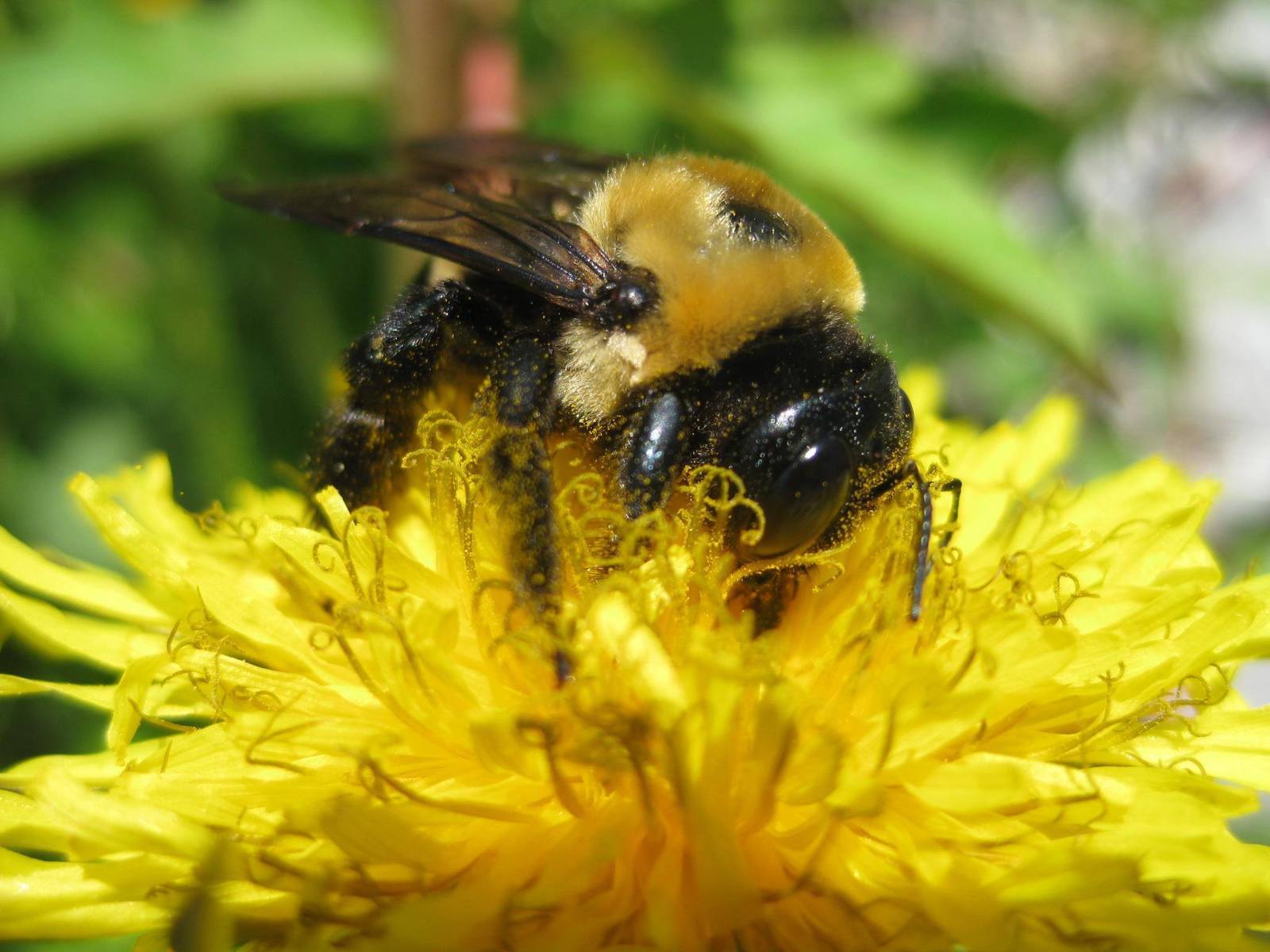 Though honeybees are not native to the Americas, we do have many native bees. This is a bumblebee, probably the common eastern bumblebee (Bombus impatiens), which is one of 46 different species of bumblebees native to North America.
Though honeybees get a lot more attention, native bees like bumblebees are also critically important to our ecosystem, and many of them are suffering greatly from habitat loss, new diseases, and pesticide use. Providing pesticide-free, flower-filled spaces for them in our gardens can do a lot to help these beautiful insects thrive. And don't discount "weeds." Dandelions are not native to North America, and few people plant them on purpose, but they are still a wonderful source of food for many different native insects.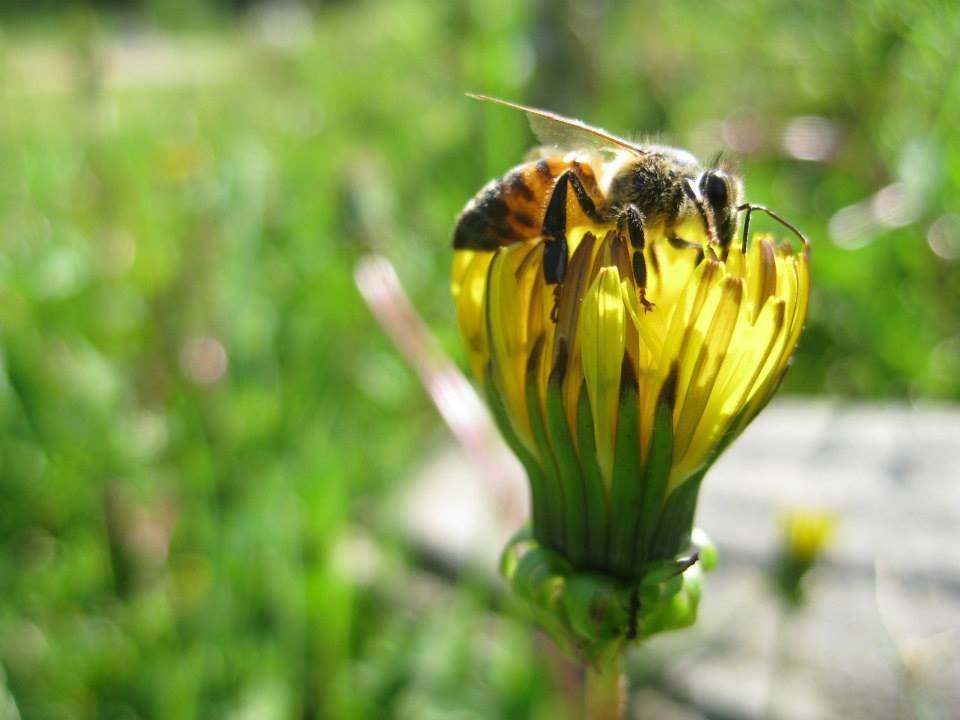 Many people fear being stung by bees, but most bees are not aggressive, particularly when they are feeding on flowers. Usually as long as you don't swat at or step on them, they will leave you alone and keep focused on the important work they do for our agricultural system and the larger ecosystem.
Have a garden you'd like to share?
Have photos to share? We'd love to see your garden, a particular collection of plants you love, or a wonderful garden you had the chance to visit!
To submit, send 5-10 photos to [email protected] along with some information about the plants in the pictures and where you took the photos. We'd love to hear where you are located, how long you've been gardening, successes you are proud of, failures you learned from, hopes for the future, favorite plants, or funny stories from your garden.
If you want to send photos in separate emails to the GPOD email box that is just fine.
Have a mobile phone? Tag your photos on Facebook, Instagram or Twitter with #FineGardening!
You don't have to be a professional garden photographer – check out our garden photography tips!
Do you receive the GPOD by email yet? Sign up here.