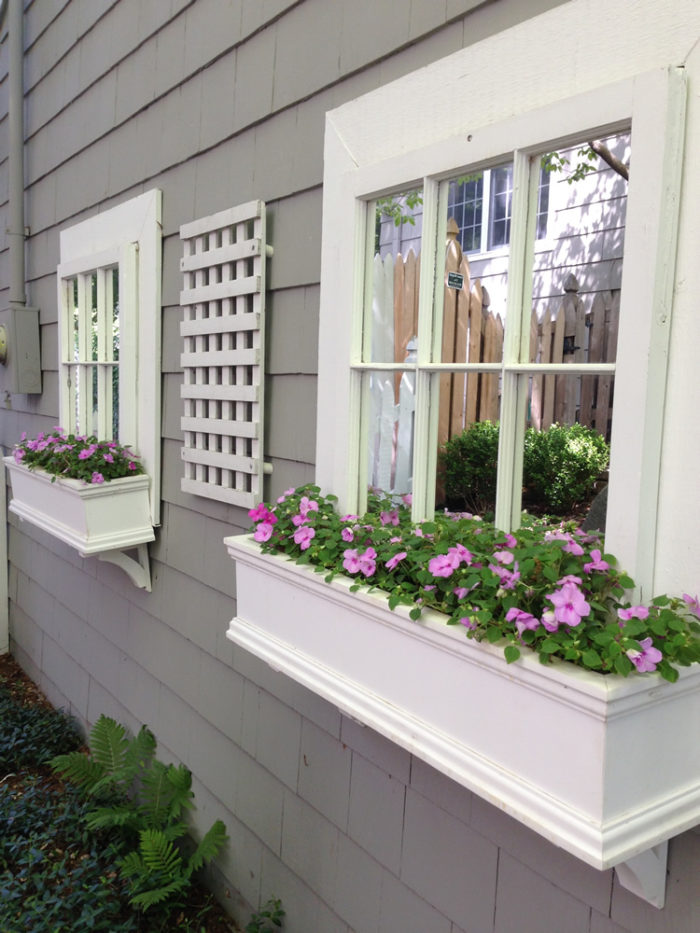 Welcome to Day 2 of Kathy's tour of local gardens. In case you missed it, yesterday she said, "Each year the greater Kansas City area is treated to a garden tour. On odd numbered years the the tour is hosted by the Master Gardeners of Greater Kansas City (Missouri). On even numbered years we are treated to the tour by the Johnson County (Kansas) Master Gardeners. All of the gardens on this tour belong to Master Gardeners.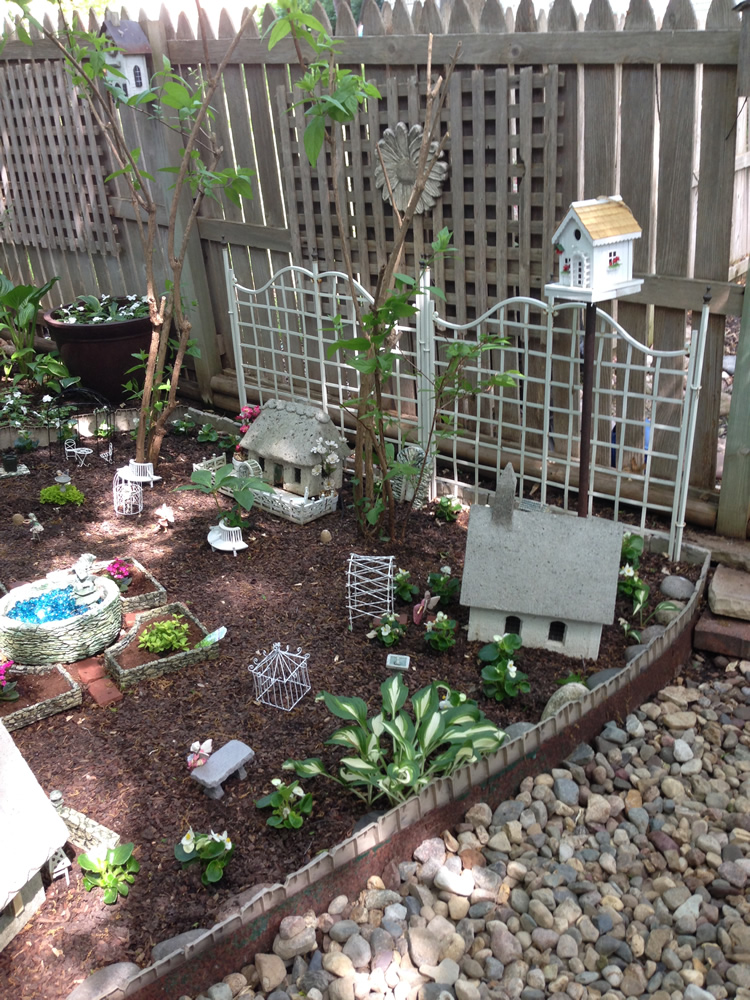 These are photos of some of the gardens I visited in May 2014. I always come away from these tours with new ideas."
Miniature gardens: Swoon! I know some people hate 'em, but I love 'em. And I'm a huge fan of the mirrored  windows and painting dead trees and shrubs interesting colors.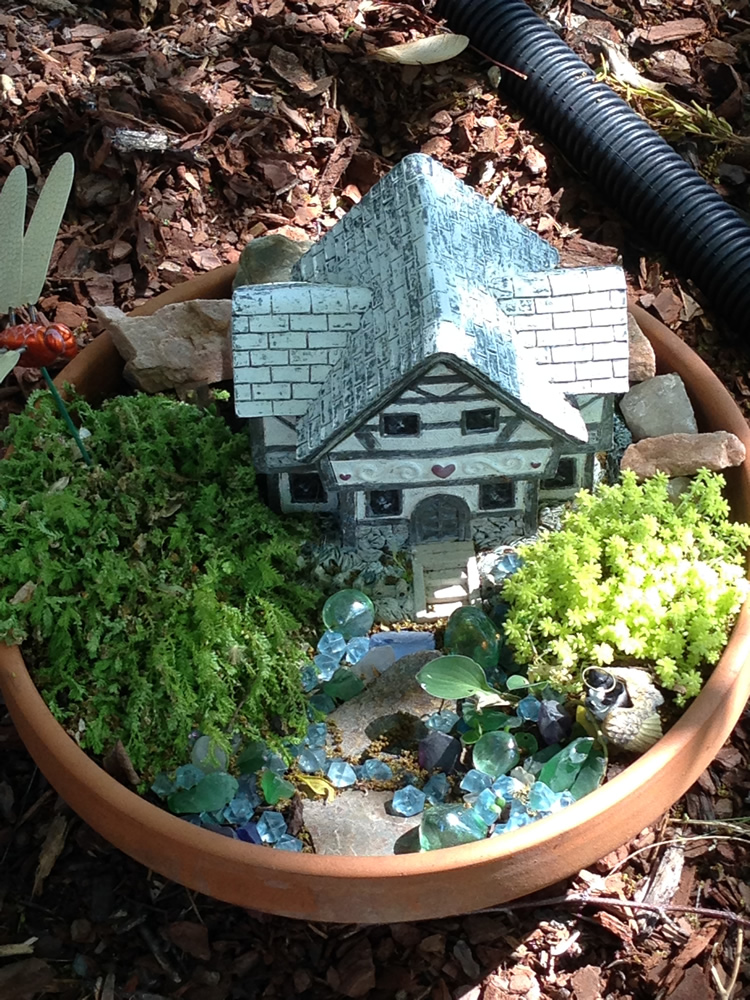 This was fun, Kathy, thanks!
—–Keep sending in photos of your garden, everyone! Without you, the GPOD wouldn't exist! Join the fun and let us all see what you're doing in your garden this year.—–