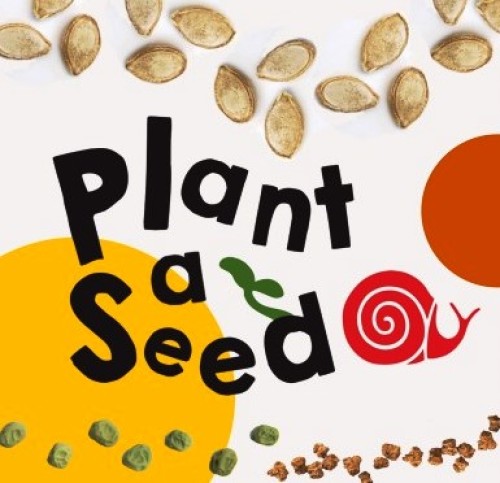 One of the best reasons to plant your vegetable garden from seed is the fact you have more choices of what to sow and grow. Instead of a handful of tomato, pepper and squash varieties at the garden center, there are hundreds of different choices when planted as seeds.
Another benefit of planting seeds is being able to grow vegetables that might become extinct without some help from gardeners. Many of the vegetables once available have been lost forever. In the 1870s, growers could plant more than 150 types of peas, 80 different turnips and 100 kinds of lettuces. Most of those, and many other fruits, vegetables and flowers, are no longer available because their seeds were lost over time.
Fortunately, there are organizations that work to save heirloom vegetables from extinction. Slow Food "believes biodiversity is key to a sustainable, adaptable and delicious future." That's why the Plant a Seed campaign is so important. 
This year's theme is Where Tradition Meets Innovation. Slow Food is pairing seeds from its Ark of Taste seed library with seeds from Row 7 Seed Company. The collaboration shows up in a kit that includes three seed packets from each. (The campaign kicks off on February 20, 2019.)
The squash, peas and beet seeds to save this season include these vegetables:
Long Island Cheese squash
Robin's Koginut squash
Laxton's Progress #9 pea
Beauregarde snow pea
Early Blood Turnip beet
Badger Flame beet
These seeds will soon be planted in gardens across the country. Slow Food is donating 500 Plant a Seed kits to school gardens, and individual gardeners can get in on the planting, too. Gardeners can order the seed kits for $35 each (or $30 for Slow Food members). The kit includes the six seed packets, promotional materials and other goodies.
The seeds selected for this season's vegetable gardening kits are easy to grow, adaptable to many growing regions and they're delicious. Each variety deserves to be on your table and available for generations of gardeners into the future.