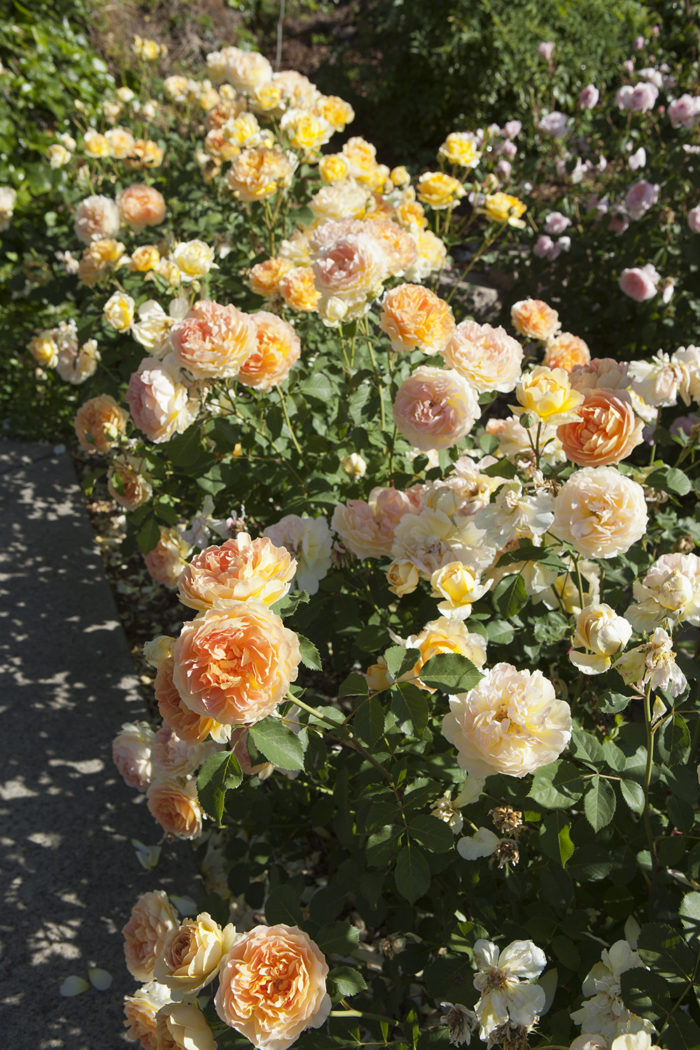 We're going back to Nanci Kerby's home in Napa, California, to see another garden she created.
In our backyard is a border of pine/conifer trees. The winds last year blew a huge tree down, leaving us with 3-foot chunks of trunk in the far right corner of the yard that could not easily be moved. We figured we would disguise them with a mound of dirt until nature decomposed them. Adjacent to this space we wanted something better than ivy and pine needles at the edge of the walkway around the pool, so we looked into English roses by David Austin. These steps allowed both areas to be redefined.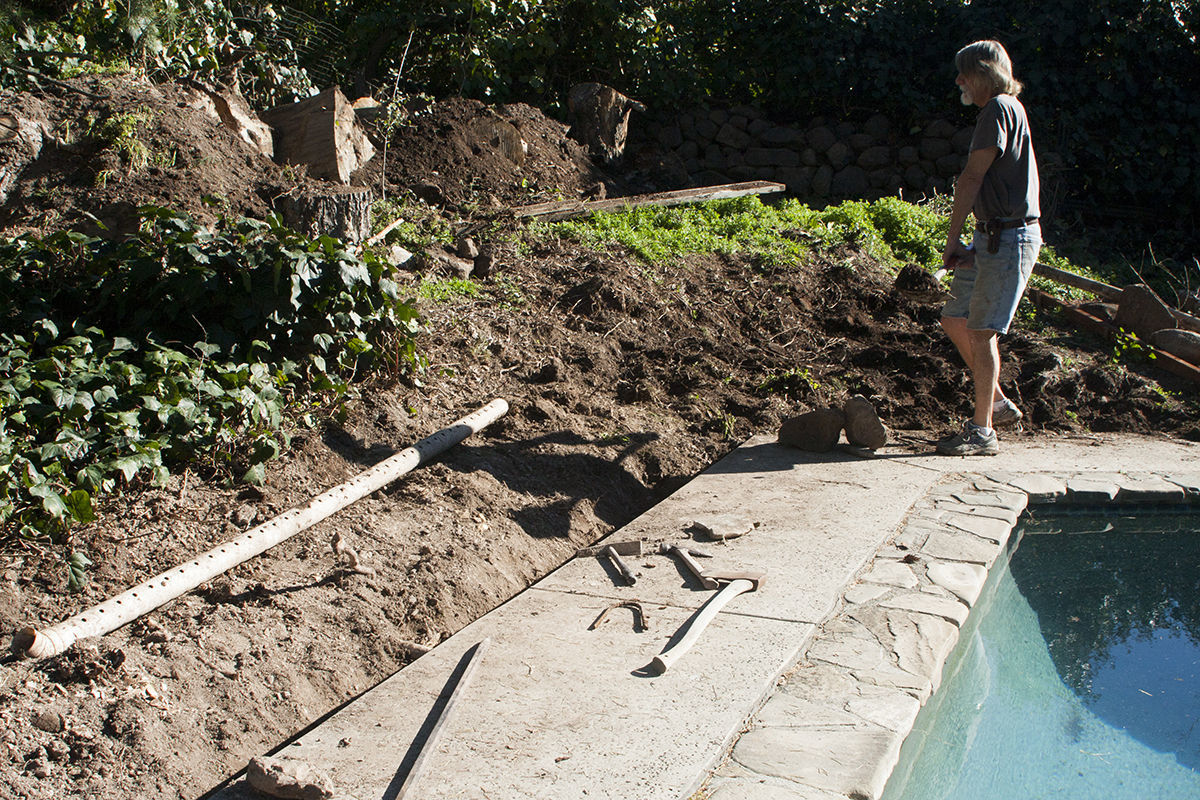 We selected our varieties and set upon making a habitat for them. Mike cleared about 3 feet into the ivy and back-bordered it with wood boards. By digging down the new rose area, he was able to toss many shovelfuls of dirt onto the hill to cover the huge chunks of tree trunk.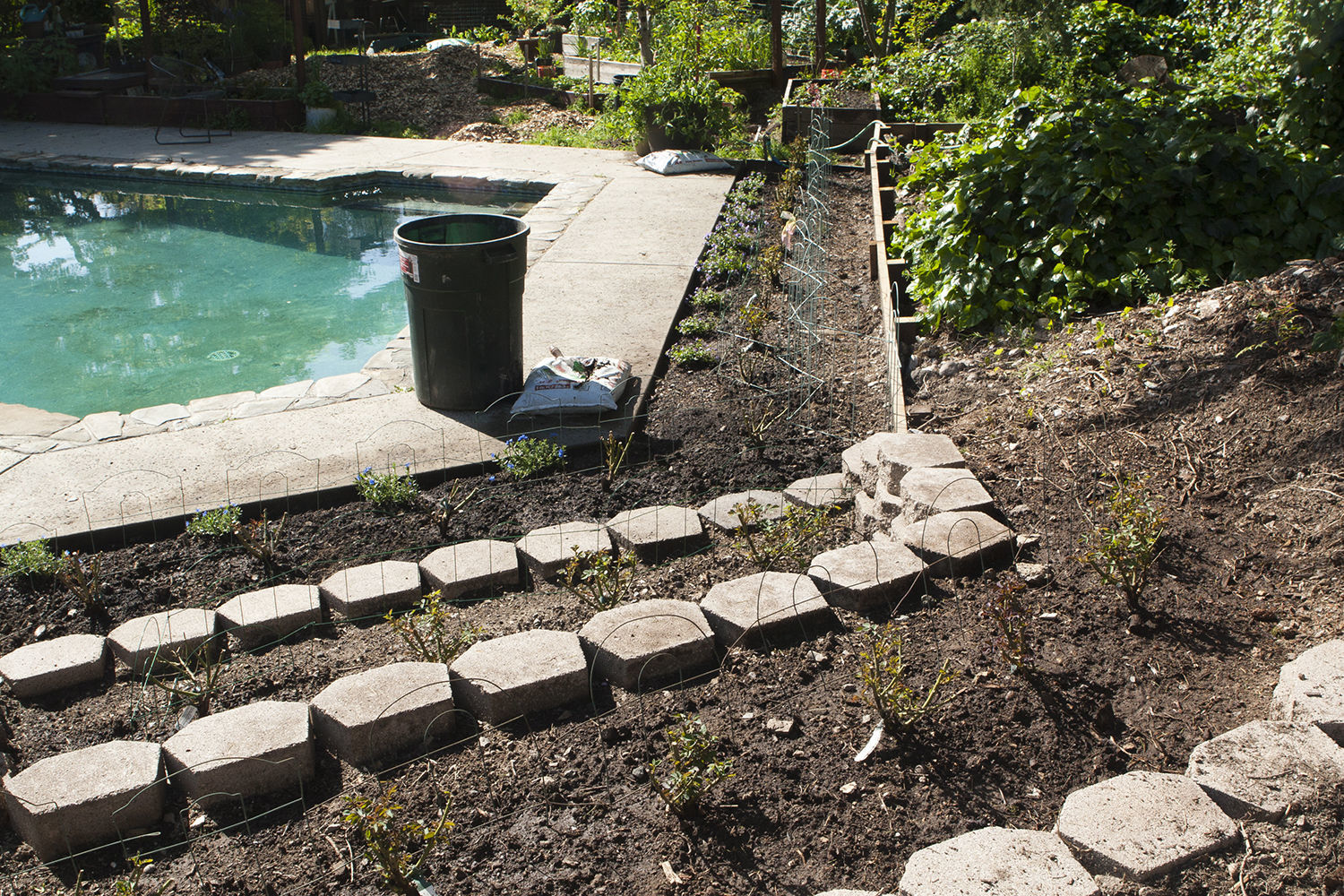 Landscape pavers have been a mainstay on our property. They look neat, and they define areas. We chose them for the two layers of roses we planned to terrace up the hill. When we received our roses and discovered there were more than we thought for the area, we added a third terrace.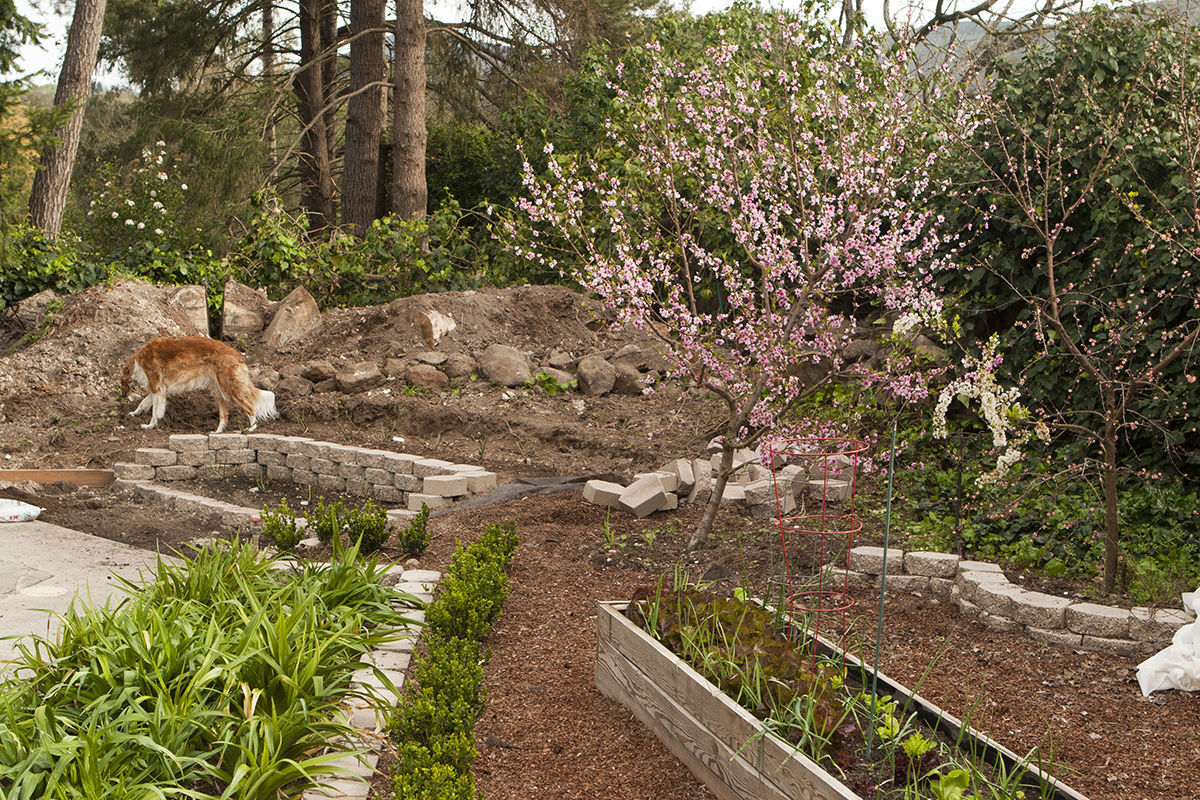 Our borzoi dog was very interested in the new area we had created for her to sit in—until we planted the roses. I actually had to put a small green wire fence in the bed because she was trying to sit between the roses. With the rose terraces complete, we waited for them to sprout out. It was very exciting when we got our first rose!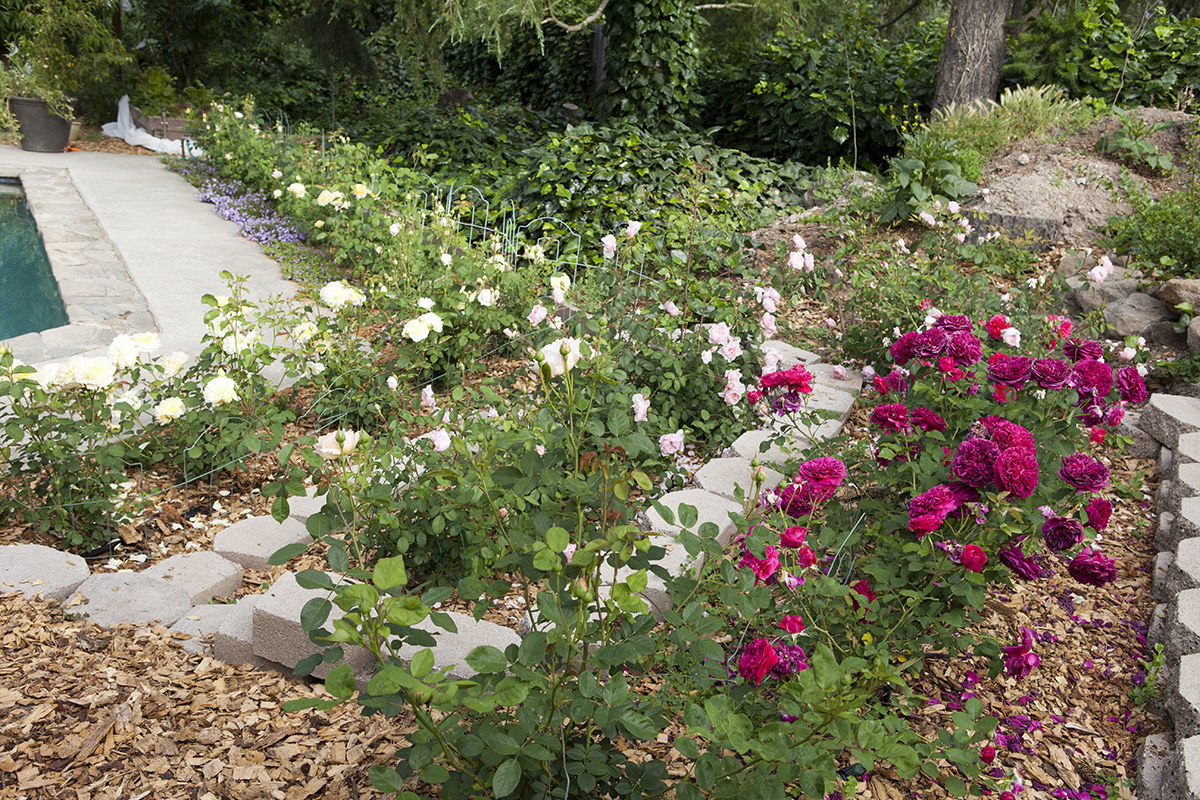 The rose garden in its first year.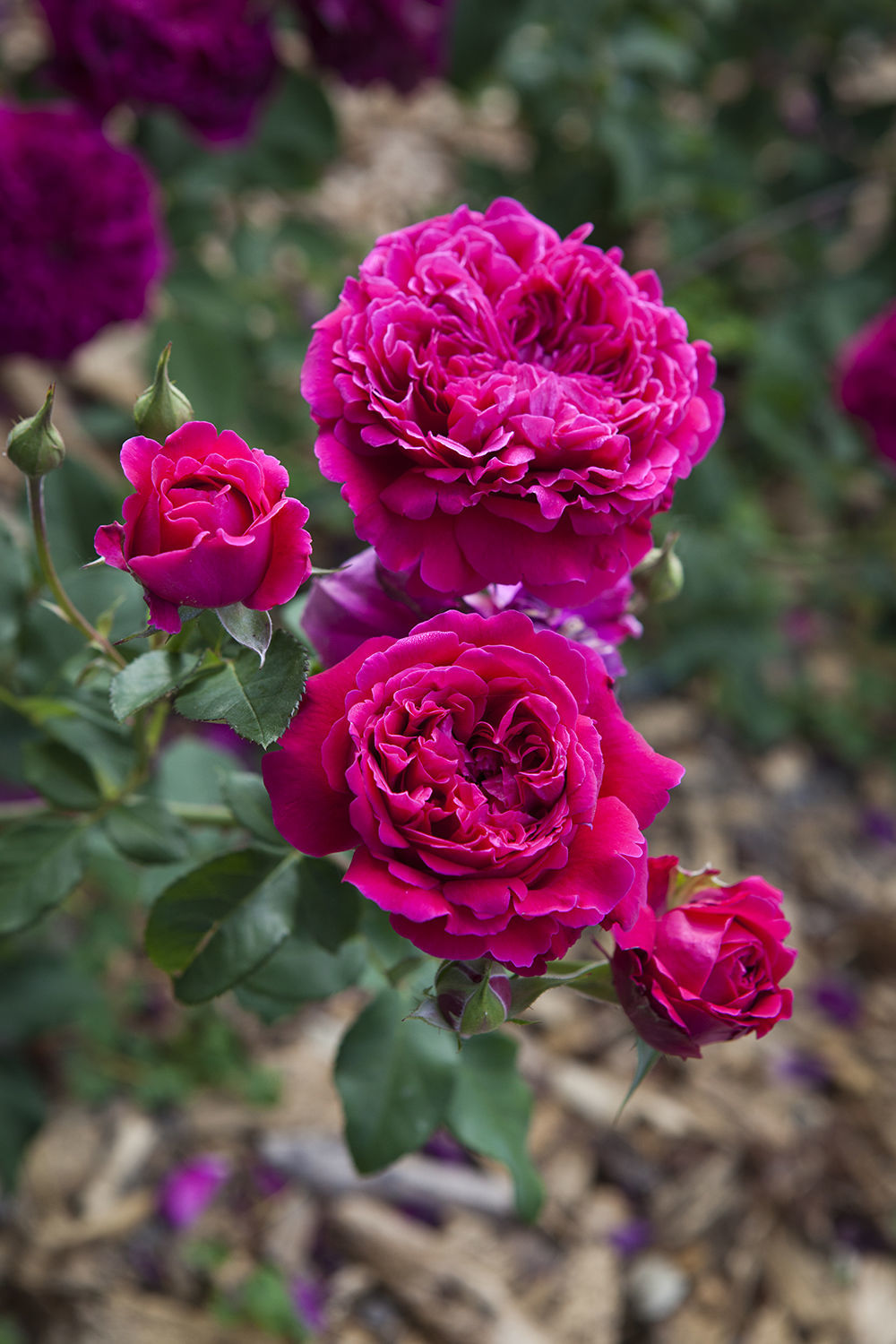 Close up of the rose 'William Shakespeare'. It is a good bloomer but very thorny, so it's great for the back of a garden. It sends long shoots out that need to be cut back several times a season.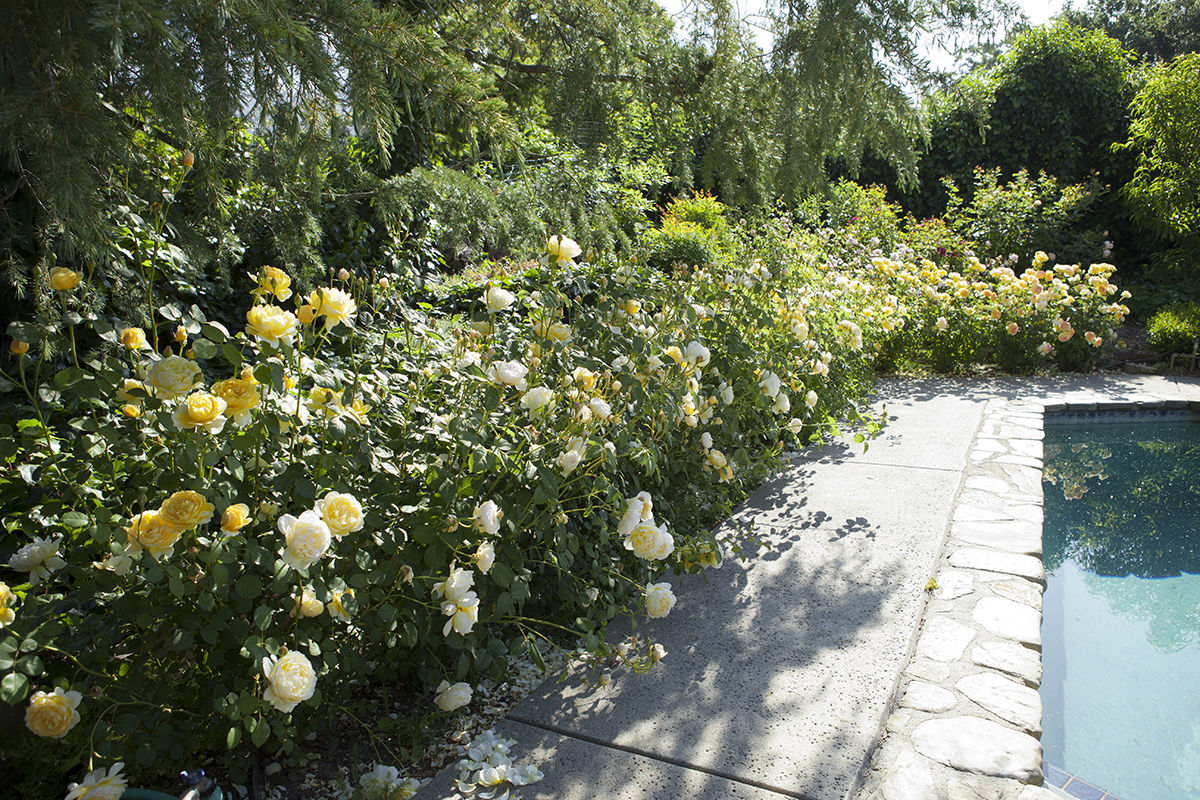 Featuring roses in their second year, this planting alternates 'Tranquility' (white) and 'Charlotte' (yellow) with yellow 'Molineux' around the corner.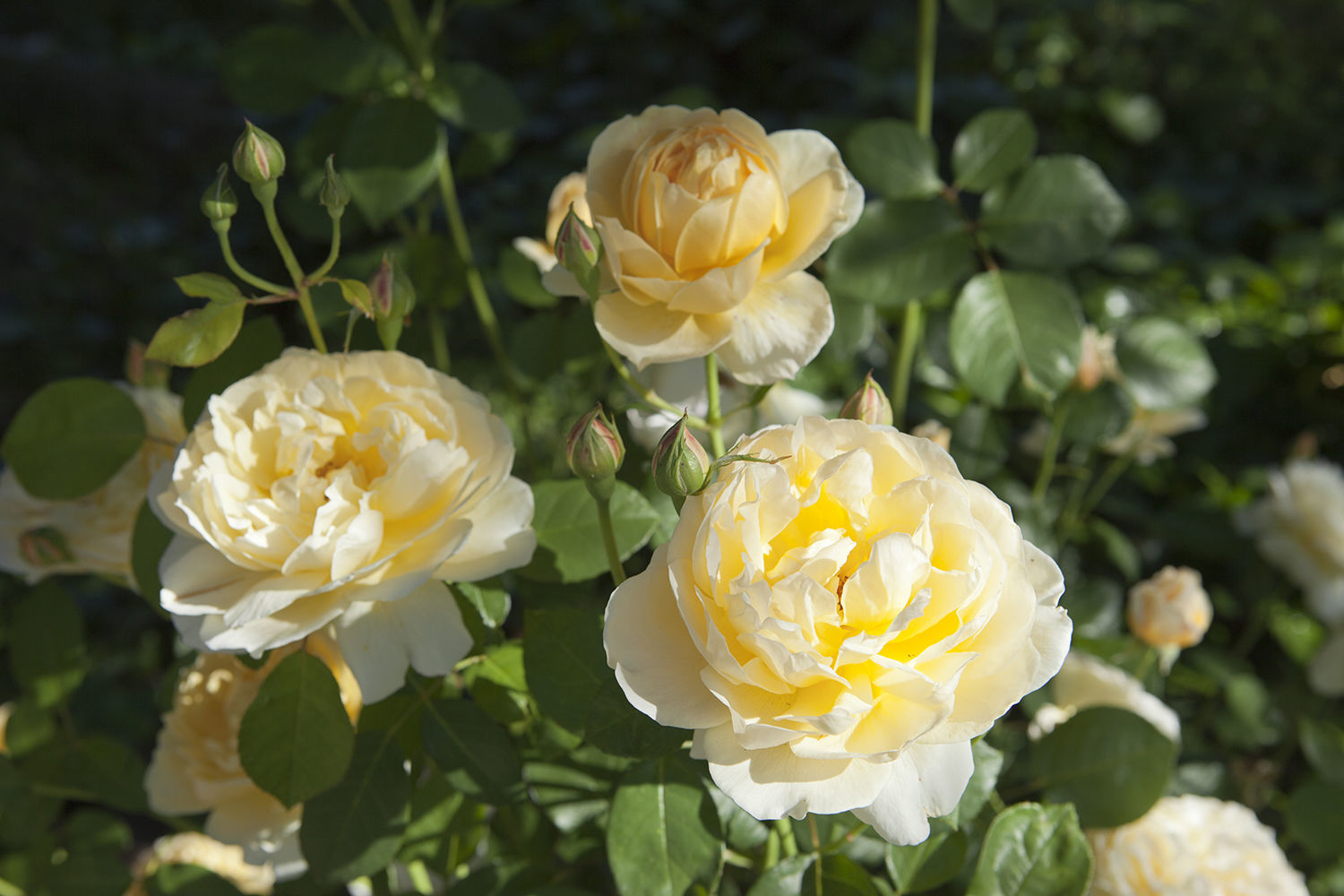 The soft yellow of 'Charlotte' is beautiful, but this cultivar is not as enthusiastic a bloomer as 'Molineux'.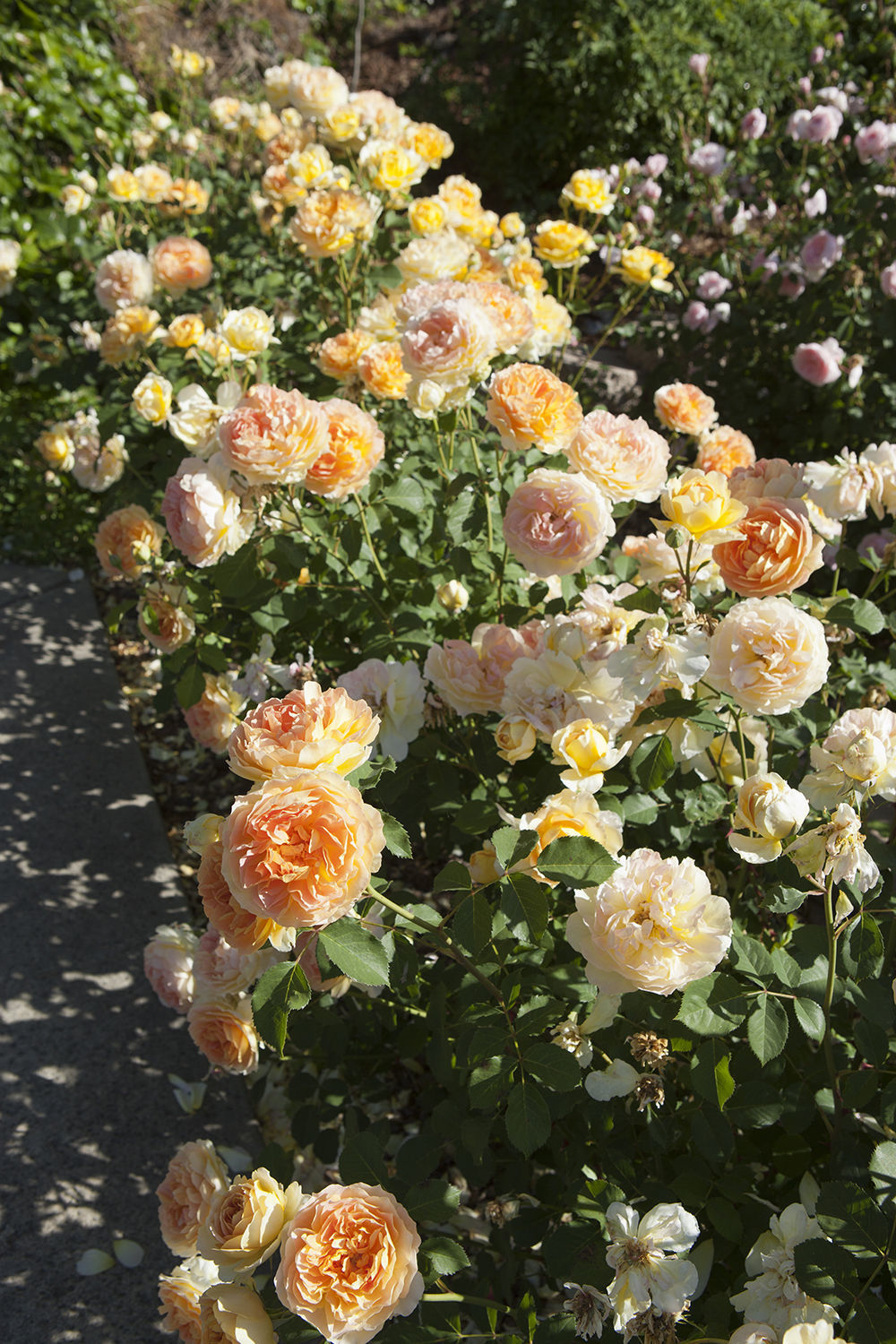 'Molineux' is a bright yellow with an orange tint at times. It is a very dependable bloomer—the first rose to start blooming and the last one to quit.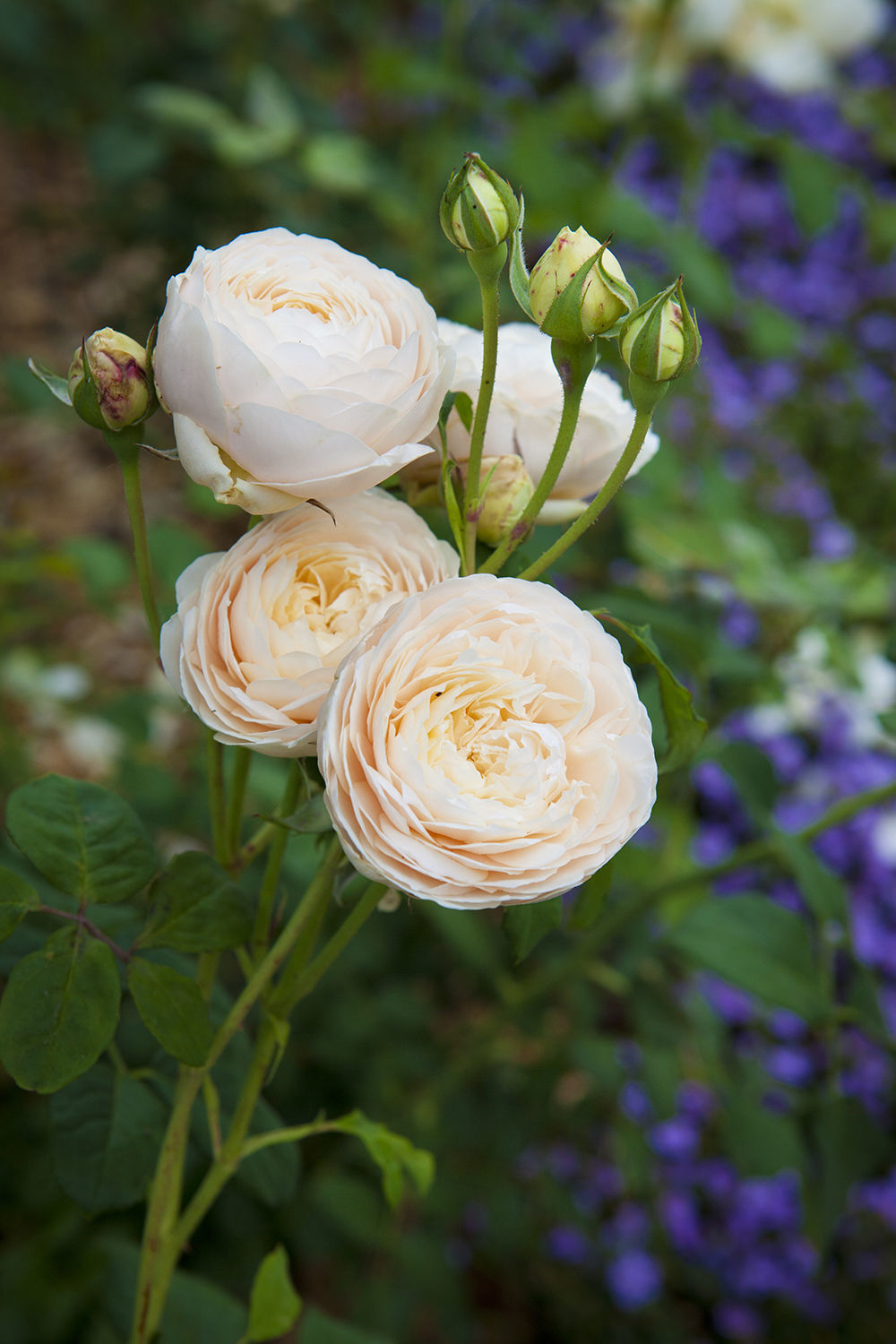 'Tranquility', with its white to cream cupped flowers, is stunning and elegant.
Have a garden you'd like to share?
Have photos to share? We'd love to see your garden, a particular collection of plants you love, or a wonderful garden you had the chance to visit!
To submit, send 5-10 photos to [email protected] along with some information about the plants in the pictures and where you took the photos. We'd love to hear where you are located, how long you've been gardening, successes you are proud of, failures you learned from, hopes for the future, favorite plants, or funny stories from your garden.
If you want to send photos in separate emails to the GPOD email box that is just fine.
Have a mobile phone? Tag your photos on Facebook, Instagram or Twitter with #FineGardening!
You don't have to be a professional garden photographer – check out our garden photography tips!
Do you receive the GPOD by email yet? Sign up here.