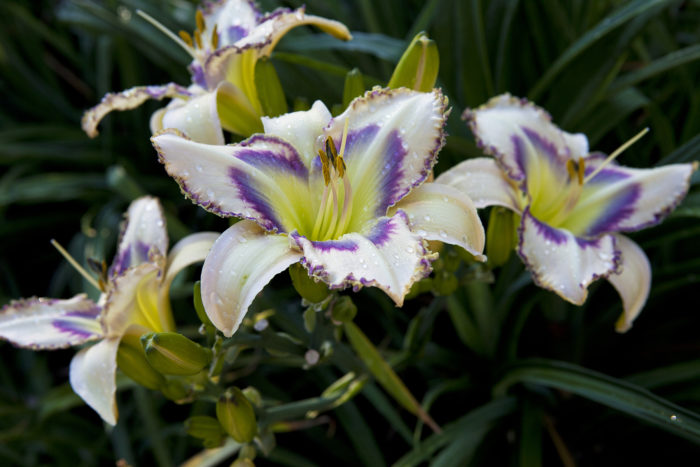 Nanci Kerby sent in these great images of creating a new bed in her Napa, California, garden.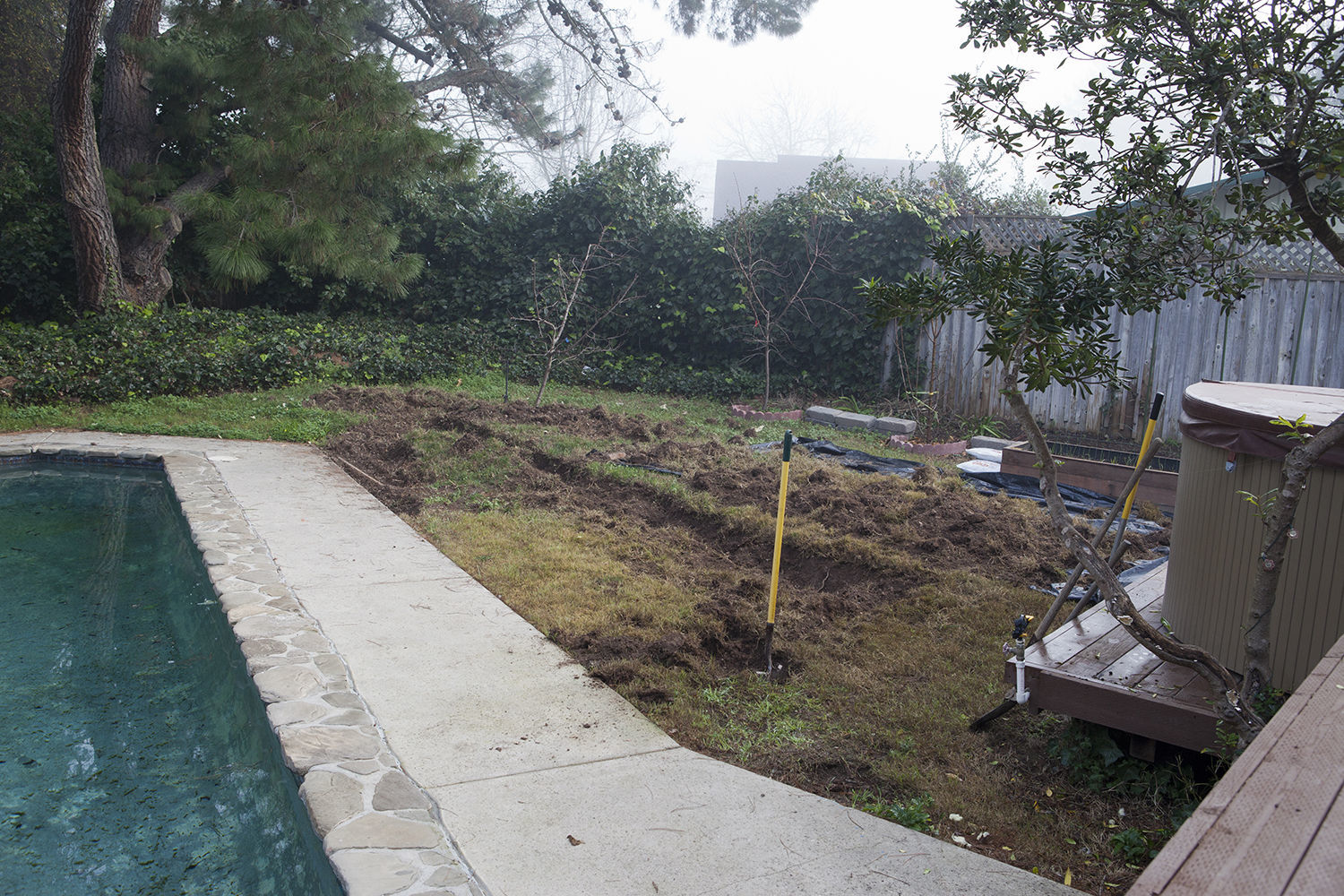 It was a warmish February, so Mike and I decided to start our new daylily project early. We dug down a foot in our clay soil that was riddled with crab grass. While Mike continued digging in preparation for water faucets, I spent a number of days, for a few hours at a time, sifting out the crab-grass roots and root-able segments. I'm happy to say that we have had no crab grass return.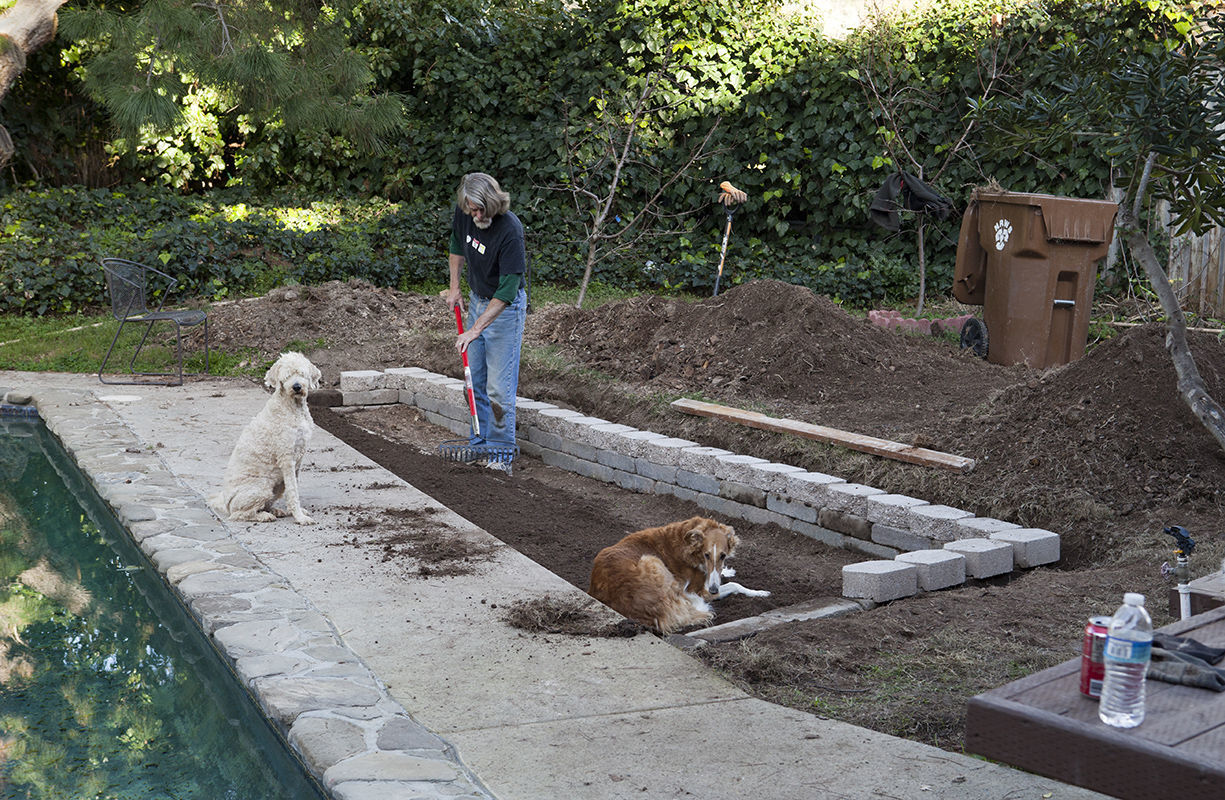 We added many bags of compost and manure and blended it all with the native clean soil. We raked it nicely, and the dogs, curious all along, were quite appreciative of a soft new place to sit that was warm and fresh.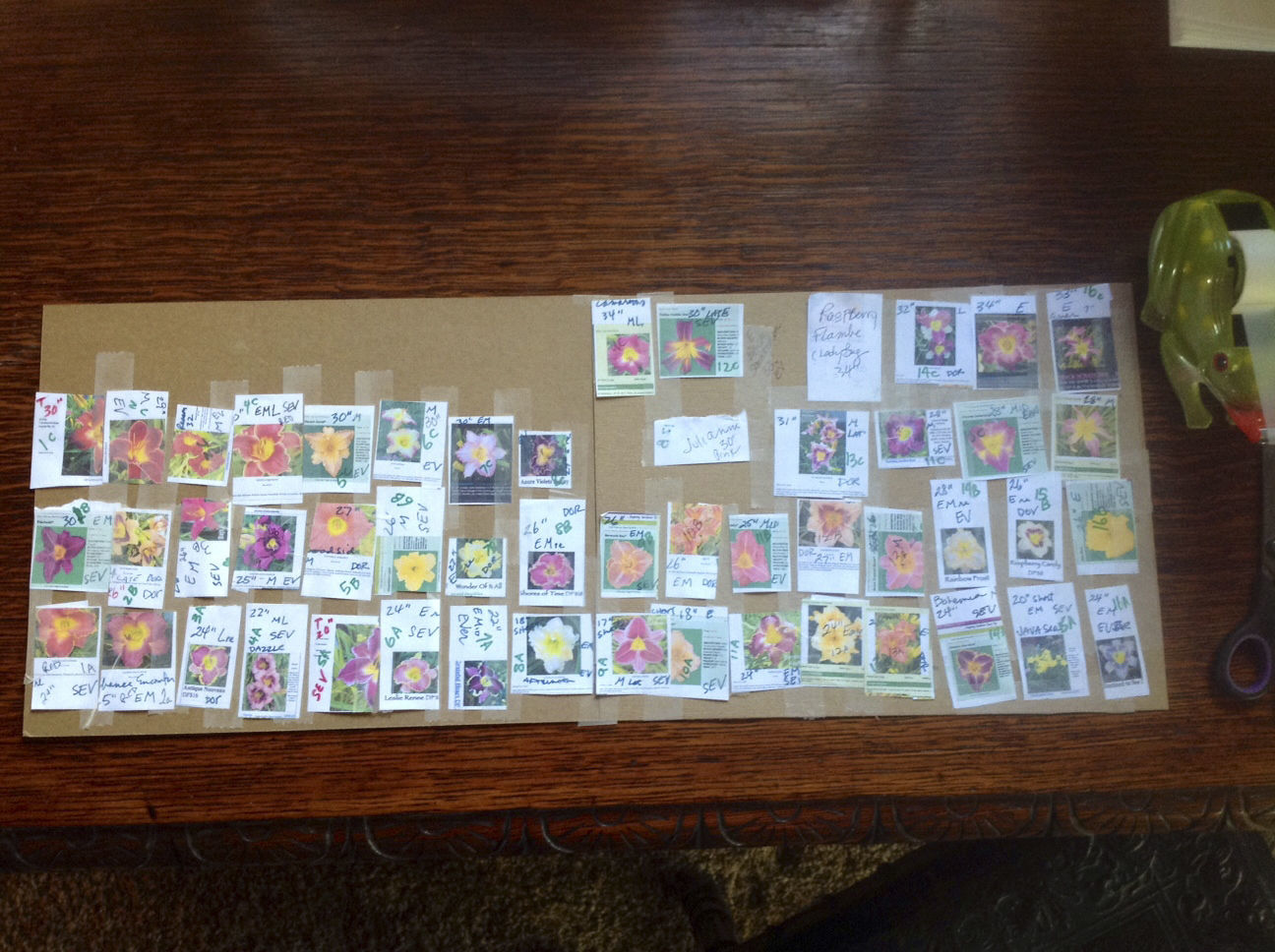 When my bare-root daylilies arrived from several online mom-and-pop sellers, I wanted to be ready to plant them efficiently with some attention to appearance. I accomplished this by making screen shots of each flower I bought so I would see color, pattern markings, and height. I printed the shots small, then taped them to small pieces of card stock. After creating a satisfactory arrangement, I taped them in place. Thank goodness I did, because these daylilies arrive in the mail with no identification of color or anything besides their name, which can be very obscure.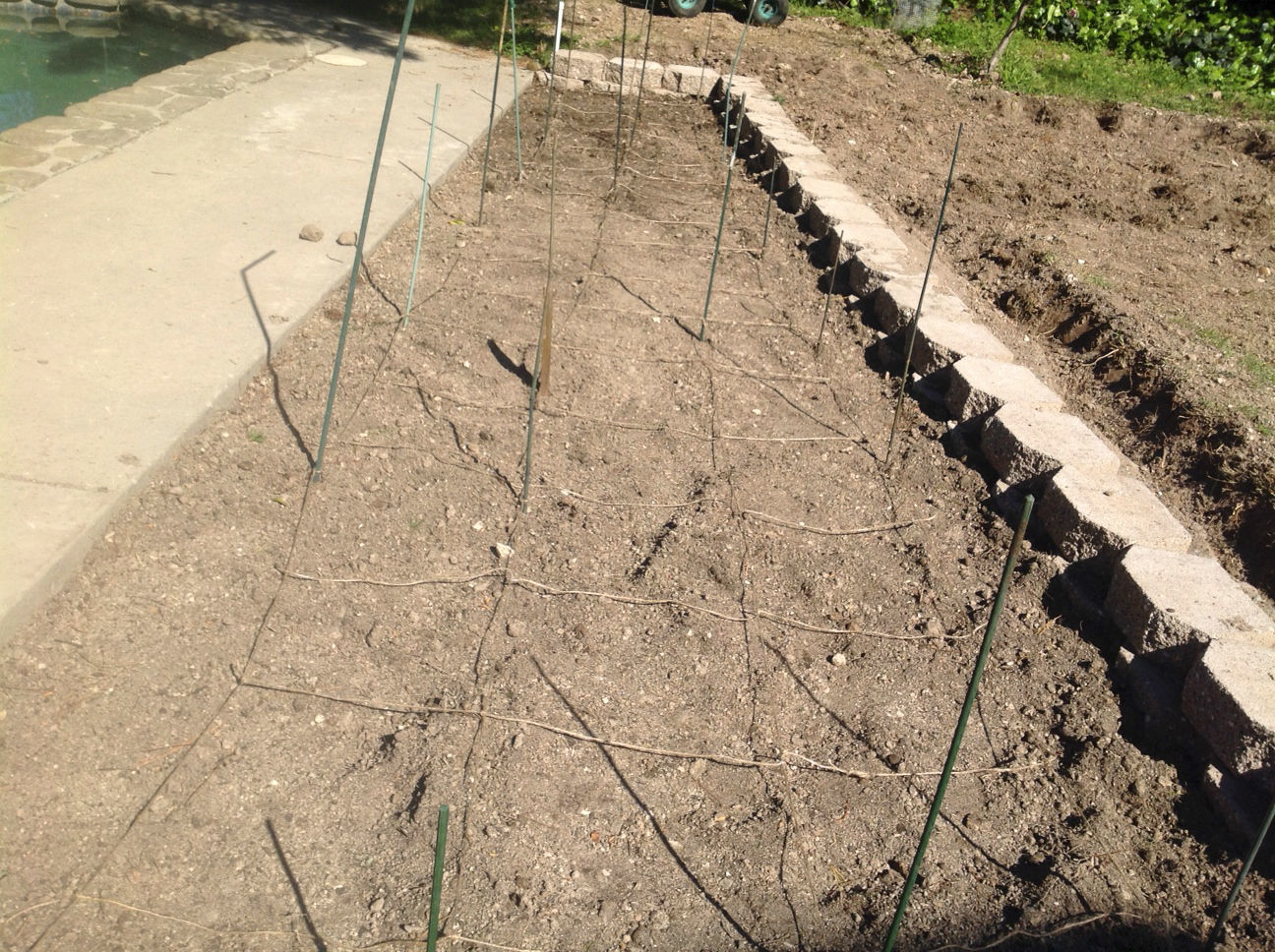 And now for the grid! Using bamboo sticks, I tied twine to make 16 rows, numbered 1–16, and three columns (A, B, and C). When a shipment arrived, the plants all looked the same—just little green two- or three-leaf fans with roots. But I could look at a plant's name, find its home—say, 3B  or 12A—and know where to plant it.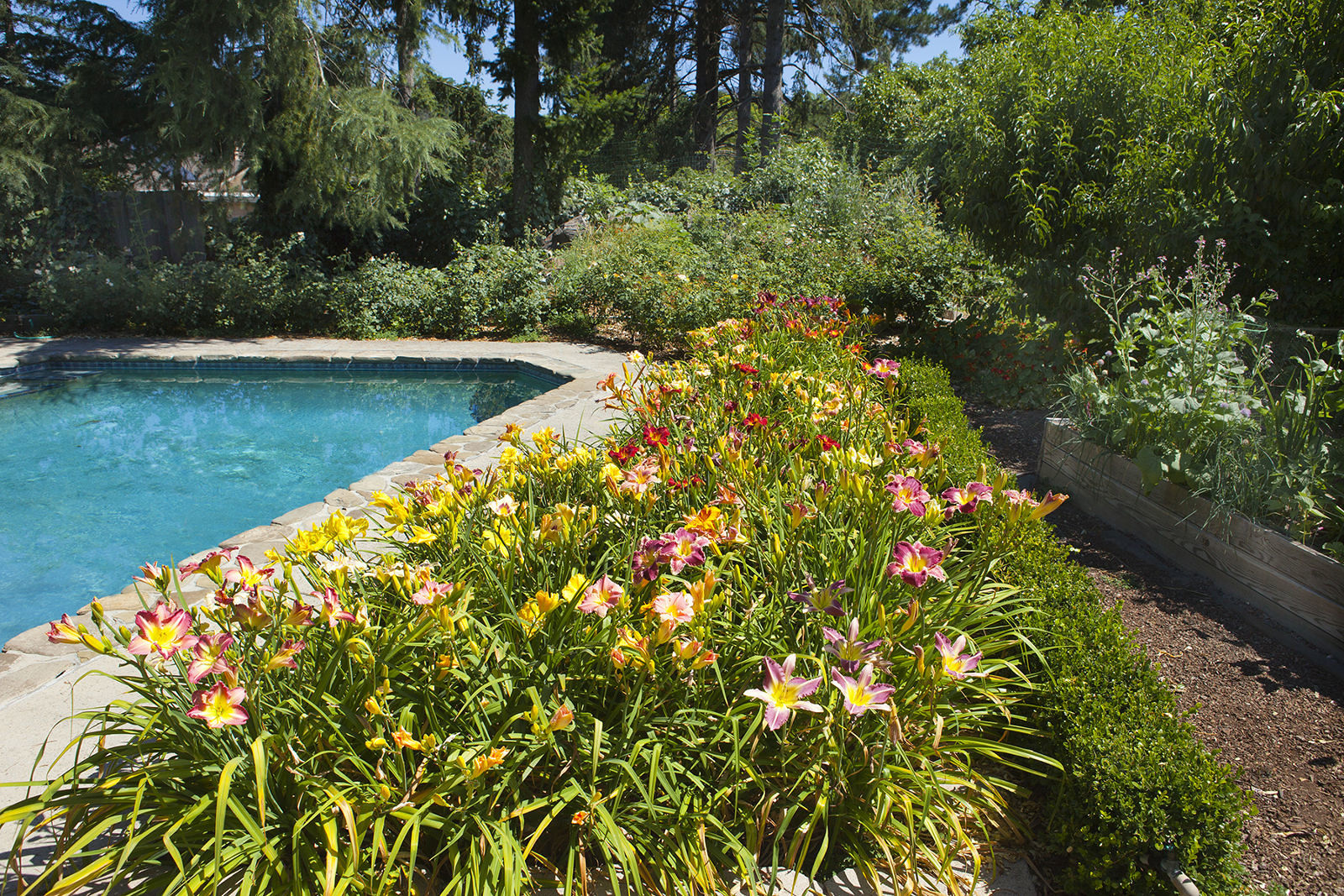 We completed the planting in the first weeks of March and then waited for the May flowers to appear. They bloom at various times, so I put the latest bloomers in the back. They are so pretty in bloom!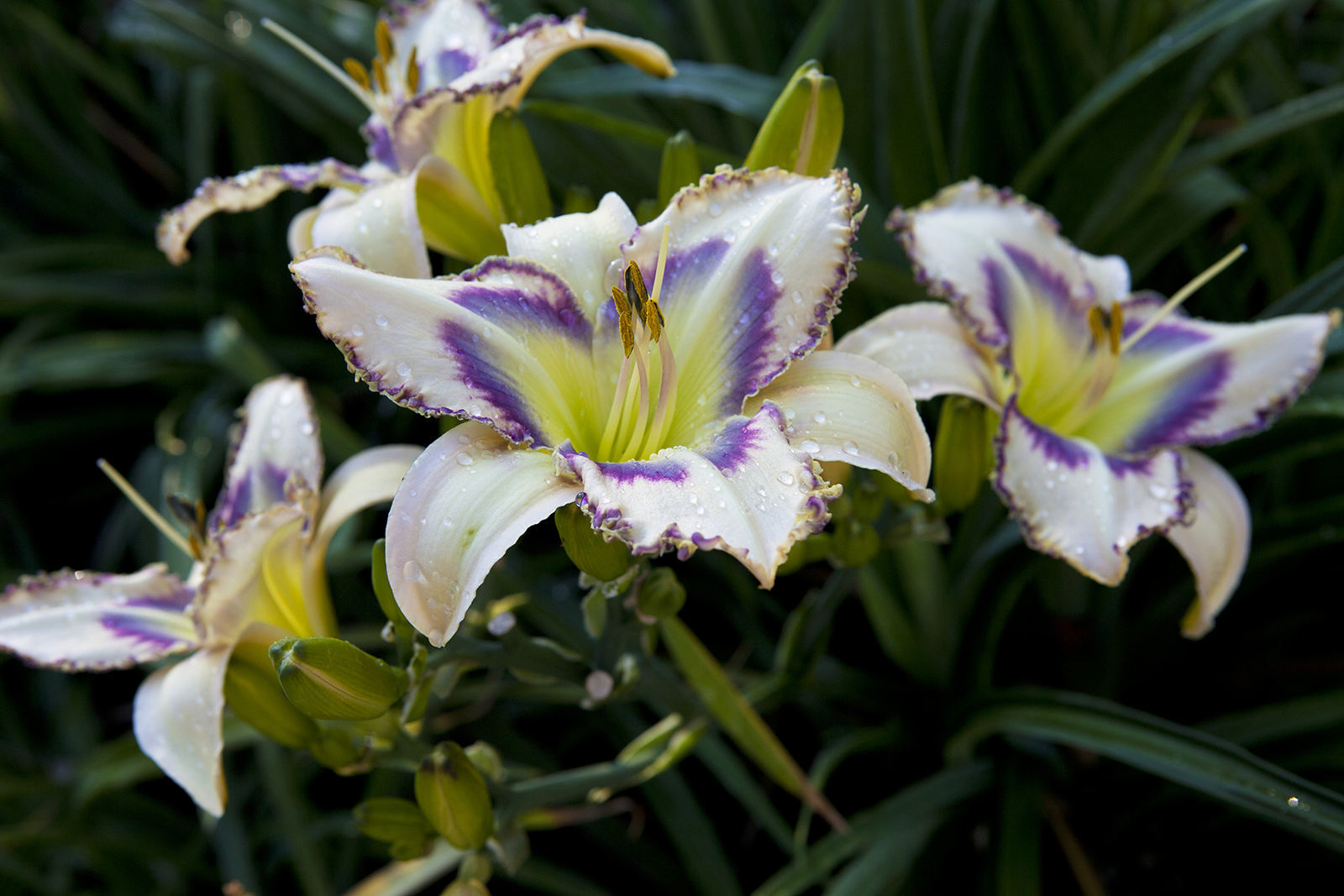 Daylily 'Destined to See'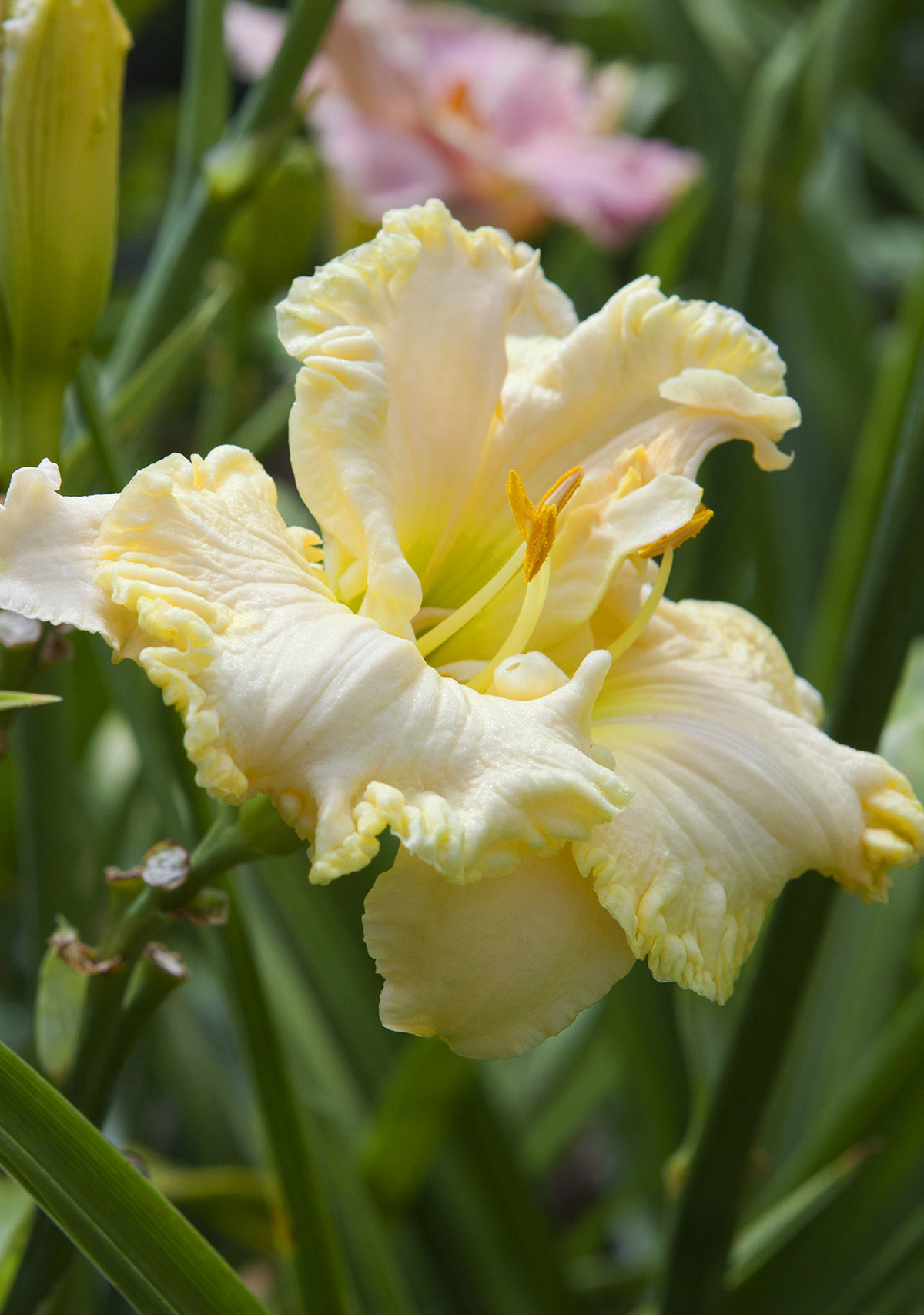 'Rainbow Frost'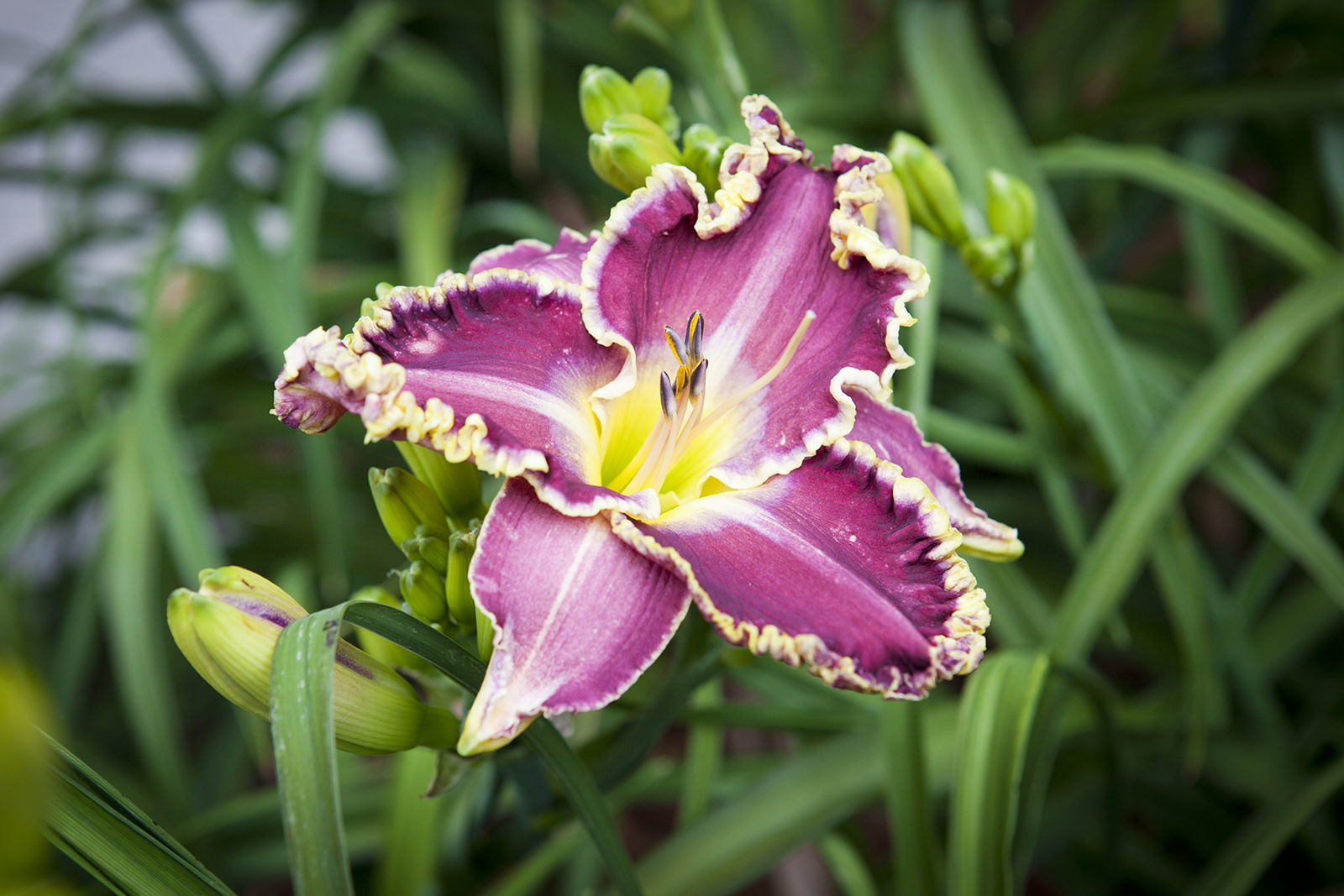 'Azure Violets'
Have a garden you'd like to share?
Have photos to share? We'd love to see your garden, a particular collection of plants you love, or a wonderful garden you had the chance to visit!
To submit, send 5-10 photos to [email protected] along with some information about the plants in the pictures and where you took the photos. We'd love to hear where you are located, how long you've been gardening, successes you are proud of, failures you learned from, hopes for the future, favorite plants, or funny stories from your garden.
If you want to send photos in separate emails to the GPOD email box that is just fine.
Have a mobile phone? Tag your photos on Facebook, Instagram or Twitter with #FineGardening!
You don't have to be a professional garden photographer – check out our garden photography tips!
Do you receive the GPOD by email yet? Sign up here.