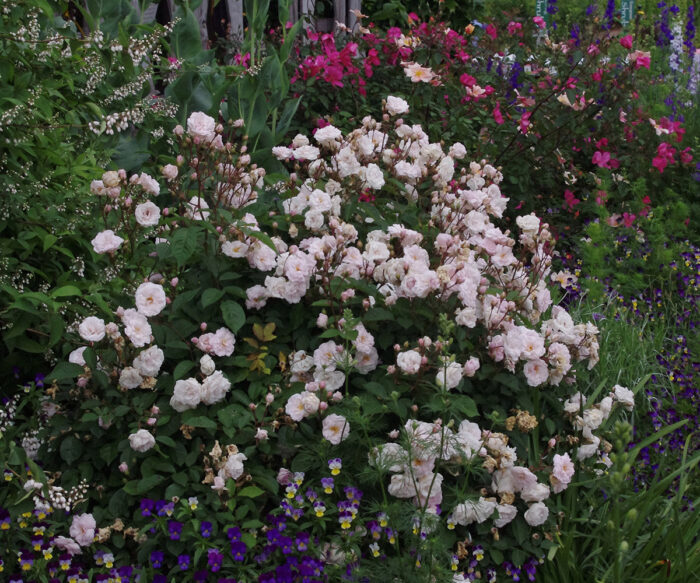 It's true that here in the humid South, roses have a lot to contend with. Mildew and black spot are two of the most common fungus problems. There are a few pesky insects too: aphids, loopers, Japanese beetles, grasshoppers, sawflies, and thrips, just to name a few. Deer and chipmunks are also pretty fond of them. When it comes to growing roses, it's really a matter of managing your expectations. Giant flowers with perfect petals, no holes in the leaves, and a highpoint bud are impossible to achieve without spraying—a lot. Many gardeners may wish not to take this route.
There are a lot of choices for roses that will thrive in our hot, humid, bug-infested gardens. Antique roses (like the ones our grandmothers grew) were grown in gardens before the co-ops carried rose spray. These roses not only have better disease resistance; they also have beautiful blooms, lovely fragrance, and often a better natural shape than modern roses. However, many rose breeders now choose roses for their performance and not the size of their bud. That means we have modern roses that have some of the characteristics of the tough ones our ancestors loved. Choosing a rose to suit the situation and need is often the best idea. Here is a selection of tried-and-true roses that thrive in our climate.
Antique roses that have proven themselves time and time again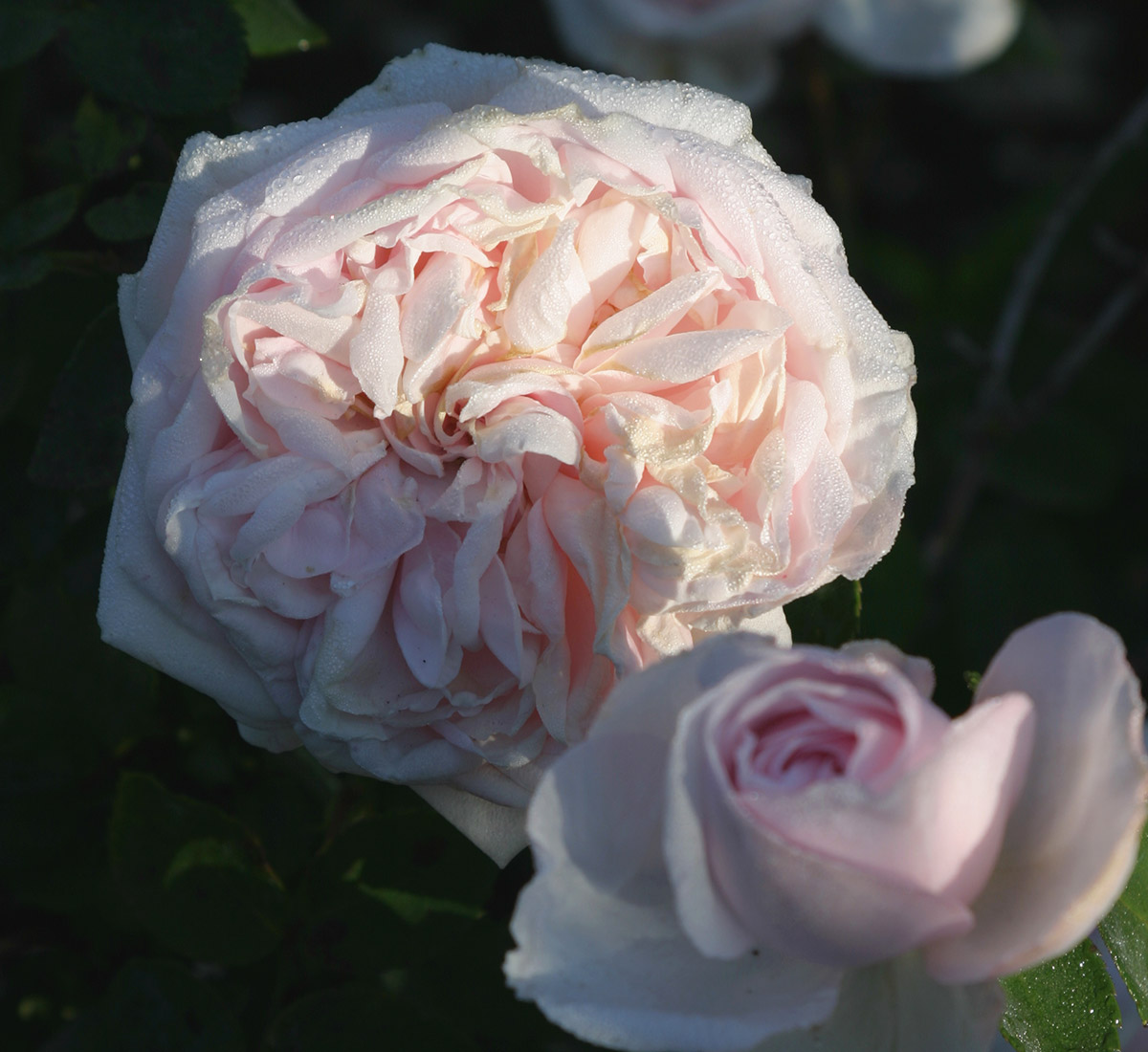 'Souvenir de la Malmaison' bourbon rose
R. 'Souvenir de la Malmaison', Zones 6–9
This rose's large, fully double flowers are pale pink and just beautiful. Although you will see some black spot, the flowers are so gorgeous that we believe it's worth it. Regular fertilizer and plenty of sun are the best deterrents for fungal leaf disease.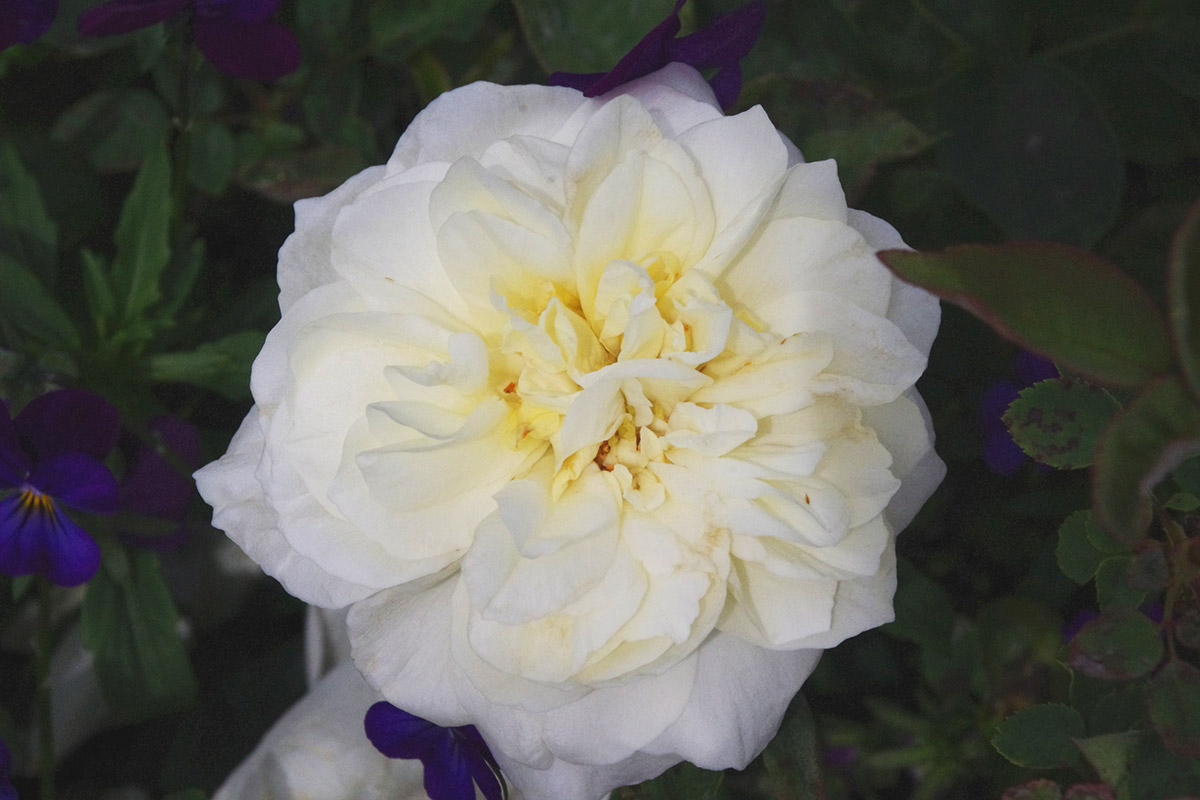 'Lamarque' climbing rose
R. 'Lamarque', Zones 7–9
This rose is a climber with beautiful, fluffy white flowers. The blooms are fully double, bright white with a touch of yellow in the center, and delightfully sweet-smelling. The canes are thin and look delicate, but the rose itself is a very sturdy grower. It can get mildew, but a little pruning and a little use of fertilizer will correct that.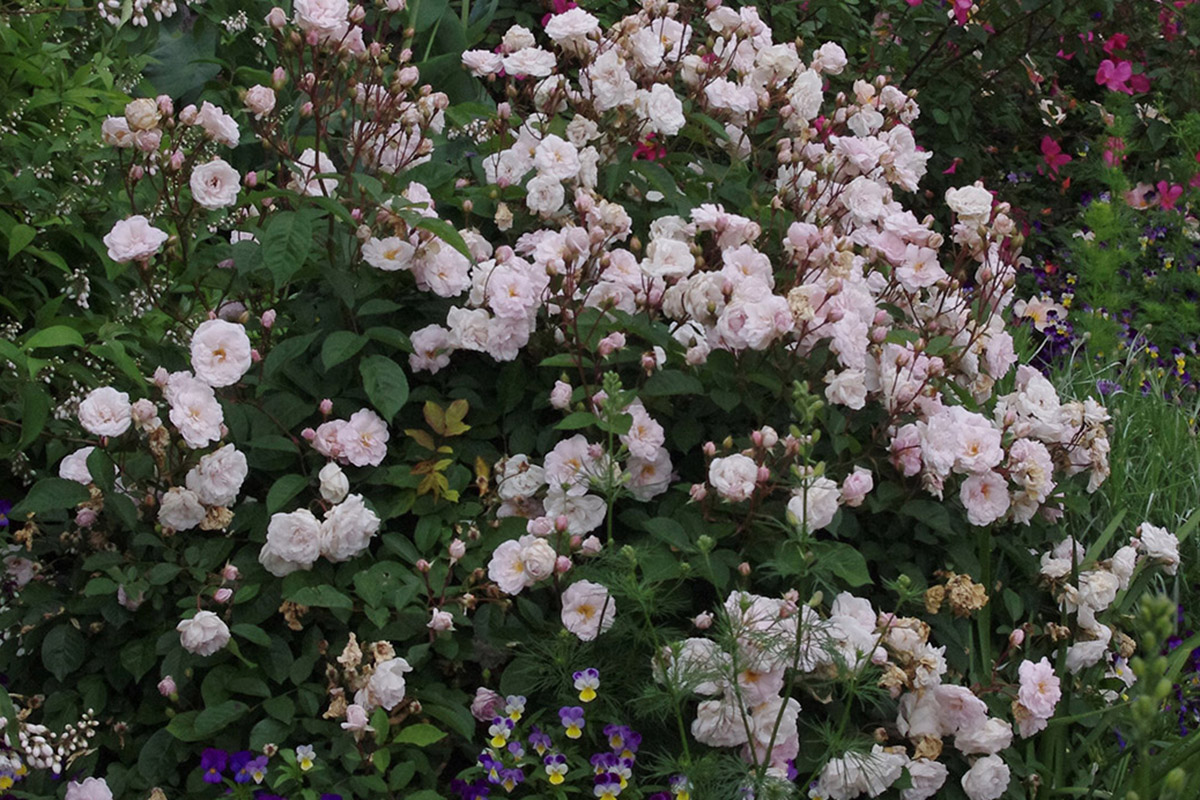 'Marie Pavie' dwarf polyantha rose
R. 'Marie Pavie', Zones 5–9
This rose truly is the perfect shrub. It grows best in hot sun, tolerates drought, and flowers 10 months out of the year. It also has a sweet rose fragrance.
Modern roses bred for toughness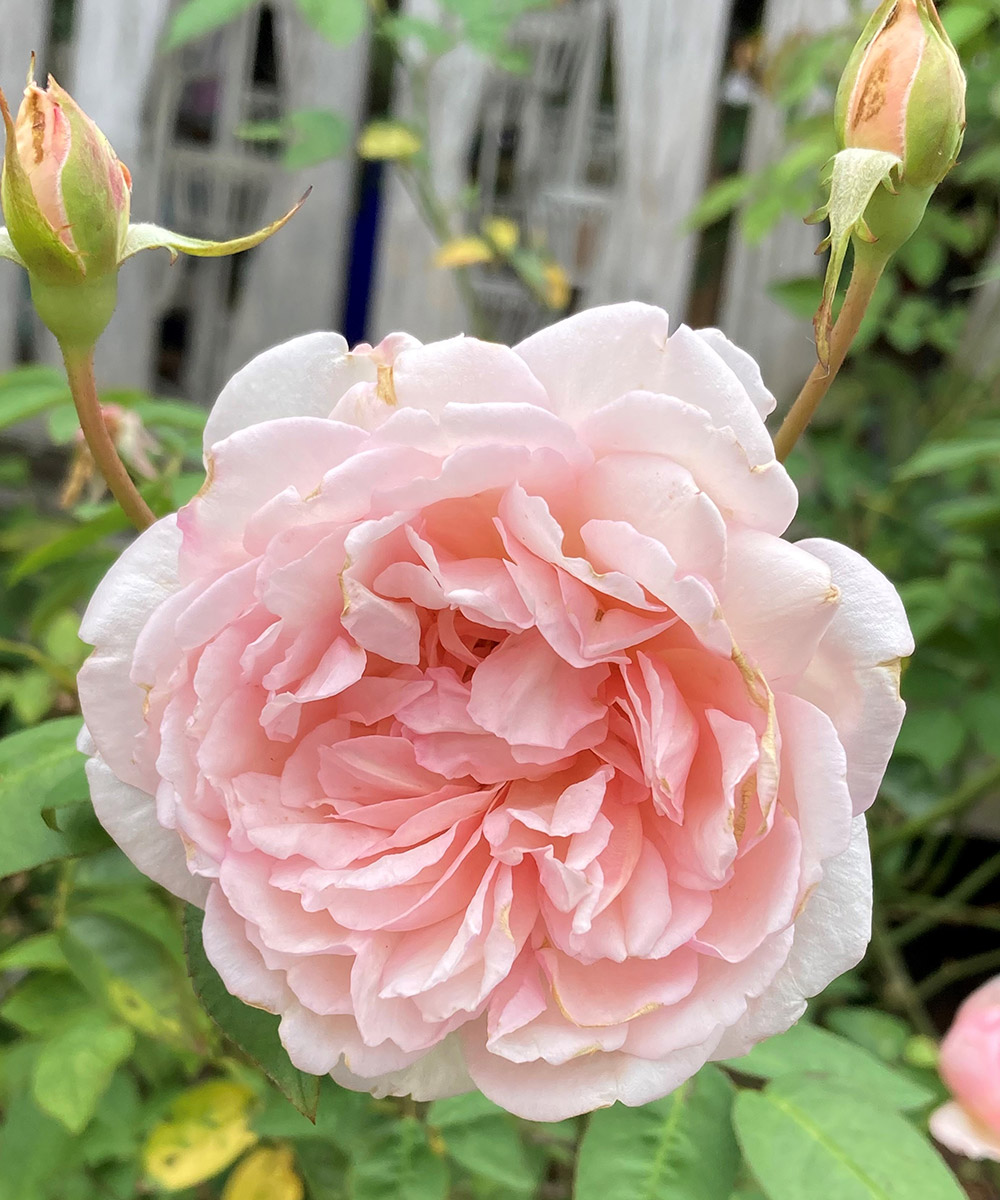 'Quietness' hybrid tea rose
R. 'Quietness', Zones 5–9
'Quietness' has large, double-flowered, pale pink roses that smell like roses should. This is a big shrub that grows well, flowers often, and is one of our favorites.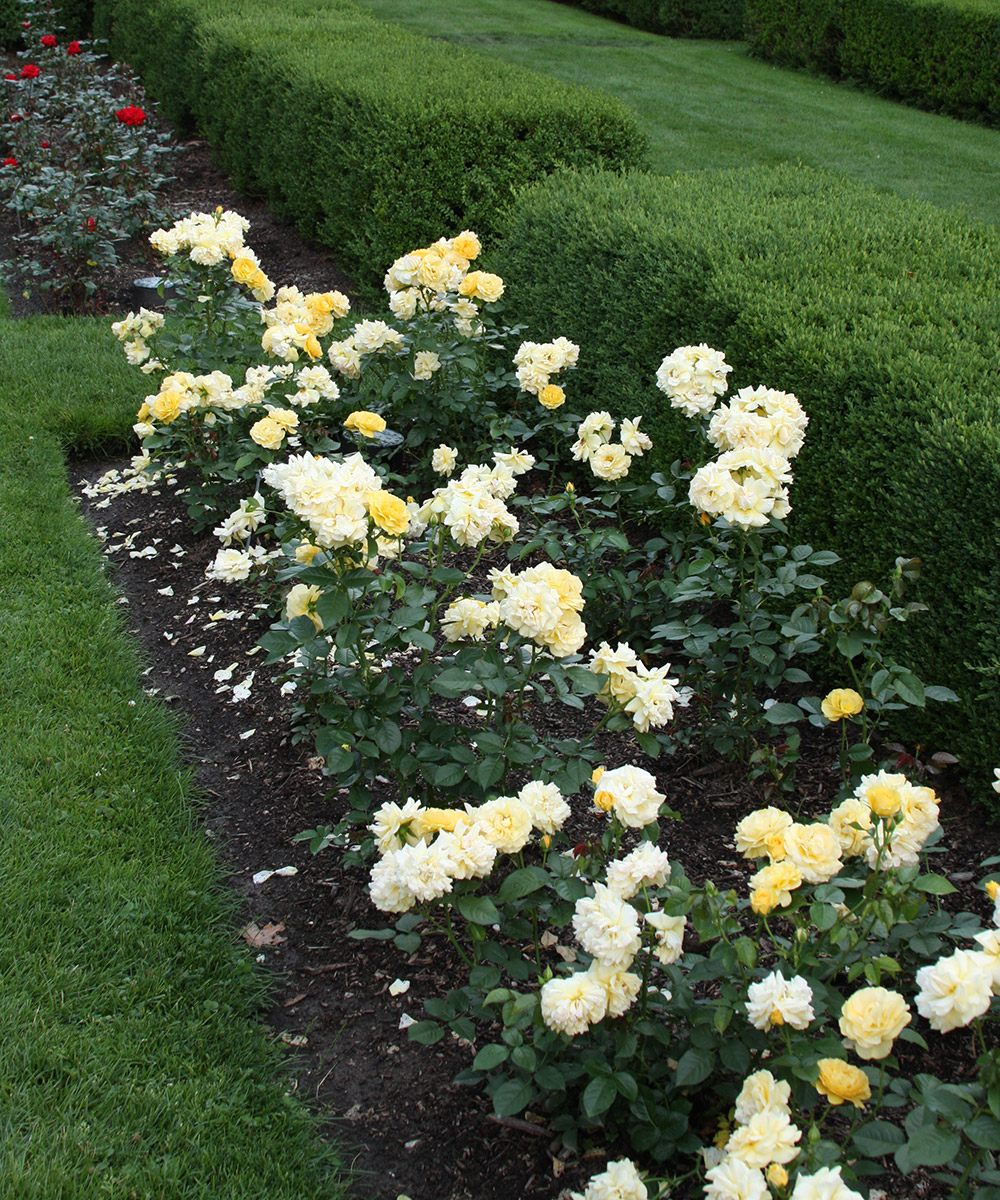 Julia Child™ floribunda rose
R. 'WEKvossutono', Zones 4–9
Yellow is a hard color to come by in tough, well-performing roses. This fragrant, double-flowering shrub is beautiful bright yellow and blooms prolifically.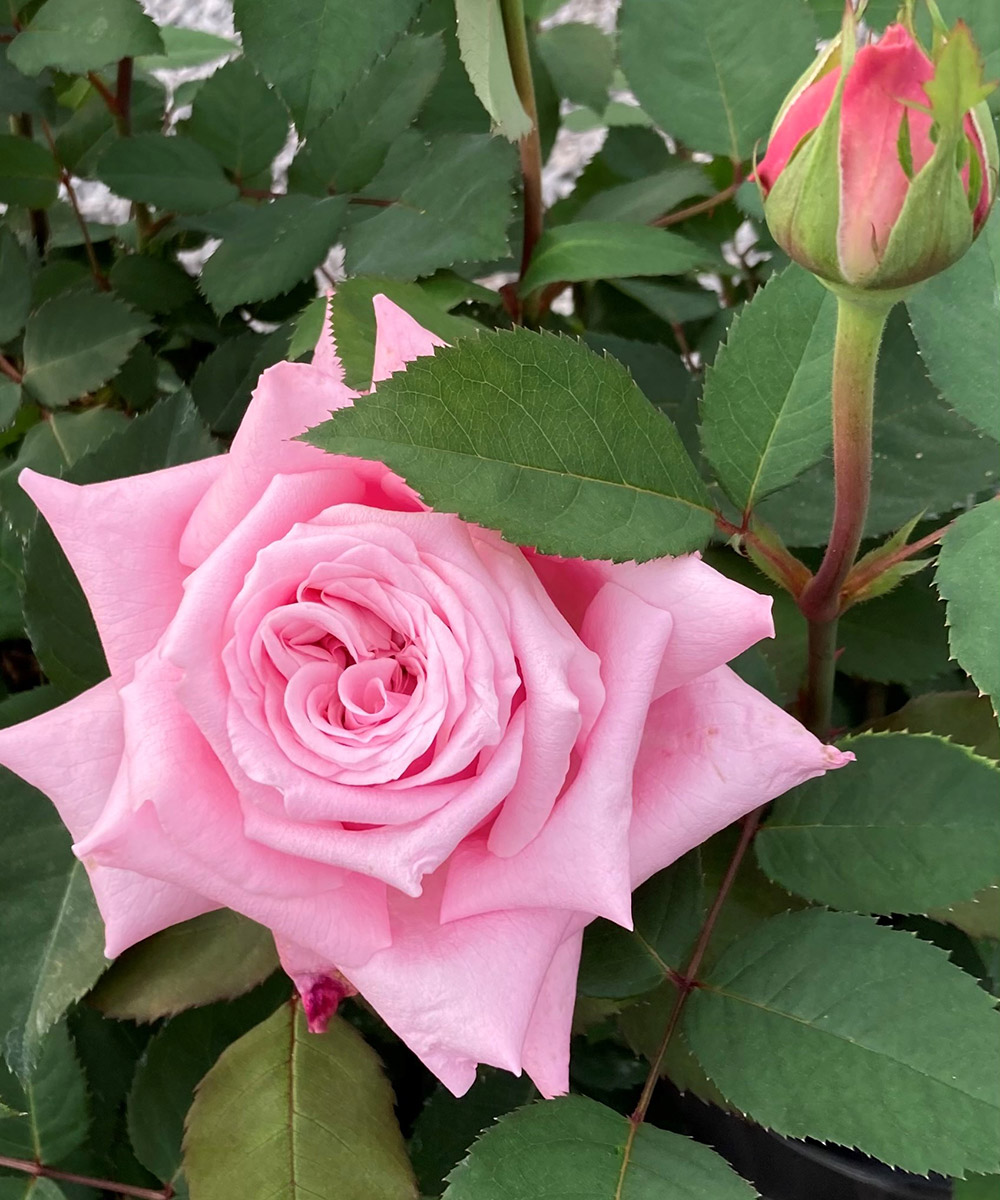 'Belinda's Dream' rose
R. 'Belinda's Dream', Zones 5–9
'Belinda's Dream' has enormous, fragrant flowers. They are medium pink and fully double. This show-stopper is also a steady bloomer.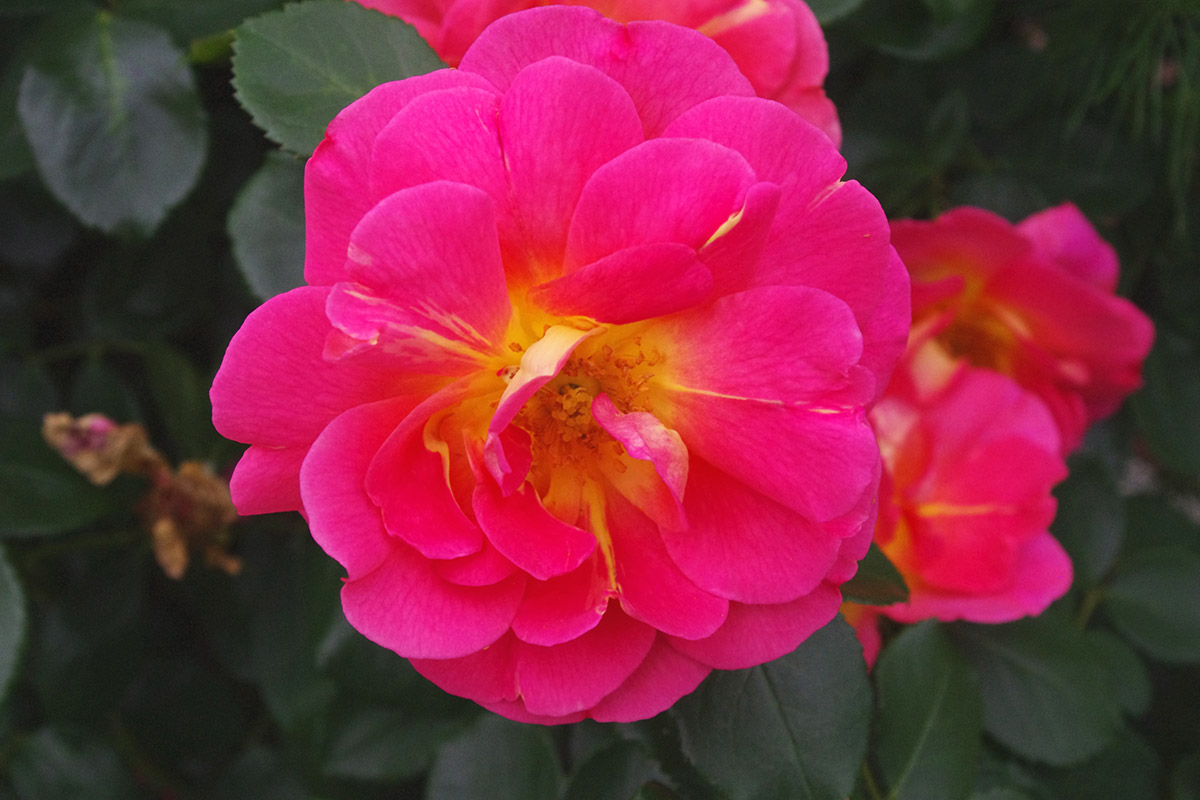 'Lafter' hybrid tea rose
R. 'Lafter', Zones 5–9
The orange, yellow, and pink double flowers of 'Lafter', which bloom on fairly long stems, make this shrub a great cutting rose. Its glossy dark green foliage makes it attractive even without flowers, although most of the time it's in bloom.
And one bonus guilty-pleasure rose that needs a lot of work but is worth it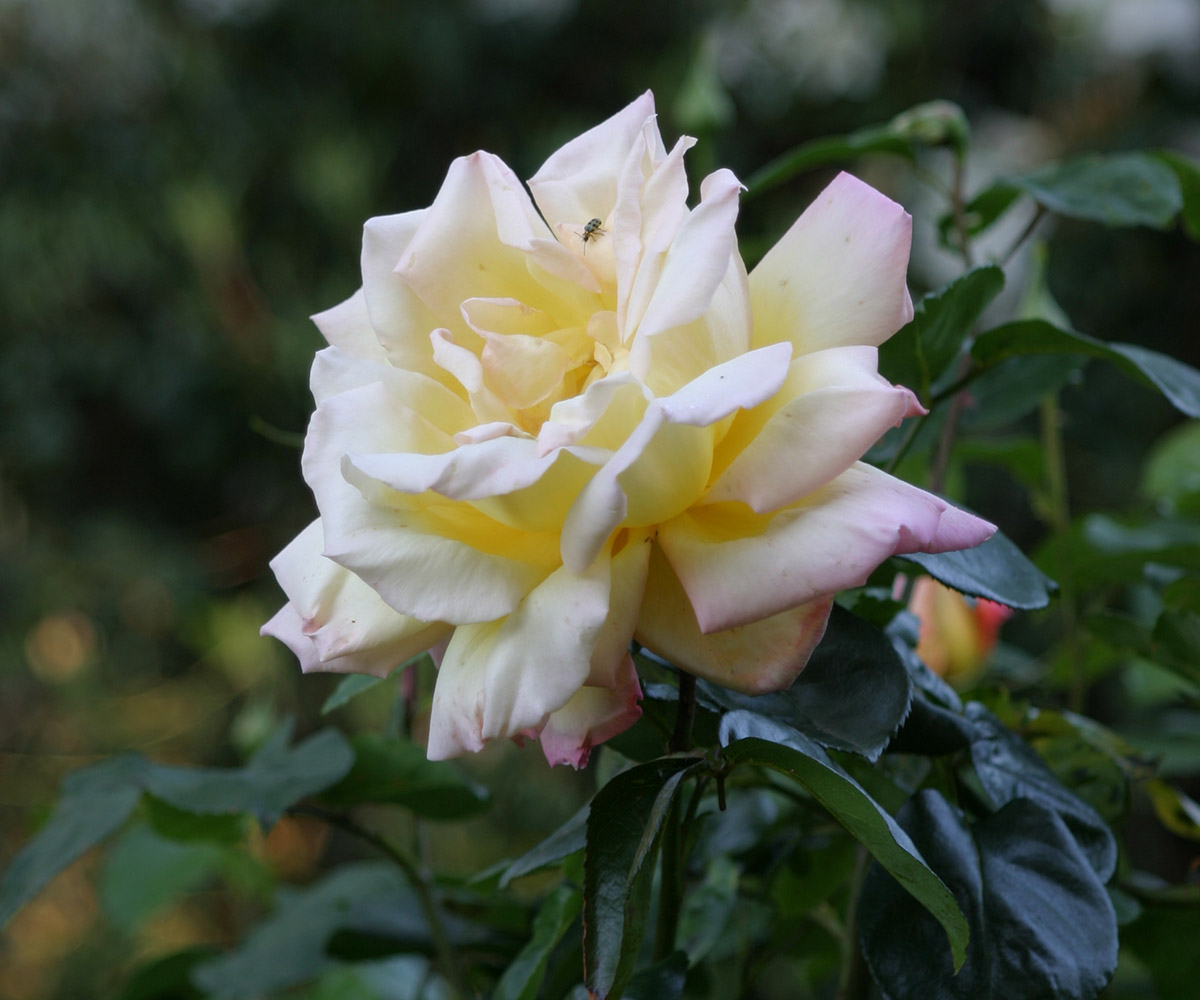 'Peace' hybrid tea rose
R. 'Peace', Zones 5–9
An early hybrid tea, this rose has apricot, yellow, and pink flowers. It smells lovely and grows big flowers on the end of tall stalks. It is quite prone to mildew and black spot, so it will need special care.
There are so many choices for great roses in our region that every gardener should make room for at least one in their garden.
—Jason and Shelley Powell own and manage Petals from the Past, a garden center in Jemison, Alabama.