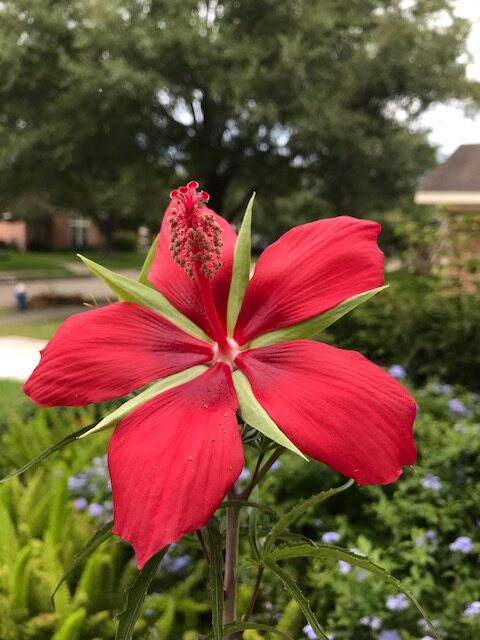 My name is Charlona, and I garden in Houston. I love all kinds of flowers and try to garden for as many pollinators and their caterpillars as possible. I was looking at some of my photos and started noticing all the amazing different shapes of the flowers. So I thought I would share with GPOD some different types of flowers from my garden.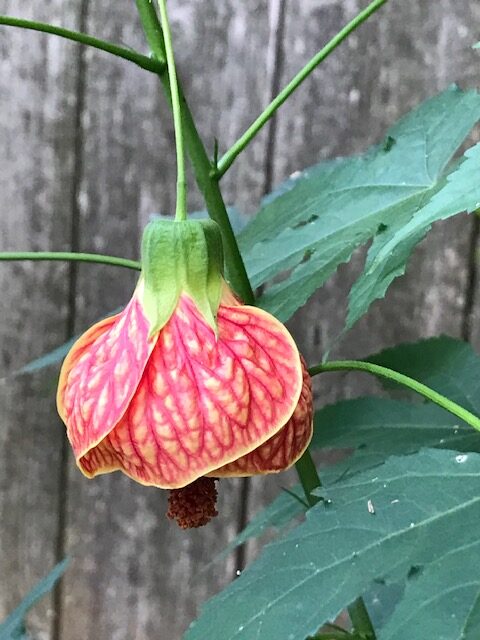 With these brilliantly patterned flowers, it's easy to see how this variety gets its name: Abutilon 'Tiger Eye' (Zones 9–11 or as an annual).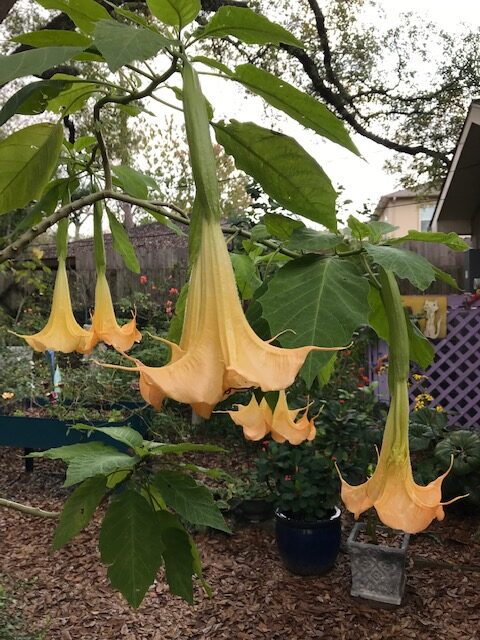 Angel's trumpet (Brugmansia, Zones 8–11) has distinctive, deliciously fragrant, hanging blossoms.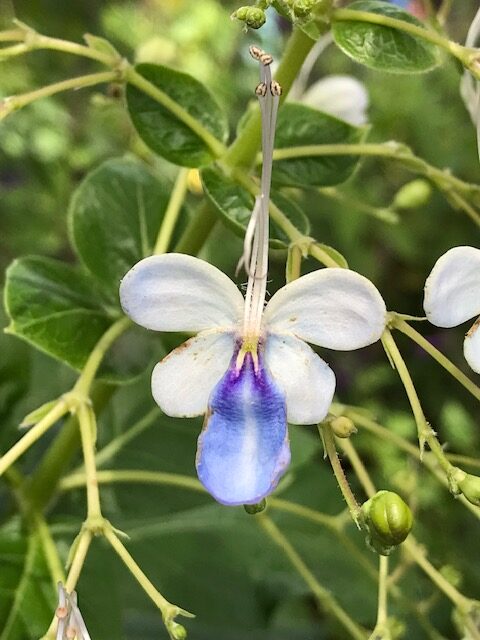 Blue butterfly bush (Clerodendrum ugandense, Zones 8–10) has a fantastic color, and it's easy to see the shape of a butterfly in that flower. It is a long-blooming shrub.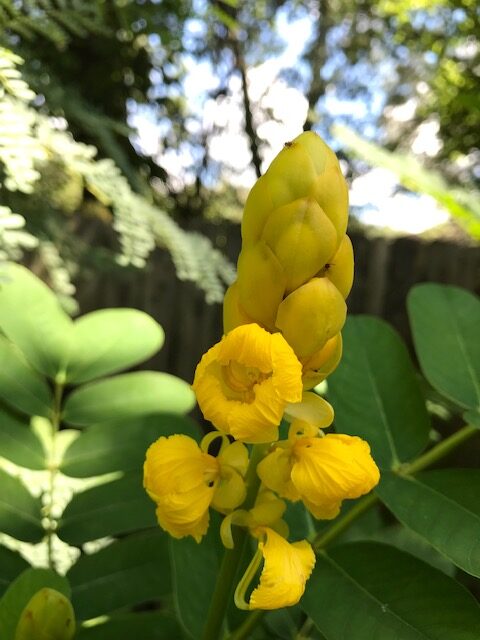 Senna alata (Zones 9–11) goes by the common names of "candelabra bush" or "candle plant."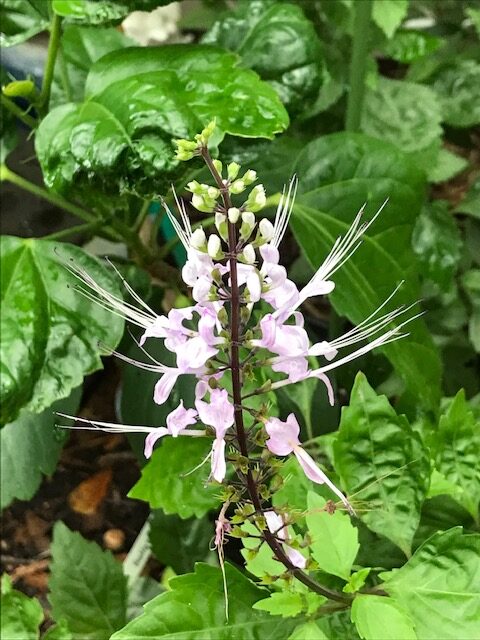 Cat's whiskers (Orthospiphon aristatus, ZoneS 9–11) has gorgeous white flowers, and is also widely grown as a source of medicinal tea in Asia.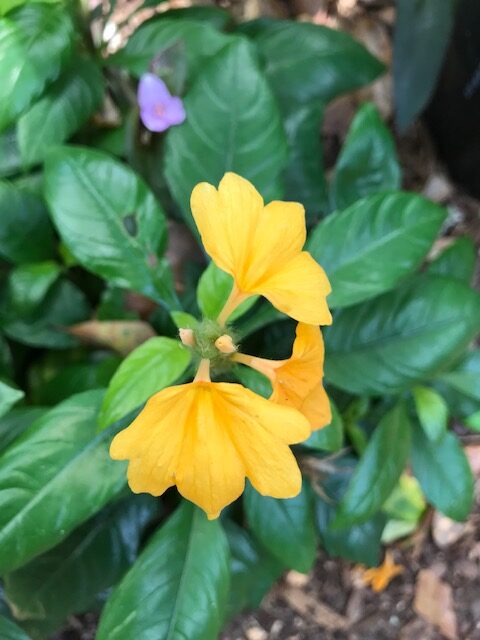 Crossandra infundibuliformis (Zones 10–11 or as an annual) is a long-blooming tropical that produces these bright yellow flowers most of the growing season.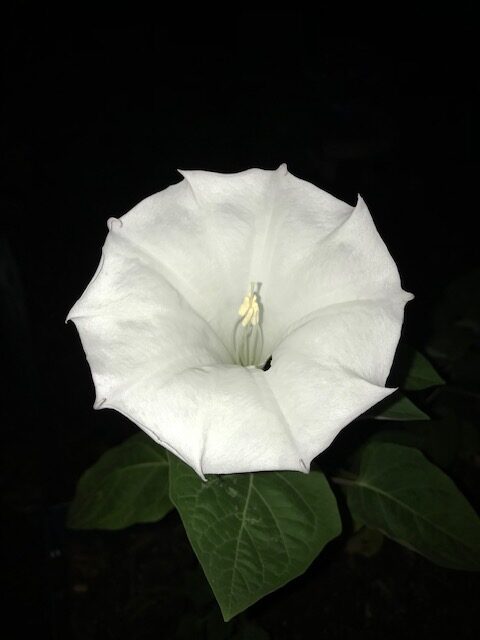 Datura is a relative of the Brugmansia, but the fragrant trumpet-shaped flowers face up rather than hanging down.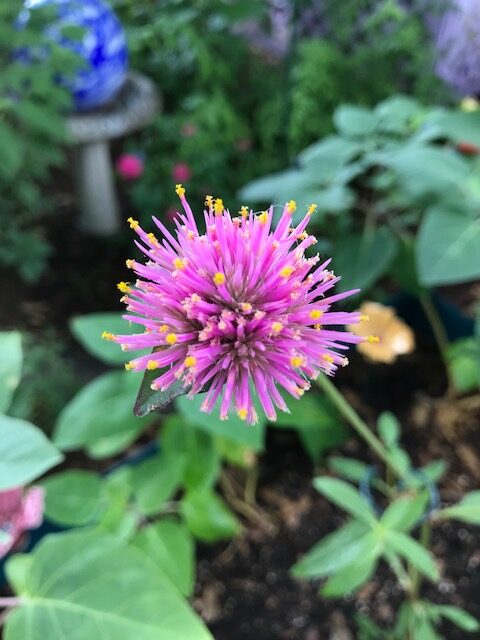 Gomphrena 'Fireworks' (Zones 9–11 or as an annual) produces many of these little clusters of brilliantly colored blooms, which are wonderful in the garden and equally great in fresh or dried flower arrangements.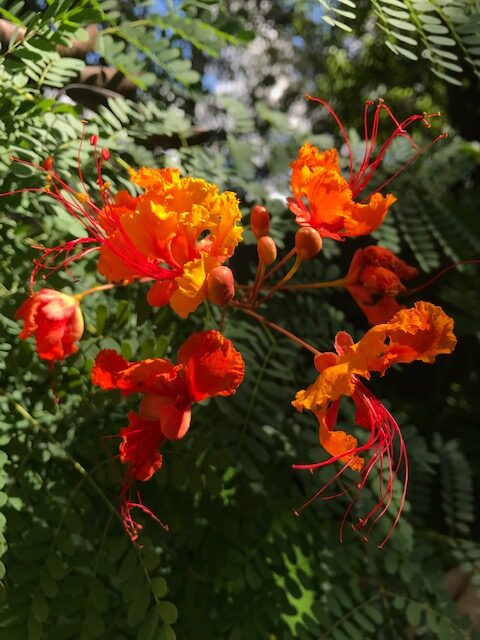 Pride of Barbados (Caesalpinia pulcherrima, Zones 8–11) has some of the most brilliantly colored flowers out there and thrives in hot climates, growing either as a small shrub or dying back to the ground and then coming back from the roots in the colder end of its range.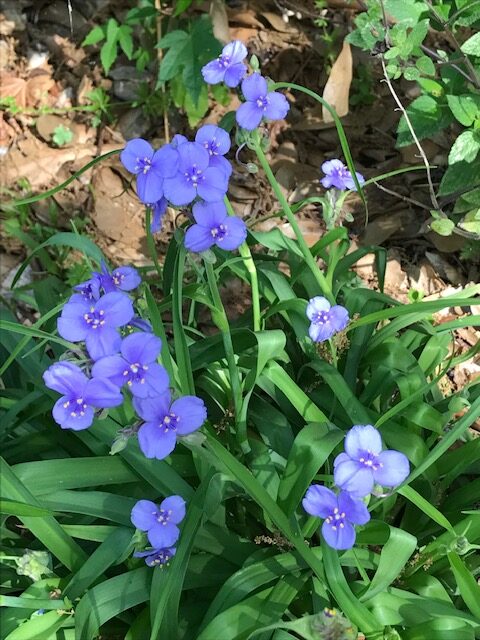 Spiderwort (Tradescantia, Zones 5–10) is a native perennial. Each individual blue flower is short lived but produced in great abundance.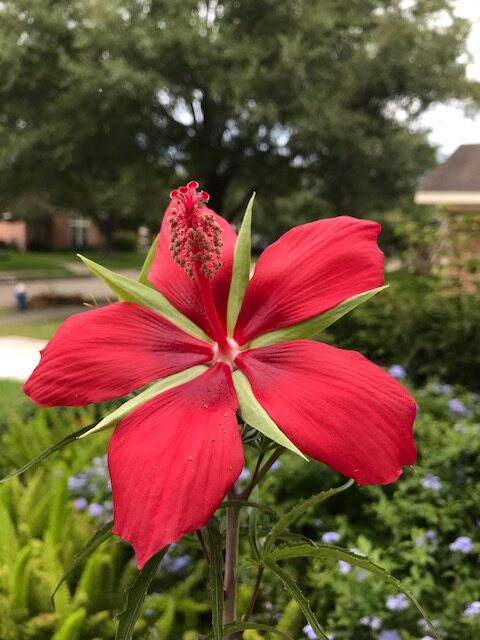 Texas star hibiscus (Hibiscus coccineus, Zones 6–9) is native to wet areas in the southeastern United States and produces these brilliant red flowers in summer.
Have a garden you'd like to share?
Have photos to share? We'd love to see your garden, a particular collection of plants you love, or a wonderful garden you had the chance to visit!
To submit, send 5-10 photos to [email protected] along with some information about the plants in the pictures and where you took the photos. We'd love to hear where you are located, how long you've been gardening, successes you are proud of, failures you learned from, hopes for the future, favorite plants, or funny stories from your garden.
Have a mobile phone? Tag your photos on Facebook, Instagram or Twitter with #FineGardening!
Do you receive the GPOD by email yet? Sign up here.