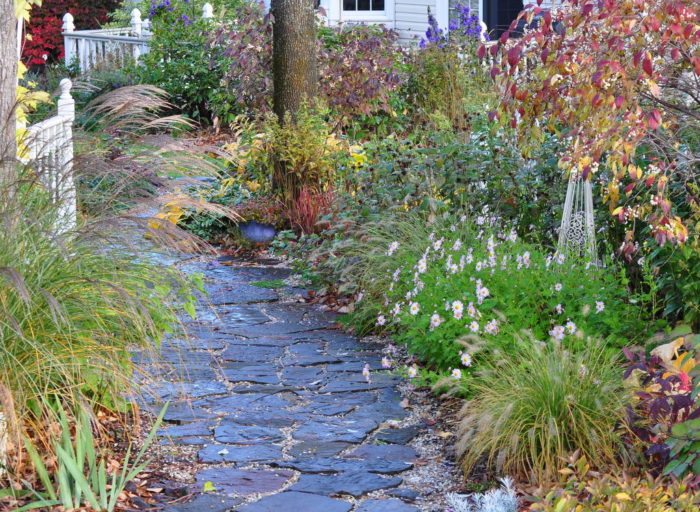 We've visited Terie's garden in upstate New York several times (refresh your memory HERE, HERE, HERE, HERE, HERE, and HERE). It's worth every single mention, because it's stunning! I'm so happy that Terie sent in photos of what's going on up there in fall.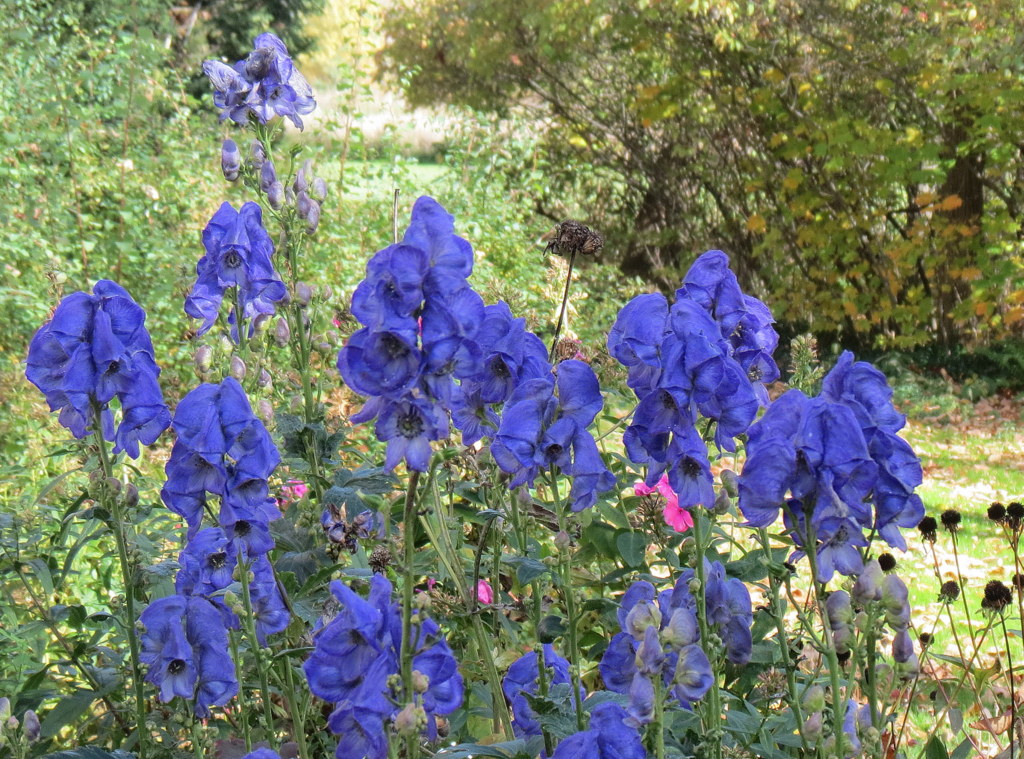 She says, "Having enjoyed all the autumn gardens displayed, I would like to pass along a piece of central New York. We've entered my favorite season, so with camera in hand I stalk the backyard as well as the Finger Lakes region. Leaves are falling faster than I can snap and vistas change daily. Without the pressure of keeping up with my gardens, this time of year is a gift that I treasure.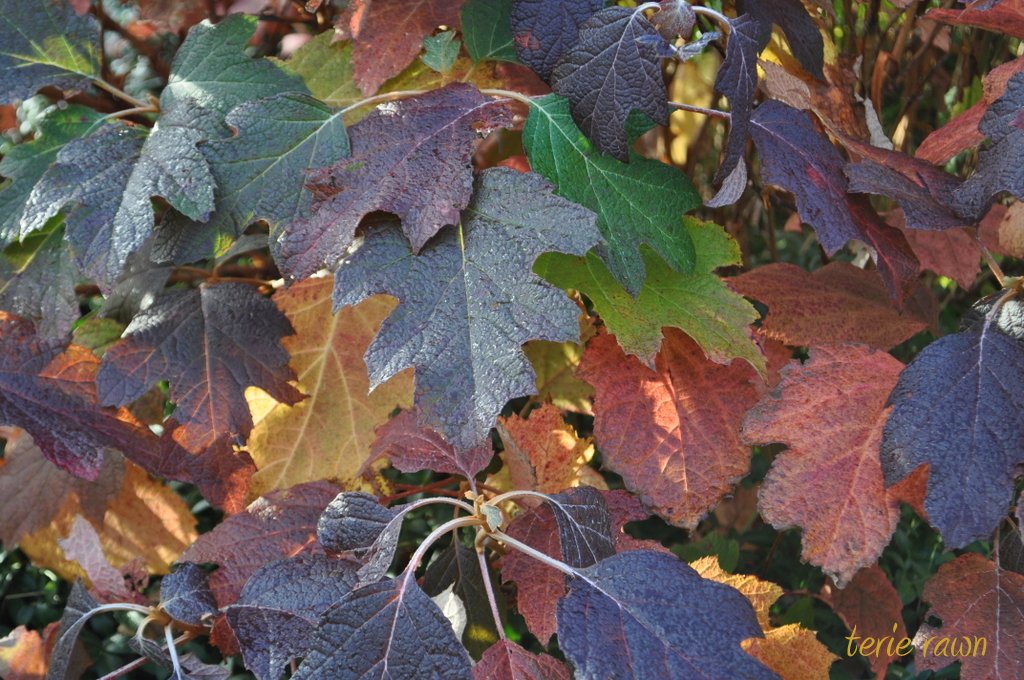 "The largest ornamental grasses provide 3-season interest and shelter for winter birds when they bow under the weight of heavy snowfall. Monkshood's timely blossom adds punch to our autumn palette. Oakleaf hydrangea never fails to thrill me; from it's beautiful flowers, to the variety of fall leaf color.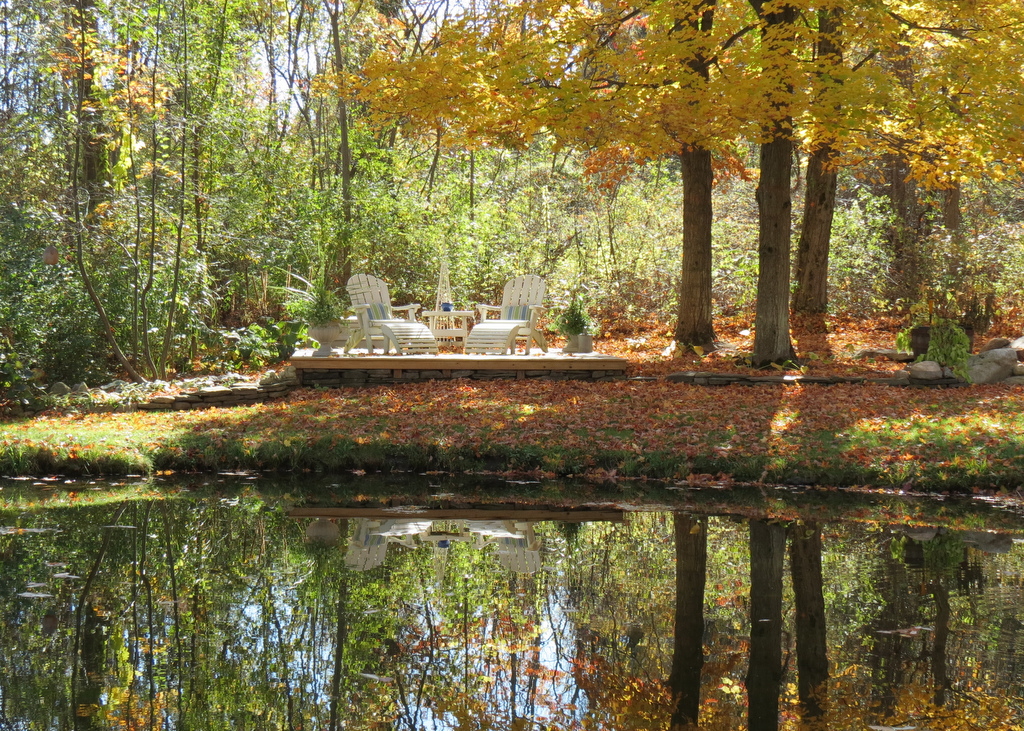 "My husband built the pond-deck last June. Can I just tell you how many times I've put my feet up under the shade of those maples? MANY! From those chairs we view the backside of the Garden Cottage (across the pond) that he built 6 years ago. A porcelain vine climbs the corner and is pruned each spring. The stone path exits the backyard and leads past the cottage to a grassy opening with our pond.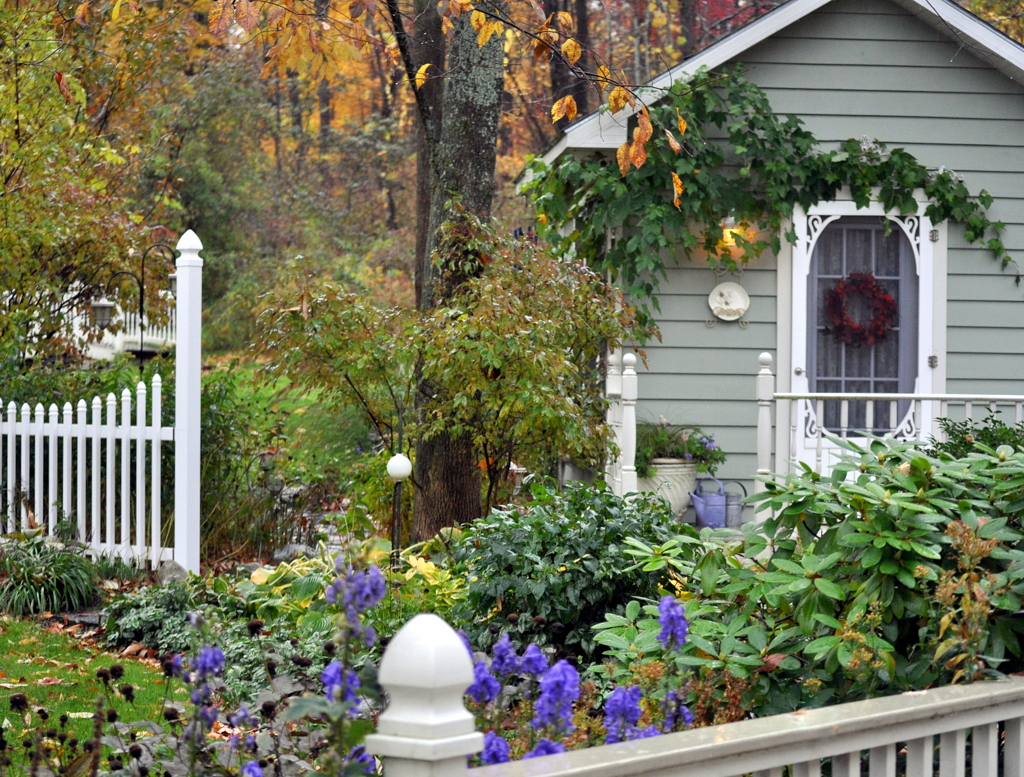 "Bluebirds recently returned to partake of sumac that dot the landscape. From the front porch we gaze in wonder at the ever-changing sky, shadows that are cast by clouds, wildlife, and our view of Ithaca."
Gorgeous, Terie!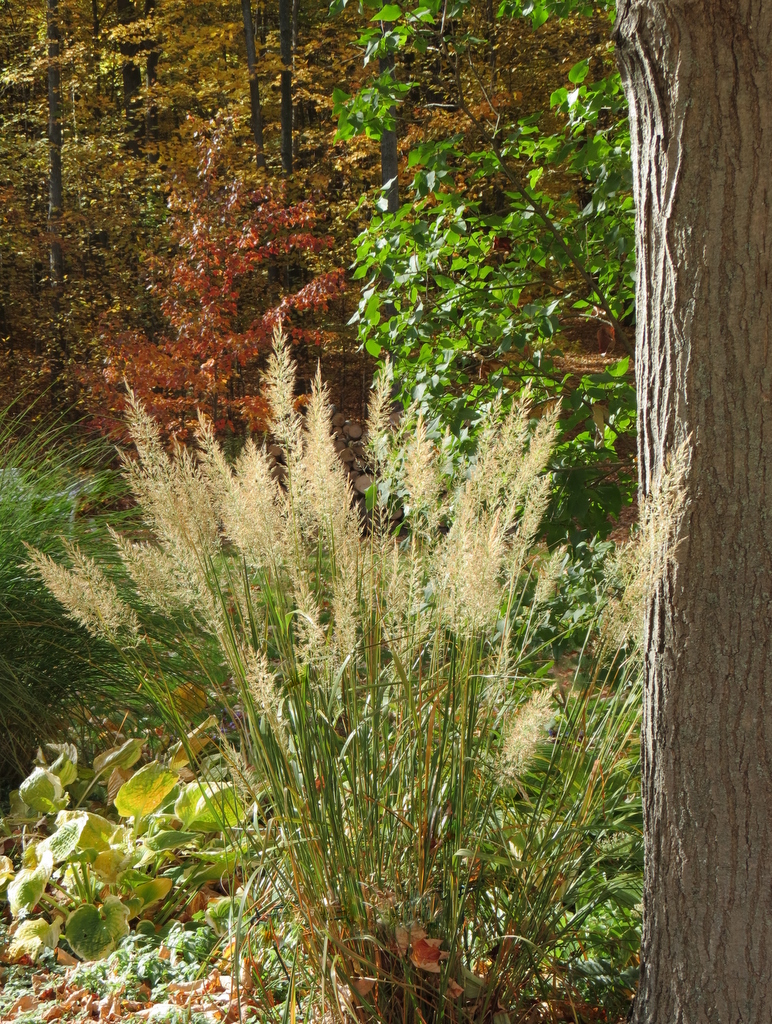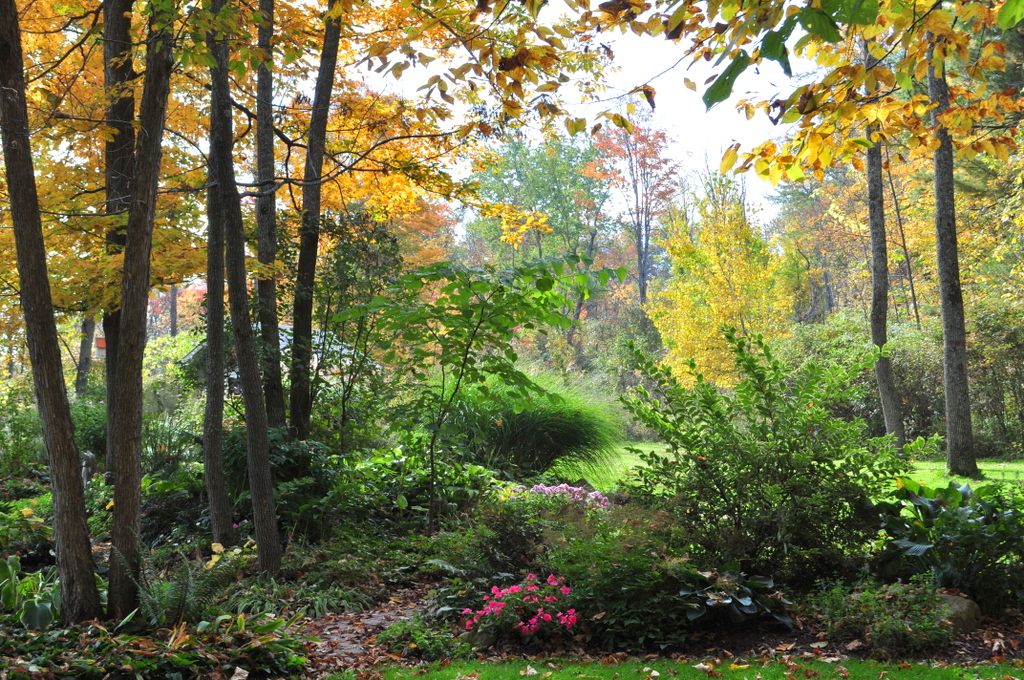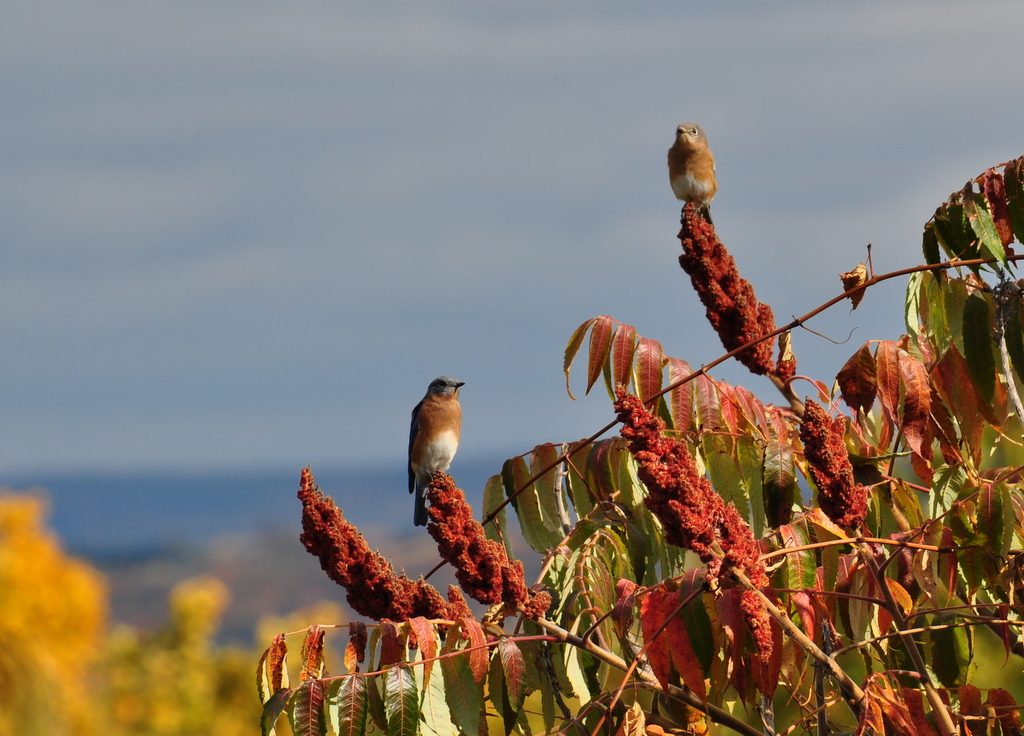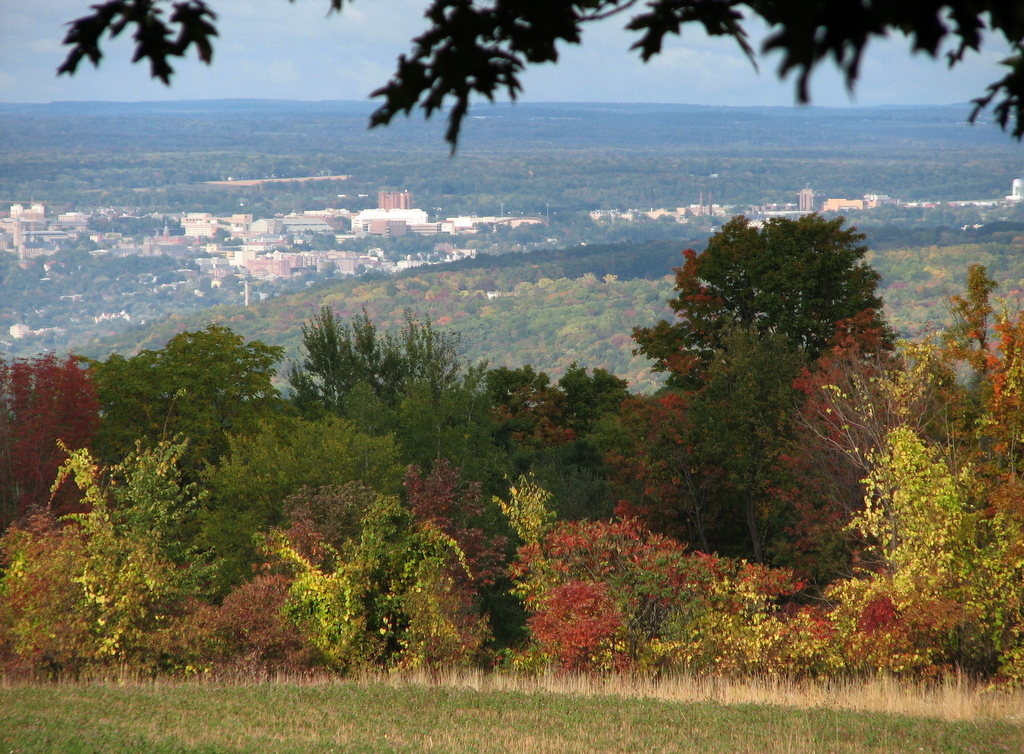 ** Hey all, I have a new email address for photo submissions. Having everyone send it to my everyday account was filling up my inbox with hundreds of megabytes of photos, and the "Your Mailbox Is Almost Full" notices were getting a bit obnoxious. So, from now on, email photos to [email protected]. Easy! ***
_______________________________________________
Want us to feature YOUR garden in the Garden Photo of the Day? CLICK HERE!
Want to see every post ever published? CLICK HERE!
Want to search the GPOD by STATE? CLICK HERE!

**Check out the GPOD Pinterest page, where you can browse all the post in categories…fun! CLICK HERE!**