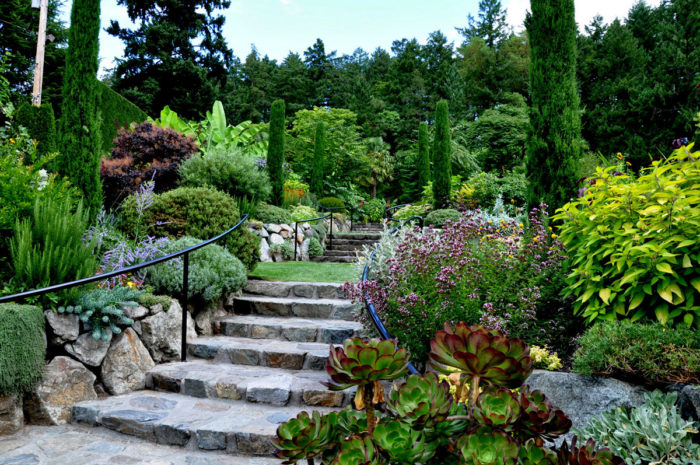 Today's photos are a treat from Tatyana Searcy on the Kitsap Peninsula in Washington state. If you'll remember, we featured Tatyana's metal gazebo exactly a month ago (refresh your memory HERE). But today Tatyana is taking us on the road.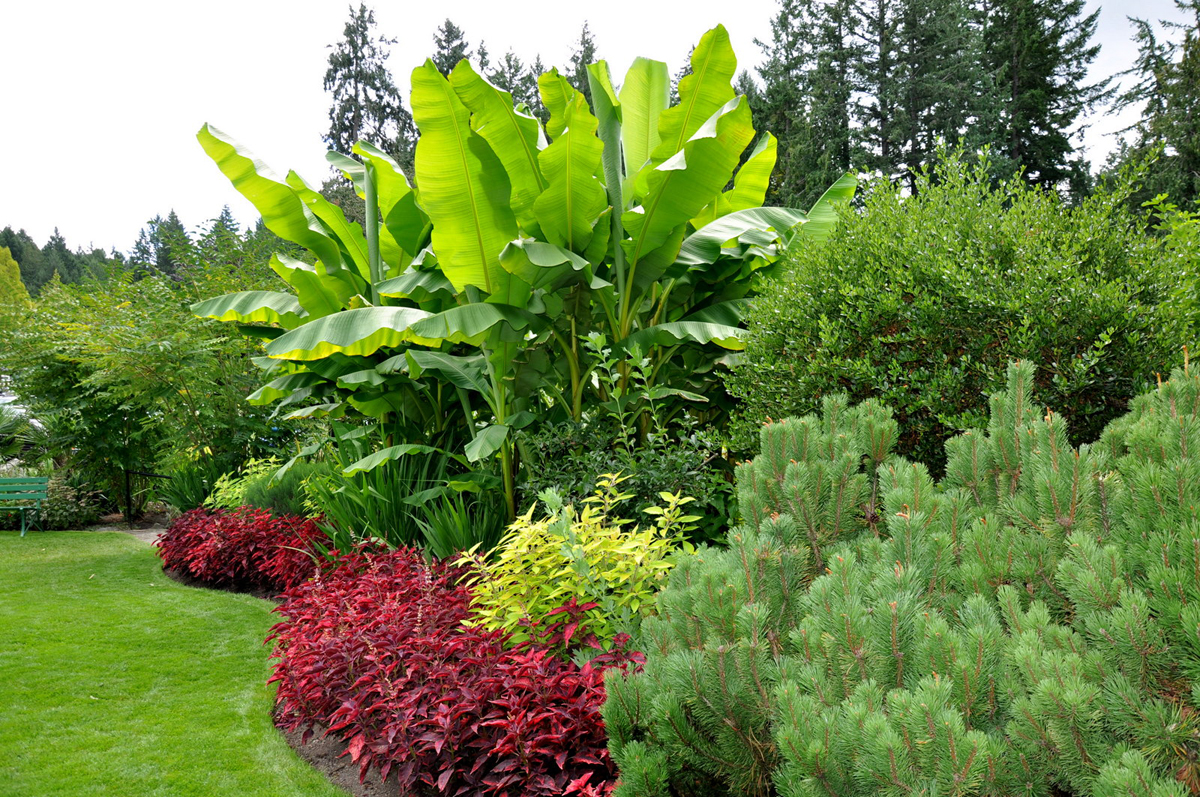 She says, "I'd like to share some pictures of the Butchart Gardens Mediterranean garden (Vancouver Island, Canada), which I visited last August. It's located near the Butchart Gardens parking lot and sometimes is missed by visitors. This wonderful, lush area is not big, but I enjoyed every minute I spent there.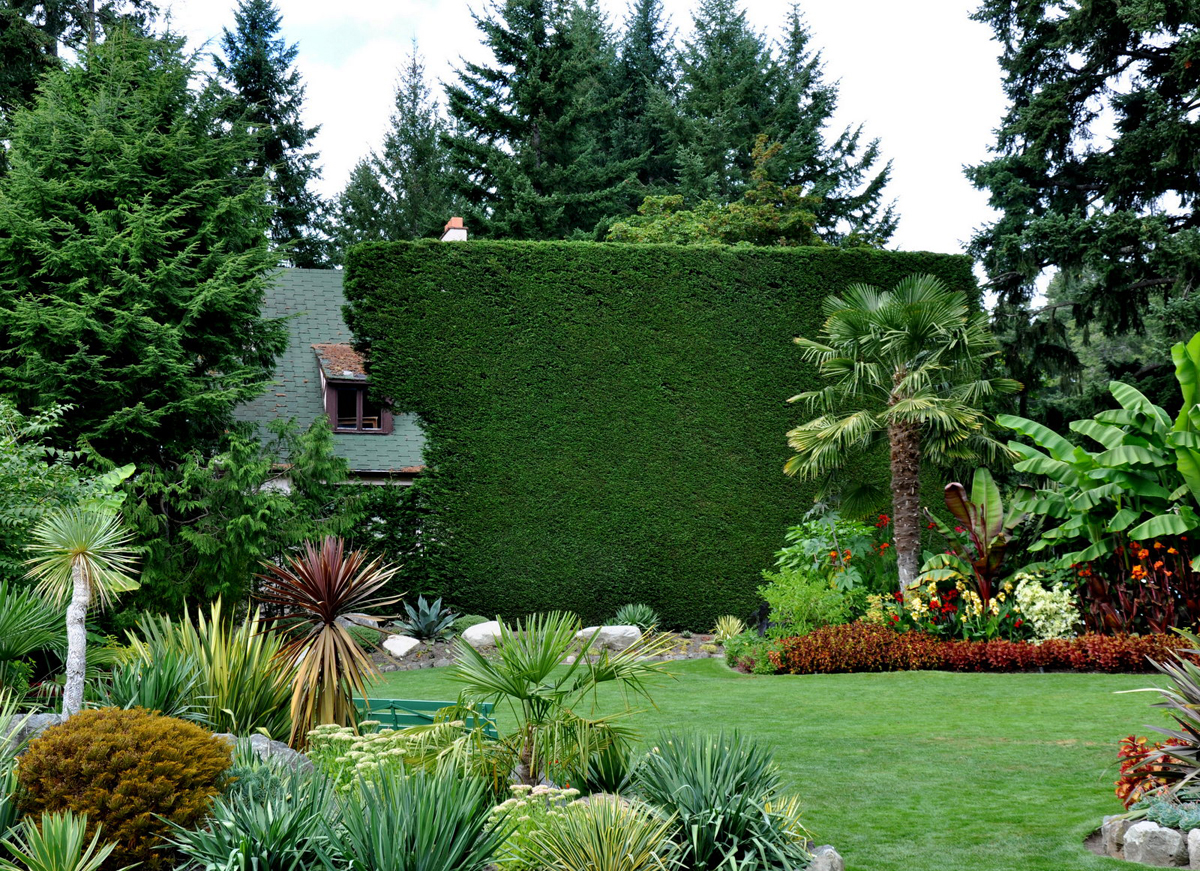 "Vancouver Island has a typically warm/dry summer and a wet/cool winter. Some of the plants blooming in the Mediterranean garden in August and shown in the pictures: flowering maple (Abutilon spp. and cvs., USDA Hardiness Zones 8-11), angel's fishing rod (Dierama spp. and cvs., Zones 7-10), Crocosmia (Crocosmia spp. and cvs., Zones 6-9), castor bean (Ricinus communis cvs., annual), cardoon (Cynara cardunculus, Zones 7-9), canna lilies (Canna spp. and cvs., Zones 8-11), Japanese banana (Musa basjoo, Zones 8-11), rose of Sharon (Hibiscus spp. and cvs., Zones 5-11), coleus (Solenostemon scutellarioides cvs., Zones 12-13), vervain (Verbena spp. and cvs., 3-11), salvia (Salvia spp. and cvs., Zones 5-11), sedum (Sedum spp. and cvs., Zones 3-11), mallow (Lavatera spp. and cvs., Zones 4-11), dusty miller (Senecio cineraria, Zones annual), and tree poppy (Romneya coulteri, Zones 8-10)."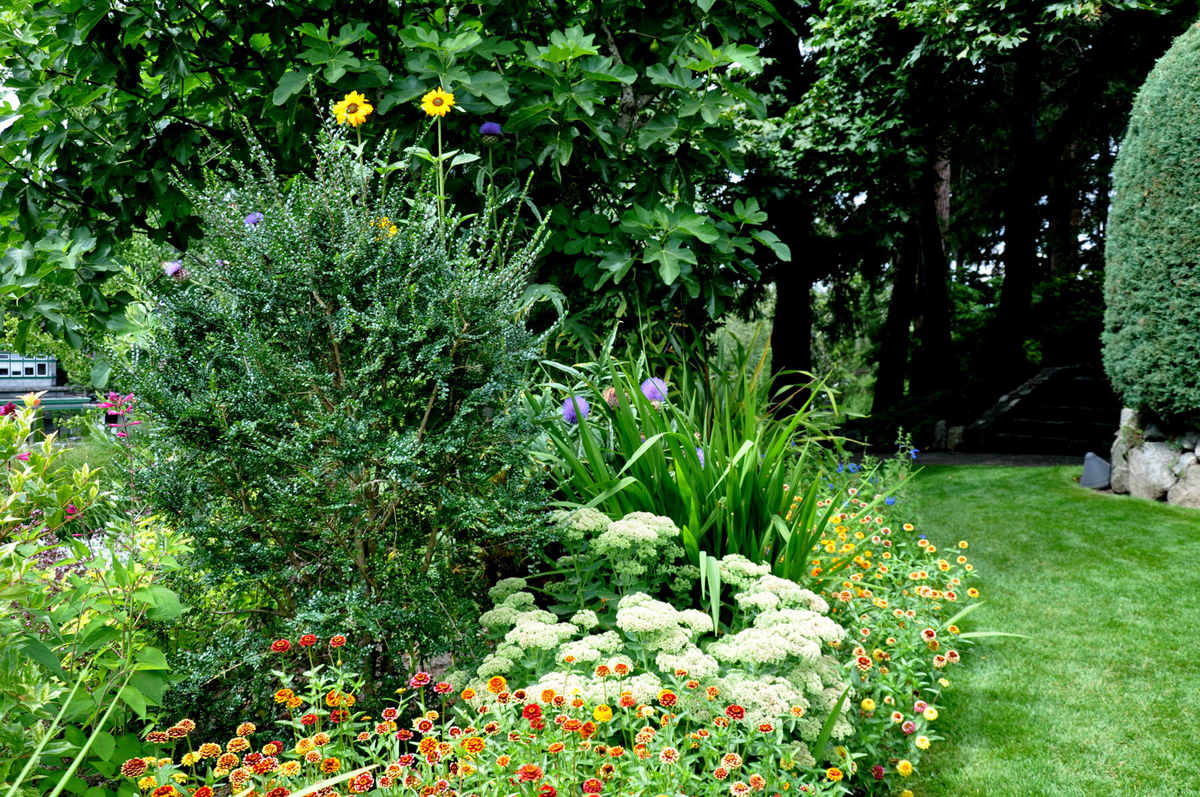 Absolutely gorgeous, Tatyana! I have never been to Butchat Gradens, and that's a crime. It's on my short list, and I'll make a special point of seeing this part of the garden. Thanks!
**Tatyana has more photos of this garden on her blog HERE**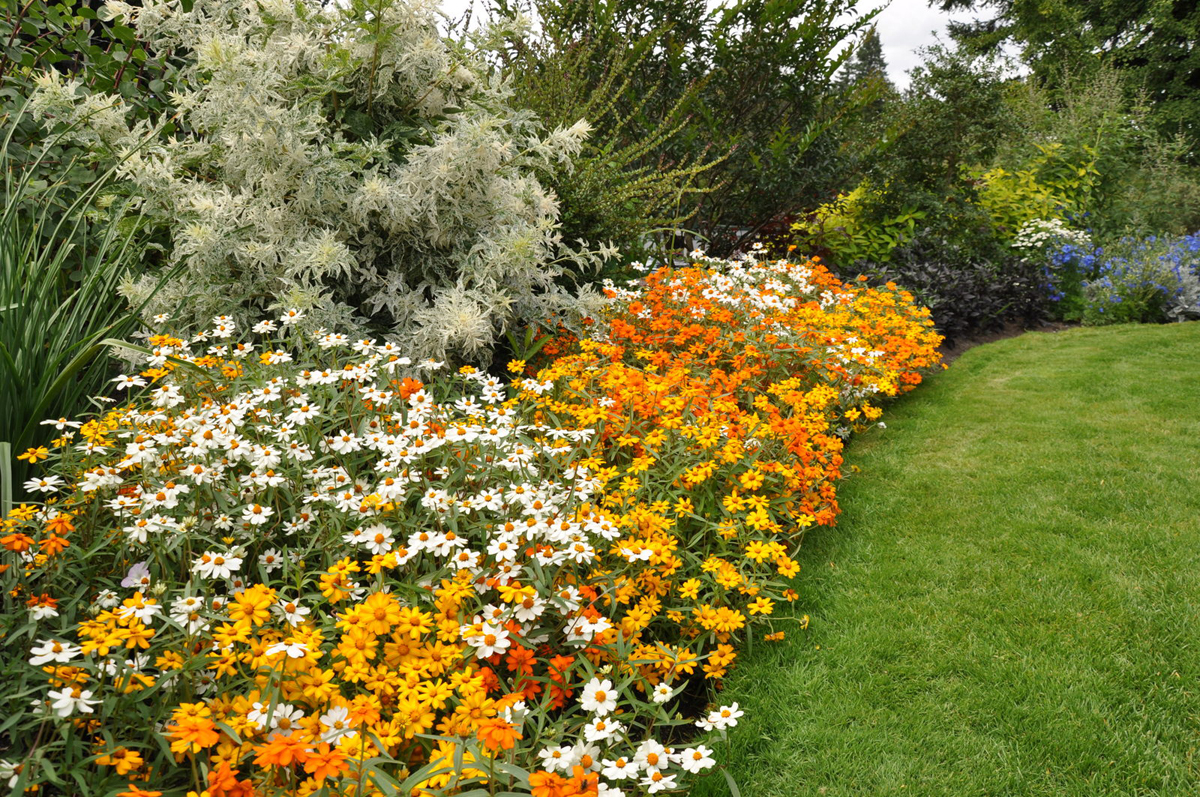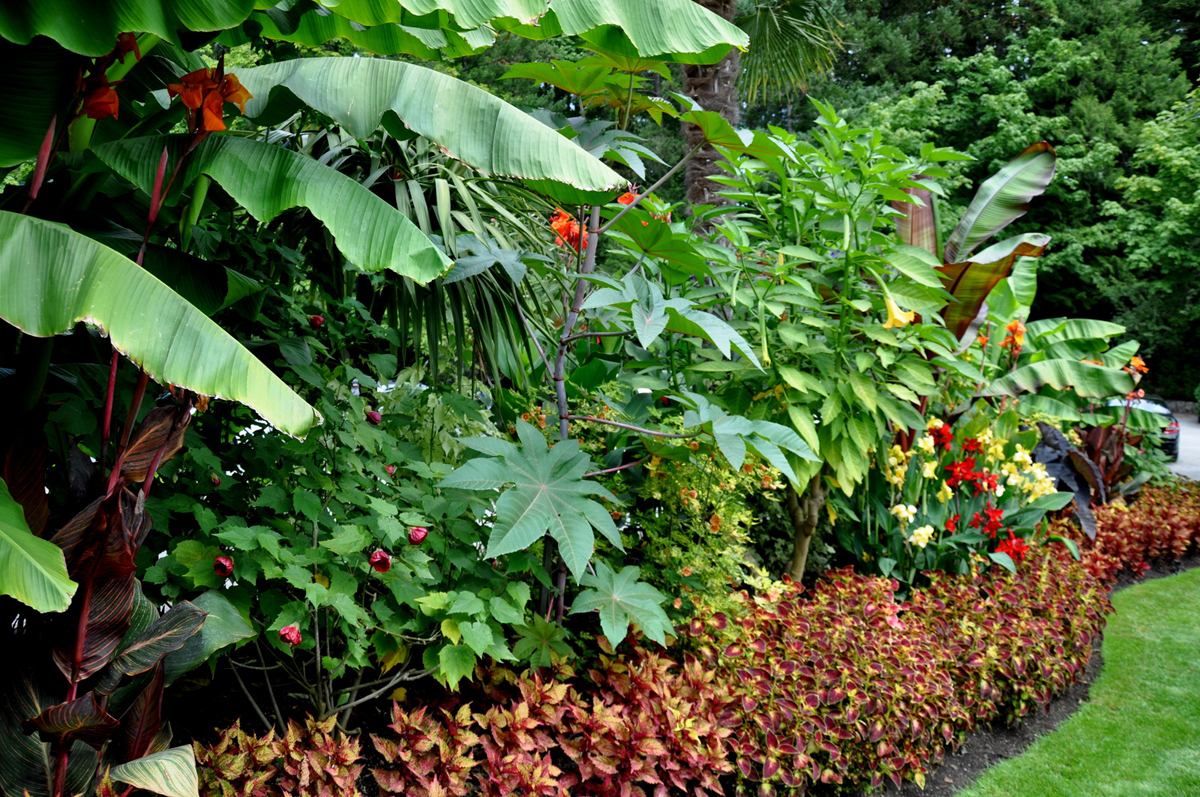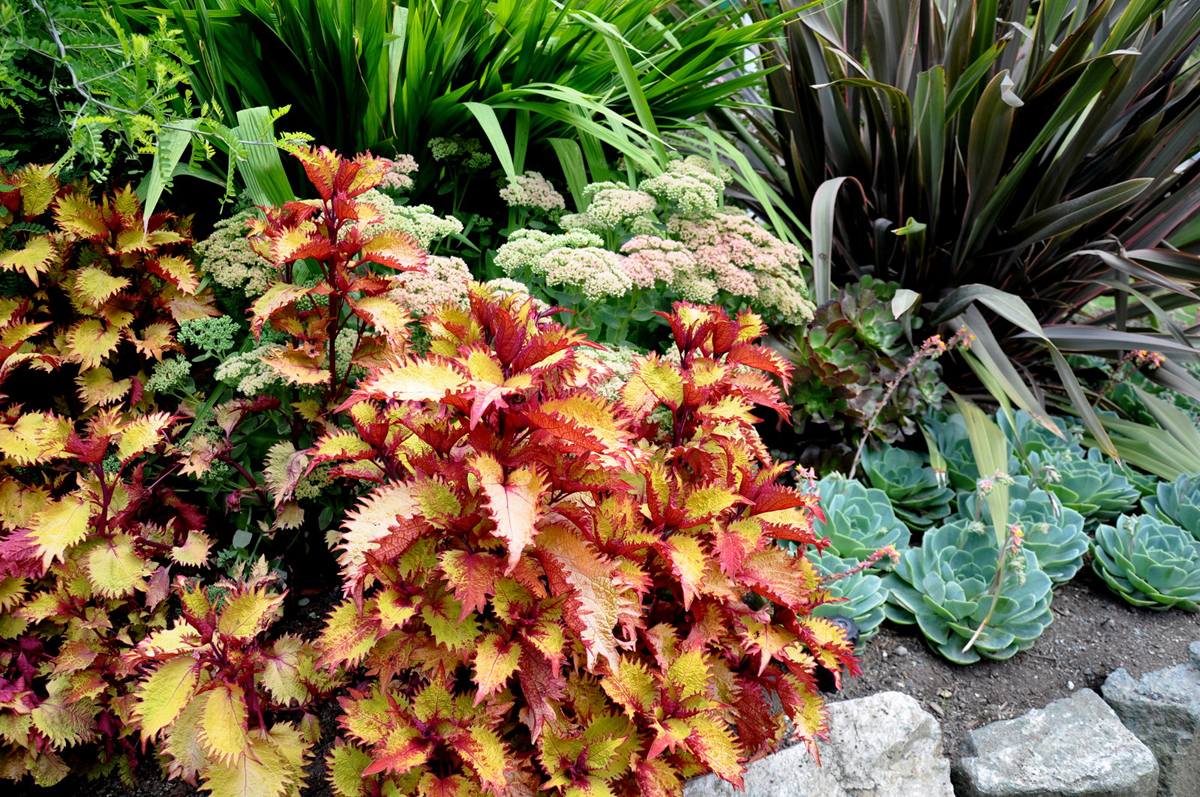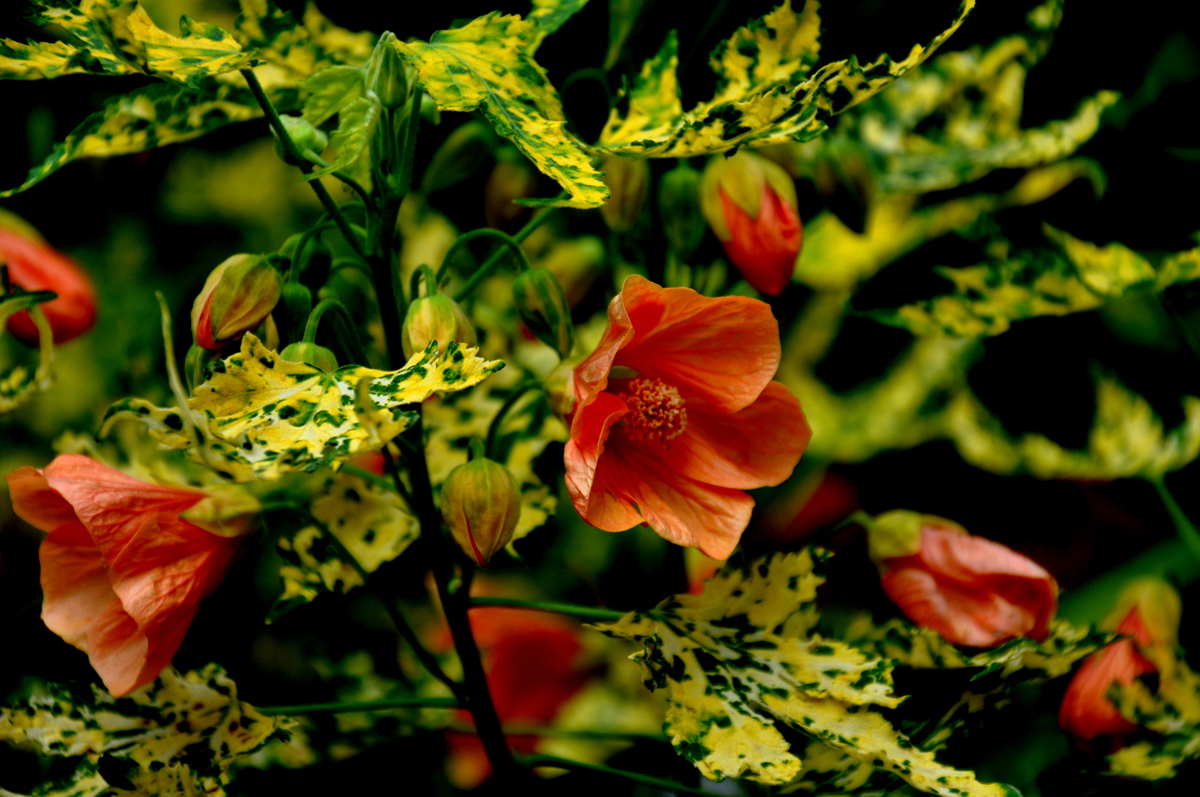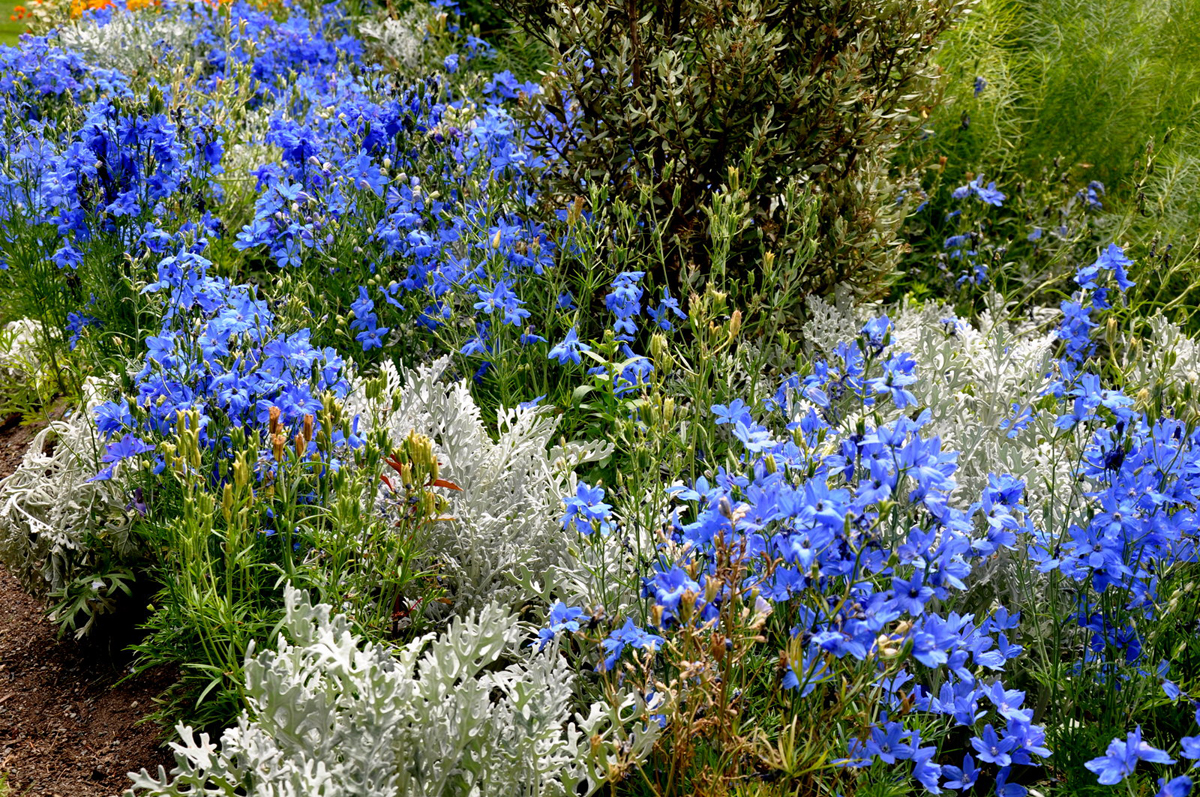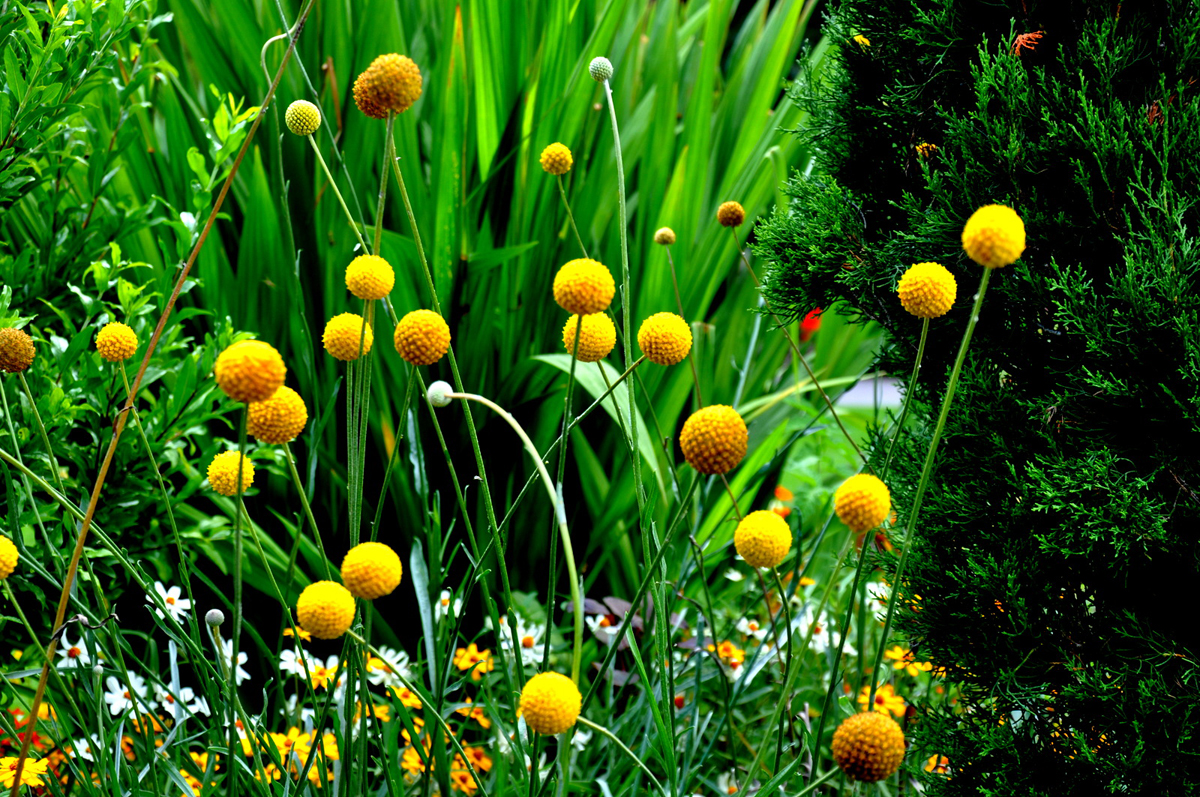 Want us to feature YOUR garden, or a garden you've recently visited, in the Garden Photo of the Day? CLICK HERE!
Want to see every post ever published? CLICK HERE!
Want to search the GPOD by STATE? CLICK HERE!
And last but not least, Check out the GPOD Pinterest page, where you can browse all the post in categories…fun! CLICK HERE!