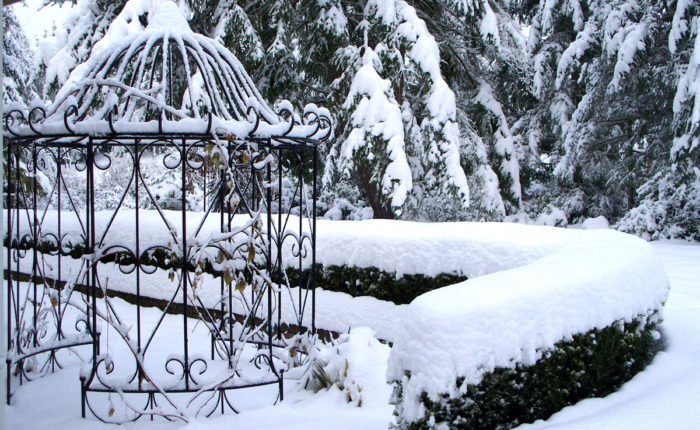 Today's photos are from Tatyana Searcy on the Kitsap Peninsula in Washington state.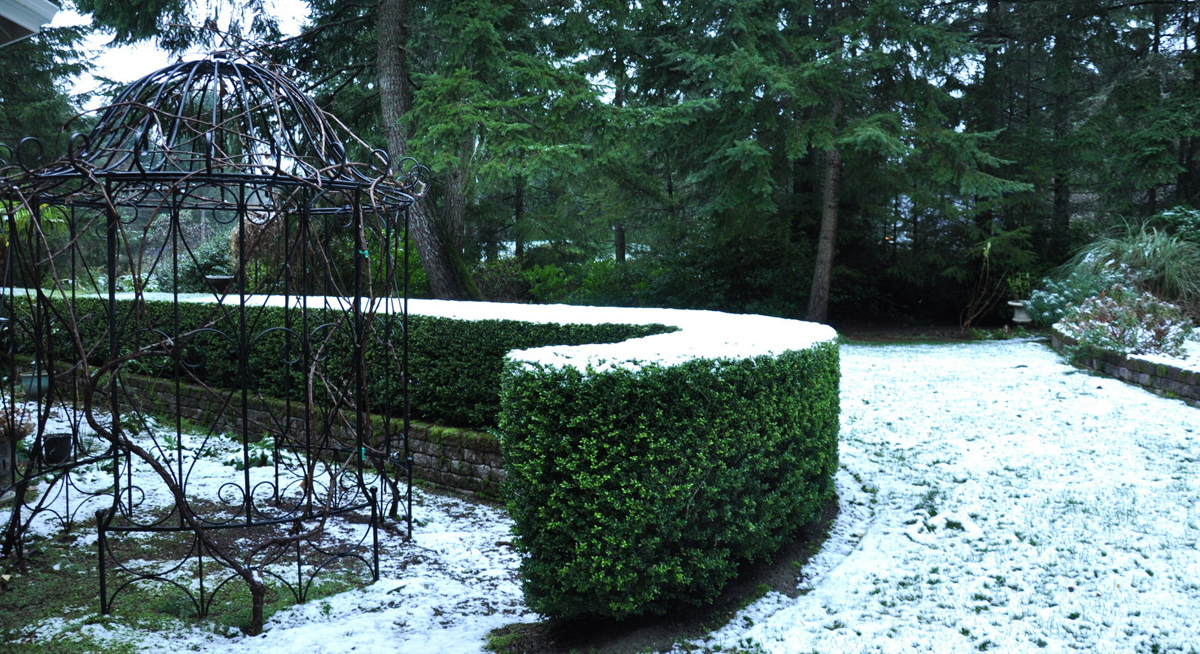 Tatyana says, "Winter is the time when I really appreciate my metal gazebo, which can be seen from several windows of my house. Together with the Japanese holly (Ilex crenata) hedge, it is part of my garden bones. It changes its look throughout the year.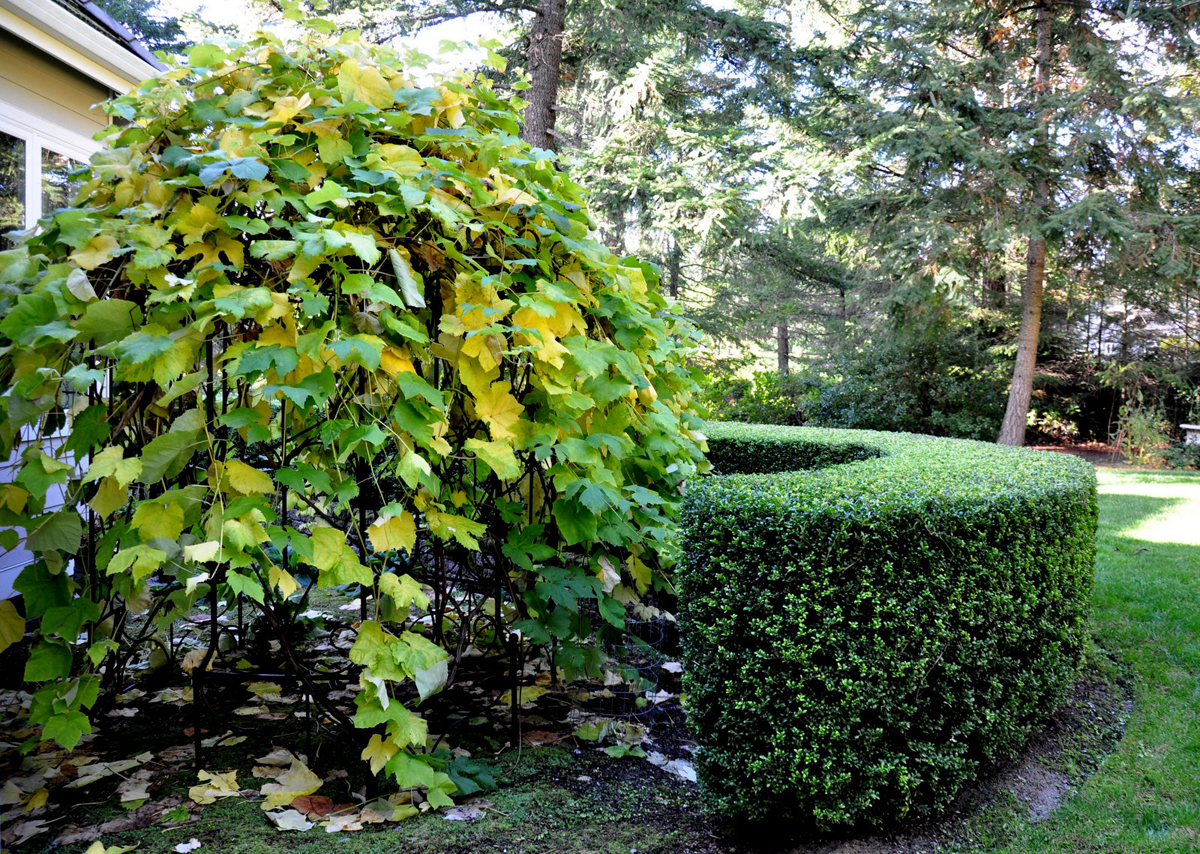 "As for the hedge, originally I planned to use boxwoods but ended with planting 100 holly plants. We have two dogs, and our builder told us that boxwoods can be damaged by a dog watering on them. But, holly will survive it. True or not, we haven't lost one single plant yet."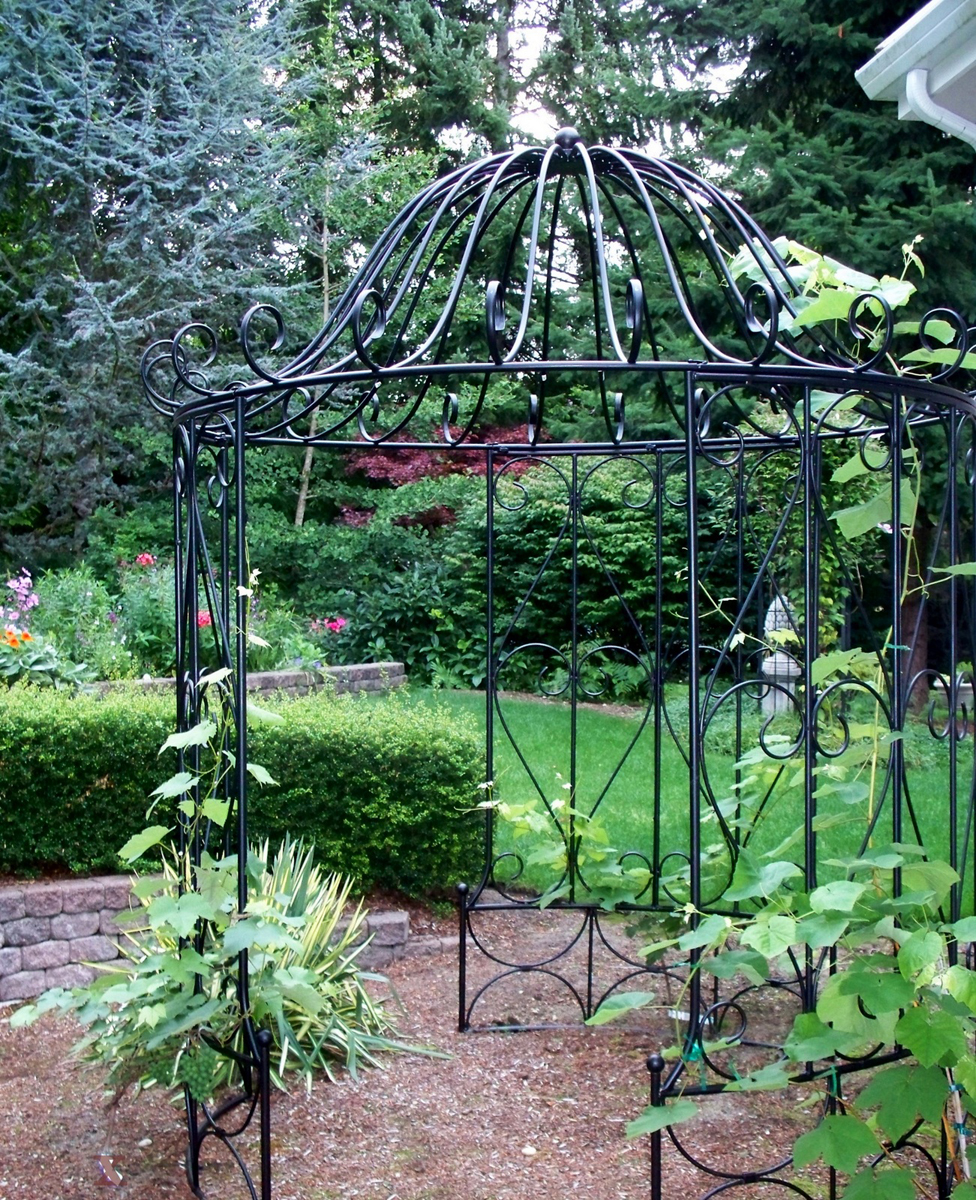 What a beautiful structure, Tatyana! It really is a stunning focal point. And go figure, it's beautiful in summer, too! Thanks for sharing. 
**Tatyana has a blog, and her gazebo had a few things to say…. Check it out HERE.**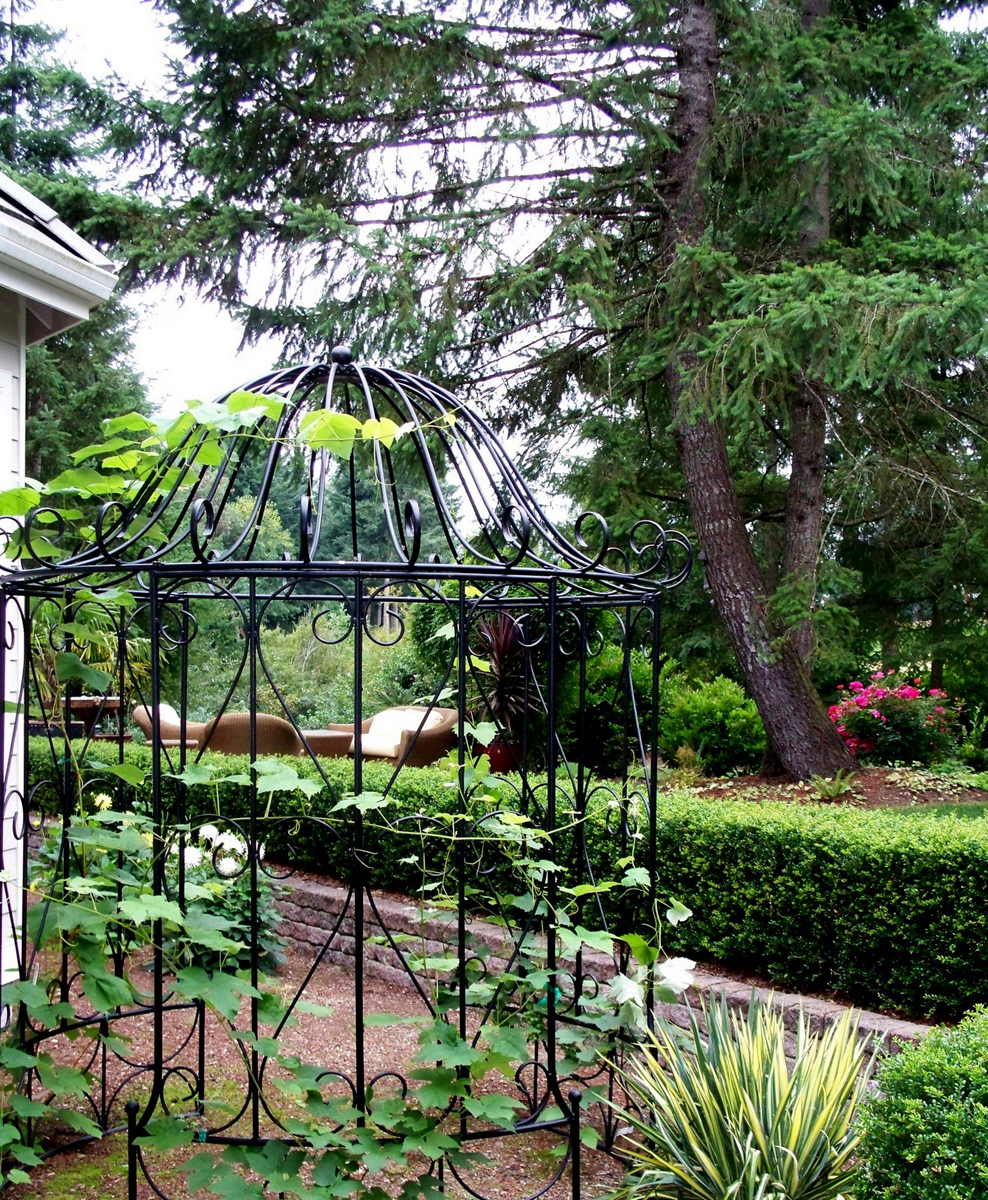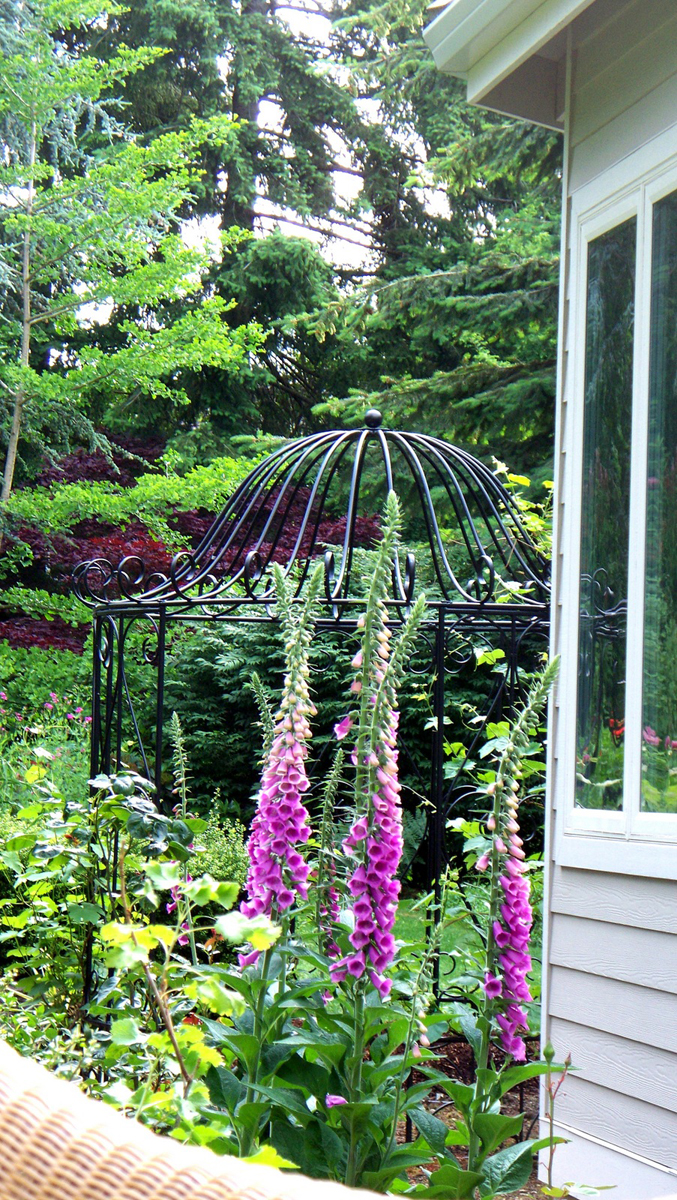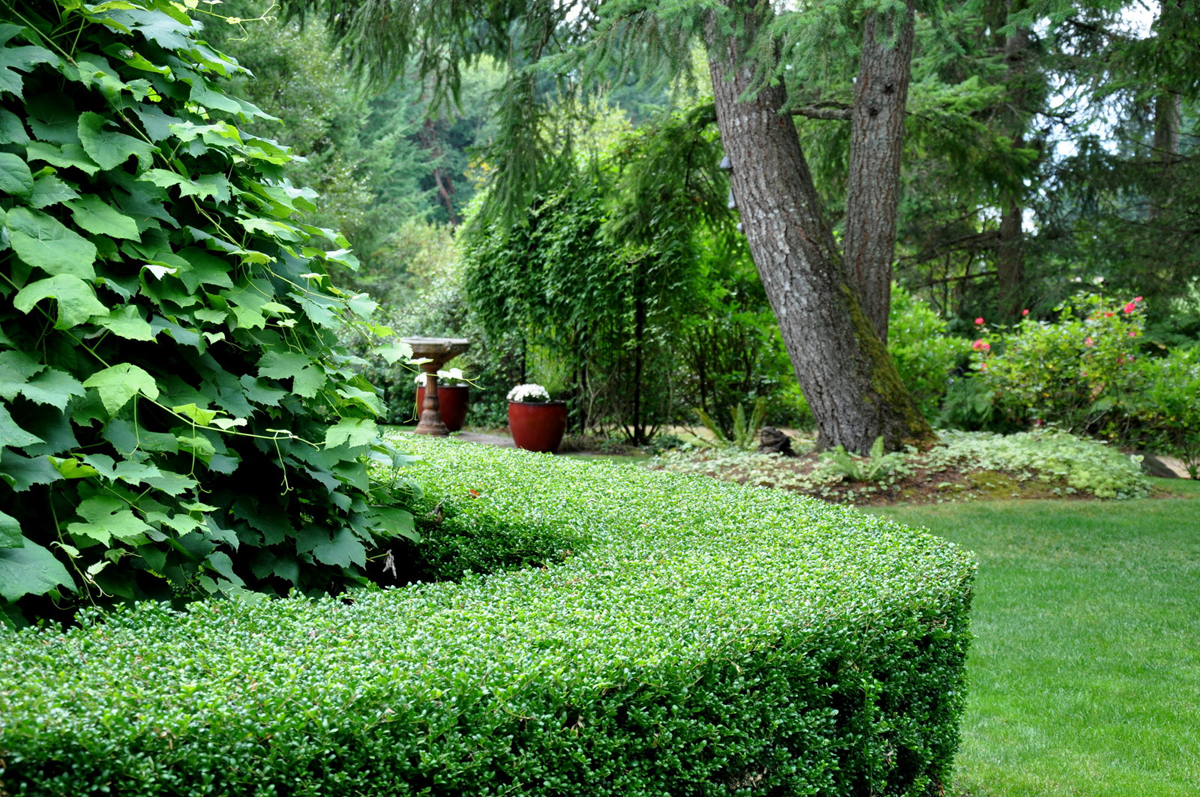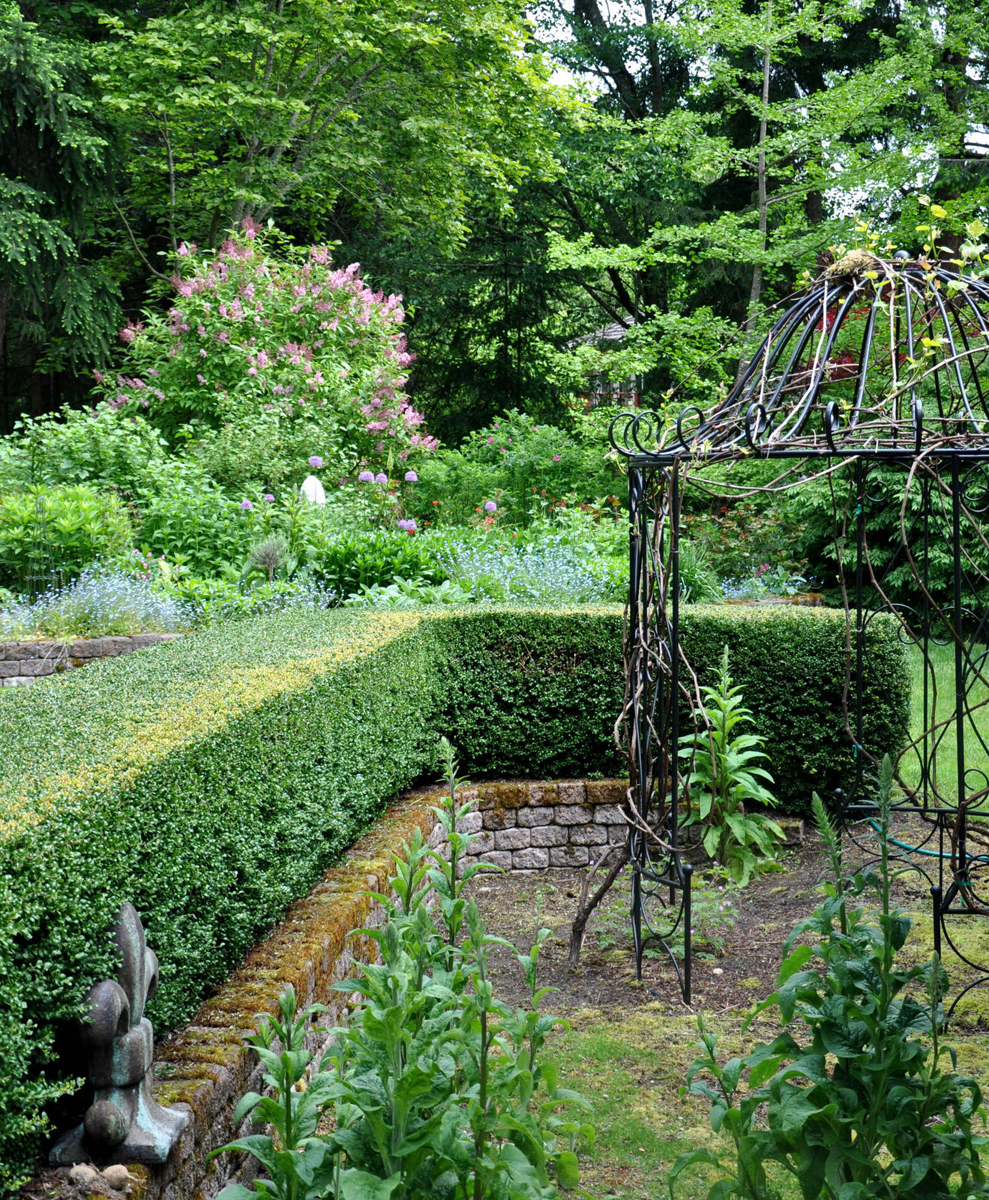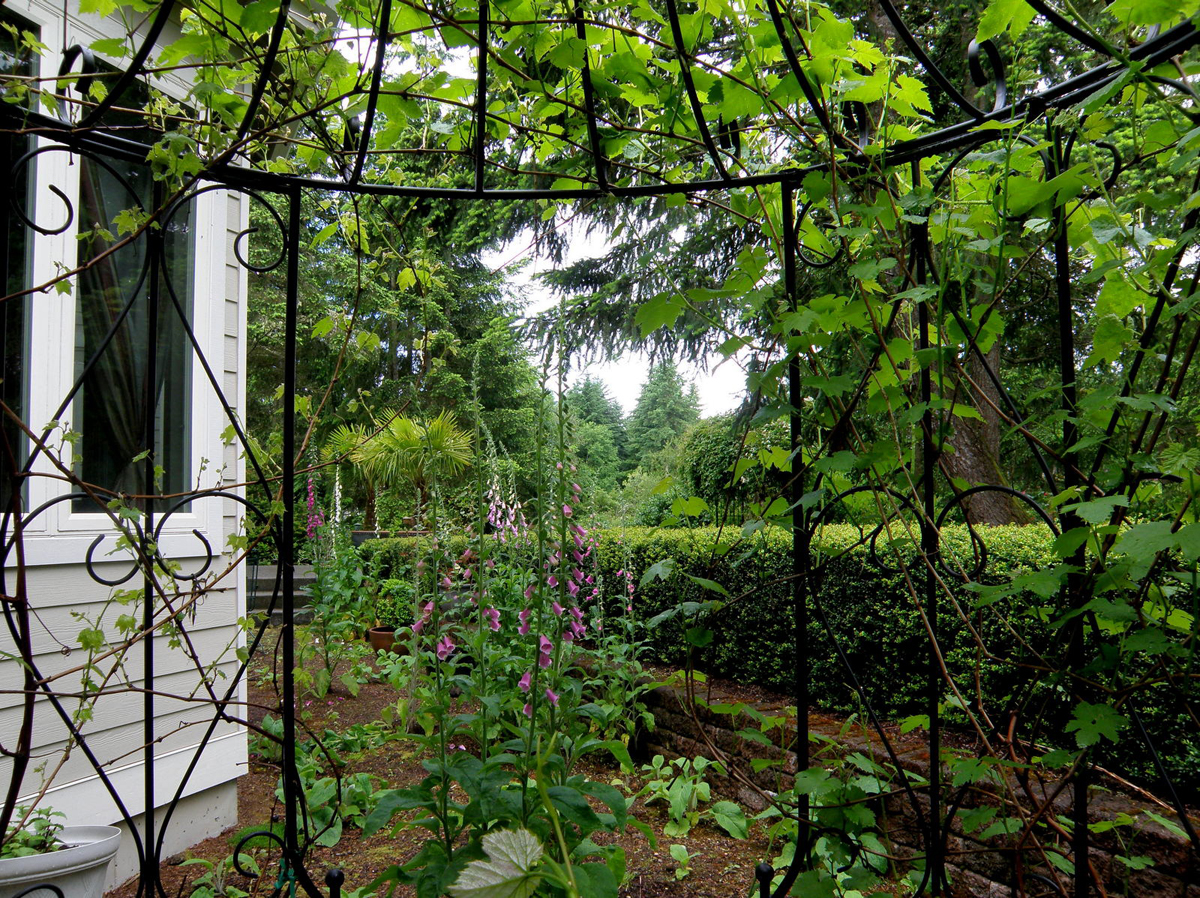 Want us to feature YOUR garden in the Garden Photo of the Day? CLICK HERE!
Want to see every post ever published? CLICK HERE!
Want to search the GPOD by STATE? CLICK HERE!
**Check out the GPOD Pinterest page, where you can browse all the post in categories…fun! CLICK HERE!**