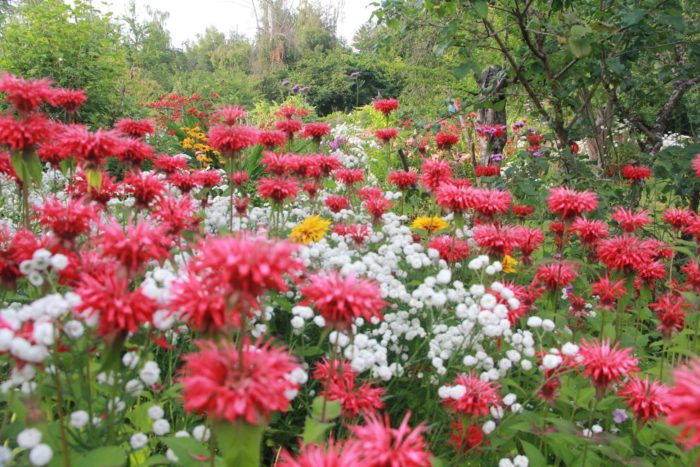 We're in British Columbia, Canada, today, looking back at the past year in Adeline Kong's garden. Adeline shares her garden with the GPOD most every year, so if you want to see how it has evolved, you can look back at previous posts starting here: Another Year in a Wonderful Garden.
Another gardening year has sped by. I hope this finds you fellow gardeners well. I can't say it was an uneventful year in light of all that has happened in the world.
I am a critical care nurse by profession, I work in the intensive care unit as well at the emergency department at our local community hospital. Since the onset of the pandemic, my garden has been an oasis to me—it grounds, nourishes, and refreshes. Just a few minutes (or hours) of mindless garden work lifts weight from my shoulders, and once again I'm able to tackle what's ahead of me.
Not much change was made to the garden this year. The hardy perennials continued to thrive and spread. Annuals sprouted and bloomed from where the seeds had fallen from last summer. By midsummer, all the plants were elbowing their neighbors for space, giving the garden a look of delightful wild abundance.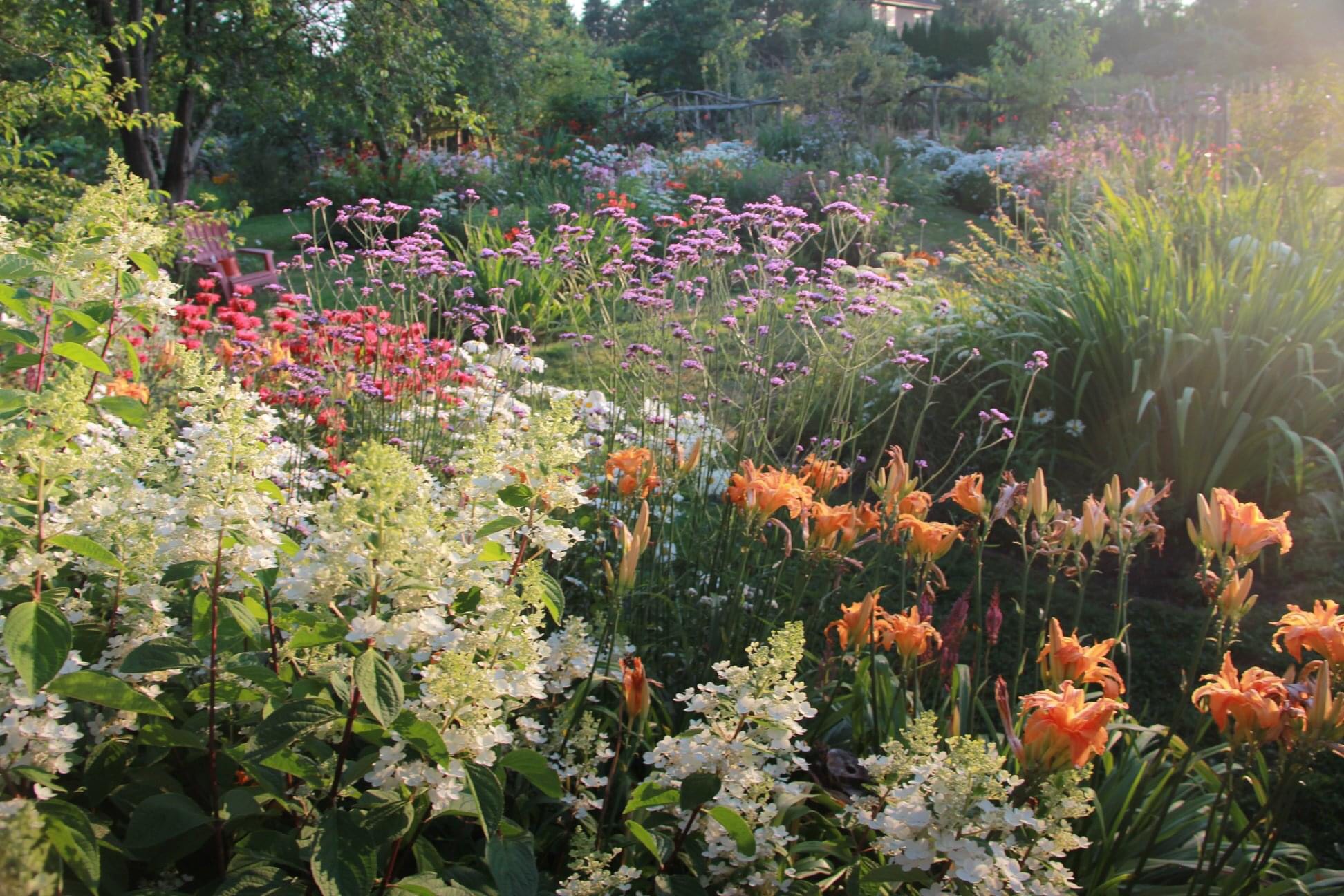 Thick plantings make this garden a delight. White panicle hydrangeas (Hydrangea paniculata, Zones 3–8) in the foreground are backed by masses of perennials. The purple flowers of tall verbena (Verbena bonariensis, Zones 7–11 or as an annual) are a wonderful feature in a garden like this, as they are so airy you can see through them to the plants behind, which adds a cloud of purple to the rest of the planting.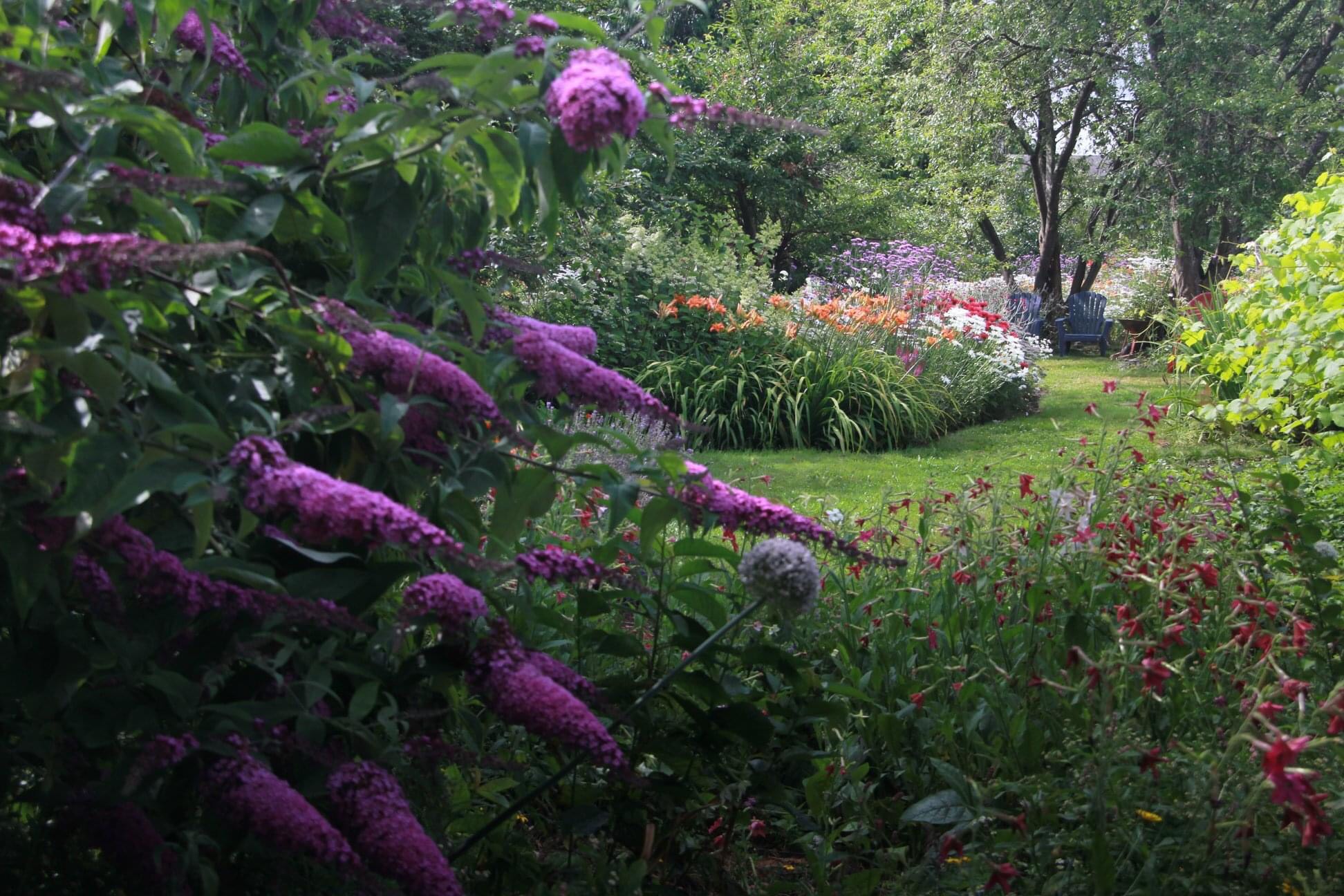 Purple butterfly bush (Buddleia davidii, Zones 5–9) on the left, red nicotiana (Nicotiana alata, annual) on the right, and enticing views of the rest of the garden beyond. Adeline lets annuals like the nicotiana self-sow. Many annuals will come back from seed year after year, but you have to make good conditions for the seeds to germinate by avoiding thick mulch until the seedlings are up and growing.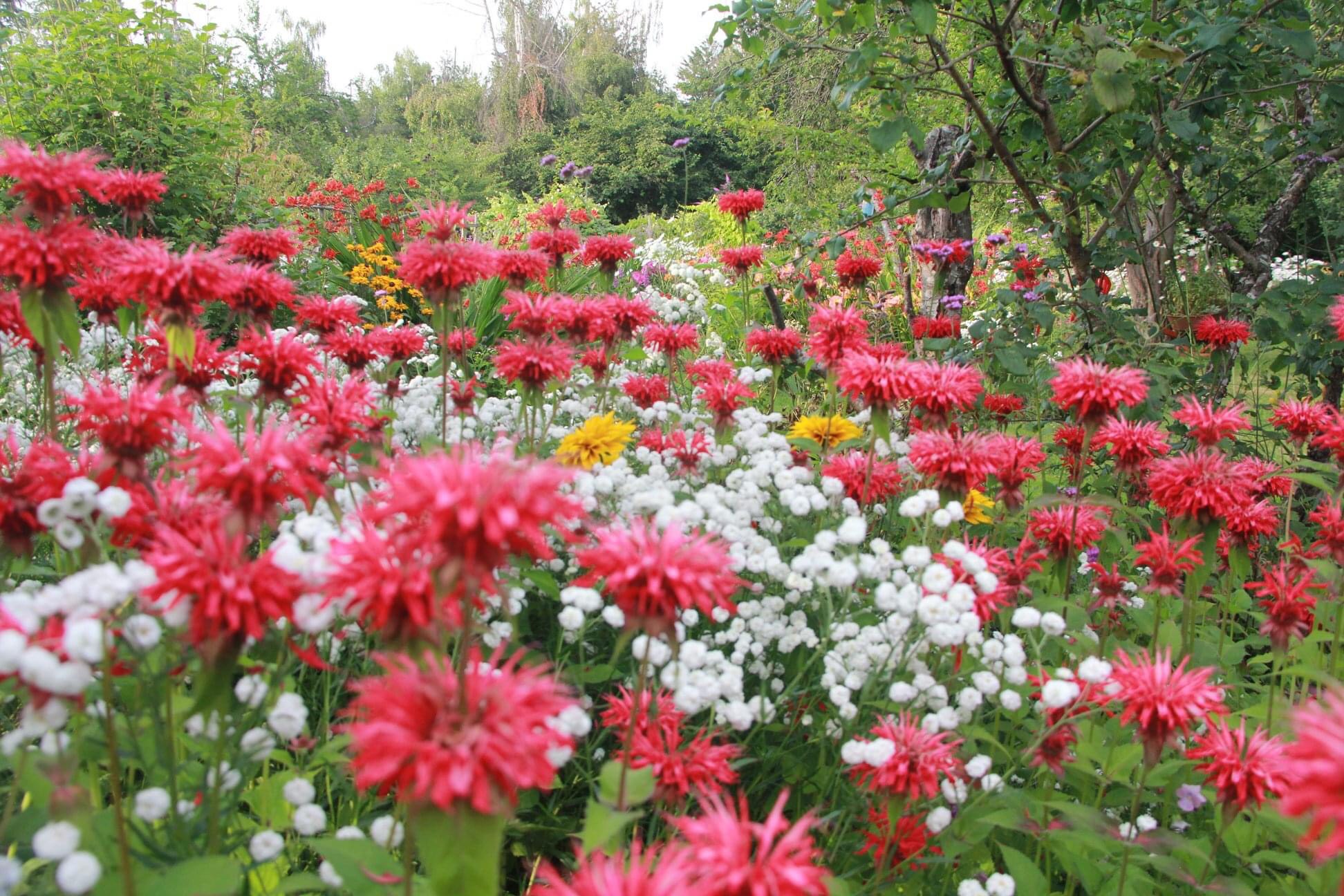 Red bee balm (Monarda didyma, Zones 4–9) mingles with white double blooms that look to be double white yarrow (Achillea ptarmica 'The Pearl', Zones 3–9).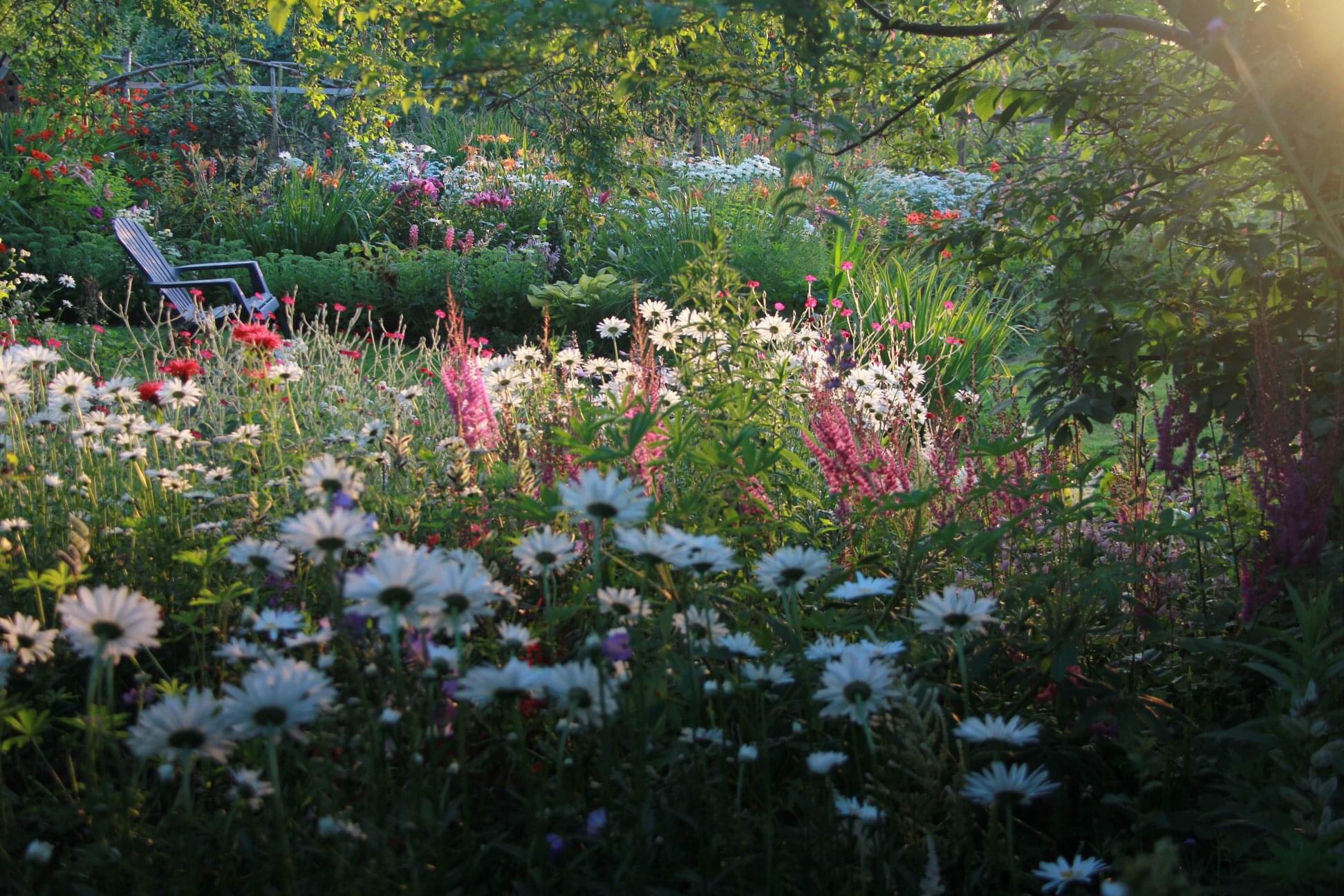 Go ahead—take a seat in that chair and feel the stress melt away.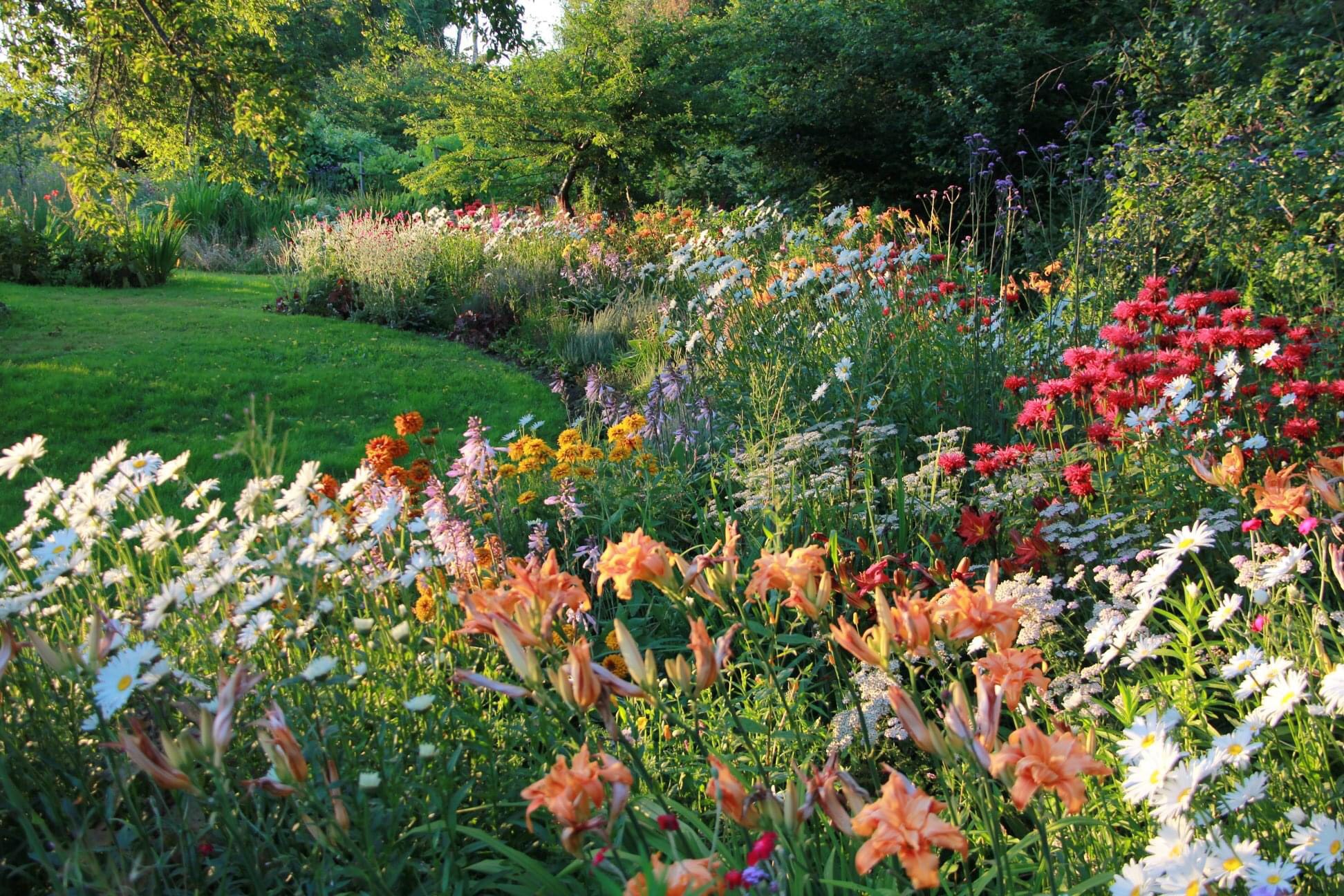 Packing a garden full of many plants not only creates a lush, romantic effect; it also can make the garden easier to maintain, as there is literally nowhere for weeds to grow.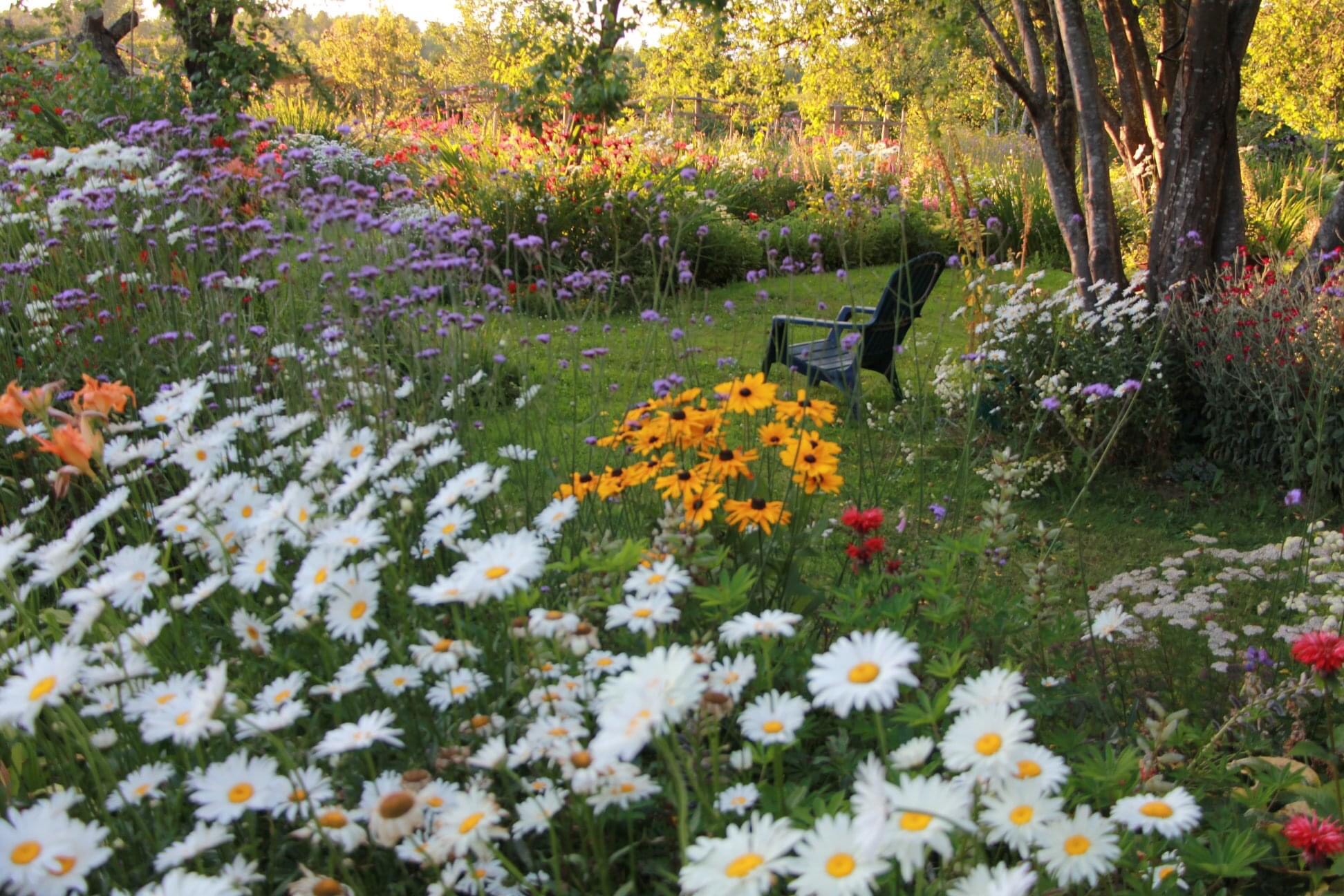 Once again, the airy stems of tall verbena cast a purple cloud over the garden.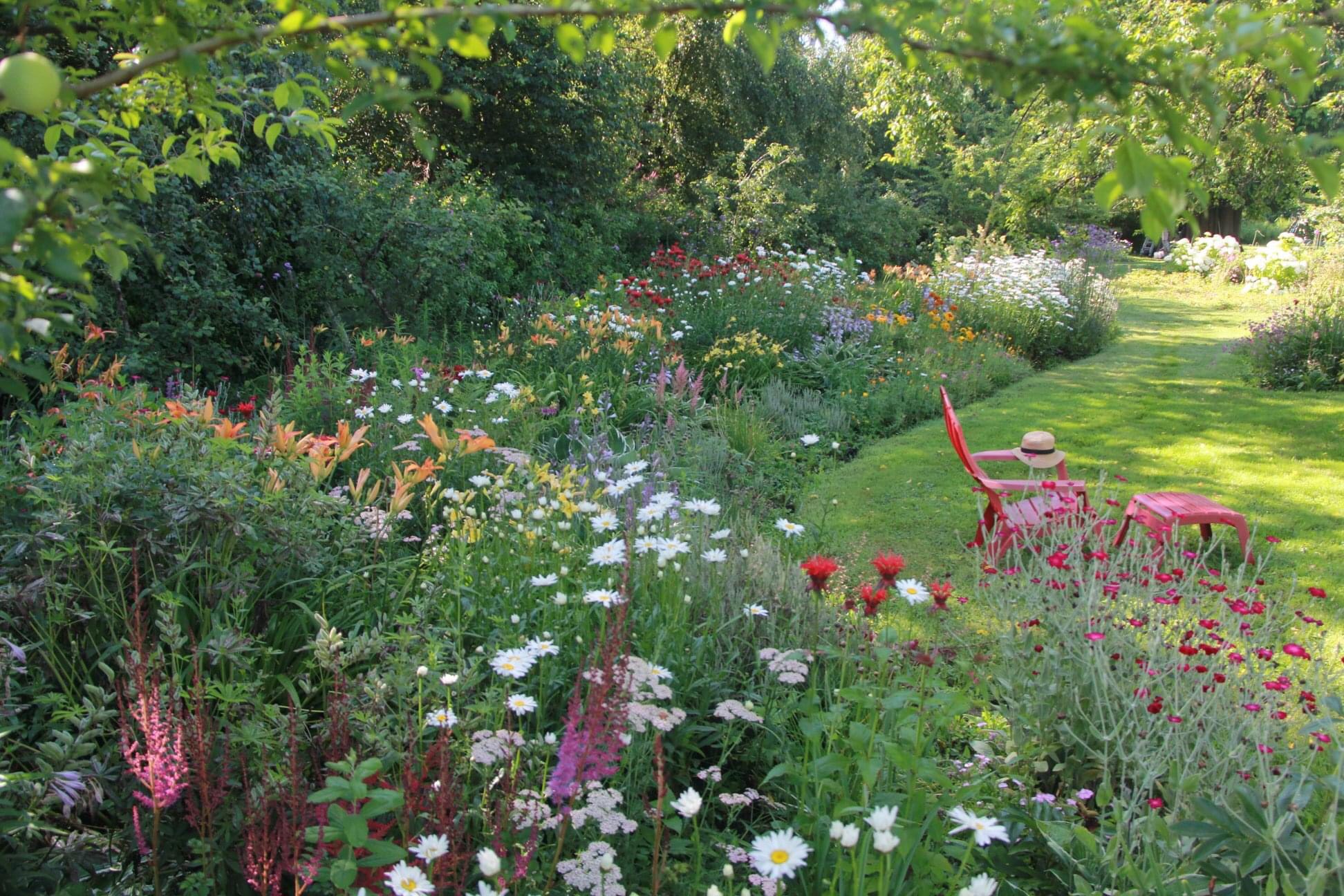 I'm not sure which I want to do more: sit in that chair and relax, or wander down the wide, grassy paths to see what's around the next corner.
Have a garden you'd like to share?
Have photos to share? We'd love to see your garden, a particular collection of plants you love, or a wonderful garden you had the chance to visit!
To submit, send 5-10 photos to [email protected] along with some information about the plants in the pictures and where you took the photos. We'd love to hear where you are located, how long you've been gardening, successes you are proud of, failures you learned from, hopes for the future, favorite plants, or funny stories from your garden.
If you want to send photos in separate emails to the GPOD email box that is just fine.
Have a mobile phone? Tag your photos on Facebook, Instagram or Twitter with #FineGardening!
You don't have to be a professional garden photographer – check out our garden photography tips!
Do you receive the GPOD by email yet? Sign up here.