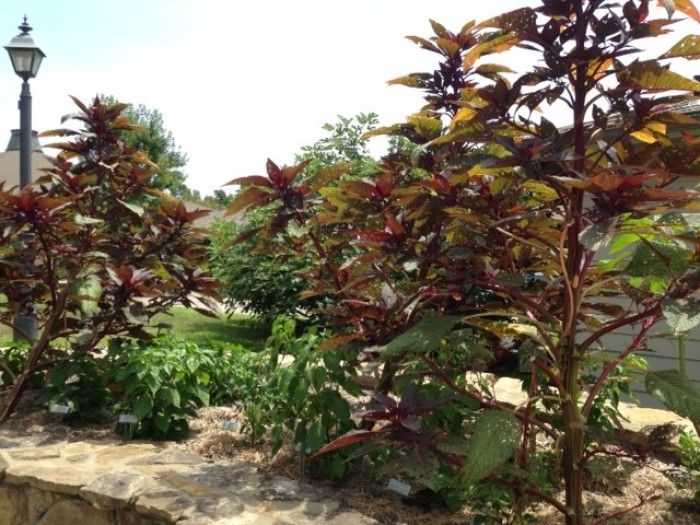 Summer is near about peaking. Plants are reaching for the sun and growing fast in this heat, so there are many tall annuals and perennials in the garden and surrounds. Pictured are a few that stand out. Some are at the back of the garden, or at the ends of the rows, while others are along the roadside.
Oftentimes, a tall plant will volunteer in the front or middle of a bed or right in the middle of a path. I try to have the forethought of moving them out of the way when they are small, however that doesn't always happen… so I leave them where they are and walk around them… or whack them down and use them in the kitchen or apothecary.
Many of these plants like the phlox, hops and bay tree and three sisters combo were planted on purpose. Both the amaranth and lambs'quarters were planted a few years ago and return every year as volunteers. Most of the volunteers are either plucked and eaten, composted or tranplanted into pots. Only a few are left since they get quite large. Motherwort was placed along the drive and has spread to a large patch. The Joe Pye is another roadside attraction.
What are the tallest plants in your garden?
Hops is intentionally featured here because it will be Herb of the Year 2018. The International Herb Association is gearing up for its upcoming, annual conference which will be held in Michigan from September 8 and 9, 2017. https://iherb.org/conference2017/events-and-registration/#id=100&cid=1207&wid=1901 We will be featuring this wonderful herb in many ways–from lectures and cookoffs to brewery tours and beer-tasting. There will be speakers from across the country and Canada. I'm doing a program titled Hops: From Pint to Pillow, Bitters, Bath and Beyond. Check it out–it is always a fun time and learning experience with this group!