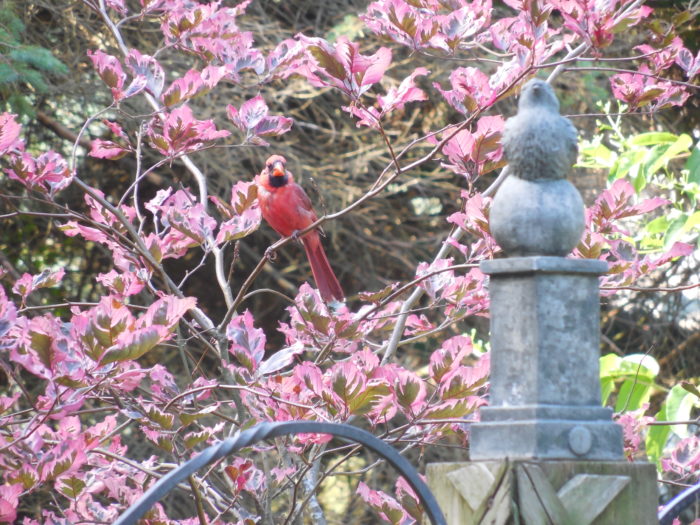 Today's photos are from Sue Elicker in Mechanicsburg, Pennsylvania. She says, "One of the first things I do everyday is check out your latest garden. My sister Janet in Cincinnati was featured a few months ago and has been encouraging me to also submit pictures.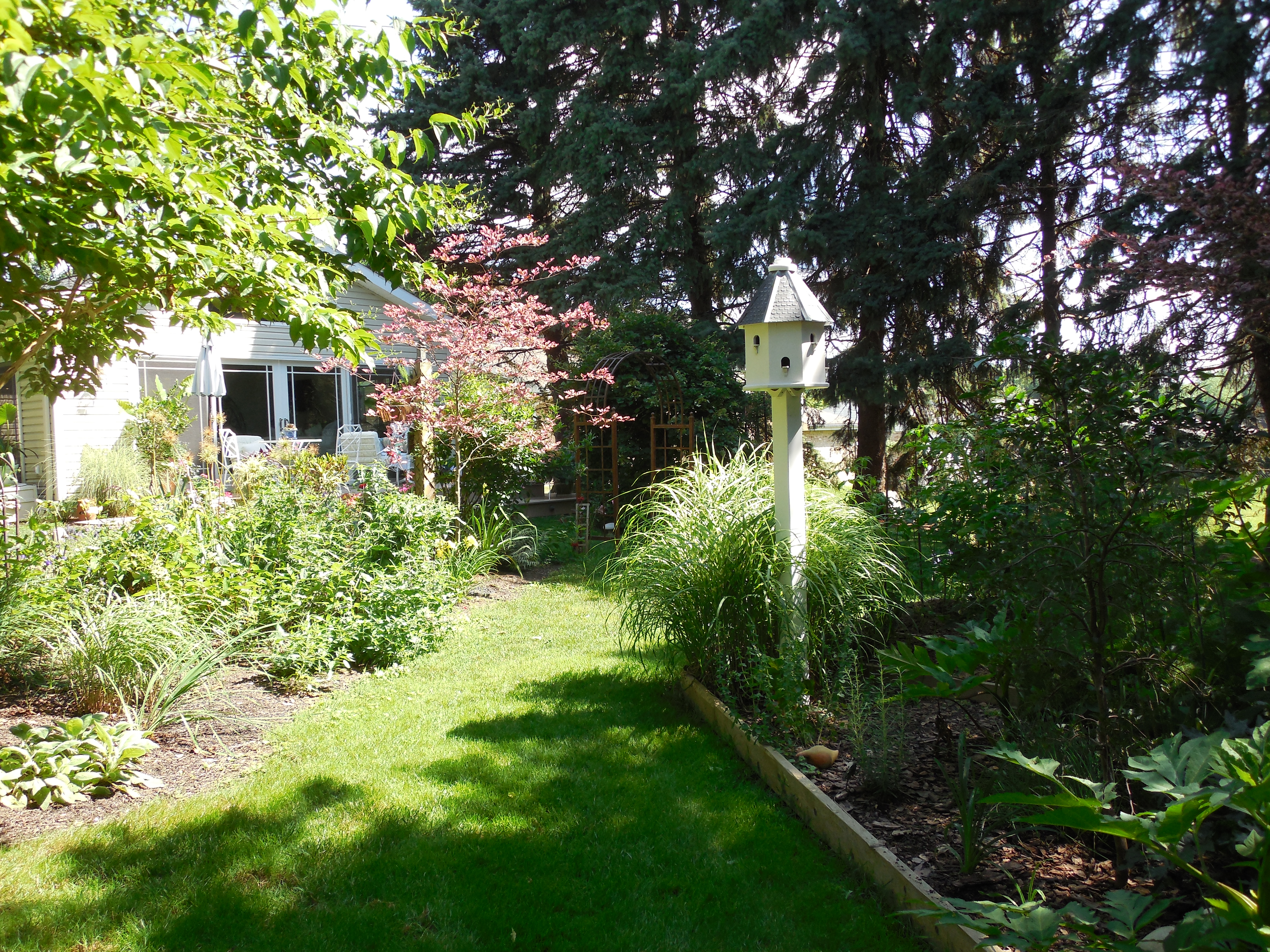 I have been working on this garden my whole married life (46 years) and always want to improve and change it. My favorite time of the day is morning coffee time on the deck thinking about what I can change that day! I retired 3 years ago (after 31 years with an insurance company) and gardening has taken on a whole new meaning.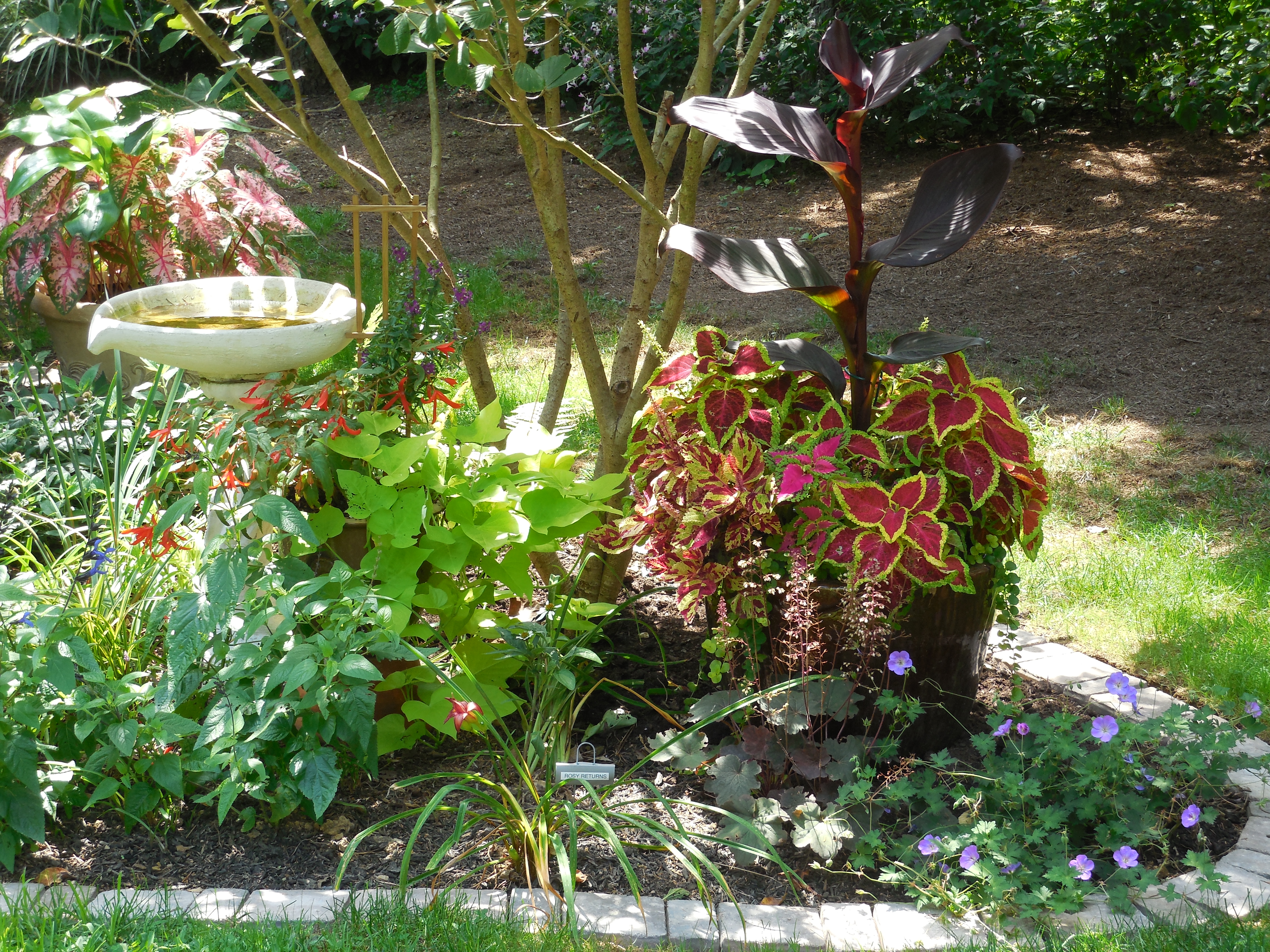 One of the perks is passing my love for gardening on to my 8 grandchildren. They are very interested and I let them pick all the flowers they want (this backfired once as my one granddaughter was visiting a friends house and helped herself in their garden). I also love the birds and they are picking up on that, too. They like to buy me lots of hummingbird presents.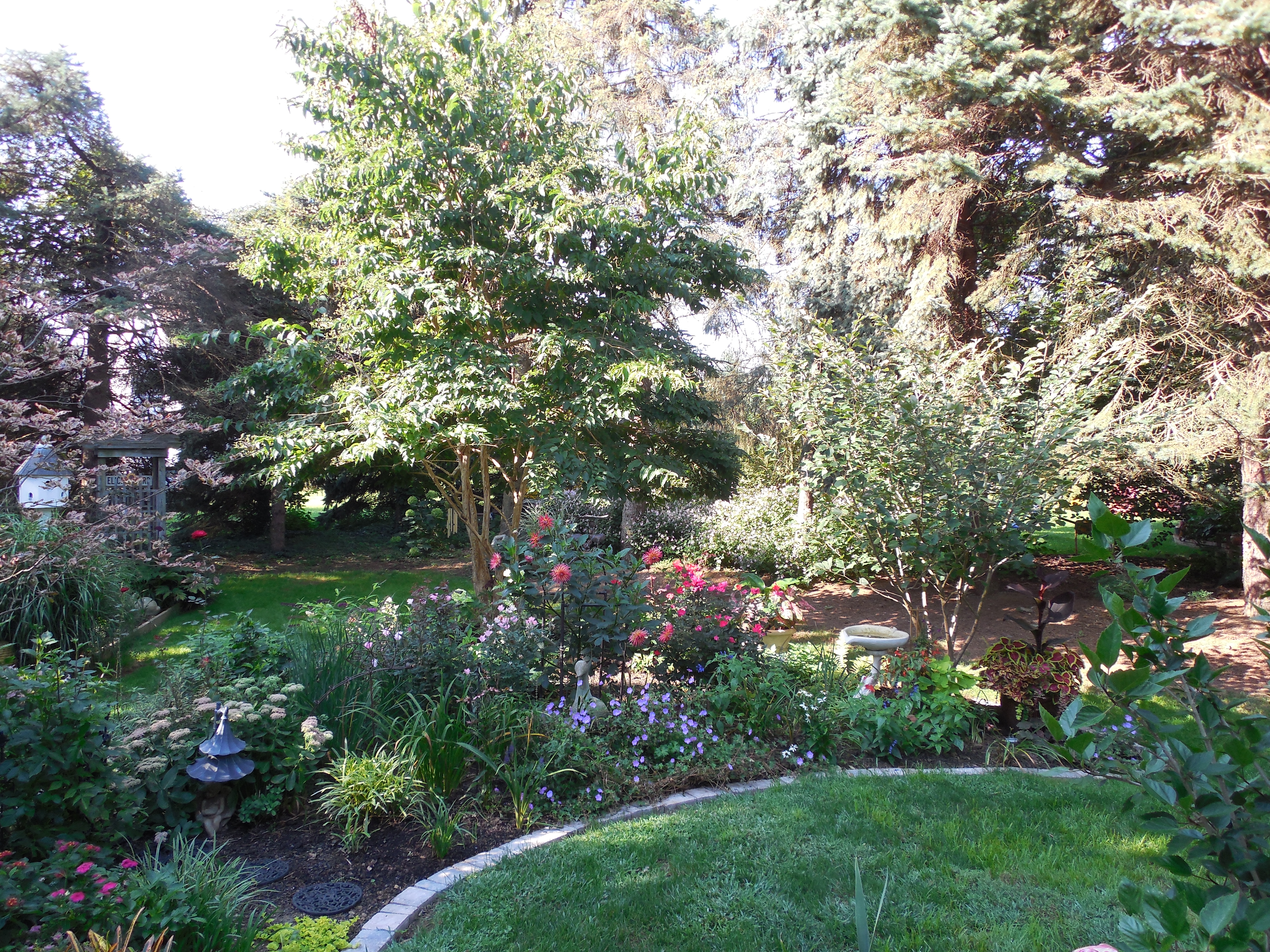 My husband has just recently gone part time (after 51 years with the same company) and I have been trying to include him in the process. He is sometimes too eager, as I tend to be indecisive. I have been reading Fine Gardening since the 90s and have saved them all for reference. It is the only gardening magazine I've ever needed!"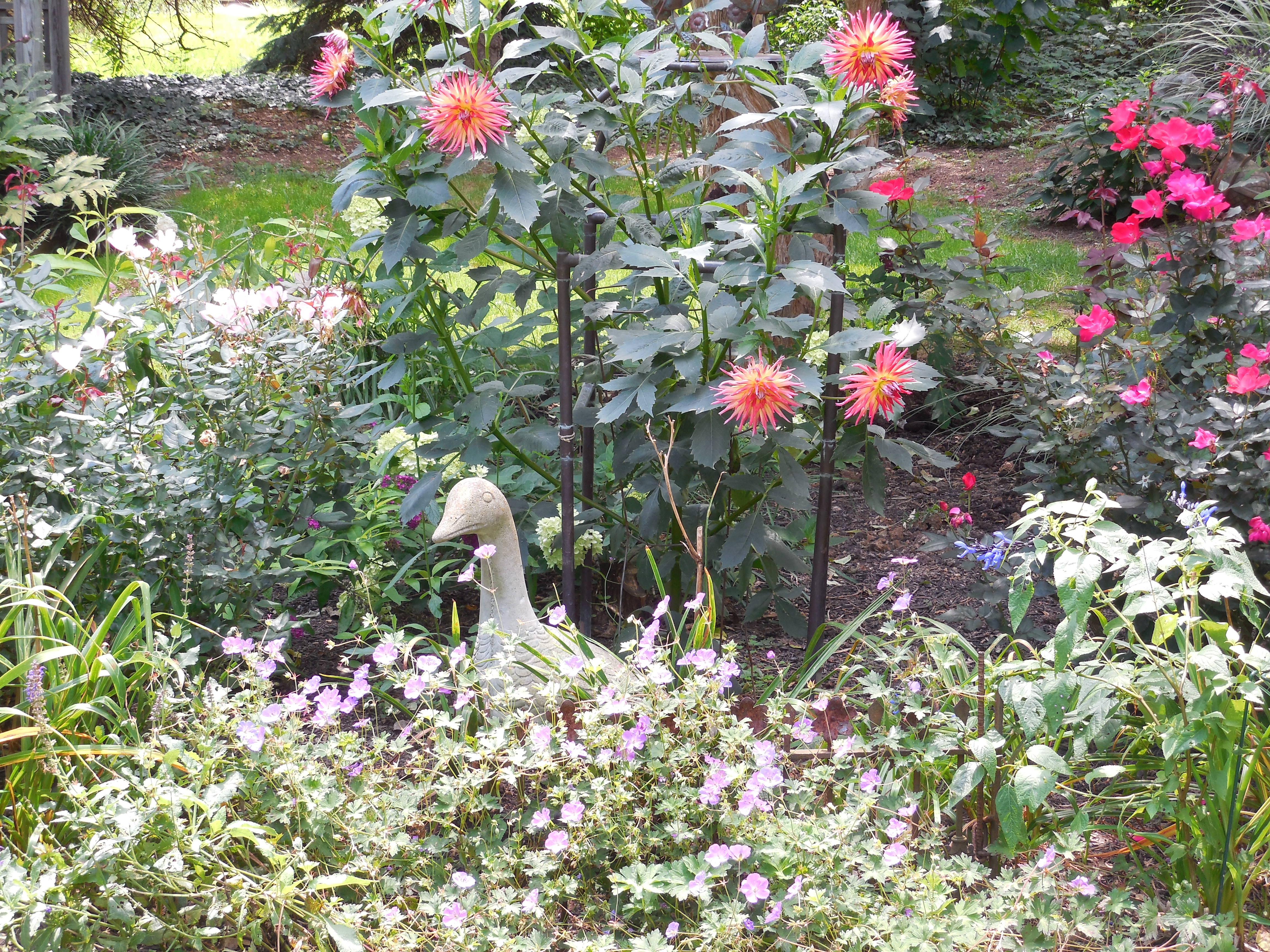 Aw, thanks Sue! Can I just say that I am DROOLING over that tricolor beech?? That is beautiful! I love your garden. It's obviously a labor of love–so personal and packed with charm and flowers. Thanks so much for sharing it with us!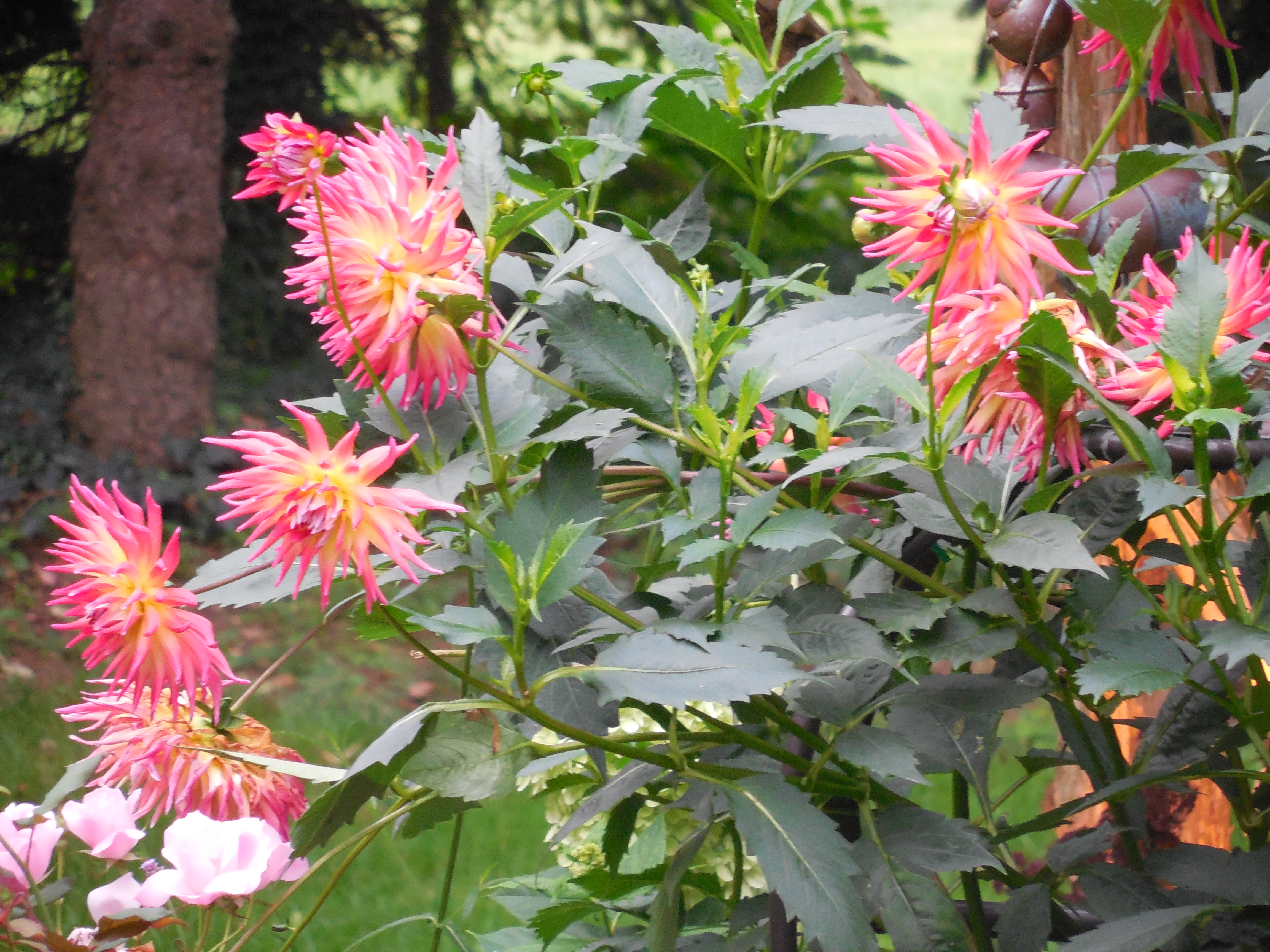 Have you gone out to your garden with your camera yet? Share it with us! Email me at [email protected].