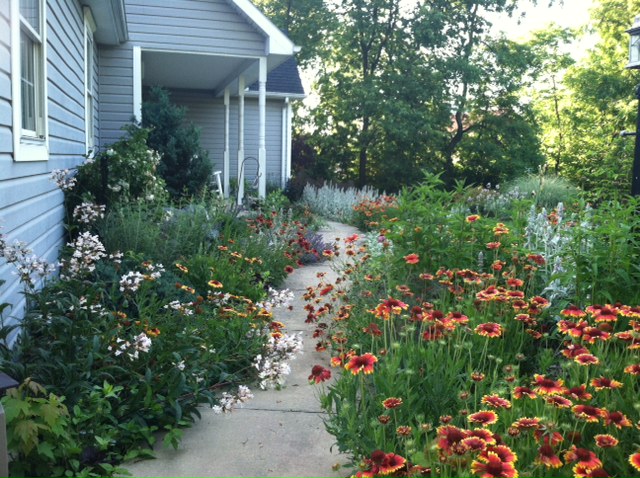 Today's photso are from Becky Shubert. She says, "I live in south-central Pennsylvania, a few miles from the Pennsylvania/Maryland line (USDA Hardiness Zone 6). My garden consists of a variety of informal perennial beds spread over about an acre, ranging from dry, rocky areas in full sun or part-shade to cool, moist areas in full shade.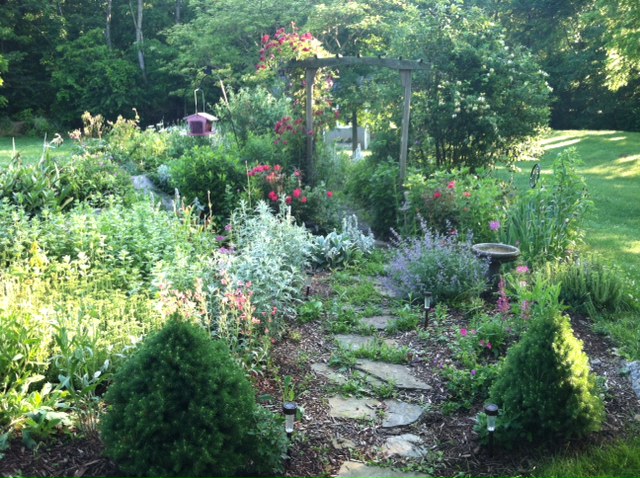 "Many of the beds I've carved out around the large swaths of limestone running throughout the property. I've been adding and expanding beds nearly every year over the 14 years we've lived here.
"My love of gardening comes from my mom and dad, still gardening even as they approach eighty. They raised 6 kids, with most of our fruits and vegetables coming straight from their large garden. Even with all the demands of taking care of us, my mom still found the time to maintain her wonderful perennial beds. The flowers had to be easy-care, mostly old-time favorites such as tall bearded irises, daylilies, coneflowers, and tall garden phlox.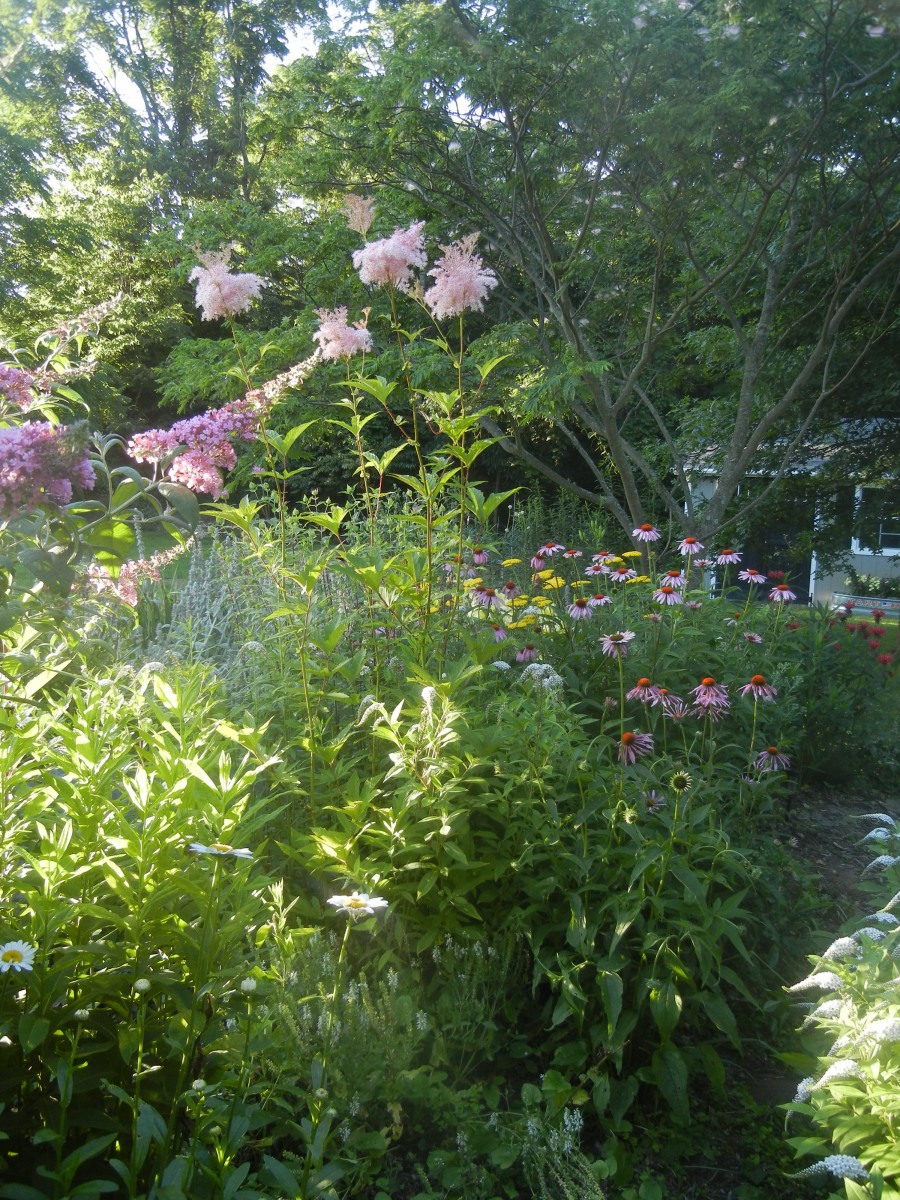 "With 3 young children of my own now keeping me busy, I also go for relatively fuss-free plants that battle on their own with the clay soil, rocks, and dry summers that we have here. Many of my plants came from divisions from my mom's garden, but I'm constantly adding to my "plant collection" (as my husband calls it) by swapping with friends and family or taking the kids on field trips to our favorite garden centers.
"While my beds aren't exactly neat and organized, they're bursting with color through the seasons, full of buzzing and chirping visitors for the kids to enjoy. When mom and I visit each other, the first thing we usually do is take a stroll through the gardens to see what's blooming and swap ideas (and maybe some more plants, too)."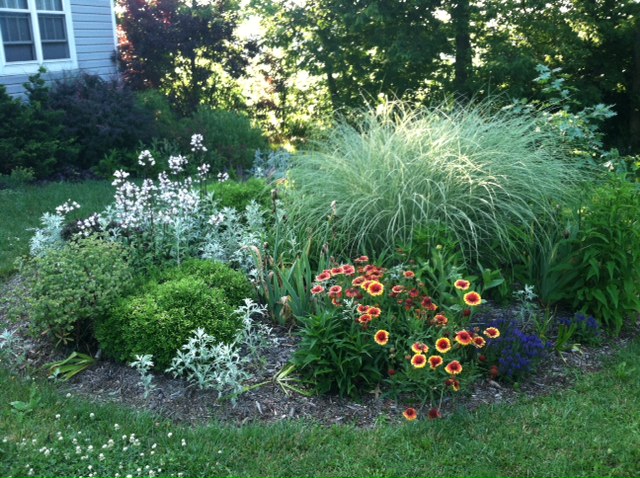 I love this story, Becky. This is what a garden should be. ***More and even better photos at Becky's blog, HERE!!***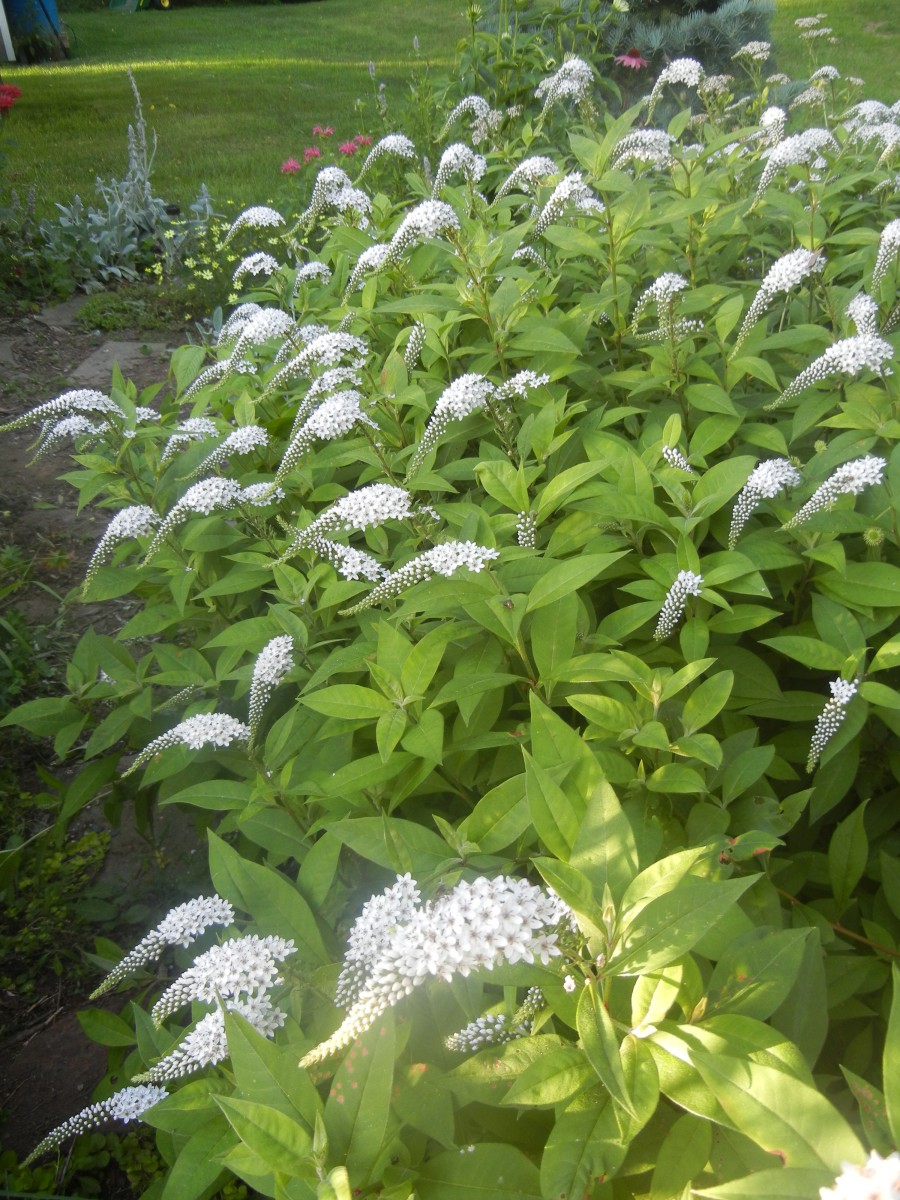 **** Share your garden story…. Email me with photos and words at [email protected]. ****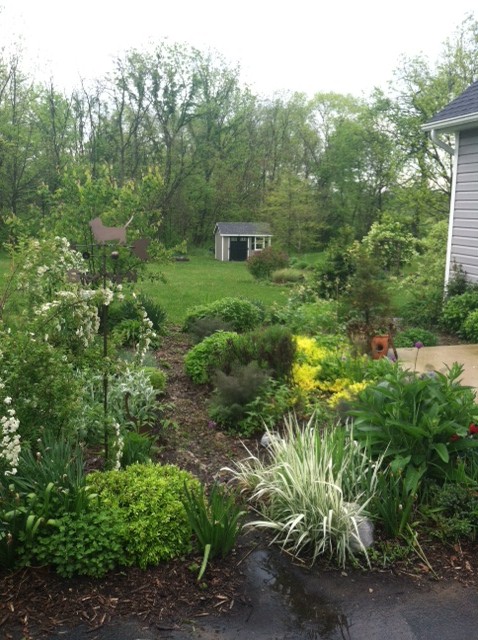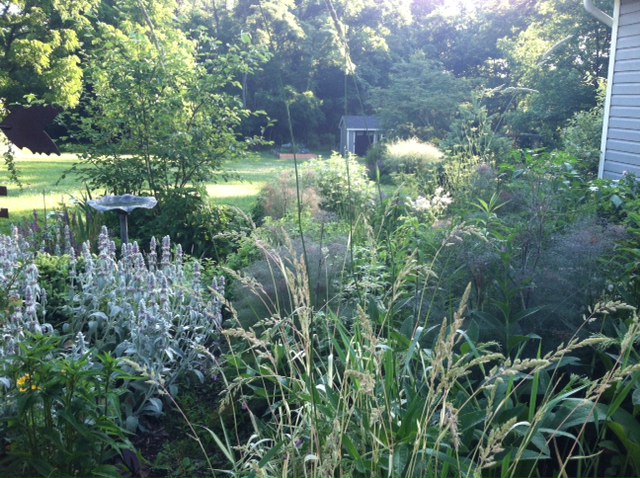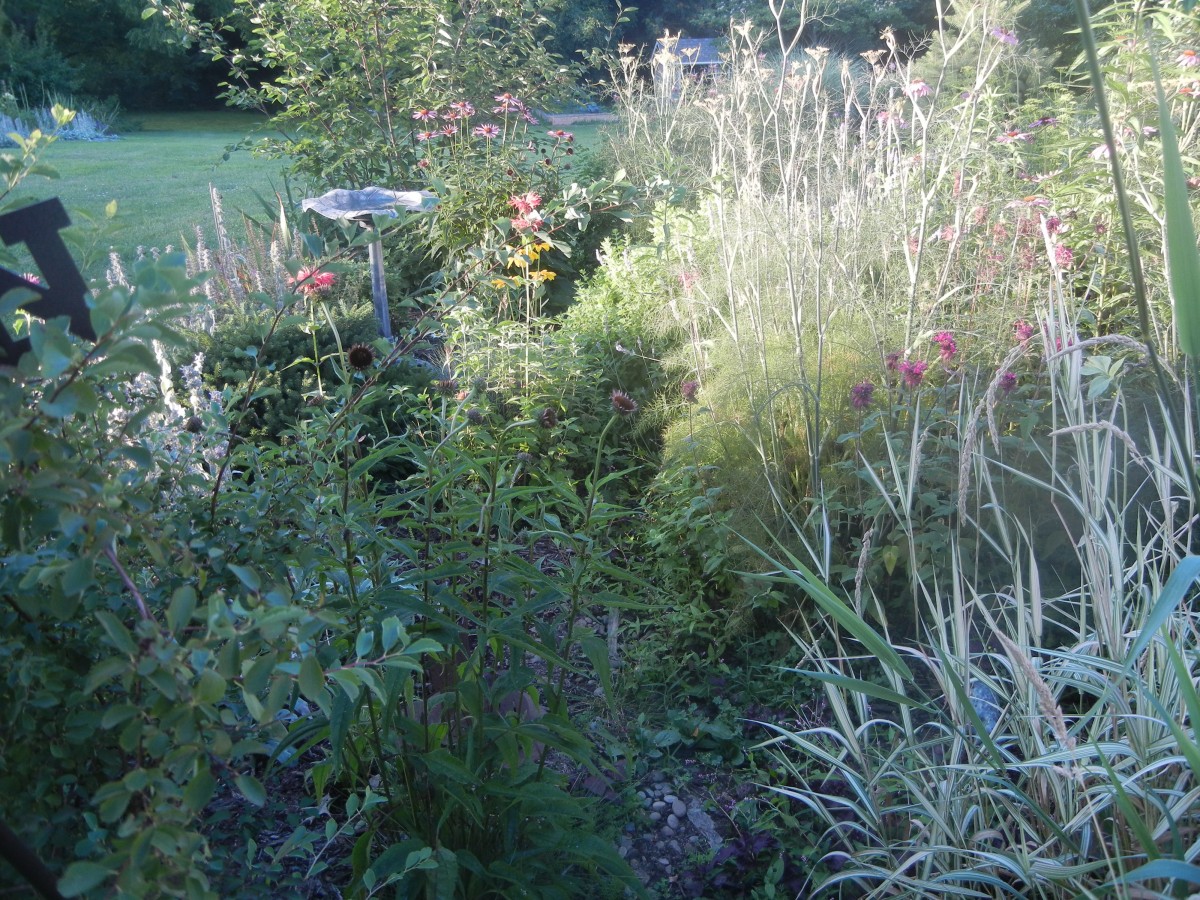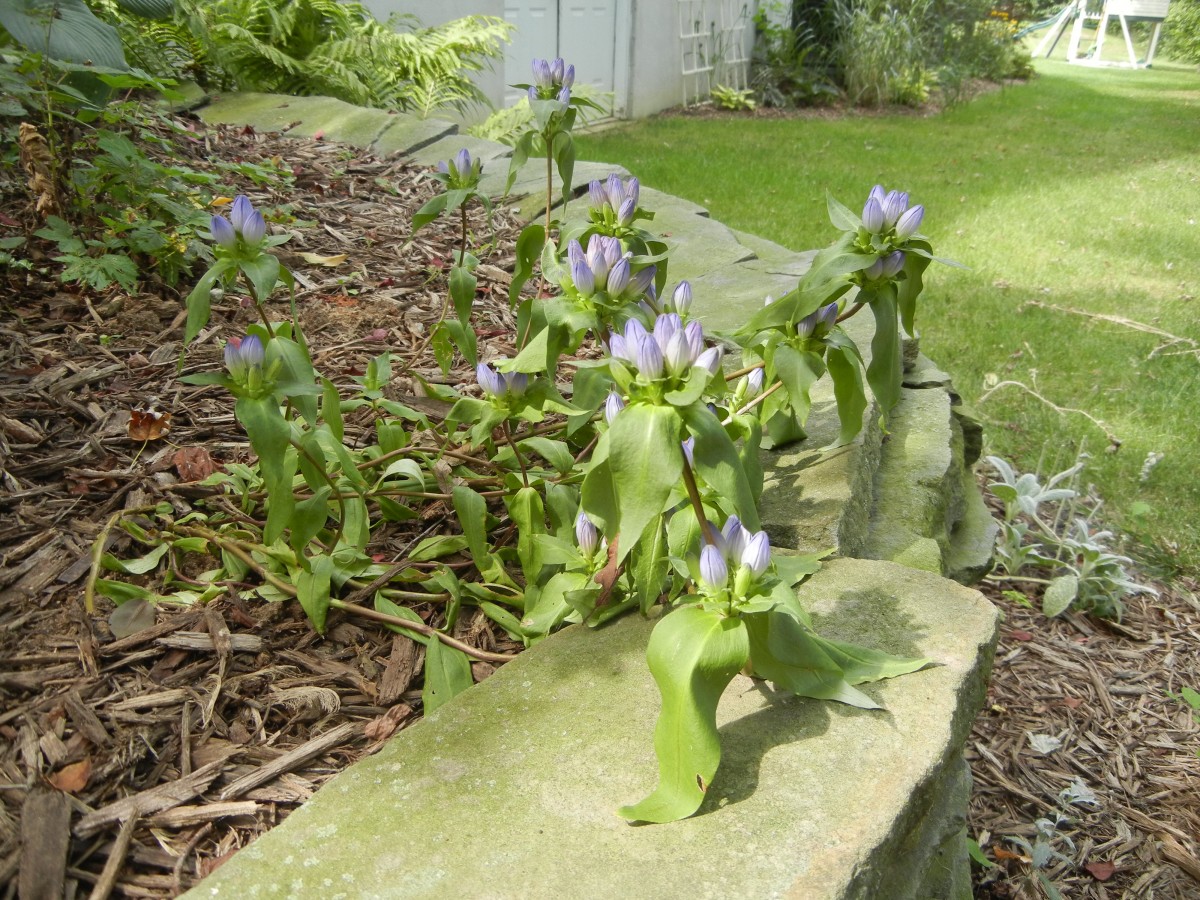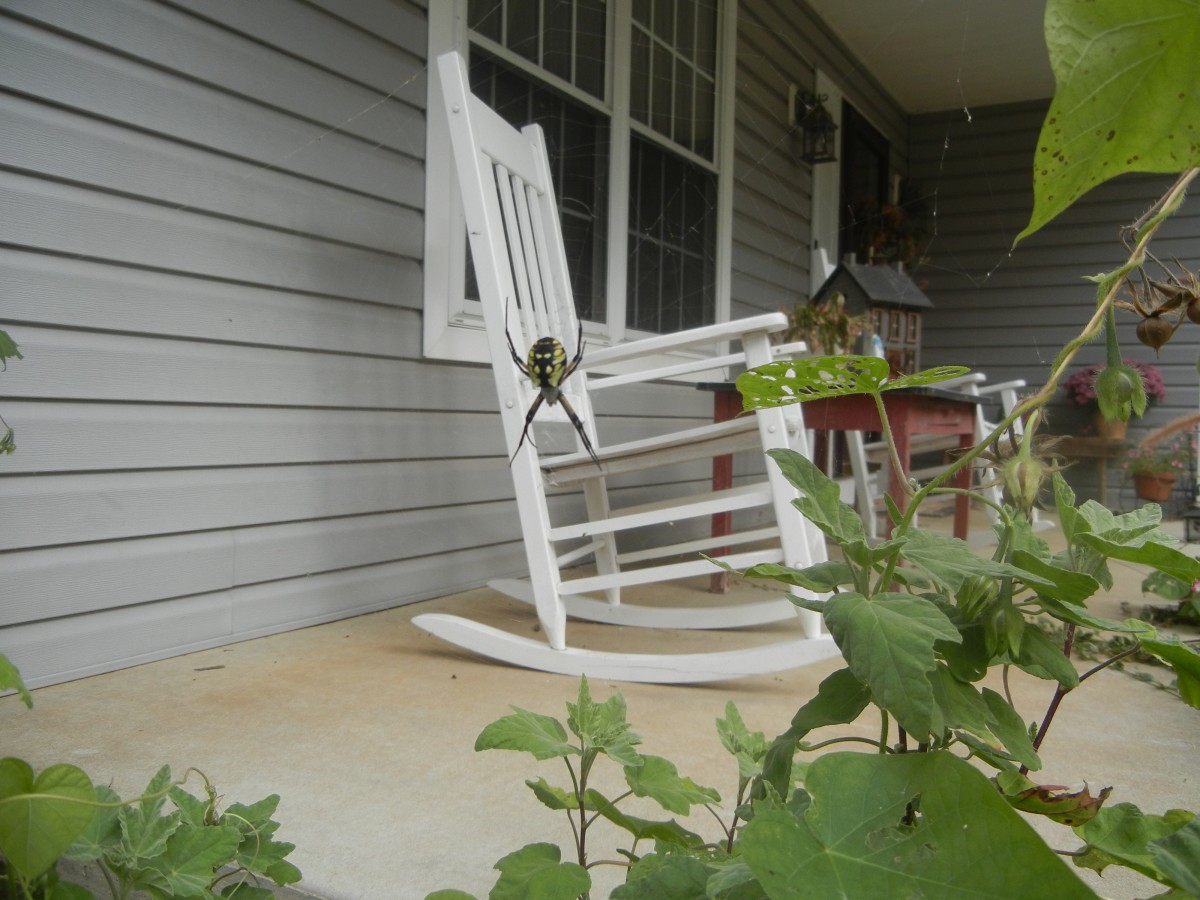 Want us to feature YOUR garden in the Garden Photo of the Day? CLICK HERE!
Want to see every post ever published? CLICK HERE!
Want to search the GPOD by STATE? CLICK HERE!
Check out the GPOD Pinterest page! CLICK HERE!