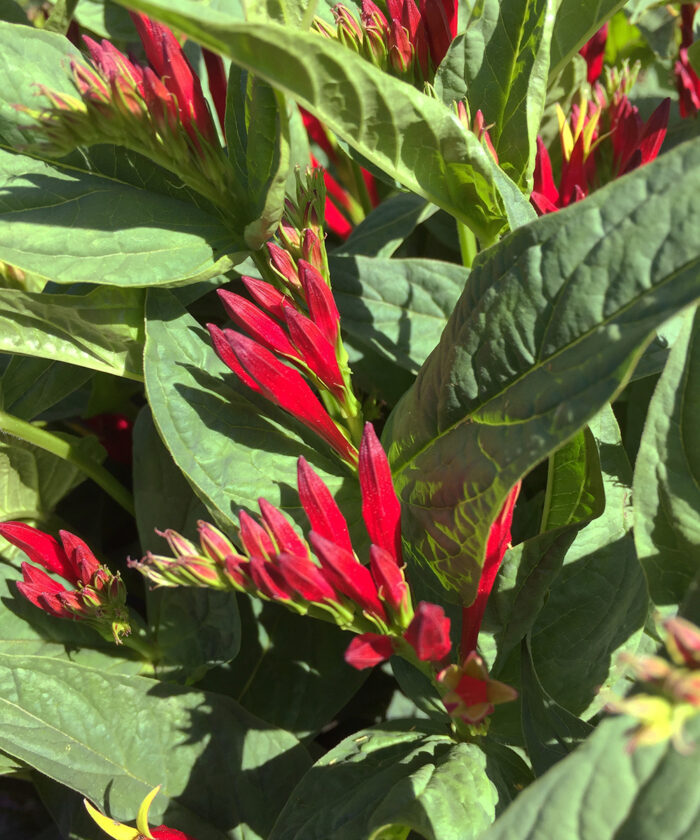 Calling all hummingbirds! Indian pink (Spigelia marilandica, Zones 5–9), also called pinkroot, blooms all across the Southern Plains in late spring and early summer. Perhaps one of our showiest native perennials, Indian pink produces scores of vivid red and yellow blooms in late spring right after the ephemerals have finished blooming. The tubular flowers open one by one along gently arching cymes and face upward, displaying bright red throats that flare at the top to create yellow stars.
A broad native range
Although Indian pink grows in my home state of Illinois, I wasn't familiar with the plant until I moved to Oklahoma. Its native range extends from Indiana southwest to Texas and southeast to Florida. In nature, this clump-forming perennial occurs primarily in moist woods and along streambanks.
Sun or shade, wet or dry
Showy blooms and incredible adaptability make Indian pink an excellent landscape plant for native plantings, pollinator gardens, and shady borders. This hardy plant adapts to a variety of soil and light conditions. I've grown Indian pink in full shade, full sun, and everything in between, but it performs best in partial to full shade and moist soil. Even in heavy shade, Indian pink blooms prolifically. The stunning blooms make a unique cut flower. Encourage a longer bloom period by removing spent blooms.
Indian pink tolerates wet soil, making it suitable for bog gardens and pond-side gardens. I've also grown it in dry shade gardens. Such is the versatility of this plant. In sunnier locations, plants require supplemental irrigation.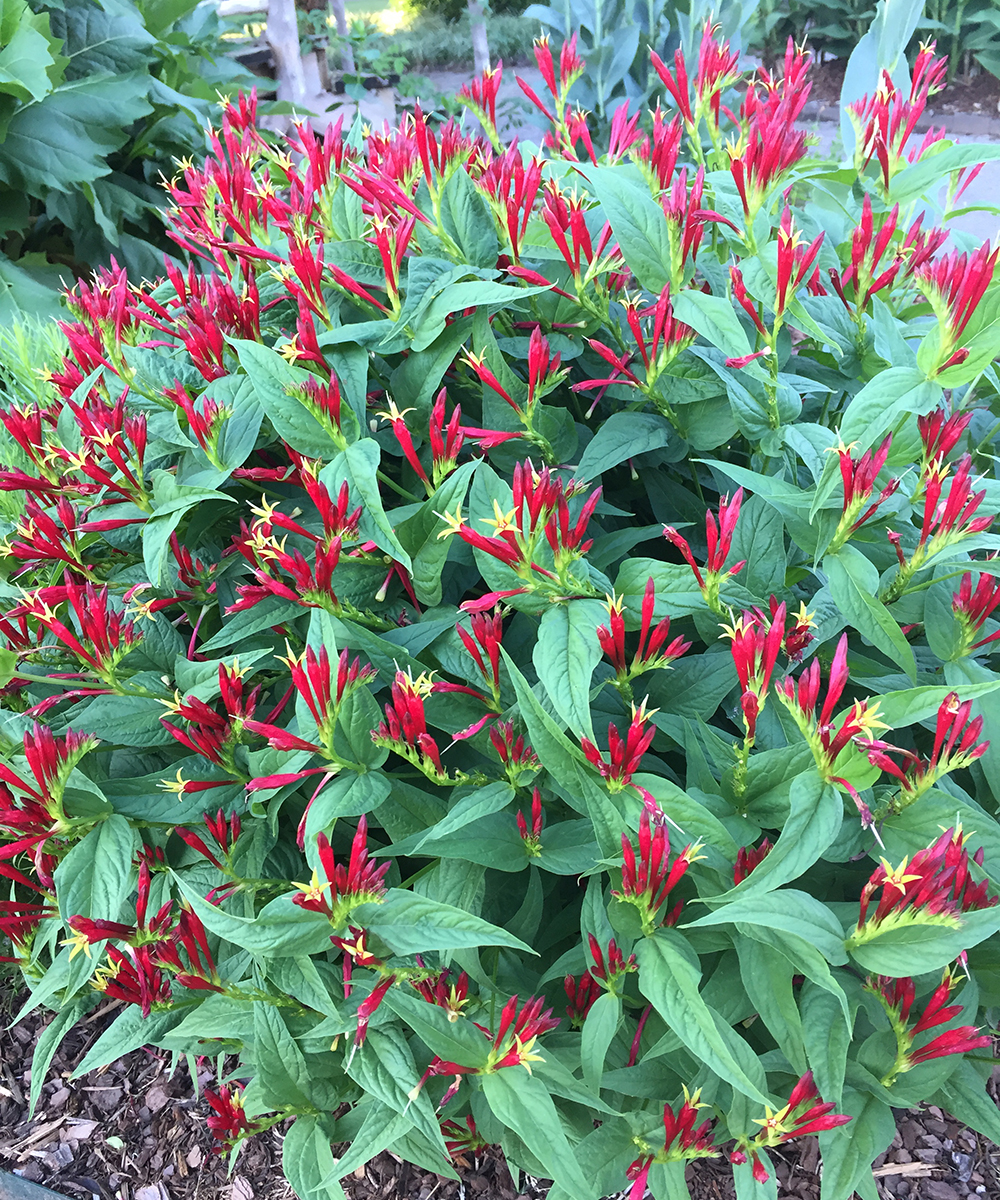 Increasing your stock
Pollinated by the ruby-throated hummingbird, Indian pink is among the best native plants for attracting these winged beauties to the garden. Following pollination, plants produce two-sided seed capsules, with four to seven seeds inside each ball-like pod. Gardeners wishing to collect seed should cover the green pods with a piece of netting to catch seeds, as the pods forcefully eject seeds for dispersal, typically in late June through July in our area. Sow seeds immediately for optimal germination, or store in a dry location until sowing the following spring. Indian pink can also be propagated by stem cuttings.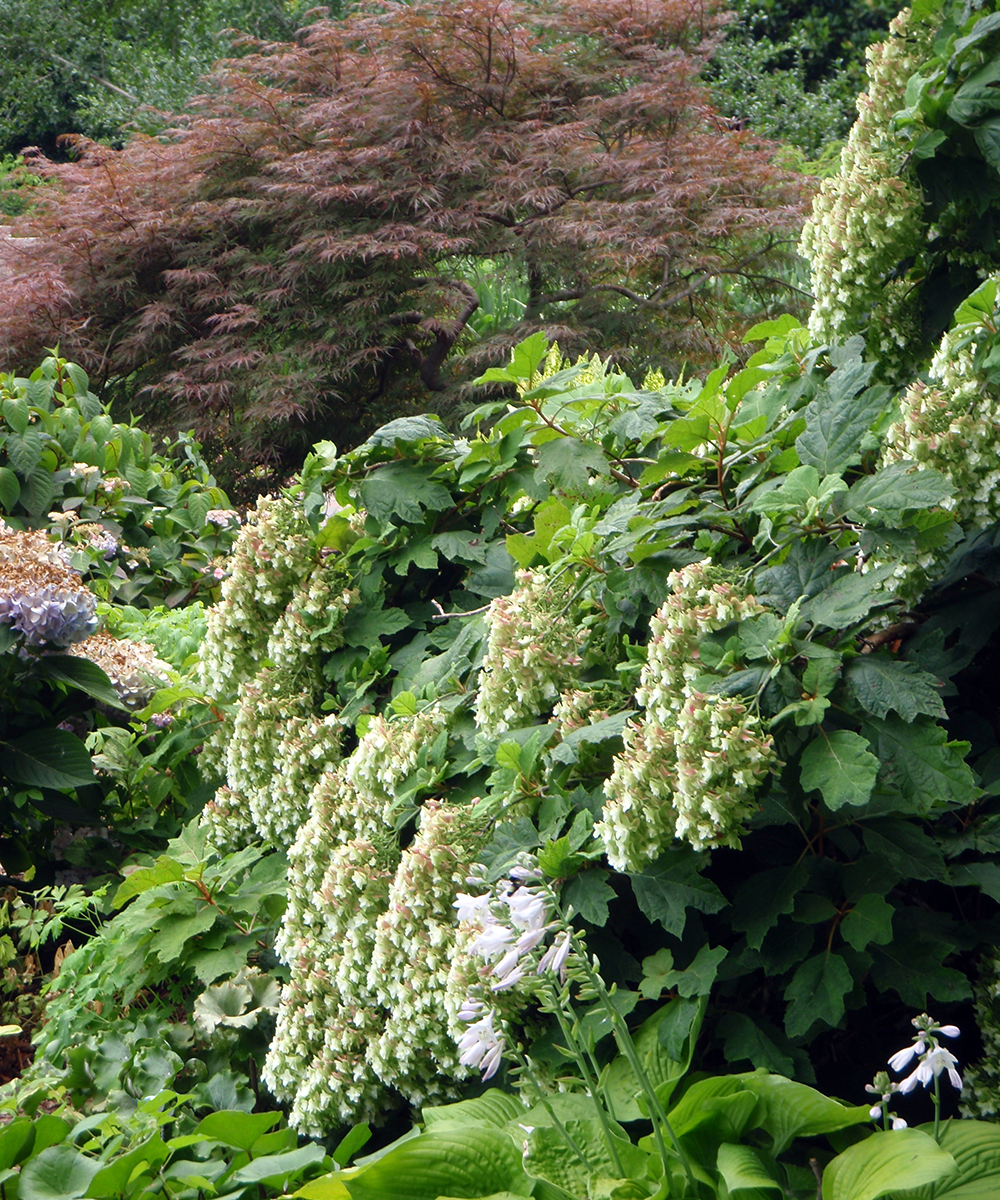 Versatile design options
When Indian pink is not in bloom, its glossy green foliage provides a sturdy backdrop to ferns and other fine-textured companions such as stinking hellebore (Helleborus foetidus, Zones 5–9). Also try pairing it with bold-foliaged plants such as hostas (Hosta spp., Zones 3–8) and oakleaf hydrangea (Hydrangea quercifolia, Zones 5–9). Indian pink does not compete well with aggressive plants, so pay attention to surroundings and give it plenty of space around larger plants. Indian pink emerges late in the spring and grows 12 to 24 inches tall and wide. Be sure to mark the location of any Indian pink plants if you intend to dig around them earlier than that.
Gardeners with children and pets should use caution, as all parts of the plant contain toxic alkaloids. But these plants are rarely bothered by pests or disease (only rarely browsed by deer) and are drought tolerant once established. Indian pink is an underutilized native perennial that deserves a place in the garden.
—Kim Toscano is a horticulturalist, entomologist, garden designer, writer, and graphic designer. She previously hosted Oklahoma Gardening, a weekly PBS television program produced by the Oklahoma Cooperative Extension Service.